Nevada is looking at more lithium mining. An industry executive talks about a market driven by electric vehicles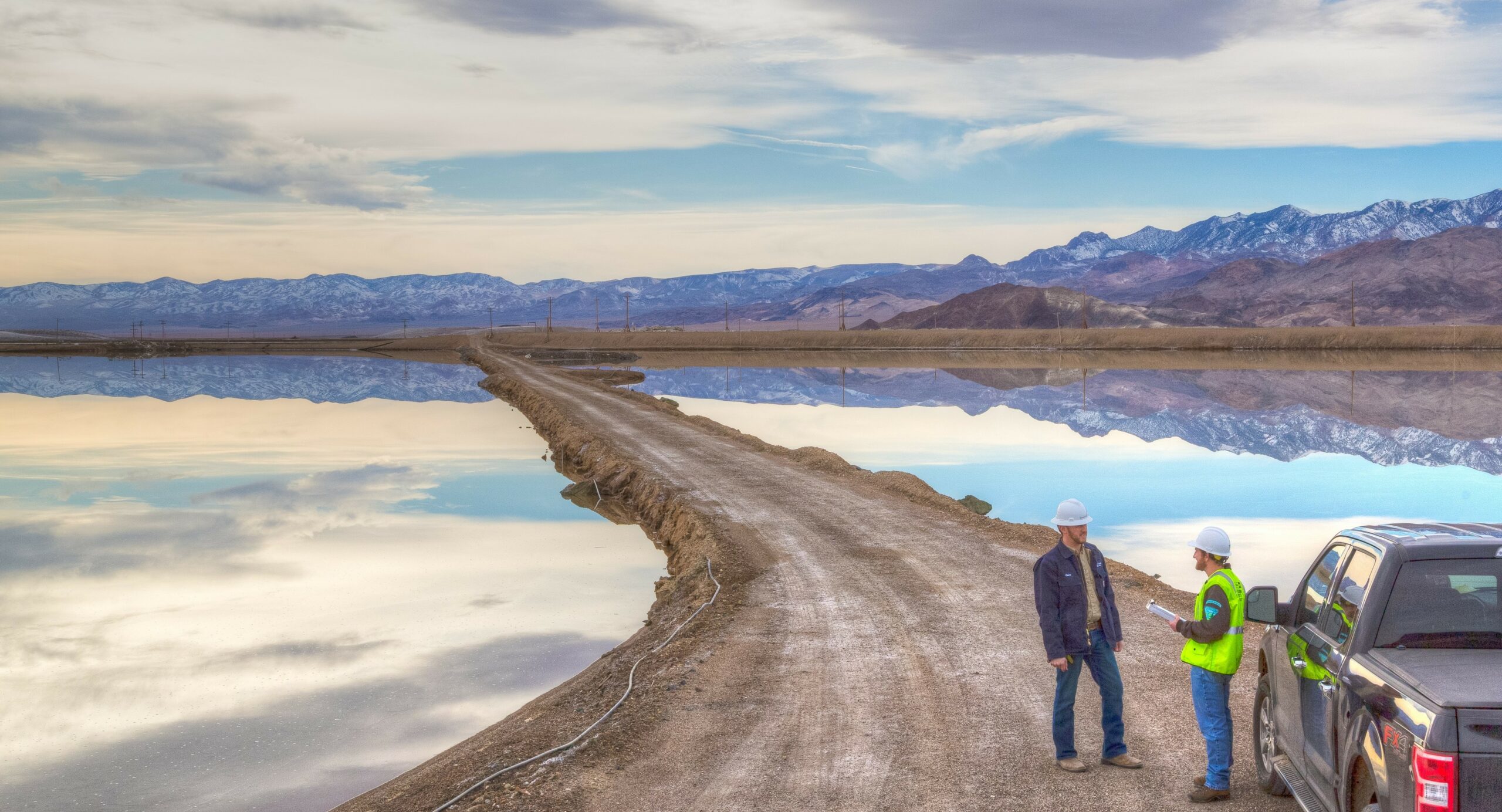 Good morning, and welcome to the Indy Environment newsletter.
The number one thing to watch: President Joe Biden's first 100 days. It goes without saying at this point that what happens in the White House and Congress will have major consequences for environmental, energy and public land policy in Nevada and across the West.
Already, hours after his Inauguration, Biden signed orders to block the Keystone XL pipeline and re-enter the Paris Agreement. But even as Biden moves the federal government to where many Western states are — at a recognition that climate change is a crisis that must be addressed — there are still many questions to ask. The pressing ones for me: What does a just transition look like? And what role will Nevada play in the transition? A lot to report in the coming weeks.
As always, we want to hear from readers. Let us know what you're seeing on the ground and how policies are affecting you. Email me with any tips or suggestions at [email protected]
To get this newsletter in your inbox, subscribe here.
---
When Gov. Steve Sisolak delivered his "State of the State" address on Tuesday, the speech included a section dedicated to "the new energy economy." The governor, pledging to work on energy legislation, said that Nevada had an "opportunity to become to energy what Wall Street is to finance, or what Silicon Valley is to technology."
That, by itself, was not necessarily surprising. It's the type of line you might expect to hear in a State of the State address. What struck me came a few paragraphs later. Sisolak called out the state's potential for lithium mining, an ingredient for electric vehicles and batteries, as playing a key role.
For years now, companies and speculators have filed new claims to mine lithium. A rush, some have called it. When I started looking into it back in 2016, what became quickly apparent is that developing a lithium mine can be a long, costly and challenging process, even when there is a growing market. Since then, several projects have inched closer to coming online.
On Friday, the outgoing Trump administration gave its final approval to the Thacker Pass mine, north of Winnemucca. Ioneer, an Australian-based company, is moving forward with permitting a project, known as Rhyolite Ridge, near Tonopah. Tesla, which is manufacturing electric vehicles at its Gigafactory outside of Reno, said it secured rights to mine lithium in Nevada. Meanwhile, a new firm based in Fernley, American Battery Technology Company, is looking at battery recycling and alternative technologies for lithium extraction.
Developing a project can be a careful balancing act. There is a need for lithium to address climate change, a pressing environmental issue. But at the same time, consumers, companies and activists want to ensure that mining occurs without creating new environmental problems.
The companies developing the Thacker Pass and Rhyolite Ridge projects have cast themselves as critical to the green energy economy and vital to boosting a much-needed domestic lithium supply, but the two projects have faced criticism for their environmental footprints.
All of this comes as demand for lithium is on the rise. As governments look to address climate goals by transitioning to electric vehicles and car manufacturers look to fill in the market, there is a clear need for more lithium. Sisolak and other elected officials see Nevada as playing a major role in securing that supply.
At the moment, there is only one lithium mine in Nevada, and it's the only active lithium operation in the U.S. Silver Peak, operated by global lithium company Albemarle, extracts lithium from brine outside of Tonopah.
Earlier this month, the company announced plans to double lithium output at Silver Peak and explore clay deposits. To learn more about what prompted the decision to increase production, what's driving the lithium market and Nevada's role, we spoke to Eric Norris, Albemarle's president for lithium.
The blur that was 2020 and the pricing issue that developers face: It was only a few months ago that Albemarle announced it would be idling production at Silver Peak because of a drop in demand during the pandemic. About 60 percent of its lithium goes to electric vehicles, with the other portion going into industrial markets — and plants were idling or closing as COVID-19 hit.
But Norris said "it didn't take very long, as we got into the latter half of the year, for things to turn around completely." He said demand in the market is now much tighter. Still, pricing during the pandemic, he said, "fell to levels that were not very attractive." That presented a challenge for mining projects that still needed to prove to investors that they could make money at low prices.
"So I think the challenge is pricing has to improve a bit before we can get the kind of investment that's required in the industry," he said. "But I'm optimistic that's starting to recover now."
The cars are driving the market: Norris said that electric vehicles are "the driver" in the lithium market. Last year, he noted, the industry sold out, so there is a need to bring on more supply to meet demand. This, in turn, is driving increased exploration and mining activity.
But the supply chain is more complicated than meets the eye. The contractors, in many cases, for a company like Albemarle are cathode and battery manufacturers, not necessarily car manufacturers. What's more, companies based in other countries, Tesla aside, are ahead of major companies in the United States, in terms of manufacturing electric vehicles.
Norris said it's likely that the environment could change, and there could be more incentives for electric vehicle production under a Biden administration.
"Our concern, from a policy standpoint, is that the U.S. isn't going to be competitive or be a critical industry worldwide, and we would like to see the U.S. be more competitive," he said.
Norris said the company supports government investments, grants and efforts to bolster domestic manufacturing to expand the electric vehicle industry.
A long-term play in clay? Albemarle's Silver Peak facility focuses on lithium production from salt brine. But projects in Nevada are also eyeing the extraction of lithium from clay deposits. Although lithium is less concentrated in clay, Albemarle announced that it would begin exploring clay as well.
Because of the difference in geology, Norris said clay is often "not as economic, and it's a little more challenging to get the lithium."
"While it's present everywhere, it's very dilute," he said. "And so nothing that we're doing can change that, other than technology — and that's what a number of other companies are looking at as well."
What it takes to sell a "green" product: Norris said that Nevada is poised to play a role in lithium production, but he said one challenge projects could face around extracting lithium from clay deposits is managing their environmental footprint.
"The environmental footprint of the operation and the sustainability of the operation are very important," he said. "And it almost sounds cliche to say that, but here's the cold-hard fact on it: We're selling lithium into a supply chain that's selling a value proposition around climate change, more responsible greenhouse gas production."
"You can't have an operation that consumes gobs of energy, gobs of water and puts off all kinds of greenhouse gases and sell into that value chain," he added. "Our customers, the automotive producers, want sustainable production. So I think the key is that you need to get a technology that can win in clays that has the right footprint to support the sustainability value-proposition of the industry."
---
Here's what else I'm watching this week:
Largest mining company sues state: Nevada Gold Mines, the state's largest gold mining company, took the state to court last week. Several rural counties joined Nevada Gold Mines, a joint-venture between rivals Barrick and Newmont. They argued that the Legislature acted improperly to pass three resolutions that aimed to amend the Constitution's mining tax cap. My colleague Riley Snyder has more on the case.
Biden looks to unravel Trump rollbacks: "President Biden on his first day in office is already taking aim at unraveling some of the Trump administration's most contentious rules, including wetlands protections, water permitting for the oil and gas sector, toxic chemical assessments, and emissions from waste sites," E.A. Crunden and Hannah Northey write for E&E News.
Biden administration announces leadership at the Interior Department: On Wednesday, the administration unveiled its leadership team for the Department of Interior. Given the influence that the agency has in Nevada — managing more than 65 percent of the state's land — staffing at the agency will be hugely important to watch for everything from Colorado River politics to developing renewables to protections for species like the Greater sage grouse.
Reno blames NV Energy for fire, NV Energy disagrees: Investigators with the city of Reno said high winds and NV Energy's power lines were to blame for a fire that tore through about 500 acres in and around a Reno neighborhood last year, the Reno Gazette Journal's Jason Hidalgo reports. The investigation found no signs of "negligence" on the part of the utility, but said an incident involving the power lines likely sparked the blaze. NV Energy said it conducted a separate investigation and found that the likely cause was a runaway campfire.
Revisiting the net metering debate (not that it's even over): Property Brother and Las Vegas resident Jonathan Scott has made a documentary about efforts by utilities across the country, including in Nevada, to block incentives and measures to expand rooftop solar over the past decade. The Los Angeles Times' climate scribe, Sammy Roth, did a great Q&A with Scott.
Bundy's message to Biden: "Nevada rancher Cliven Bundy is vowing to once again 'walk towards guns; should the incoming Biden administration attempt to collect on more than two decades of debt from trespass fines and unpaid grazing fees," E&E News' Jennifer Yachnin reports.
As I said last week, drought could very well be a big story this year: See here. And see here.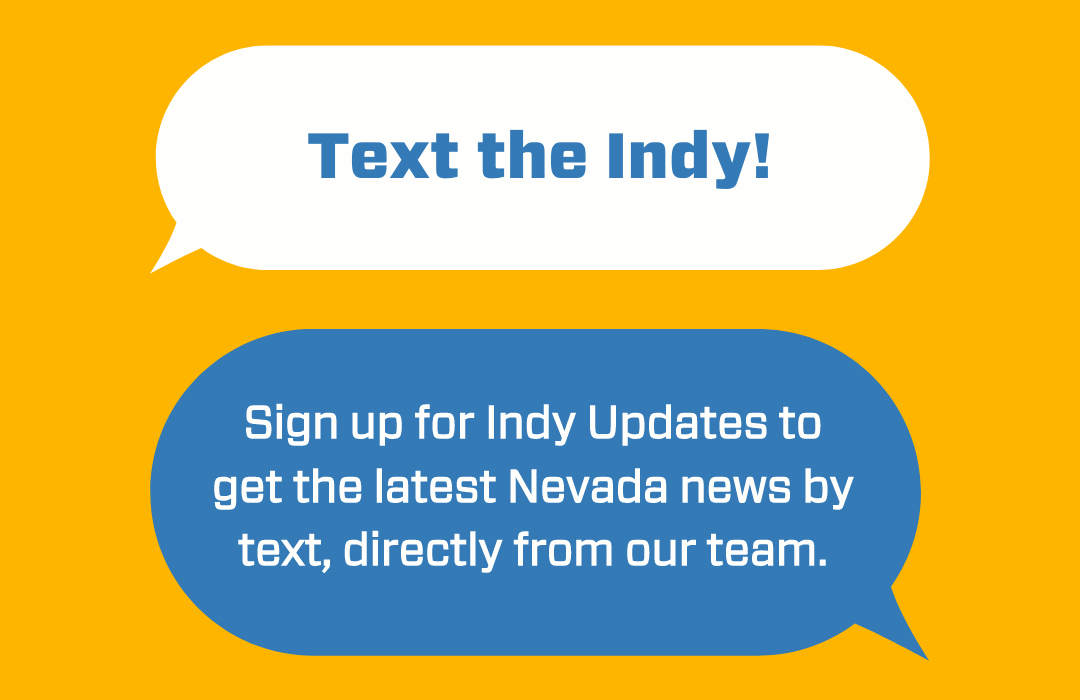 Featured Videos