Nevada lawmakers get taste of San Francisco's marijuana consumption lounges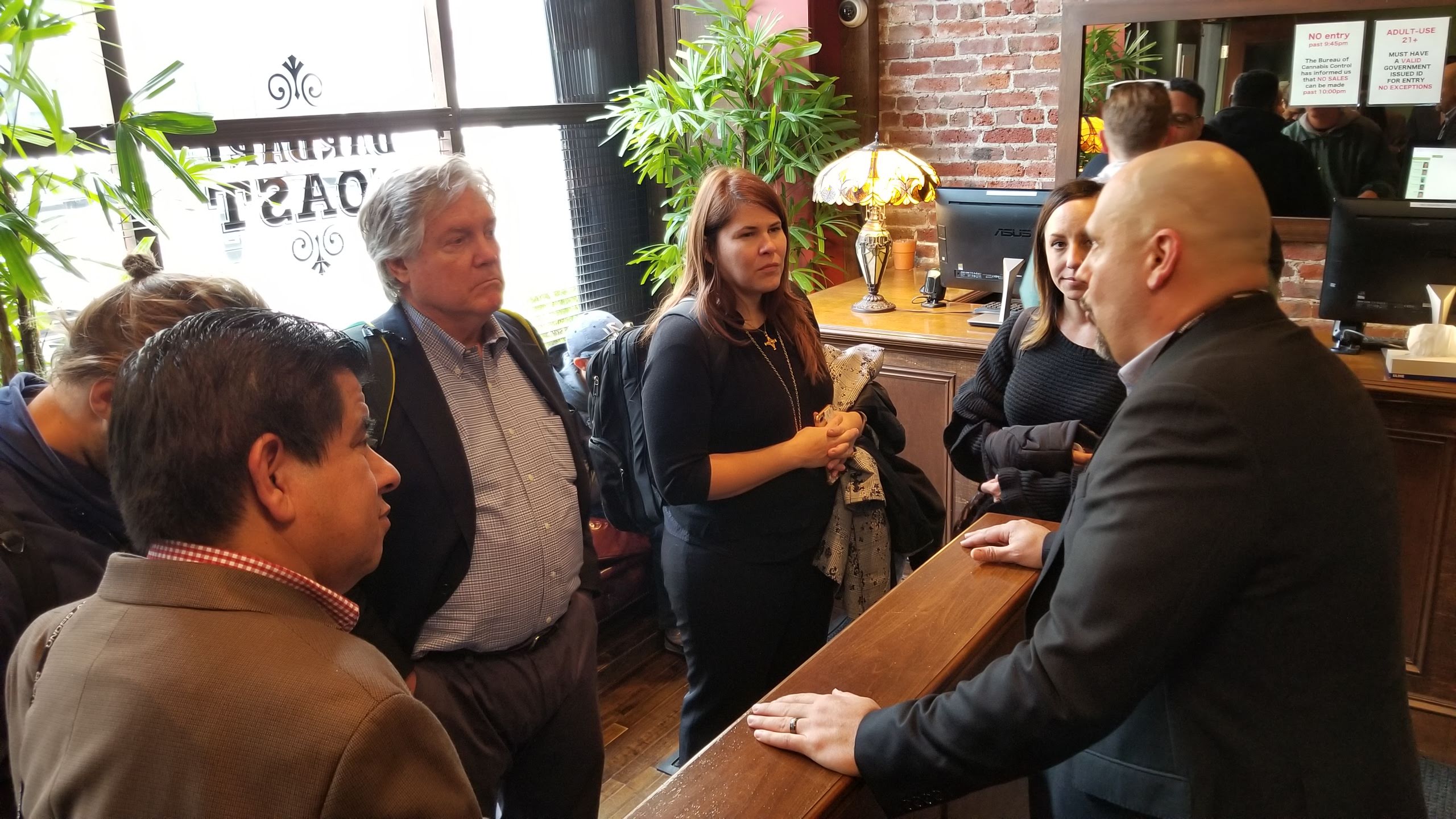 Catching a whiff of marijuana is nothing unusual in San Francisco.
But on Monday, a cadre of Nevada legislators was wide-eyed as they watched people pay to smoke openly in the counterculture capital of the world. A handful of highly regulated lounges there are the first places in the country where public marijuana consumption is explicitly legal, and it's a concept they hope to emulate in Nevada.
"More than ever, I just really want to get this thing going," said Democratic state Sen. and Clark County Commissioner-elect Tick Segerblom, who helped spearhead the fact-finding trip. "When it comes to Vegas, our experience is going to be, from my perspective, so much grander than what they're talking about, that we need to just get it out there and learn."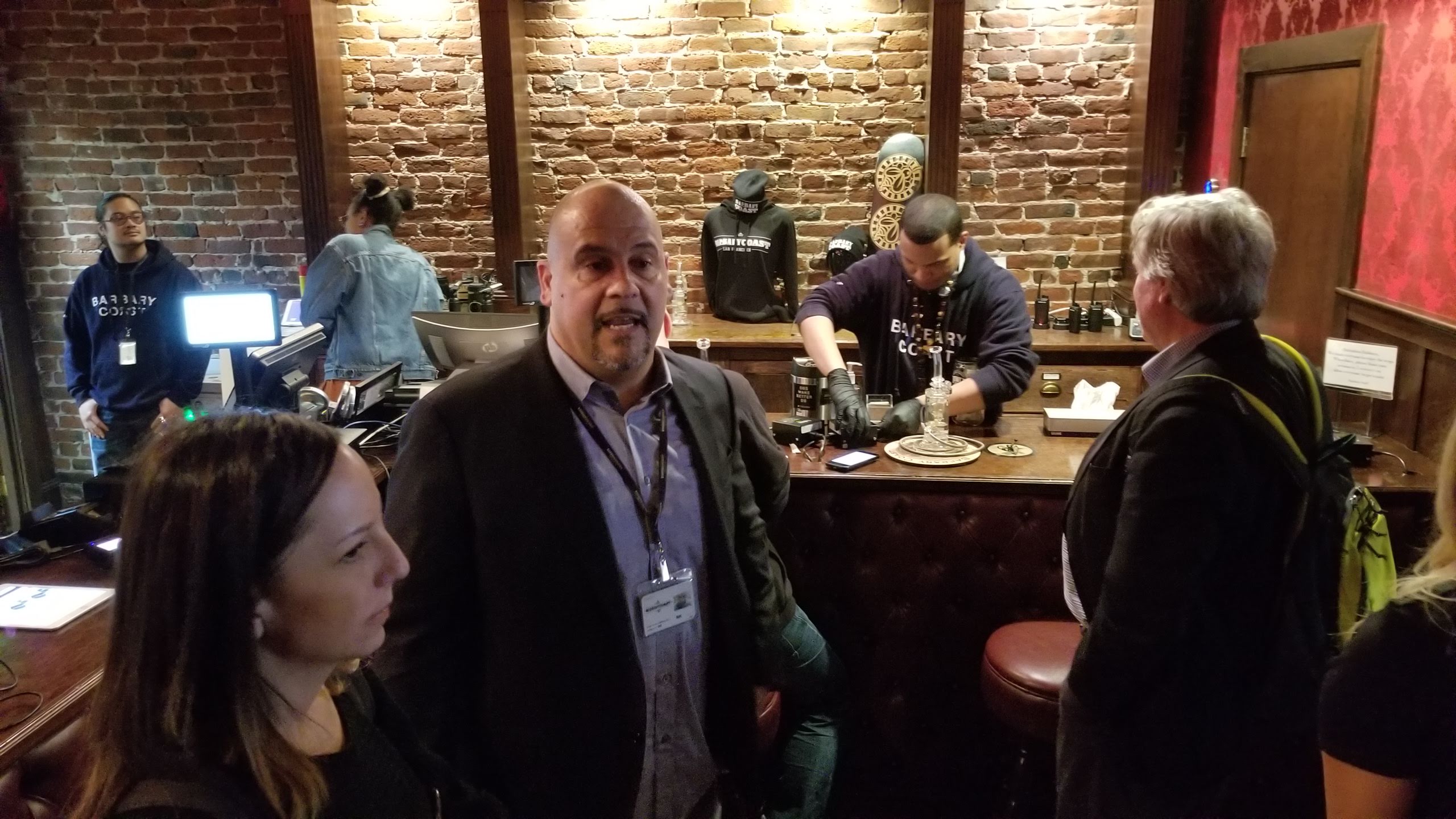 Nevada voters legalized recreational marijuana sales in 2016, but the initiative bans public consumption, meaning a private home is essentially the only place people can legally use the products they buy. It's an even bigger conundrum for tourists — hotels with gambling on the premises have given cannabis a clear cold shoulder, in part because of concerns raised by state gaming regulators.
In spite of the legal restrictions, it appears police aren't strictly enforcing the public consumption ban. KSNV reported that Las Vegas police issued 41 tickets for public marijuana use in the first year of legalization, compared with 762 citations by Denver police in the first year of legal cannabis there.
Local governments in Nevada and the other nine states with legalized recreational marijuana sales and use have been hesitant to pull the trigger and allow consumption lounges that would offer people a place to freely and openly consume. In 2017, Gov. Brian Sandoval vetoed one of Segerblom's bills explicitly allowing the lounges to operate.
Segerblom requested and received an opinion from legislative lawyers that gave some legal cover to the concept, although local governments have been somewhat hesitant to adopt ordinances allowing for the businesses to begin operating in the year since legal recreational sales began.
But some jurisdictions, including the City of Las Vegas, are in the process of drafting ordinances that would allow the consumption lounges to legally operate, and many dispensaries are reserving space for a future legal smoke site. Segerblom said he believes county staff are also developing language for such a rule.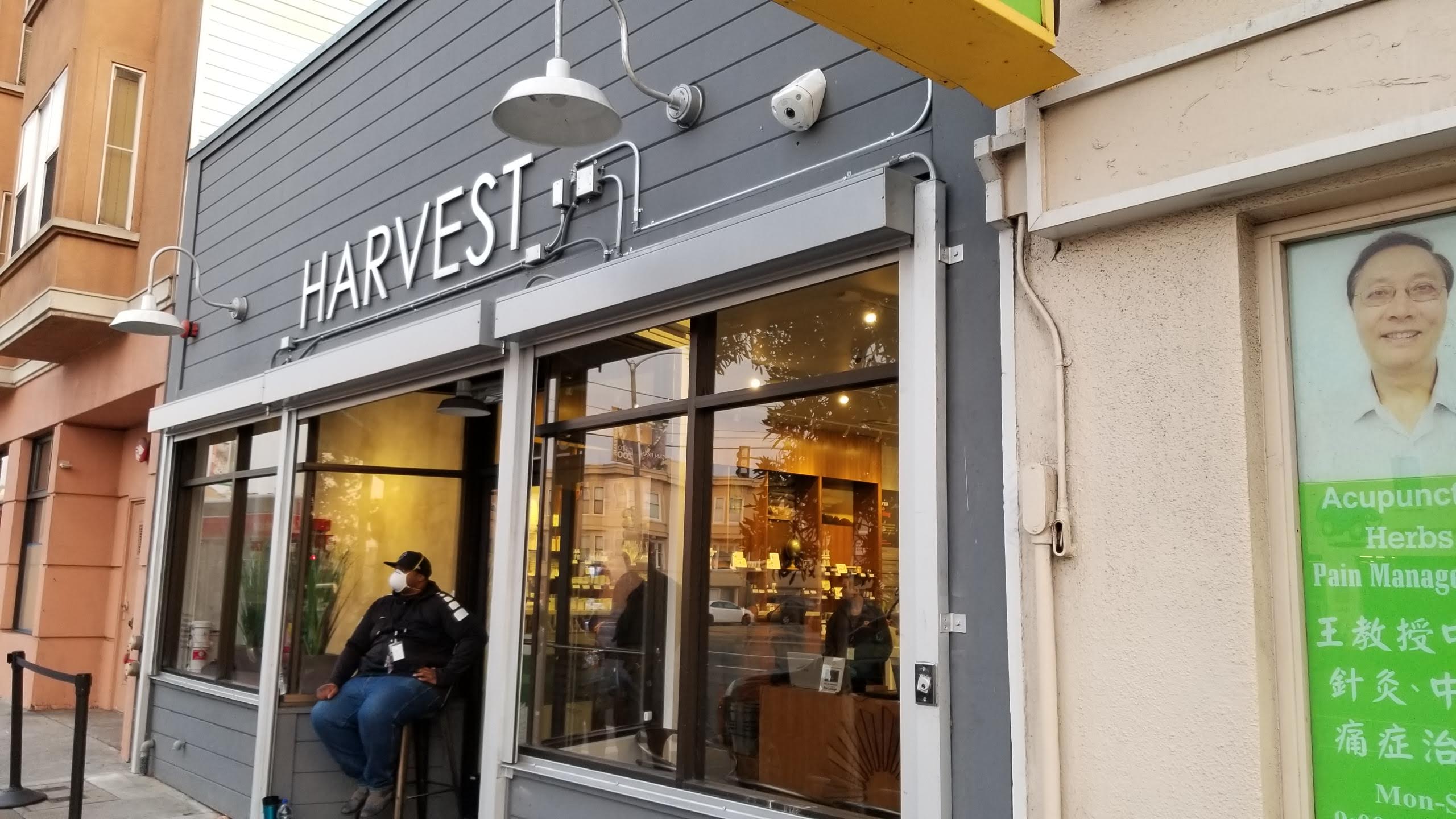 A glimpse of the future
Two lounges that members of the Nevada delegation visited on Monday — both of which began serving non-medical marijuana customers in the last year — offer a glimpse of different forms that "social consumption" might take.
The Barbary Coast, minutes from downtown in the city's Mission District, featured mahogany-colored leather booths, red wallpaper and Tiffany lamps hanging from above a smoke-filled room. It drew comparisons to an opium den, except that big screens on the walls played football and "Keeping up With the Kardashians."
Owners say a majority of the customers are tourists curious to try marijuana in the open. After showing their ID at a check-in desk, visitors can buy cannabis at a counter that feels much like a bar. Farther into the building is the lounge — a sophisticated ventilation system "walls off" the smoke from inside from other parts of the building and places where employees are stationed.
Visitors must sign a waiver before entering, and the lounge hands them restaurant-style buzzers to alert them when they've reached the maximum 30-minute allotment in the smoking room — a precaution against "over-intoxication" from second-hand smoke. They also hand the customer a laminated fact sheet when entering that advises them about the risks of consuming too much cannabis too quickly, and soon plan to have nurses on site to add more peace of mind.
"It's more about making sure that everything is done the right way so there's no real issue for the government," said Joe Arellano, a spokesman for the dispensary. "Just making sure that everything is perfect."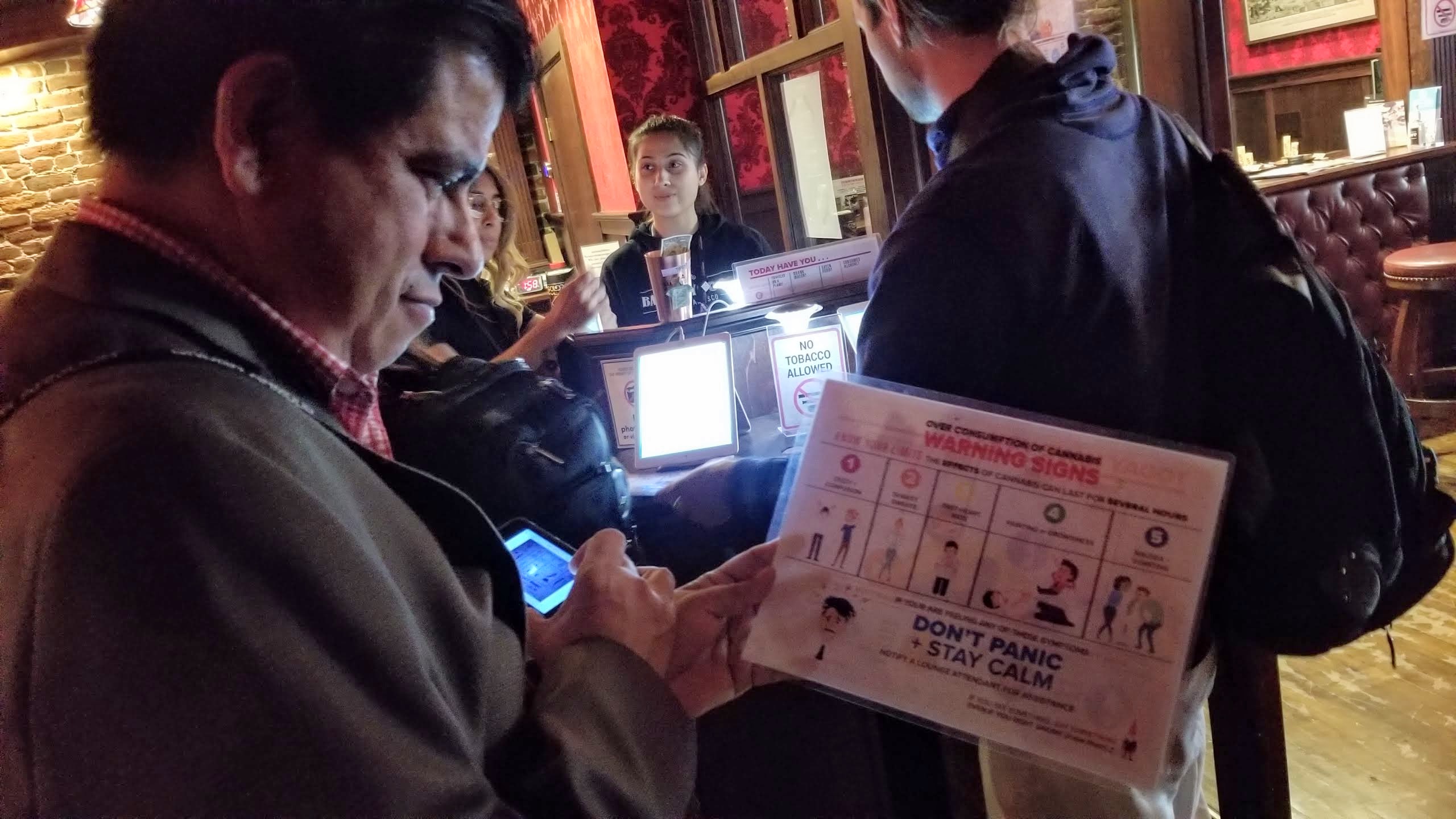 On the other side of town, the Harvest dispensary consumption lounge looks like a stylish living room appealing more to Panera Bread customers than Cheech & Chong aficionados. The wall is lined with benches and throw pillows, and oversized chairs sit on an area rug as jazz plays in the background. Tables and electrical outlets are spread liberally through the room, inviting clients to get some work done while partaking.
Their clientele is mostly local, and they charge multi-month memberships that offer both access to the lounge and store credits. They tout promotions like "Monday Night Flowers" and "Dim Sum and Dabs" to draw out the regulars and foster a sense of community.
"I've never had a fight. We've never had someone being out of line," said Tom Powers, guest services manager at the dispensary. "This is a more responsible group than alcoholics. By far."
Proprietors say they don't see how a business like theirs could make money as a standalone consumption lounge without also selling the product on site. Marijuana can already be costly without the addition of a separate cover charge and the logistics of moving from one location to the next.
But that's a problem in Nevada, where the voter-approved 2016 initiative that allowed for recreational sale and use of the drug specifically prohibits individuals from consuming or smoking marijuana inside a retail store (punishable by a misdemeanor and fine up to $600).
Lawmakers are prohibited from modifying any voter-approved statutory change for a three-year period, so 2019 will be the first legislative session where a possible change in law could occur. But in the meantime, local government officials including Segerblom are trying to identify ways to permit lounges to operate, such as allowing them to be next door to a dispensary or other workarounds.
That raises another issue that San Francisco consumption lounge owners attempted to avoid — customers bringing in their own product. Both lounges policymakers visited required customers first purchase a cannabis product from the attached dispensary, and owners of both said they were concerned that drugs brought in from the outside could have mold or be laced with other substances.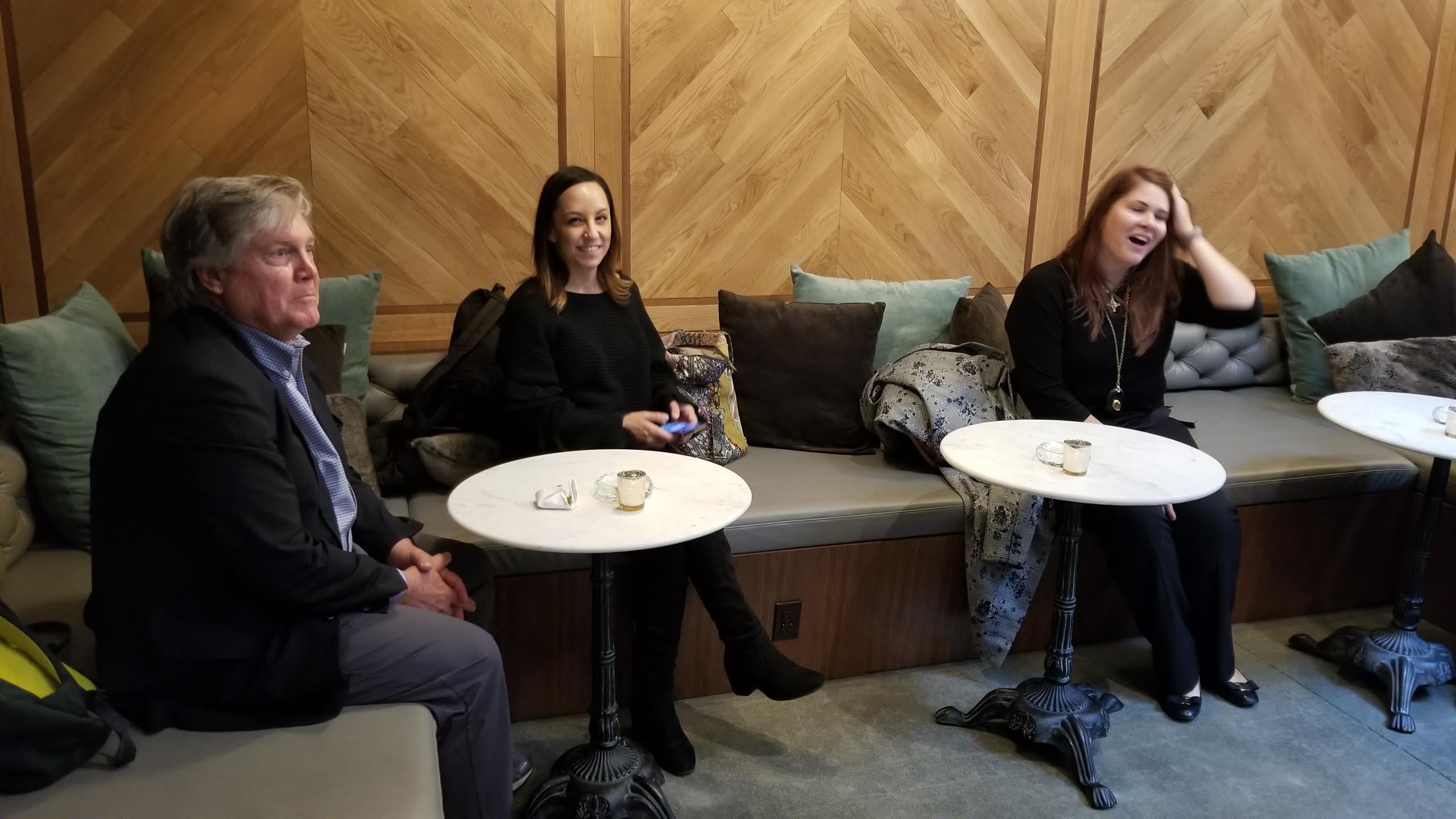 Strict regulations
San Francisco marijuana businesses face some hurdles not seen in Nevada, such as the California's 23-year old ban on indoor smoking. City regulators have strict HVAC and air-filtering requirements, necessary to avoid smoke from bothering neighbors in San Francisco's crowded streets. The city also has a closing time, with many dispensaries shutting down by 10 p.m. instead of staying open around the clock like bars in Las Vegas.
Cannabis activity is banned at places that have a liquor license, and cannabis businesses cannot serve food (although the city allows a limited amount of non-perishable food, such as a rack of chips). Marijuana businesses are banned within 600 feet of a school, a youth center or a day care facility — a rule that is so prohibitive in densely packed San Francisco that the city is only applying the law to regular schools.
"One of the things that's been really interesting is that people say, 'Oh my god, there's so much regulations,'" said Israel Nieves-Rivera, the city's health department policy director. "And we say, 'Welcome to business. Try opening a restaurant in San Francisco.'"
Driving under the influence is one concern Nevada policymakers have about consumption lounges. Regulators say San Francisco's density and robust public transportation system has largely neutralized the problem there.
Nieves-Rivera said the only obvious issue has been first-time users taking a cannabis edible and not being aware of the drug's delayed effects, but that the city was combatting it through informational sheets.
"We're lucky that we're a walkable, Uber-friendly town, but that doesn't mean people don't go across the Bay or to Marin or other places," he said. "I'm trying not to overreact because some of these edible products have been around and people have been using them and we haven't seen something big and major."
Segerblom said he was encouraged that neither a dispensary nor lounge had reported any major issues with customers buying and consuming on their property, and said he hoped Nevada would adopt a similar flexible regulatory scheme with a more permissive view of how the businesses should operate.
"I think both of them just show that they're bent over backwards to make sure that they start slow and phase it in, and adjust based upon what they see. That's what we're going to do," he said. "Until you start, you don't realize what you don't know and we can learn from experience."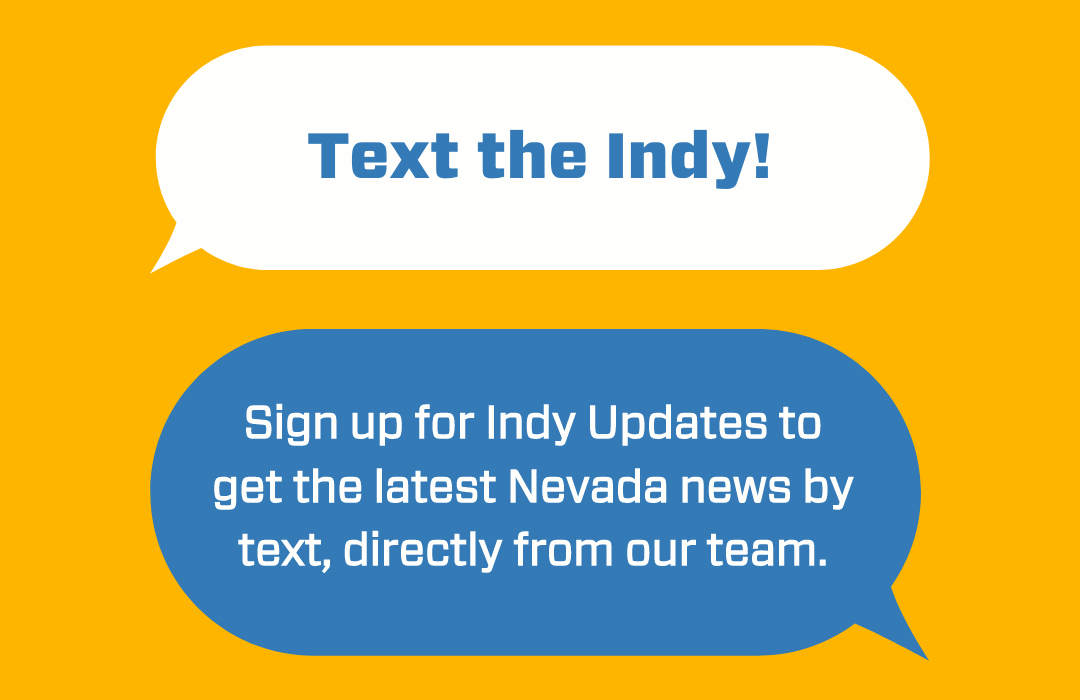 Featured Videos
Comment Policy (updated 4/20/2021): Please keep your comments civil. We reserve the right to delete comments or ban users who engage in personal attacks, use an excess of profanity, make verifiably false statements or are otherwise nasty. Comments that contain links must be approved by admin.