Nevada officials begin rolling out COVID-19 vaccines for kids aged 5 to 11 after CDC approval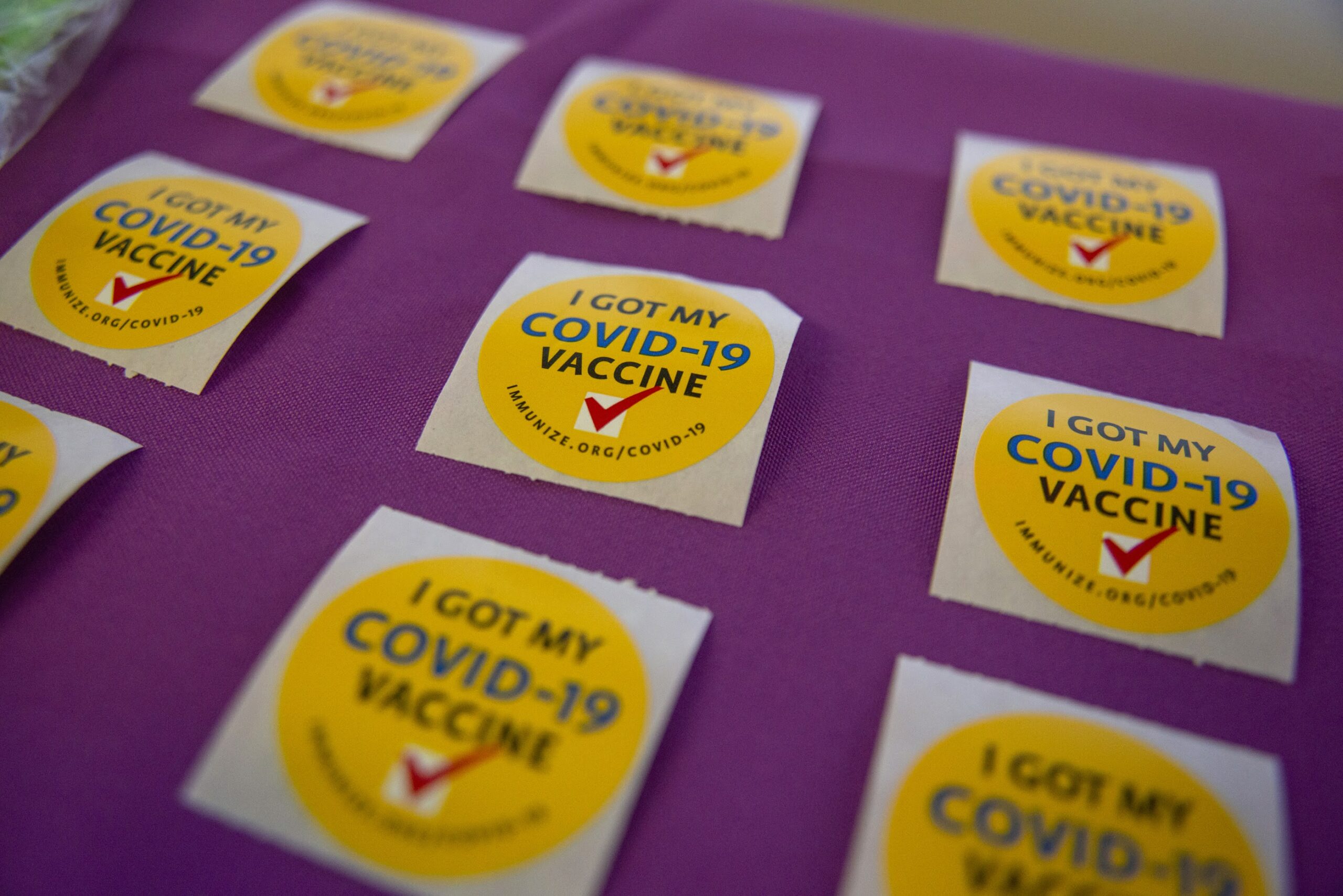 Nearly 300,000 elementary-school age children in Nevada are now eligible to receive a COVID-19 vaccine, a move praised by state health officials as a way to limit the spread of infections and minimize disruptions to education.
The expansion of vaccine eligibility follows the U.S. Centers for Disease Control and Prevention's decision yesterday to recommend administering the Pfizer vaccine to the country's 28 million children aged 5 to 11 years old.
During a press call with Washoe County health officials on Wednesday, Vanessa Slots, a pediatrician with Renown Health in Reno, said the rollout of vaccines to the new group of younger children could help reduce new cases by 8 percent. Nearly 2,000 student cases of COVID-19 have been recorded in elementary schools since the start of the school year.
"I have a lot of kids who aren't doing sports, who aren't doing activities… We're seeing a rise in depression and anxiety. We're seeing a rise in obesity," Slots said. "We need to get our kids back into this kind of normalcy again, and this is the way that we're going to be able to do that safely."
More than 63 percent of Nevadans have been at least partially vaccinated against COVID-19, including 53 percent who have been fully vaccinated. Children in the 5 to 11 age group represent more than a quarter of the nearly one million unvaccinated Nevadans who are eligible to receive the vaccine.
But county health officials indicated the disbursement of vaccines to children may be slow to start.
James English, the COVID-19 response operations chief in Washoe County, said the county received its first shipment of 2,400 doses of the Pfizer vaccine for 5- to 11-year-olds earlier on Wednesday, but the administration of those doses will not begin until the county health district holds a vaccine clinic for the newly eligible age group on Saturday.
The state's vaccine scheduling platform does not yet allow for booking an appointment for a child aged 5 to 11, so the health district will be using a paper process and a first-come, first-serve system until the state's online platform is updated.
Parents may be able to get their children the vaccine sooner from local pediatricians and pharmacies that ordered doses. CVS Health announced that it would begin administering doses to 5- to 11-year-olds on Sunday.
During a press call with health officials last week, state health bureau chief Karissa Loper said about 95,000 doses of the vaccine will be initially available to the age group, meaning there will be doses available for a third of the 277,000 5- to 11-year-olds in the state — including 209,000 in Clark County and 41,000 in Washoe County.
Doses of Pfizer's kid-sized shot, which is one-third the size of the shot used for individuals aged 12 and older, began shipping over the past weekend, after the U.S. Food and Drug Administration authorized the vaccine for emergency use in the younger age group last week.
The change in vaccine eligibility comes amid a broad decline in COVID-19 cases statewide since mid-September. However, cases have appeared to plateau in Clark County and recently increased in Washoe County. The case rate in Nevada's other 15 counties is significantly higher than in both urban counties.
Washoe County District Health Officer Kevin Dick said the expanded eligibility comes at a "very good time" because of rising COVID-19 hospitalizations in the county.
"Our COVID risk meter has ticked up to the red or the very high range this week," Dick said on Wednesday. "To have younger children 5 to 11 vaccinated, as well as everybody else over the age of 12, this is a great opportunity to become fully vaccinated for that Christmas gathering, so that everybody can be protected as you're getting together."
Schools have faced disruptions related to new cases among children. Since the start of the 2021-22 school year, there have been more than 5,000 student cases, including more than 1,800 cases among elementary school students, according to the state-run COVID-19 school dashboard. Statewide, three children under the age of 10 and eight individuals aged 10 to 19 have died from COVID-19 since the beginning of the pandemic.
Despite the low COVID-19 mortality rate among children, Slots said the administration of the vaccine to younger children still helps protect the community and prevent the spread of the virus.
"As we increase those that are immunized, we raise the immunity of our community through that herd immunity," she said. "There are people that are not eligible for these vaccinations because of certain health issues, and we just need to make sure that we're protecting our whole population."
And will there be lollipops available for kids after they get their shots?
"We are looking at what we can do. We have some stickers and some other items we'll be providing," English said. "We're also looking at bringing in therapy dogs and making some of our future vaccine pods for this age group more of a kind of community event."
Comment Policy (updated 4/20/2021): Please keep your comments civil. We reserve the right to delete comments or ban users who engage in personal attacks, use an excess of profanity, make verifiably false statements or are otherwise nasty. Comments that contain links must be approved by admin.