Nevada to pursue separate opioid litigation against major drug companies; new statewide distribution plan adopted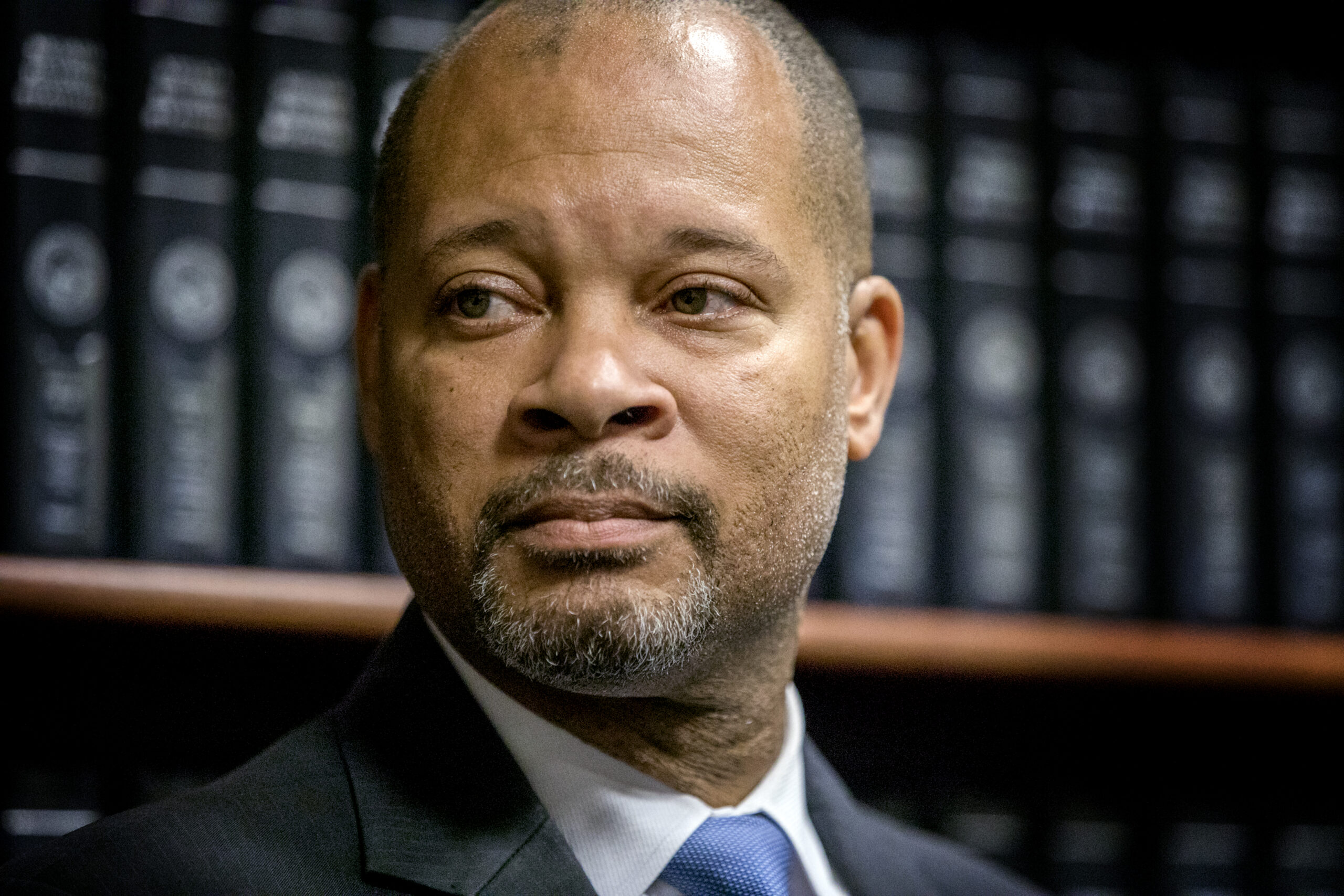 Nevada will not sign on to a proposed $26 billion multistate settlement with the nation's three largest drug distribution companies and drugmaker Johnson & Johnson — businesses accused of fueling the nation's opioid epidemic that has killed thousands of Nevadans — in hopes of getting a better deal.
Attorney General Aaron Ford told The Nevada Independent on Monday that the state would have received roughly $240 million from the settlements — an amount he called "woefully insufficient" — and that the state will instead pursue separate negotiations with the companies "to ensure that the people in this state are adequately recompensed for the damages that opioids have caused in our communities."
Ford would not identify how much the state is seeking through those separate negotiations but took issue with the allocation model used in the settlements.
"It's something that we believe we have to stand firm on because those who've been involved in the opioid scenario here have done damage in our state, and we think they need to pay," Ford said.
As litigation continues, the opioid epidemic continues to affect communities across Nevada. During a 24-hour period on Aug. 12, the Las Vegas Metropolitan Police Department reported five suspected fentanyl-related overdose deaths had occurred in Clark County. And the Southern Nevada Health District reported that from January to May, there were 92 fentanyl-related overdose deaths among Clark County residents, a 39 percent increase over the same period in 2020.
The state previously secured a higher share of funds through individual litigation in a lawsuit against consulting firm McKinsey & Company, which provided services for opioid manufacturers. In March, the state agreed to a $45 million settlement agreement with the company, after Ford said that a multistate settlement would have yielded $7 million for Nevada.
Pursuing separate litigation does not guarantee Nevada more money. Rather, the state's decision to not sign the settlement agreement gives Nevada the chance to litigate for a larger share of funds. The decision also means a potential payday could be months or years away, while other states could receive funds through the proposed settlements more quickly.
"We're willing to go fight for Nevadans, if that means going all the way to trial and not attempting any settlement at all, and that is something that I think all defendants in our litigation know," Ford said.
On Monday, Reuters reported that five other states have decided they will not join the settlements, while another (New Hampshire) decided it would not join the settlement with Johnson & Johnson but would join the settlement with the three drug distributors (McKesson, Cardinal Health and AmerisourceBergen).
The decision comes alongside news that 29 local governments across Nevada have signed an agreement with the state that will determine how opioid litigation proceeds will be distributed in the coming years. The agreement is effective on Aug. 9.
Mark Krueger, chief deputy attorney general for the state's Bureau of Consumer Protection, told The Nevada Independent on Monday that the agreement helps unify communities across the state.
"Every single county and every single litigating city in this state, who has active litigation against any opioids defendant, has gotten together through this agreement to say, 'we know how we're going to allocate the money fairly and equitably in the entire state among ourselves,'" Krueger said.
Past litigation strategies by the state and local governments were more disjointed — in 2017, then-Attorney General Adam Laxalt said an effort by Reno Mayor Hillary Schieve to involve the city in a separate lawsuit targeting opioid manufacturers could unintentionally undermine a separate multistate investigation and lawsuit.
Speaking to the benefits of the agreement, Krueger also pointed to the structure of the proposed settlements with Johnson & Johnson and the three drug distributors. The dollar amounts from any settlements can be maximized within states by having a large number of cities and counties signed on, he said.
Under the agreement — which was first announced as a proposal by the attorney general's office in early July — any funds won through litigation against the 61 opioid manufacturers and distributors listed as defendants, including Purdue Pharma and Johnson & Johnson, will first be used to pay certain litigation costs. A 22.5 percent fee for the federal share of Medicaid claims payments will then be deducted from the remaining amount.
In 2019, the state agreed to a contract with Ford's former law firm, Eglet Prince (now Eglet Adams), that could yield the firm up to $350 million, if the state recovers damages of more than $1.5 billion through its opioid litigation.
Of the remaining funds, 44 percent will be allocated to the state, 39 percent will be distributed among local governments involved in the litigation and the remaining 17 percent will be distributed across all counties for Nevada Medicaid Match — the state's share of Medicaid claims payments.
Krueger said that the allocations for Nevada Medicaid Match are another way for funds to be "fairly and equitably apportioned" to the counties.
During an April hearing of SB390, which created a state fund to house opioid settlement funds, Ford said he expected the opioid litigation to bring billions of dollars to the state in the coming years. The most populous parties involved in the litigation — the state, Clark County, Washoe County and large cities in Southern Nevada — could receive tens of millions to hundreds of millions of dollars to help abate the opioid epidemic, while the smallest entities — including the city of Ely and North Lyon Fire Protection District — could receive tens of thousands of dollars.
The agreement requires any spending to adhere to the requirements of SB390, which allows for funds to be spent on a wide set of opioid remediation strategies and public health programs. Those projects vary significantly from expanding access to proven prevention services that are meant to stop adolescent drug use to housing people in recovery to preventing adverse childhood experiences.
Pursuant to that bill, the state also is seeking members for an advisory committee that will help develop a statewide plan for allocating settlement funds.
"There's different needs in different areas of the state. Rural needs are different than urban needs. Urban needs in the north might be different than urban needs in the south, it just depends," Krueger said. "So those programs that are going to come out of the recommendations by SB390 are going to work together with the state and the counties."
Krueger explained that the agreement also helps smaller local governments because it applies to the ongoing Purdue Pharma bankruptcy. The bankruptcy, which is in the midst of a federal trial in New York, was set up to allocate funds only to the state and its largest local governments, Krueger said. But the agreement can help smaller governments, such as the city of Ely, receive funds from the company's bankruptcy plan.
The agreement also includes a reporting requirement that is meant to ensure funds won through litigation are spent with accountability. Prior to July 1 of each year, local entities involved in the agreement must provide information to the state "about how they intend to expend, and how they did expend, their allocated shares" of any opioid recoveries.
Nevada is not the only state to finalize an agreement for sharing opioid recoveries among local governments. On Monday, Arizona's attorney general announced that all of the state's 15 counties and 90 of its cities and towns have signed an agreement that will send 56 percent of settlement funds to local governments and 44 percent of settlement funds to the state.
Ford said on Monday that he hopes to bring in as much money as possible through the opioid litigation to help as many people as possible.
"The point is we want it to go as far as possible, as long as possible, to help as many people as possible because we've been one of the worst-hit states for opioids," he said. "And we're going to see the ramifications of the opioid epidemic here for years to come."
Read the full agreement here: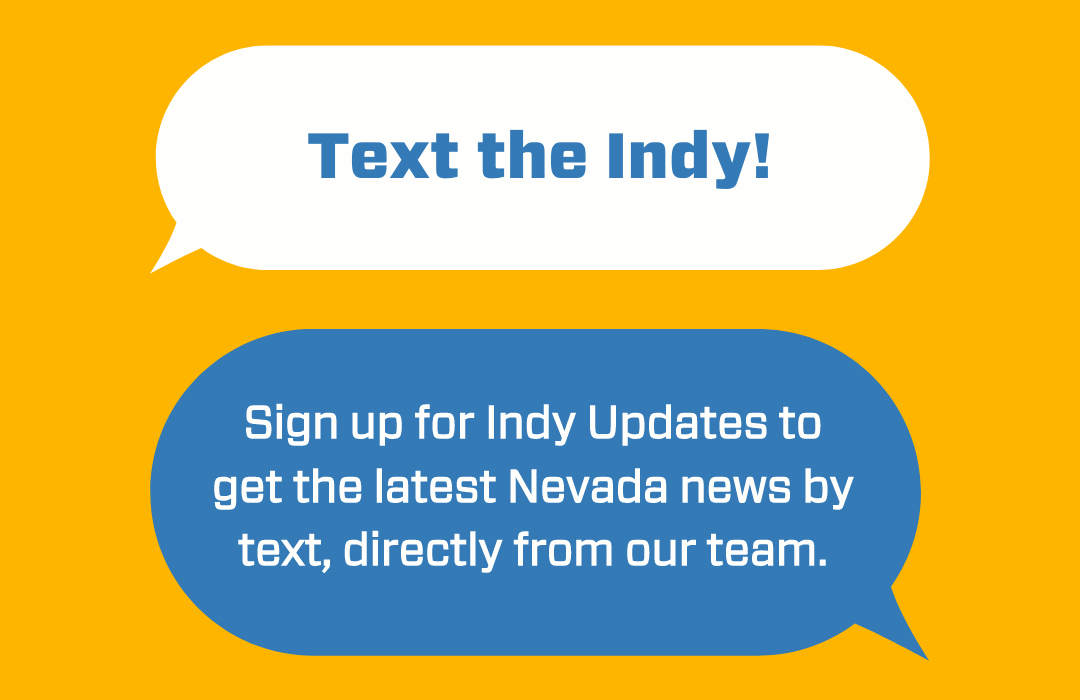 Featured Videos
Comment Policy (updated 4/20/2021): Please keep your comments civil. We reserve the right to delete comments or ban users who engage in personal attacks, use an excess of profanity, make verifiably false statements or are otherwise nasty. Comments that contain links must be approved by admin.