Nevada's health insurance exchange boosts enrollment assistance funding as federal government scales back in other states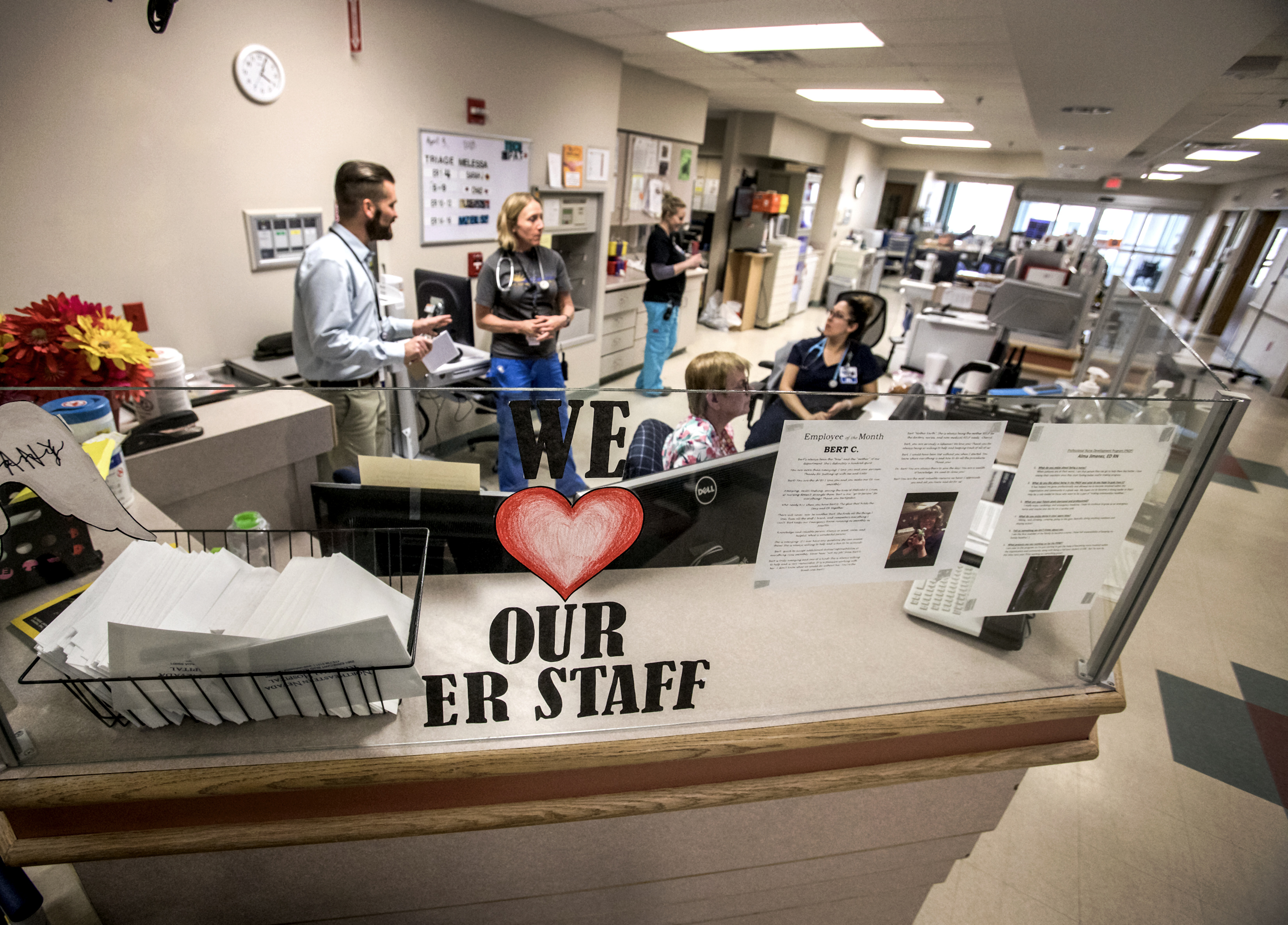 While most states are still grappling with the Trump administration's decision earlier this month to slash funding for a program that helps people purchase health insurance on the exchange, Nevada is gearing up for open enrollment later this year by expanding the enrollment assistance it offers to consumers.
Nevada's health insurance exchange announced earlier this month that it would be nearly doubling the number of brokers, navigators and in-person assister organizations available to help walk people through the process of signing up for health insurance this year, calling the assistance program a "critical component" in an oftentimes "intimidating and complicated process." That announcement stood in stark contrast to a decision by the Centers for Medicare and Medicaid Services (CMS) a little more than a week later to scale back the navigator program for the fully federally facilitated marketplaces in 34 other states, saying that "the need for federally funded Navigators has diminished."
On July 10, CMS announced that it would be reducing funding for federal marketplace navigators for the upcoming enrollment period to $10 million, down from $36.1 million in 2017 and $62.9 million in 2016. In the announcement, CMS said that public awareness about the health insurance exchanges has increased, reducing the need for navigators, and that the organizations have failed to enroll enough people to justify the money spent on the program, a little less than 1 percent of total enrollees over the last two years.
"This decision reflects CMS' commitment to put federal dollars for the Federally-facilitated Exchanges to their most cost effective use in order to better support consumers through the enrollment process," CMS Administrator Seema Verma said in a statement.
The federal cuts will not affect the in-person assistance program run by Nevada's exchange, which, as a state-based marketplace that only uses the federal platform to operate, is self-funded through a fee collected from insurance companies. But Heather Korbulic, the executive director of Nevada's health insurance exchange, credits the state's navigators and in-person assisters with enrolling thousands of individuals during last year's open enrollment, though it's impossible for the exchange to know exactly how many as CMS does not provide that data to the state.
During last year's open enrollment, the exchange enrolled 90,962 people, exceeding the prior year's totals by almost 2,000 despite having half the amount of time in which to enroll people. The exchange plans to spend $1.5 million on the program over the current fiscal year, about 9 percent of the exchange's total budget, up from about $980,000, or 7 percent of total expenditures, last year.
Korbulic noted that the state has continued to invest in navigators and in-person assisters because they specifically target Nevadans that are uninsured, lack access to the Internet and have limited English proficiency, in addition to offering year-round enrollment assistance and ongoing education about how to use insurance. Navigators also help people sign up for Medicaid or the Children's Health Insurance Plan if they're eligible.
"The Exchange recognizes the tremendous value in Nevadans helping Nevadans select and enroll in appropriate and affordable health insurance plans, which can be a complicated process," Korbulic said in a statement. "As such, the Exchange makes it a priority to allocate a significant portion of our budget to this critical function, ensuring that Nevadans have access to in-person assistance statewide."
CMS, in its announcement, suggested that the kind of help provided by navigators could be more effectively proffered by brokers and agents, who assisted with 42 percent of federally facilitated open enrollment last year at the cost of about $2.40 per enrollee. But a report from the Kaiser Family Foundation this week noted that brokers are significantly less likely than navigators to help individuals who are uninsured, have limited English proficiency, or lack Internet at home — and to assist low-income individuals in completing applications for Medicaid or the Children's Health Insurance Program.
A survey of assister programs and brokers by the Kaiser Family Foundation in 2016 found that 42 percent of assister programs said that either most or nearly all of their clients were uninsured, compared to only 8 percent of brokers. Another 56 percent of assister programs reported that most or nearly all of their clients had incomes low enough to qualify for Medicaid, compared to 30 percent of brokers.
The report also noted that uninsured individuals have an ongoing, limited awareness about open enrollment and found that the number one reason people turn to assister programs for help is because they lack the confidence to apply for health insurance on their own.
And though Nevada was able to increase its enrollment during last year's open enrollment period, that wasn't the case by and large for federally facilitated marketplaces. As a whole, the 34 states that operate under a federally facilitated marketplace saw their numbers of new consumers drop by 489,638 in 2017 and the number of those enrolling who make between 100 and 200 percent of the federal poverty level dropped by 387,239.
The report also found that CMS is likely overestimating the impact that brokers have on enrollment assistance -- for instance counting auto-enrollees as being assisted by a broker and underestimating the help from navigators, who are not allowed to use web broker sites and cannot report enrollments facilitated by volunteers working with navigator staff.
This year, the exchange has selected five insurance brokers to assist with open enrollment, which runs from Nov. 1 to Dec. 15. Three of the brokers are located in Las Vegas — Christopher Carothers of Carothers Insurance Agency, Alberto Ochoa of Smart Buy Insurance and Brian Douglas of ProtectHealth Insurance — while Nathan Kamo of Kamo Insurance Agency is in Henderson and Brent Leavitt of Battle Born Financial Advisor is in Pahrump.
In a statement, Carothers said that participating in the broker storefront grant program has given his company an opportunity to expand its business while reducing the number of uninsured individuals across the state.
"We recognize that the process of purchasing insurance can be confusing and we understand that the assistance of brokers is an integral part of that process," Carothers said. "We are ready and willing to help consumers navigate through the enrollment system and get them the plan that is best suited for their needs."
The exchange has also selected 11 navigators and in-person assister organizations to help with the enrollment process, including three federally qualified health centers -- Community Health Alliance, Hope Christian Health Center and Nevada Health Centers; Dignity Health, which operates the St. Rose Dominican hospitals in Southern Nevada; and the state of Nevada's Office of Consumer Health Assistance.
The other community organizations selected are the Asian Community Development Council, Community Strong 702, Nevada Outreach Training Organization, Consumer Assistance and Resource Enterprise, Asian Community Resources Center and Three Square.
"The Exchange's broker and navigator partners are a critical component for Nevadans who are looking for free in-person assistance," Korbulic said in a release. "Selecting health insurance can be an intimidating and complicated process, so these storefront locations are vital, providing in-person, hands-on assistance for those who prefer to speak directly with a professional as they make this important decision."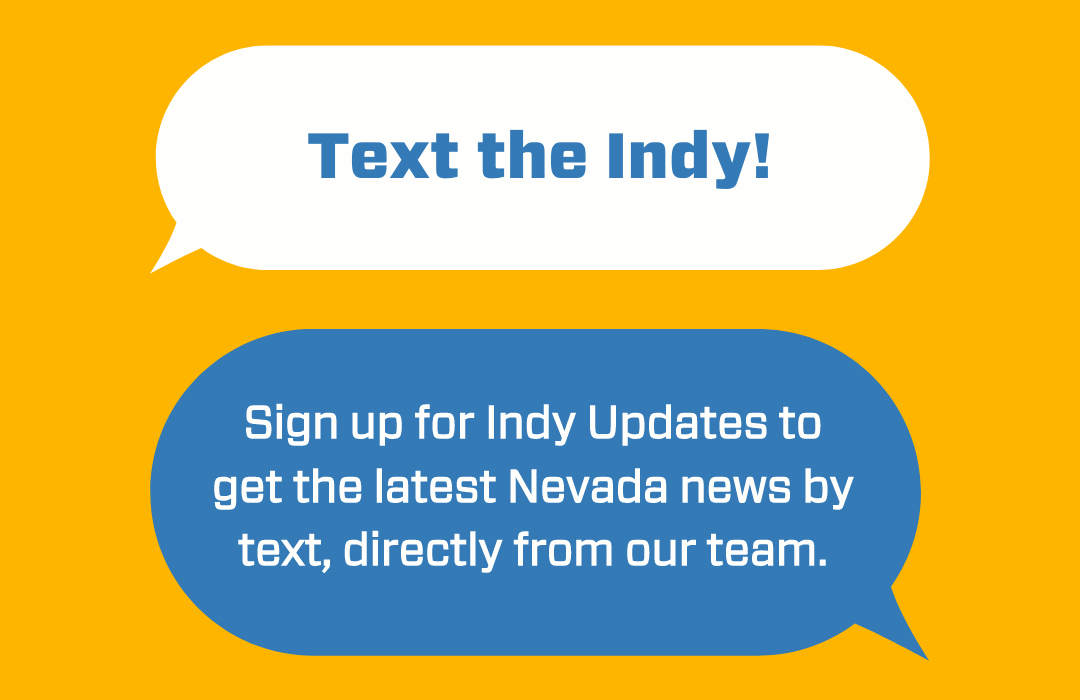 Featured Videos
Comment Policy (updated 4/20/2021): Please keep your comments civil. We reserve the right to delete comments or ban users who engage in personal attacks, use an excess of profanity, make verifiably false statements or are otherwise nasty. Comments that contain links must be approved by admin.