Clark County commissioners Marilyn Kirkpatrick, left, and Chris Giunchigliani during a recreational marijuana recommendations meeting at the County Government Center on Tuesday, May 2, 2017. (Jeff Scheid/The Nevada Independent)
New ad from Clark County teacher's union takes aim at Giunchigliani for paying late husband from campaign account
A PAC affiliated with the Clark County Education Association (CCEA) has launched a commercial statewide criticizing Democratic gubernatorial candidate Chris Giunchigliani for paying her late husband for campaign services.
The ad, announced Wednesday, marks the latest volley in a battle between CCEA and its former statewide affiliate, the Nevada State Education Association. The two teachers unions are in the middle of a bitter split, and have endorsed two different candidates in the primary.
CCEA's commercial first shows a headline announcing Clark County Commission Chair Steve Sisolak's promise to forgo a salary until education improves if he's elected governor. Then it shows a headline saying Giunchigliani's husband was paid $472,661 from her campaign account, and the couple bought a house of a similar value around the same time.
It ends by saying teachers support Sisolak.
Giunchigliani responded to criticisms about her husband's pay in an op-ed in the Reno Gazette-Journal over the weekend, saying: "My late husband Gary was a Democratic political consultant and ran his own small business. Over the years, he ran more than 250 Democratic campaigns — including Steve Sisolak's.

"Gary charged his clients a monthly retainer. He would also pay for things like polling, advertising, printing and office supplies, and then invoice his clients for the exact amounts he paid for these expenses. Steve knows this because he was billed the exact same way. I've made my invoices publicly available to the press.

"Despite false claims to the contrary, my husband did not make $1 million on my campaigns. Not even close. To suggest this is ridiculous."
Her campaign manager has called Sisolak's announcement about forgoing the governor's salary "a silly stunt" and said it wouldn't be necessary if he hadn't supported public financing for the Raiders stadium. She also addressed the house purchase and took a jab at one of Sisolak's sources of income, a legal victory against the airport, in her op-ed.
"We bought the house by taking out a large mortgage. Steve is a multimillionaire who sued the taxpayers for $23 million, so maybe he doesn't remember how this works," she wrote.
A poll taken by The Nevada Independent in mid-April shows the better-funded Sisolak, who has been running commercials for weeks, is better known by voters and well ahead of Giunchigliani in the primary.
Disclosure: NSEA, Steve Sisolak and Chris Giunchigliani have donated to The Nevada Independent. You can see a full list of donors here.
INDY FAST FACTS
Steve Sisolak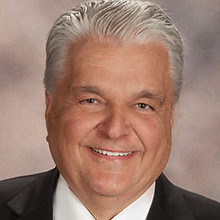 Job:
Clark County commission chairman
Party:
Democrat
In current office:
2009-present Commission chairman since 2013
Birthdate:
December 26, 1953
Education:
University of Wisconsin—Milwaukee (B.S.) University of Nevada, Las Vegas (M.B.A.)
Other public offices held:
Nevada System of Higher Education Regent (1999-2009)
Total donations:
$9,647,261 (1/12/11-6/7/18)
Top donors:
MGM Resorts International $174,359 Station Casinos/Zuffa: $90,000 Las Vegas Sands $75,000 Fidelity National $61,600 Marnell Companies LLC $55,000
INDY FAST FACTS
Chris Giunchigliani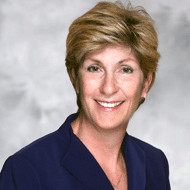 Job
: Clark County Commissioner
Party
: Democrat
In current office
: 2007-present
Birthdate
: November 27, 1954
Education
: Avila College (B.A.) University of Nevada, Las Vegas (M.A.)
Other public offices held
: State Assemblywoman, District 9 (1991-2006)
Total donations
: $2,895,819 (5/08/13-6/7/18)
Top donors
: Giunchigliani (Chris, Jeanne, JM, Larry, Myrna, Ellen): $65,000 MGM Resorts International $43,165 Caesars Entertainment $35,000 Buck and Aurora Wong $30,000 South Point Hotel & Casino/F&M Advertising $30,000
From the Editor
The Nevada Independent
is a 501(c)3 nonprofit. We need help to attain the elusive goal of sustainability. We depend on recurring donations from you, the readers who believe in our mission of nonpartisan, transparent journalism. I know you are busy. I know you have many commitments. But if you would take a moment to
support our work
or bump up your current donation, I would be forever grateful.
Thanks for all of your support.
Best,
Jon Ralston
get our morning newsletter,
The Daily Indy
Stars & Struggles
Take a peek into today's education world through the lens of Sunrise Acres Elementary School in Las Vegas.
@TheNVIndy ON TWITTER