Nick Trutanich on election integrity, unemployment fraud and what's next after two years as U.S. attorney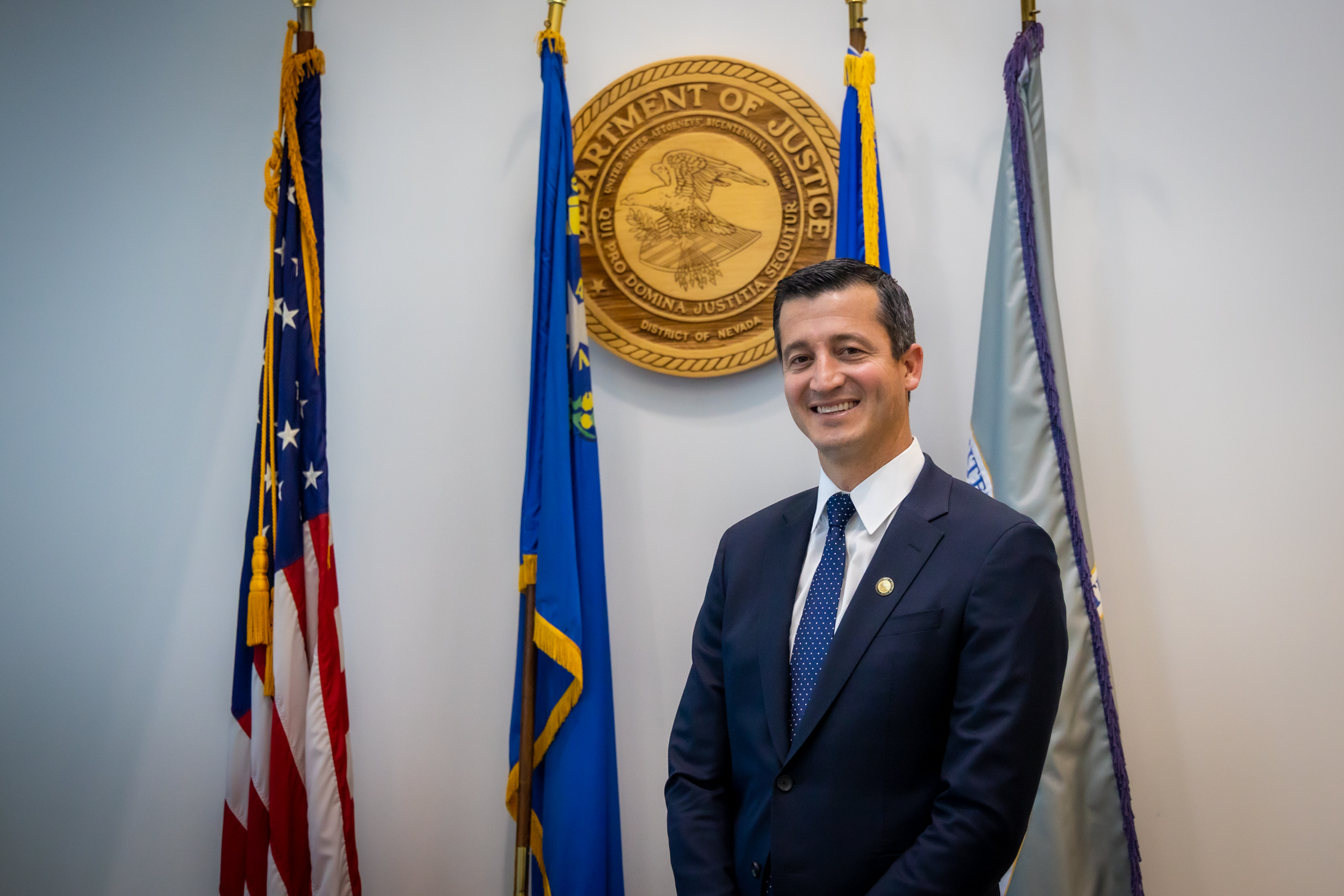 Just two years into his service as the U.S. attorney for the District of Nevada, Nick Trutanich is hanging up his hat at the end of the week.
Trutanich was one of 56 Trump-nominated and Senate-confirmed Department of Justice officials who were asked to resign by the incoming Biden administration. It's a typical move during the transfer of presidential power but bittersweet for Trutanich, whose career has included several years at the U.S. attorney's office in Los Angeles and a stint for the DOJ in Iraq.
"It's something that, obviously, I was expecting, but I would have loved to have more time in the office to continue the great work that we've been doing over the last several years," he told The Nevada Independent.
Trutanich plans to announce a move into the private sector in Nevada next month, and says he has no intentions of running for office. He served four years as chief of staff for Republican former Attorney General Adam Laxalt and was nominated by a Republican president but declined to reveal his party affiliation in an interview on Monday, saying the job puts him at the service of all Americans and not one party or the other.
"The appointment jobs ... are fantastic because you get to do work and serve," he said. "But all of the other stuff associated with politics really is not in the mix. And it's fantastic. And that's why it's been such a privilege and an honor to serve in this role."
The U.S. attorney is similar to the state attorney general, but prosecutes federal criminal cases and represents the U.S. in court when the federal government is sued. Another key difference is that the job is not subject to the typically feisty elections that define the state attorney general role, although he had to wait six months from his nomination to the point of confirmation.
"It's tough on the family. It's tough on the person going through it," he said. "It's just a lot of waiting and hoping that the Senate, with all of the priorities of the day, takes time to get a confirmation up for a vote."
Asked about his biggest accomplishment, he points to internal organization — helping to professionalize the office and hire a good group of prosecutors to carry out the day-to-day work — and being flexible enough to respond to the emergent issues in the state, including extremism, the opioid epidemic and human trafficking.
"The thing that I'm most proud of is that the office had its priorities right. We were nimble enough to sort of stay on the heartbeat of what was going on in Nevada," he said.
Election fraud
Trutanich declined to say whether there are any ongoing investigations stemming from the 2020 election in Nevada, although his office has a role in looking into it.
"Our job is to prosecute voter suppression, should it occur, and prosecute voter fraud, should it occur," he said.
A longstanding "non-interference policy" from the DOJ clarifies that elections — even ones for federal races — are run by state and county officials and the U.S. attorney's offices do not get involved until the results are certified. That means announcements about indictments are made after certification except in limited circumstances, and that addressing fraud in real time, and ensuring the election is free and fair, is the job of state and local authorities.
"The department's job ... is very discrete. And sometimes people misinterpret that," he said. "But it is to charge cases looking backwards … so that in the next election cycle, the public is aware that the department is going after those types of cases."
His office is part of an election integrity task force that involves the secretary of state's office, the FBI and other state officials. Trutanich also appointed a district election officer announced in October — something he said happens in all districts and every election — and assigned the task to another prosecutor in the office after she moved on.
The task force evaluated claims as they came in before and after the election. He hasn't charged any cases yet and said he can't confirm or deny whether any more are coming, but he said he thinks his office fulfilled its mission during a highly charged election.
"The job in this office is to be a steady hand and sort of chart a course through rough waters and make sure that the department carries out its mission," he said. "That's exactly what we did, and sort of tune out what's going on in the media and put our heads down and do the work."
Pandemic aid fraud
Nevada is one of 11 districts in the country assigned a special prosecutor because the state has been designated a hotspot for unemployment fraud. So far, Trutanich's office has prosecuted a handful of Paycheck Protection Program cases and several unemployment fraud cases involving a total of 15-20 defendants.
He expects there will be more, and that prosecutions could be continuing for years to come.
"We're full with pandemic-related fraud," he said. "There's more work than there is resources for it."
Cases of unemployment fraud so far have been "happenstance encounters with law enforcement, that then our investigators at the FBI, Secret Service worked with our prosecutors to sort of pull on those threads and build more complex cases," he said.
One example is a defendant found with unemployment benefit debit cards that weren't his, and further investigation led authorities to question his girlfriend, a mail carrier, for further suspicious activity.
He said he has "every confidence" that DETR employees are doing their best under the circumstances, and are battling fraud, but acknowledges that that is "cold comfort" for Nevadans foiled from getting the benefits they need.
"I worked in the state government and public servants wake up every morning trying to do their best," he said. "What I view my role is in there is to deter fraudsters ... so that that might end up giving some break to those employees that are trying to pull apart legitimate claim versus fraudulent claim."
Beyond the "bottom up" approach happening in Nevada with not only the special prosecutor but also other staff from a white collar crime unit, he said there is a "big data dump" at the main Department of Justice office where information from cases at all state unemployment systems is under review to develop organizational cases from top down.
"We've been prioritizing those and trying to drag them through that grand jury as quick as possible," he said. "But I can't say when we're going to get the full scope because it could be years."
Extremism
Trutanich said his office works with a Joint Terrorism Task Force and fields tips from organizations such as the Anti-Defamation League to address violent extremism. Collaboration is key when 85 percent of law enforcement resources are at the local and state level and the federal system accounts for just 15 percent, he said.
Trutanich pointed out two instances when his office tackled the issue. One is an ongoing case involving alleged members of the Boogaloo movement, who were accused of trying to instigate violence against law enforcement and protesters during Black Lives Matter demonstrations over the summer.
"The three individuals were arrested just miles away from those protests," he said. "I think that overt action, that disruption, likely saved a significant amount of violence, perhaps lives, that night."
Another was Conor Climo, who was arrested in 2019. The U.S. attorney's office had been monitoring his online activity for months but decided to take action shortly after shootings in Dayton and El Paso and found bomb-making materials in his possession.
Climo pleaded guilty and was sentenced late last year.
"That case disrupted somebody that was on the path potentially, if his schematics were to be believed, attack a Jewish synagogue or a LBGTQ bar on Fremont Street," he said.
What's next
Trutanich said he's most proud of helping address a 40 percent vacancy rate in his office — double that of any other district in the country. He's hired 75 people in the office and believes that early ramp-up is going to put the office in a strong position going forward.
"As those prosecutors develop, they're going to bring more complex cases, they're going to bring more impactful cases. And I'm really excited for that," he said.
He's also proud of bringing in grants from the DOJ into the state, as well as resources for special prosecutors in unemployment fraud, domestic violence and missing and murdered indigenous women.
"An important part of being a U.S. attorney, in addition to serving the people of Nevada, is going back to main Justice and fighting for the district and fighting for resources for your office and fighting for resources for nonprofits, service providers that do amazing work," he said. "We've been really successful at that. I'd say I'd put our record on that against any other district in the country."
After he leaves, an acting U.S. attorney will take over — likely someone from inside the office — until a president-nominated and Senate-confirmed pick is finalized. That could be months away.
Trutanich said it's key to have a U.S. attorney's office that is firing on all cylinders.
"The Department of Justice, through the U.S. Attorney's Office, has the ability to make Nevadans' lives better, safer communities, getting high level drug traffickers off the street, getting human traffickers behind bars where they deserve to be, and combating the opioid epidemic," he said. "That's why this office needs to run properly — because it has a real impact on the people of Nevada."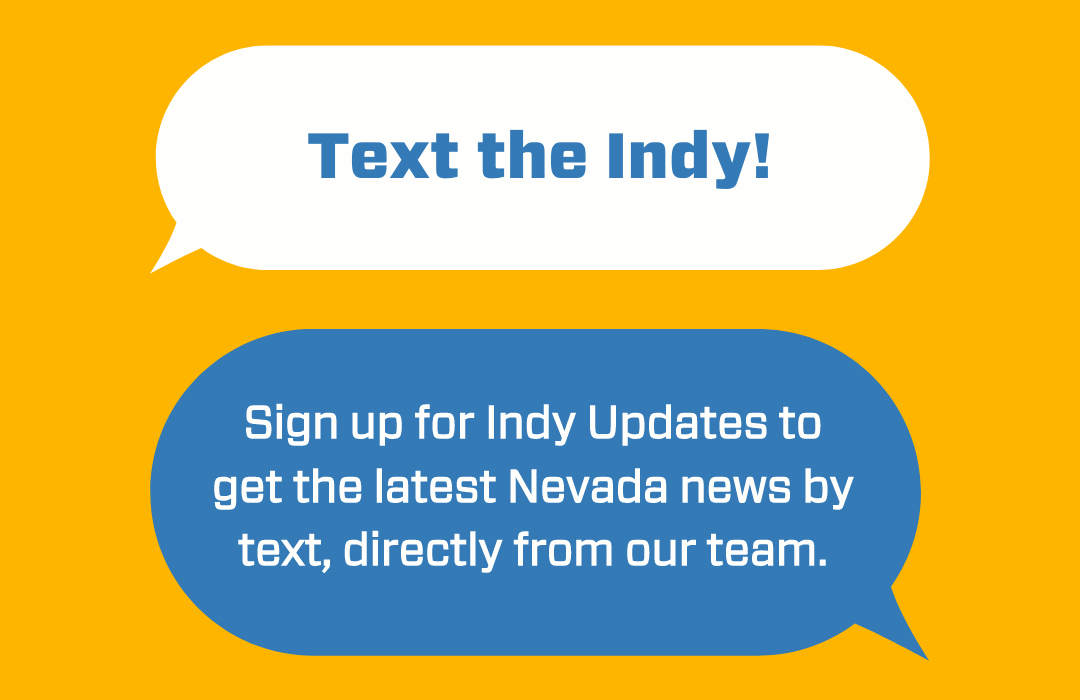 Featured Videos
Comment Policy (updated 4/20/2021): Please keep your comments civil. We reserve the right to delete comments or ban users who engage in personal attacks, use an excess of profanity, make verifiably false statements or are otherwise nasty. Comments that contain links must be approved by admin.