No 'strike deadline' as Culinary contract talks continue with MGM, Caesars and Wynn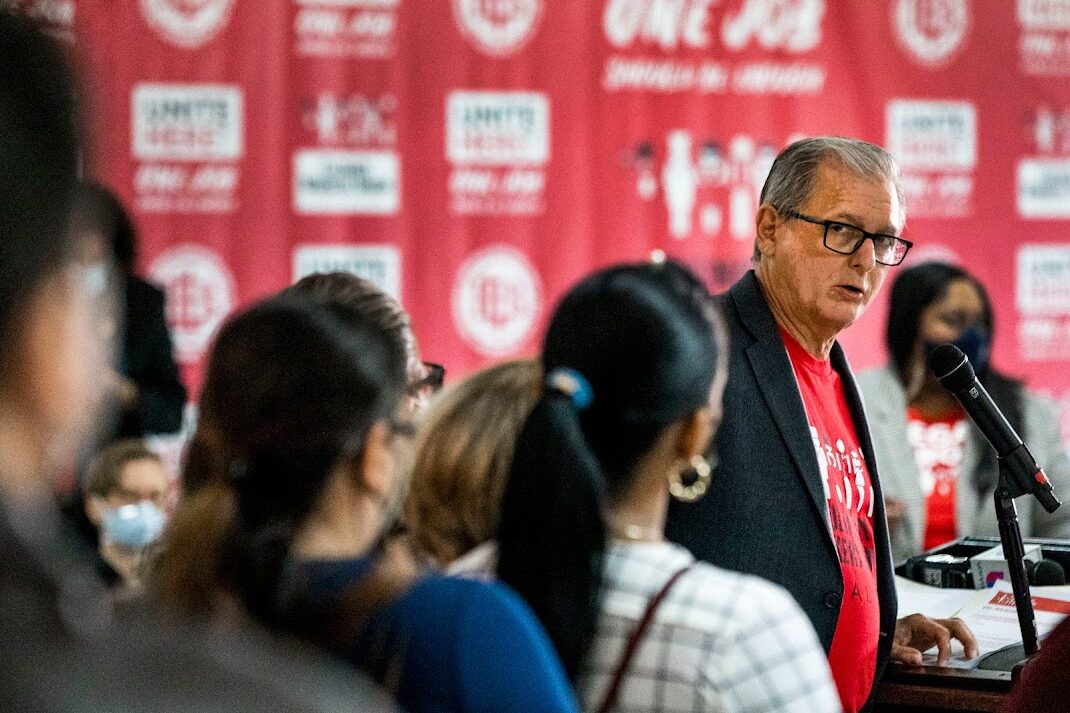 During contentious legislative hearings in April over proposals to create a Nevada lottery and end daily hotel room cleaning mandates, leaders of the union representing 60,000 non-gaming Strip and downtown resort employees criticized the ways casino company executives spent profits from last year's record-setting $14.8 billion in statewide gaming revenue.
At the time, it appeared the battle lines were drawn for contentious contract negotiations with the union covering more than 40 gaming and non-gaming resorts in the Las Vegas area.
Nearly a month after the expiration of five-year contracts agreed to in 2018, representatives of Culinary Workers Local 226 and Bartenders Local 165 offered guarded commentary on the progress of the discussions, which began formally in April.
Given that more than 38,000 members of the unions' workforce are covered by three companies — Caesars Entertainment, MGM Resorts International and Wynn Resorts — the talks began first with the largest employers.
In an email, union spokeswoman Bethany Khan said Thursday that a second round of "big table" negotiations with the three major casino resorts has been recently completed involving more than 45 subcommittee meetings between union members and company representatives from nearly a dozen departments.
The unions did not declare June 1, the date the contracts formally expired, as a "strike deadline" because of the complexity of the talks. Contract extensions were reached with most Strip properties and any wage increases agreed to in a final contract will be retroactive.
The last major Culinary strike against the resort industry was in 1984 when 17,000 union workers walked off the job over contract disputes with 32 Strip resorts. The nine-month strike led to six casinos severing ties with the union.
The Culinary has over the years authorized strikes against individual properties, including the six-year, four-month and 10-day strike against the Frontier, which began in September 1991 and was the longest strike in U.S. history.
In 2014, union members voted to authorize a strike against 10 downtown casinos, but the walkout was averted when new contracts were reached.
Caesars Entertainment's CEO Tom Reeg was the only top gaming industry executive to address the contract talks during the company's first-quarter conference call on May 2. He told analysts that increased labor costs were built into the company's glowing financial projections heading into 2024.
"You're going to see a significant raise for our frontline workers and they deserve it," Reeg said in response to a question about the Culinary negotiations. "We built those results on our frontline employees so they deserve to share [in] it."
In an emailed statement sent Thursday, Culinary Secretary Treasurer Ted Pappageorge — who is leading the contract talks — said matters such as the wages and benefits and employee workload "are fight issues for members."
Pappageorge also alluded to comments he made in April criticizing the casino industry's post-pandemic financial moves largely focused on financing new debt and paying out generous stock dividends.
Meanwhile, statewide gaming revenue is up 6.6 percent in the first four months of 2023 compared to 2022. Strip and downtown casino revenue are both up more than 10 percent from a year ago.
"With record growth and profits, we hope these industry leaders work closely with the negotiating committee to come to fair agreements to share in this incredible recovery," Pappageorge said. "We must prepare to do whatever it takes to achieve these fair contracts if the companies do not agree."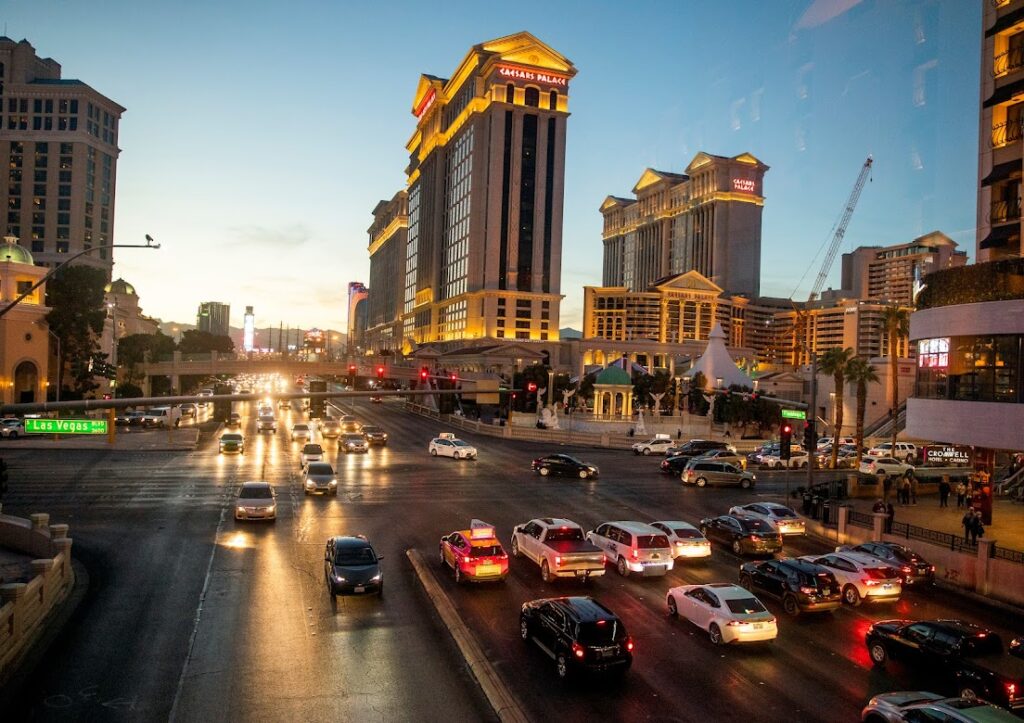 Corporate silence
Deutsche Bank gaming analyst Carlo Santarelli, in a lengthy research note written months ahead of the contract negotiations, suggested the "inflationary environment" could affect the structure of any future labor agreements.
The 2018 five-year agreement between the unions and Strip and downtown casinos included fixed annual wage increases.
"Negotiations stretched into June, and well beyond for some, though strikes were avoided," Santarelli wrote about the collective bargaining talks five years ago. The contracts were not made public. "We believe the finalized [contracts] struck within the range of the 2.5-to-3 percent compensation escalator being offered by the operators and the 4 percent compensation escalator the unions were seeking."
Other than Reeg, other gaming industry leaders said little about the upcoming union negotiations during their first-quarter earnings conference calls.
An email to Caesars with questions about the contract negotiations went unanswered. Representatives from MGM Resorts and Wynn declined to comment.
Red Rock Resorts President Scott Kreeger, however, addressed the citywide contract talks during his company's quarterly conference call on May 7. Red Rock is the largest casino operator in Nevada without a contract with the two unions and has been embroiled in a decades-long feud with the Culinary.
Still, Kreeger said the negotiations "will set a new bar" for employee wages and benefits and will "have some effect across the valley." Red Rock, however, had already "priced into its margins" hourly wage increases for its workforce.
Kreeger said the company is prepared to hire 1,500 workers for its under-construction $780 million Durango Station resort at the end of the year. He said the company is competing for employees with the $2.2 billion Sphere entertainment venue and the 4,000-room Fontainebleau Las Vegas on the Strip, both scheduled to open in the last part of 2023.
"We think we're set up well for Durango," Kreeger said. "We're out in the market now, testing those numbers and we [they] are solid on an hourly wage basis. We do want to be cautious that in the last part of the year, there are several major projects opening in Las Vegas that may cause a bit of [wage] inflation over a six-month period. There will be some competition for labor around those openings."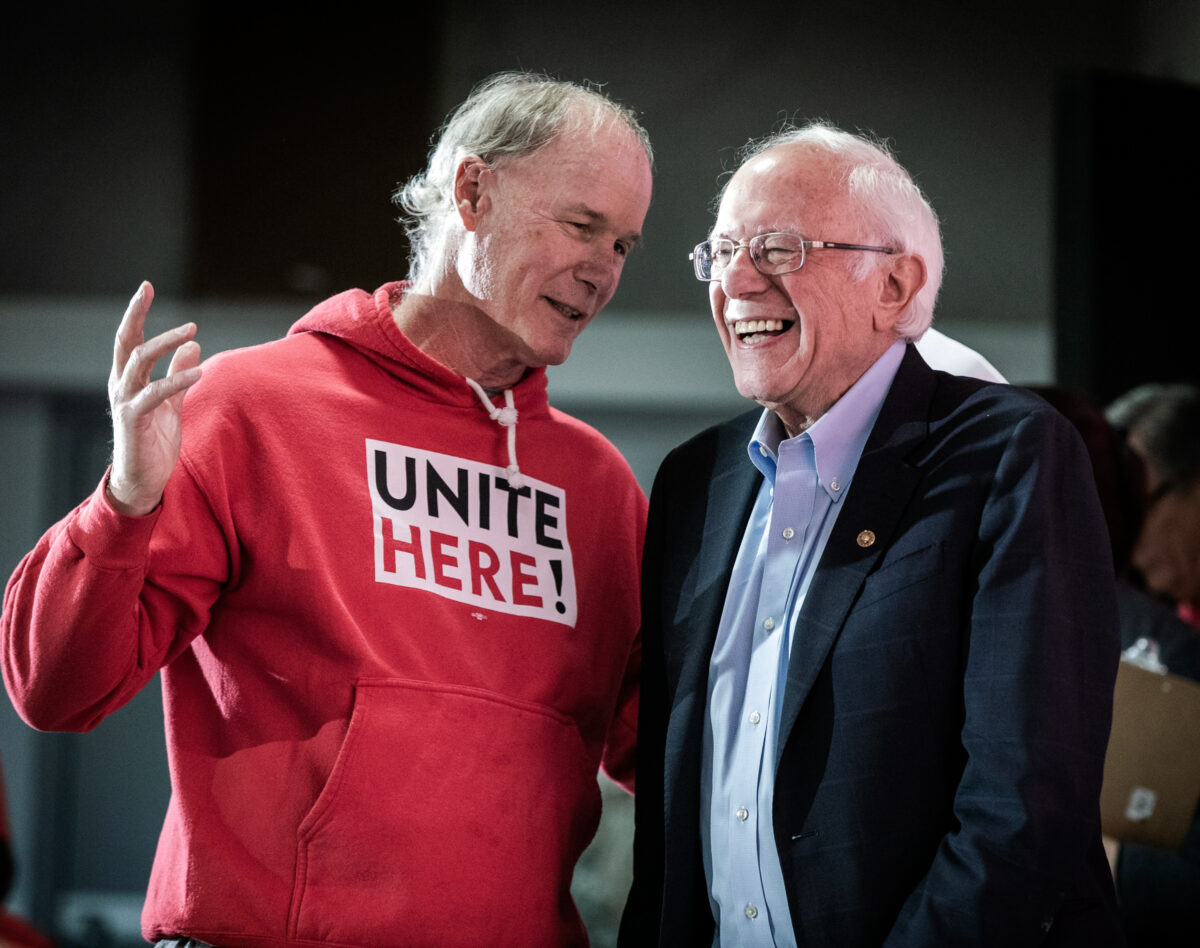 A contentious relationship
Acrimony between the gaming industry and the Culinary first surfaced in Carson City during a hearing for AJR5, an effort to amend the Nevada Constitution to allow for a state lottery. D. Taylor, president of UNITE HERE, the Culinary's parent organization, questioned the ways casino operators spent profits earned in 2022.
Two days later, in a hearing over SB441, Pappageorge echoed Taylor's concerns. The bill repealed a portion of SB4 which imposed requirements to clean hotel rooms on a daily basis — language approved at the height of the pandemic during a 2020 special legislative session.
Both bills were approved in the Assembly and Senate — the lottery effort will return to lawmakers in 2025, and SB441 was signed into law by Gov. Joe Lombardo.
Nevada's major hotel-casino operators said daily room cleaning wouldn't disappear with SB441's passage. They just wanted the language stricken from state law. Pappageorge said daily room cleaning was "still a good policy" and was standard practice in Las Vegas before the pandemic.
In a late April interview with The Nevada Independent, Pappageorge said daily room cleaning "would be a strike issue in the contract talks." During his testimony to the Legislature, he commended the 2022 effort by the Culinary's Atlantic City affiliate, which voted to strike over daily room cleaning in order to have the issue addressed in its contract.
"We claim in Nevada that we are the gaming gold standard," Pappageorge said at the time. "But in New Jersey, the legislature passed daily room cleaning standards. Many of the same companies that are opposing daily room cleaning in Nevada have hotel resorts in Atlantic City. Why is it good enough in New Jersey and not Nevada?"
In an email, the Culinary mentioned four areas being discussed in the contract talks — an economic package, resort industry growth, workload and safety. A requirement for daily room cleaning is part of the workload negotiations.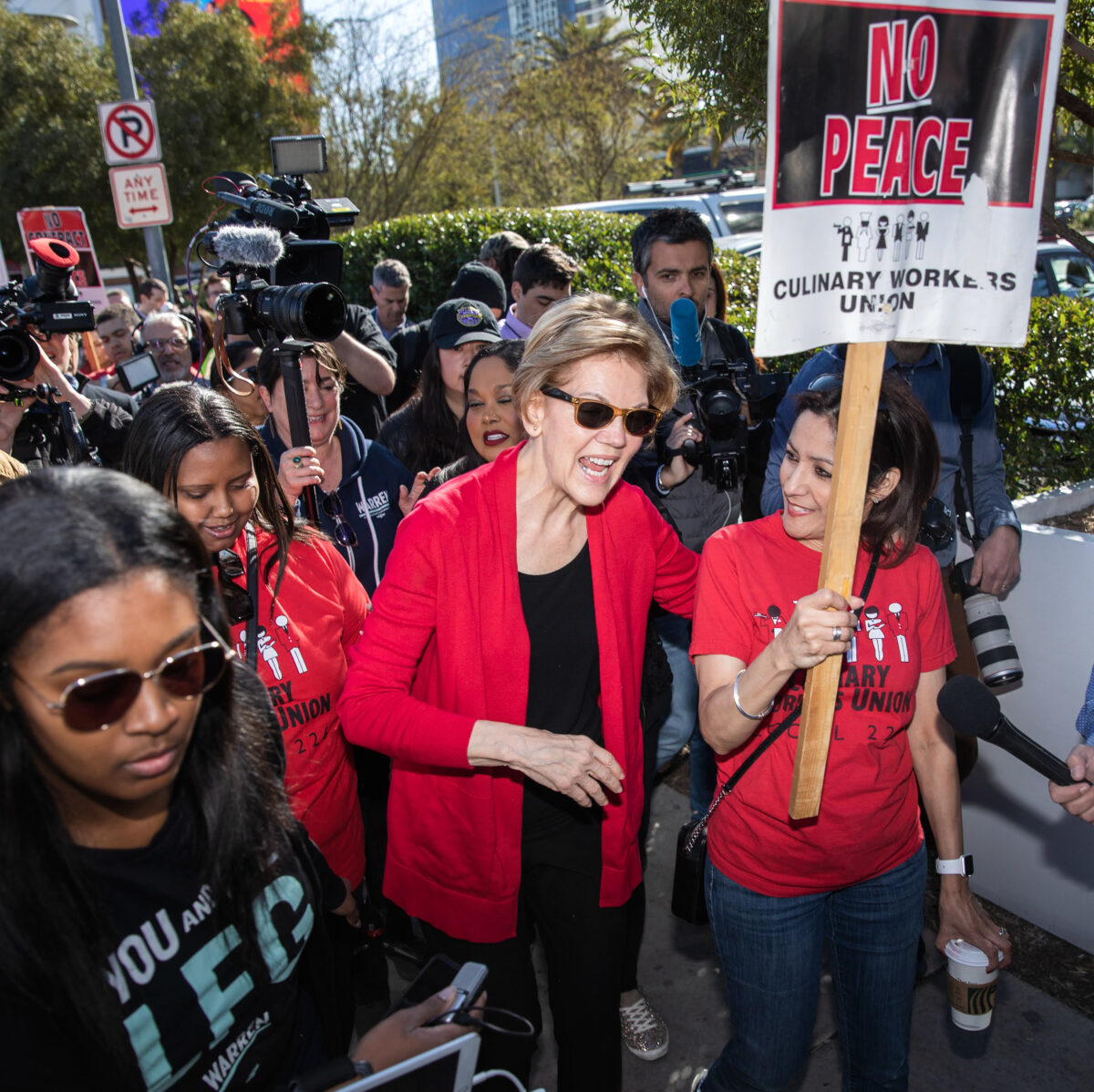 Salary increases expected
The investment community began speculating in May on what effect new labor agreements would have on the quarterly and annual profits for Strip and downtown resorts once increased wages and benefits are factored into the equation.
Santarelli said history has shown that new union contracts often have "a significant step-up" in wages during the first year of a new agreement with moderating salary increases in the subsequent years.
As with previous contract negotiations, he suggested "there is likely to be some theater in July from the unions," such as informational picketing in front of Strip properties.
Santarelli commented that salary increases often draw the bulk of the focus, especially from the investment community. However, negotiations are likely to be complex with other details, such as "operator flexibility with respect to labor, and the use of technology."
J.P. Morgan gaming analyst Joe Greff wrote in a research note the financial effect from increased wages would most likely be felt in the first 12 months of any new contracts.
"For MGM and Caesars, about 25 percent of [their] Las Vegas Strip operating expenses relates to labor," Greff wrote. "Of this, approximately 60 percent is related to union labor."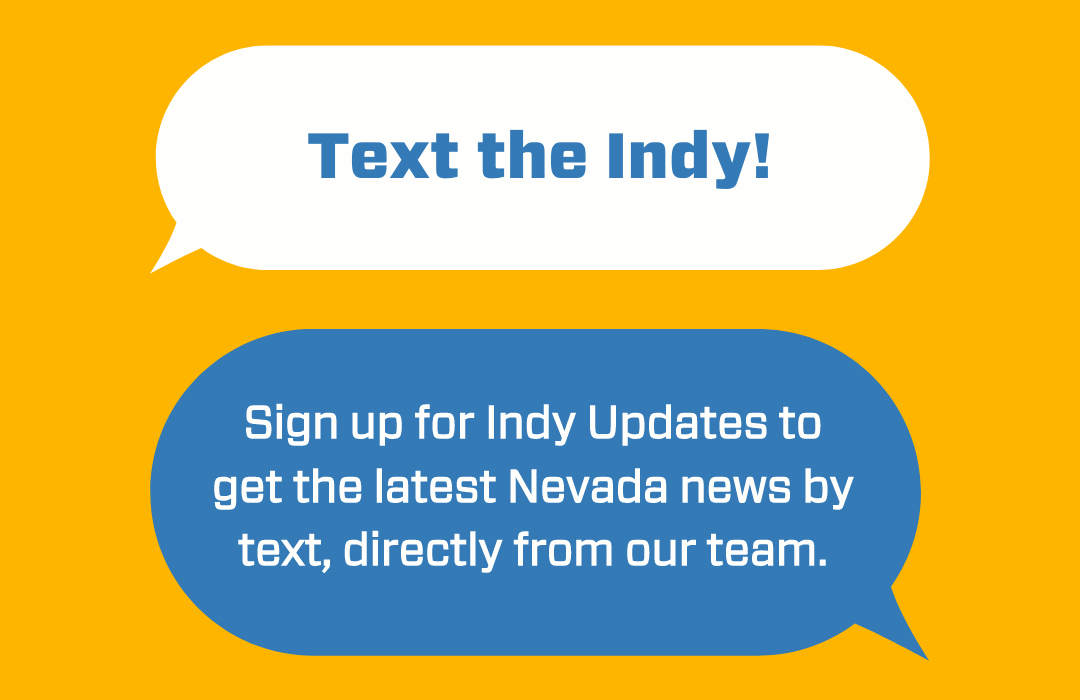 Featured Videos