Nonprofit opens no-cost market inside Vegas middle school to combat food insecurity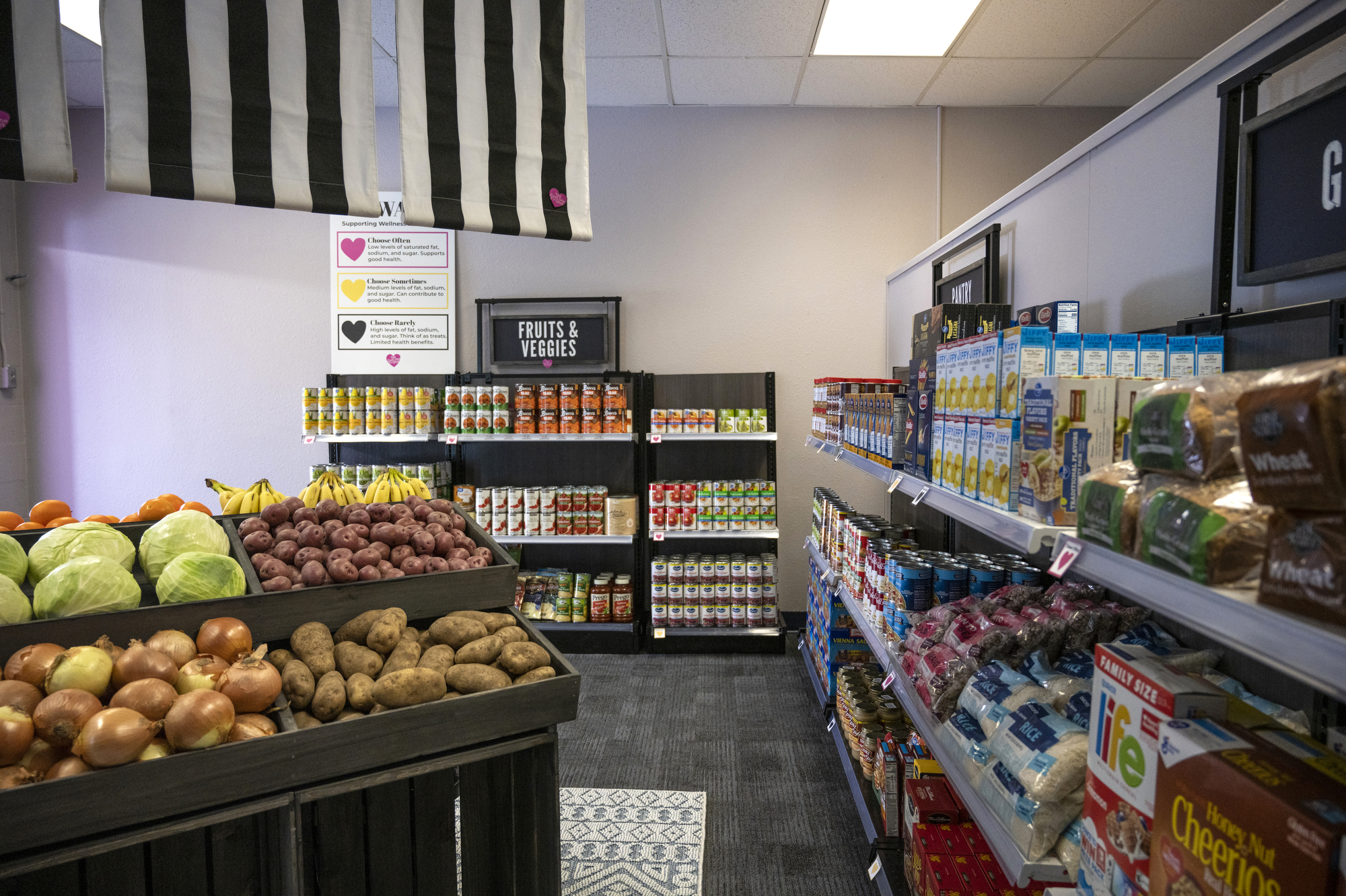 Amid rising costs of living and increasing food prices, a nonprofit has opened a community market at a Las Vegas middle school, hoping to provide relief and support to students and their families.
The Community Market at Garside was created through a partnership between the Clark County School District (CCSD) and The Just One Project. The nonprofit is Southern Nevada's largest mobile food pantry and distributes groceries to more than 20,000 food-insecure residents monthly.
"We are here today because we wanted to create a space for families to be able to come and access groceries just like you would at your local grocery store," said The Just One Project CEO Brooke Neubauer during the market's Jan. 6 grand opening. "Most importantly, we wanted a space where kids could come in and feel pride that they were there."
The space inside a repurposed classroom at Garside Junior High goes beyond a typical food pantry. It resembles a brightly decorated mini store stocked with pantry staples such as canned foods, cereals and pastas, fresh fruits and vegetables and refrigerated goods such as milk, butter and eggs.
Just behind the food is a separate area stocked with household items, including hygiene products, school supplies and clothing. All of the goods come at no cost to Garside students and families.
There's also a room in the back where families can meet with a case manager who can connect them with other resources such as homelessness prevention assistance. It's open Monday through Friday during school hours, by appointment, for only Garside students and families.
"They're not going to feel embarrassed or feel ashamed," Neubauer said. "They're going to leave here feeling good about themselves and what they've accomplished here, and they're going to have somebody that's holding their hand, and that's really invested in them to meet their goals, whatever those goals are."
The market comes as inflation has driven up prices for goods and services, including food, amid already rising costs of living in the Silver State. Throughout the pandemic, participants of the Supplemental Nutrition Assistance Program (SNAP) have received a second monthly payment, but the state Department of Health and Human Services' Division of Welfare and Supportive Services said the additional payment will be ending mid-March. The office estimates 450,000 Nevadans will be affected.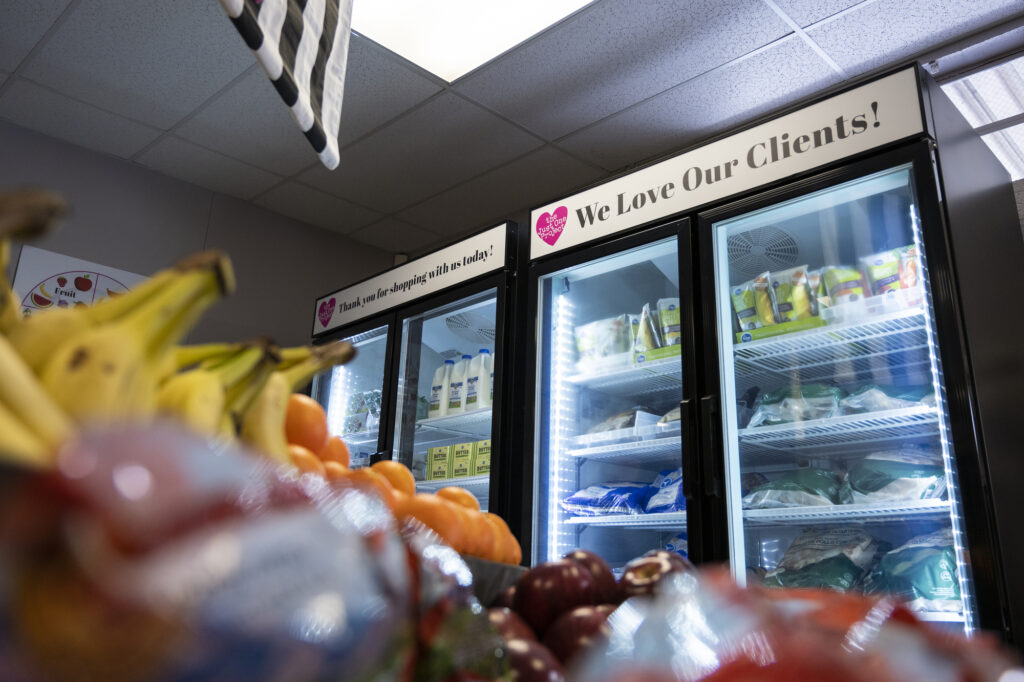 Such factors have strained some families at Garside.
Garside is considered a Title I school, which means at least 40 percent of the students it serves come from low-income families. Last school year, all 1,100 Garside students qualified for free or reduced-priced lunch benefits for students from families living in poverty, according to data from the Nevada Department of Education. Almost 20 percent of residents within the school's ZIP code, 89107, live below the poverty line, according to 2021 data from the U.S. Census Bureau.
Shortly after the ribbon cutting, two Spanish-speaking families stopped by the market. Community Connect Manager Nellie Vega handed them plastic bags and shopping baskets while she explained how the service worked. On a normal day, Vega said families visiting the market would be connected with a case manager on-site before they shopped.
"Food insecurity is just like the start of the needs, and if someone's struggling with getting food on the table, nine times out of 10 they're struggling with other things as well," Vega said. "We perform a quick assessment … so that we get a better idea of the things that we can assist them with, whether it be school supplies, finding a job, applying for SNAP benefits, insurance, things like that."
Opening the nonprofit's first market at a school was a dream come true for Neubauer. Before, the organization only offered mobile food markets outside of school campuses since it formed a partnership with the Clark County School District in 2016. Having a permanent space open during school hours will allow the organization to offer case management services in addition to food and improve relationships in the Garside community.
"Families feel really comfortable coming to a CCSD school location, because it's something that they're familiar with," she said. "It's a brand that they know and trust, and so for us to be able to have roots here, in somewhere they can always count on to be, is really important."
Neubauer hopes the market won't be The Just One Project's only one at a school site.
"Our plans in the future are to convince more community partners to fund more places like this so that we can be in more schools across CCSD," she said.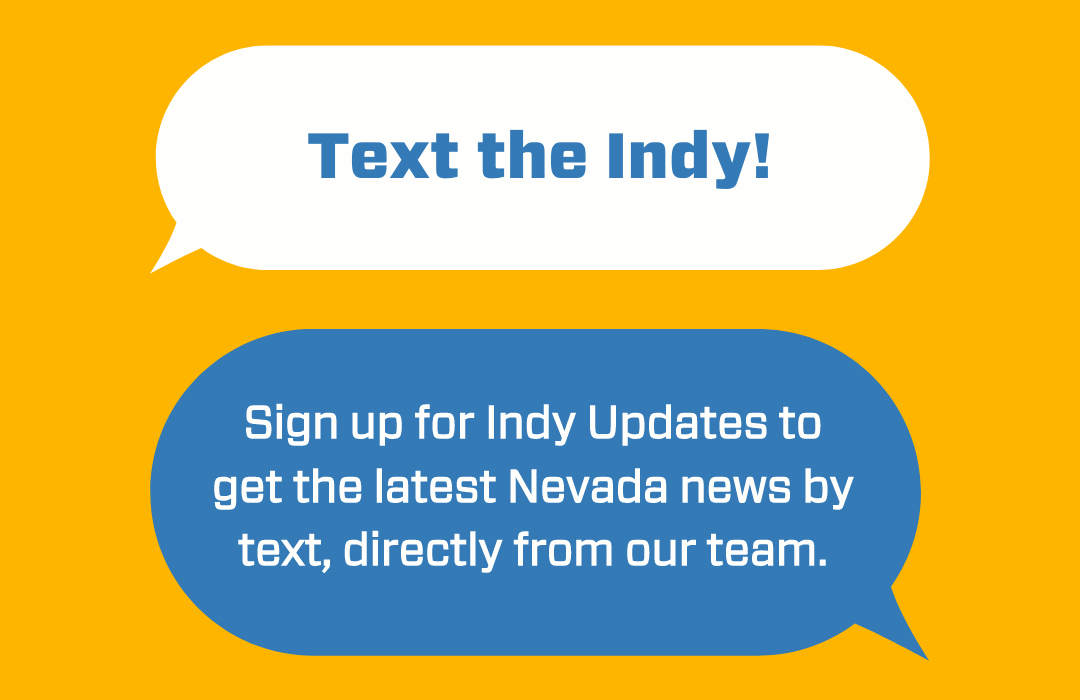 Featured Videos