On second thought, maybe Barlow belongs at City Hall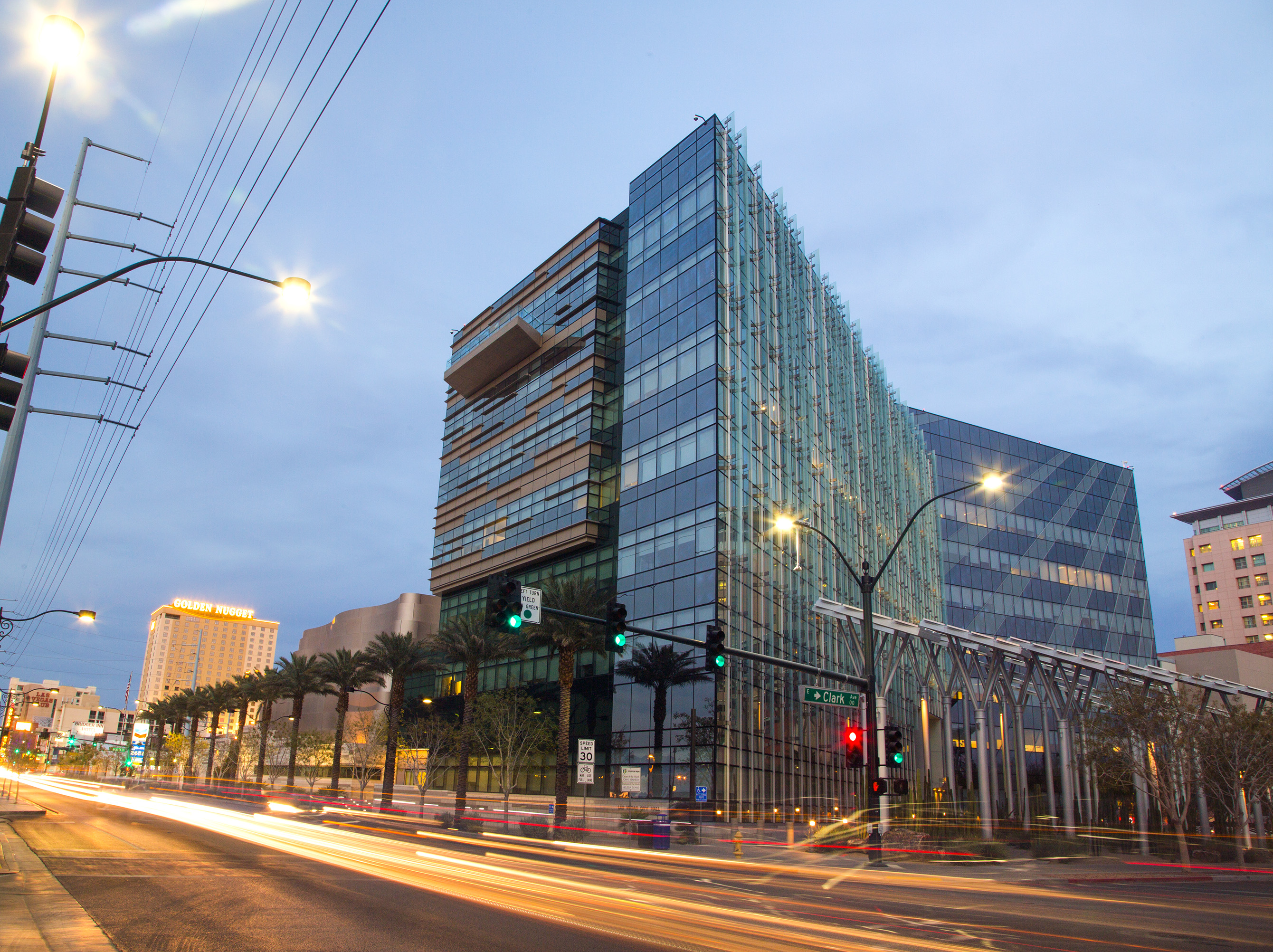 To start, a confession: I think I've been taking the dustups, blowups and outright screw-ups at Las Vegas City Hall too seriously.
Way too seriously.
I became convinced after learning of the latest eyebrow-raiser from the big glass house downtown that scandalized former Ward 5 City Councilman Ricki Barlow has returned from his short vacation at government expense to lobby his former fellow colleagues. How time flies. It seems like only yesterday that he was resigning in disgrace after getting caught by the FBI after converting $17,000 from his 2015 re-election campaign account for personal use and collecting another $49,000 in vendor kickbacks.
As part of a well-played plea deal, US District Judge Andrew Gordon on July 18 issued Barlow a one-year sentence that called for just one month of jail time followed by three months in a halfway house and eight more in home confinement with a $66,000 fine.
Always a natty dresser, Barlow looked great in a pinstripe suit during his decade on the council. Presumably he was just as stylish in whatever outfit he wore during his proverbial spa treatment at the federal detention facility in Pahrump.
Barlow's offense wasn't exactly Watergate, but his decision to grab kickbacks from a vendor – one associated with an FBI undercover agent – was a sign law enforcement suspected a deeper pattern of corruption at work. Don't be surprised to learn some day that similar deals were waved in front of other elected officials or that Barlow was suspected of making bigger scores.
After completing his obligations to the government, Barlow didn't seek a fresh start in a new town. On Aug. 14, presumably online because he wasn't available in person, Barlow registered LV Access LLC with the secretary of state's office. In January, he registered as a city lobbyist and found clients waiting to hire him.
In retrospect, Barlow probably felt comfortable skimming from his campaign fund. He easily won re-election in 2015 with 65.8 percent in a race that drew just 4,527 voters.
It's not like Barlow was alone in causing concern for council-watchers.
As a member of the state Assembly in 2014, current City Councilwoman Michele Fiore was exposed for having more than $1 million in personal and business liens from the IRS. More recently, the Las Vegas Review-Journal barbed Fiore for using campaign funds to augment approved international travel as a representative of the Las Vegas Convention and Visitors Authority. No matter, she remains a rising star on the council and a favorite of politically active Laborers Local 872.
Did I mention she also tried to give the city manager a shove into the private sector?
Whether Fiore's controversies add up to something worth monitoring all depends on whether you take your city government very seriously. But I've begun to believe you don't.
Although Ward 2 City Councilman Steve Seroka resigned from office shortly after a column in The Nevada Independent raised the specter of his role in a human resources complaint, his replacement is sure to play a pivotal role in the future of a controversial multimillion-dollar condominium development that has generated costly litigation for the city. That might also be worth watching if folks can tear themselves away from their "Game of Thrones" and "Big Bang Theory" after-parties.
Mayor Carolyn Goodman has proven one of the great Las Vegas cheerleaders and easily won a third term in continuation of the family City Hall dynasty. She's set an example for courage in her fight against breast cancer.
But her judgment when it comes to accepting campaign contributions has courted controversy. Chief among her problematic political donors:  Japanese Ponzi-scheme king Edwin Yoshihiro Fujinaga, whose Las Vegas-based MRI International Inc., bilked $1.5 billion from foreign investors. When Fujinaga donated $50,000 to Goodman's campaign prior to his 2015 indictment, she declined to return it.
Who knows, maybe that just makes her a savvy businesswoman.
The city really does do serious business. Its budget for the fiscal year ending June 30 was approximately $1.5 billion. It's a good thing it employs many capable people in key positions, ones who don't forget whose money they're spending and manage to refrain from slurping up kickbacks.
In other news, the city's general election is set for June 11.
Although I sound like one of those hand-wringing rubes, this is the point in the column where I remind the reader that citizens who aren't bothered by shoddy ethics and strange goings-on enough to cast a simple ballot probably deserve the government they get.
John L. Smith is an author and longtime columnist. He was born in Henderson and his family's Nevada roots go back to 1881. His stories have appeared in Time, Readers Digest, The Daily Beast, Reuters, Ruralite and Desert Companion, among others. He also offers weekly commentary on Nevada Public Radio station KNPR. His newest book—a biography of iconic Nevada civil rights and political leader, Joe Neal—"Westside Slugger: Joe Neal's Lifelong Fight for Social Justice" is published by University of Nevada Press and is available at Amazon.com. Contact him at [email protected]. On Twitter: @jlnevadasmith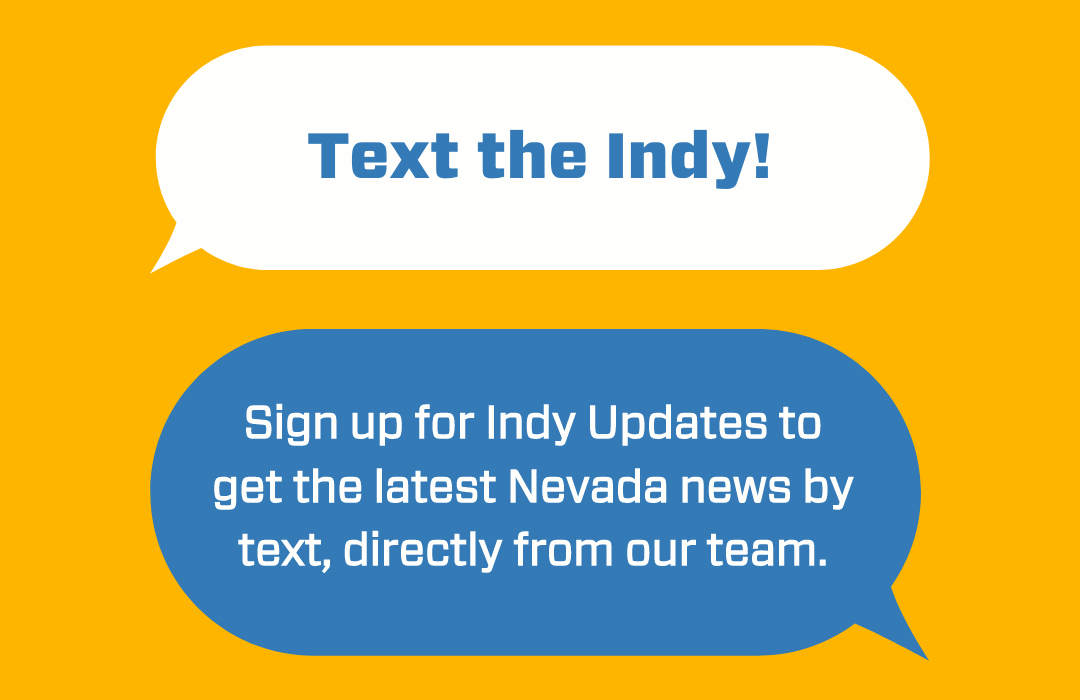 Featured Videos
Comment Policy (updated 4/20/2021): Please keep your comments civil. We reserve the right to delete comments or ban users who engage in personal attacks, use an excess of profanity, make verifiably false statements or are otherwise nasty. Comments that contain links must be approved by admin.