On the Record: The policy positions of Democratic treasurer candidate Zach Conine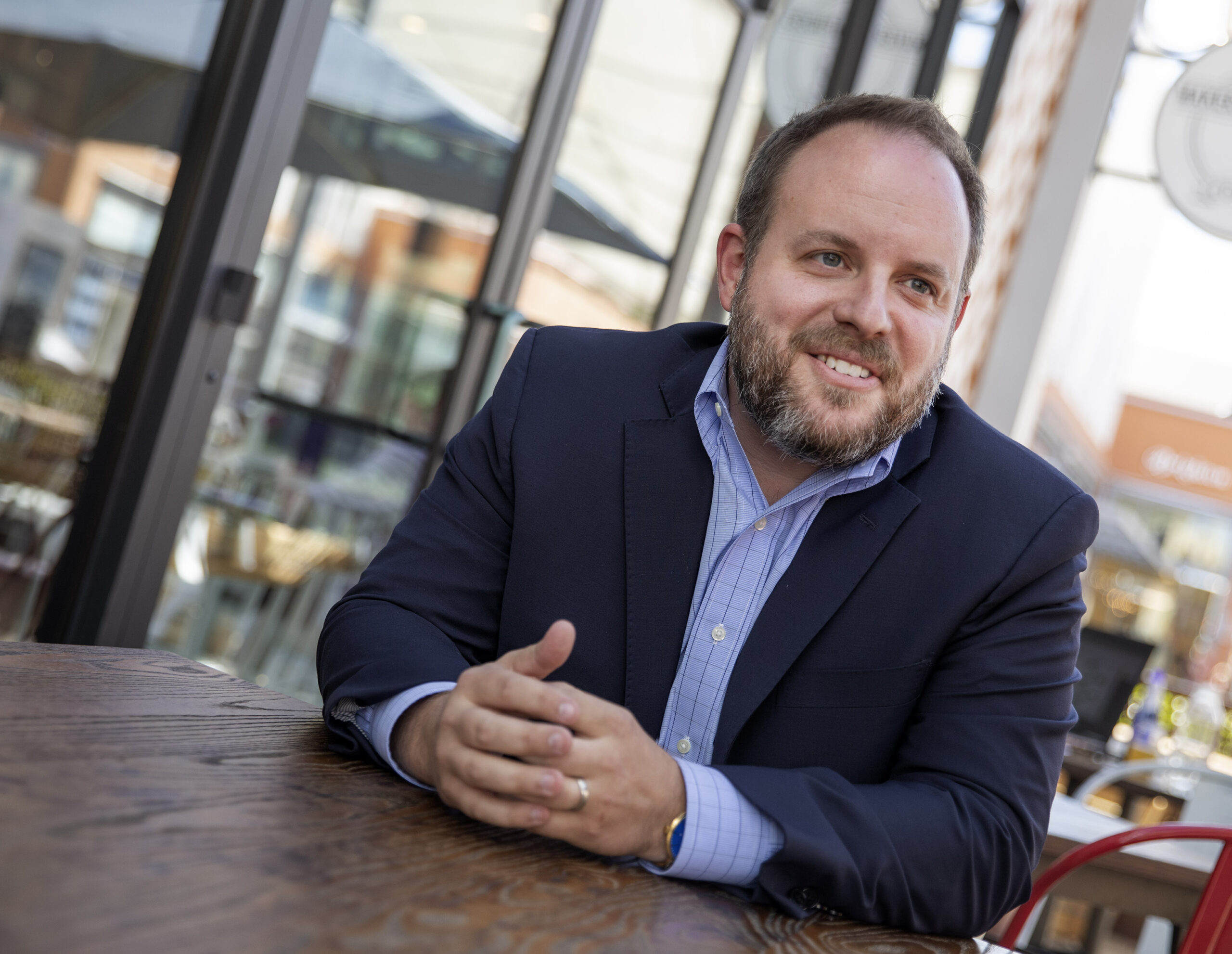 It happens like clockwork.

Candidates announce their bids for office. Then the attack ads follow in short order, unabashedly targeting their voting records and more.

We're here to help. The Nevada Independent already produces fact-checks for political advertisements and off-the-cuff remarks, but we also want to get ahead of the campaign game.

When politicians announce their candidacy for public office, we'll roll out "On the Record" — our look at their voting history and stances on a broad array of subjects.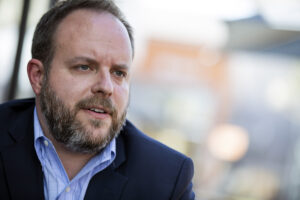 Now up: Zach Conine, Democratic candidate for state treasurer. Conine, a business consultant with a background in the gaming industry, is facing off against Republican candidate and former Las Vegas City Councilman Bob Beers in the 2018 election. The current treasurer, Dan Schwartz, lost a Republican gubernatorial primary and isn't running for re-election.
Marijuana banking
As part of the "search for relevancy" for the position of treasurer, Conine said he wanted to focus on an issue that isn't historically connected to the office — marijuana.
His idea deals with an issue that's dogged Nevada and other states that have legalized the drug for recreational use — a lack of reliable and accessible banking options, forcing the industry to rely on (and pay taxes) solely with cash. Banks have been reluctant to serve dispensaries given marijuana's federal illegality.
While other state governments have considered options such as a state-chartered bank, Conine's proposed solution is unique — a state-backed transferable credit system for marijuana transactions that would be tracked through blockchain technology and usable outside the marijuana industry.
In essence, customers would put cash into state-owned machines that would disburse a secure payment card that could be used at the dispensary. These credits, or "chits" could then be used by the dispensaries for any intrastate commerce needs, with the final holder redeeming the value in cash from the state at a fixed, one-to-one value.
"They could go to a payroll company who could then make payroll," he said. "They can go to their landlord. They can go to pay their electric bill. They can go for all these sort of uses that are totally reasonable and normal, but for whatever reason, because of the structure we've got, they can't do electronically now."
Conine stressed that the idea is still in the works, and he is working with former Treasurer Kate Marshall and a group of business and legal experts to determine any legal or functional issues with the proposal. He said he would likely need to work with a legislator to sponsor the bill during the 2019 session, but wanted a solution that was "quick, modular and can be up and running as soon as possible."
Treasurer's budget office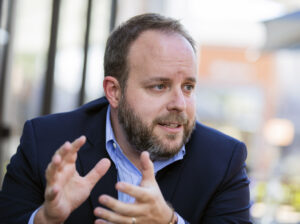 Taking a cue from the respected, nonpartisan Congressional Budget Office, Conine said he would want to establish a similar "scoring" agency or function in the treasurer's office that would analyze and make cost estimates for proposed legislation brought up during the 120-day legislative session.
Conine said the idea was still in the works, and needed to suss out additional details such as how legislators could request the "scoring" of bills and how the idea would work in the truncated timeframe of a legislative session. But he said the need for longer-term financial planning was clear, and he didn't believe the elected nature of the treasurer's office would affect the validity of any financial analysis produced by the office.
"It's very hard to be political and also be an investor, like being an ideologue and an investor, they just don't work with each other, and I think that that, if institutionalized, it'll work in the exact same way that we don't make a ton of political decisions about bonding," he said. "It's not a political decision. It's a factual decision."
Treasurer's duties
Most Nevadans probably don't know what exactly the state treasurer does. If you're one of them, here's a quick primer: It's one of six independently elected statewide offices (commonly referred to as "constitutional" offices), which is charged with the ability to make payments and issue bonds on behalf of the state. The treasurer also administers programs such as the College Savings Trust Fund or the Governor Guinn Millennium Scholarship program for college tuition, and manages unclaimed property records.
Although there's been some movement toward eliminating the position — most notably in the form of a proposed constitutional amendment in the 2017 Legislature to remove it and the state controller's office from the Constitution — Conine said he believed that voters should have a say in who the state picks to manage its money.
"When you're making an investment decision, when you're picking someone to manage your money, the character of that person and the experience of that person matters, and I think it's valuable for the voters to get to know that person," he said. "We're obviously dealing in a lower awareness piece of the ballot, but I think it's important."
Conine said he's spoken with Treasurer Dan Schwartz and said he believed he had done a "relatively good job" in managing the state's investment portfolio but that there was "always room for improvement." More specifically, he said the administration of programs such as college savings funds could use a "fresh set of eyes," including a stronger emphasis on community-oriented navigators to increase enrollment and a possible move away from advertising-heavy strategies.
"I don't believe, from the outside, from the cheap seats that Sage or any other sort of creature moves the needle on getting people to sign up," he said. "I think what moves the needle on getting people to sign up is someone they trust explaining the program to them, walking them through the program, telling them what it could mean to their families."
Conine said he didn't have a real opinion on a proposal by lieutenant governor candidate Marshall to establish a state-backed retirement savings program for private employers, or Marshall's recommendation that the lieutenant governor chair the board overseeing the program.
Question 3
Conine said he voted for the Energy Choice Initiative — a constitutional amendment requiring the state move to an open and competitive retail electric market by 2023 — in 2016, but had concerns about the initiative during this election cycle over what payments may need to be made to NV Energy and any potential impact to the state for any stranded costs payable to the incumbent utility if its required to divest its holdings.
"Where does that money come from and who ends up paying that bill and what does it end up doing to the treasurer's office from a bonding capacity standpoint?" he said.
Disclosure: NV Energy and Zach Conine have donated to The Nevada Independent. You can view a full list of our donors here.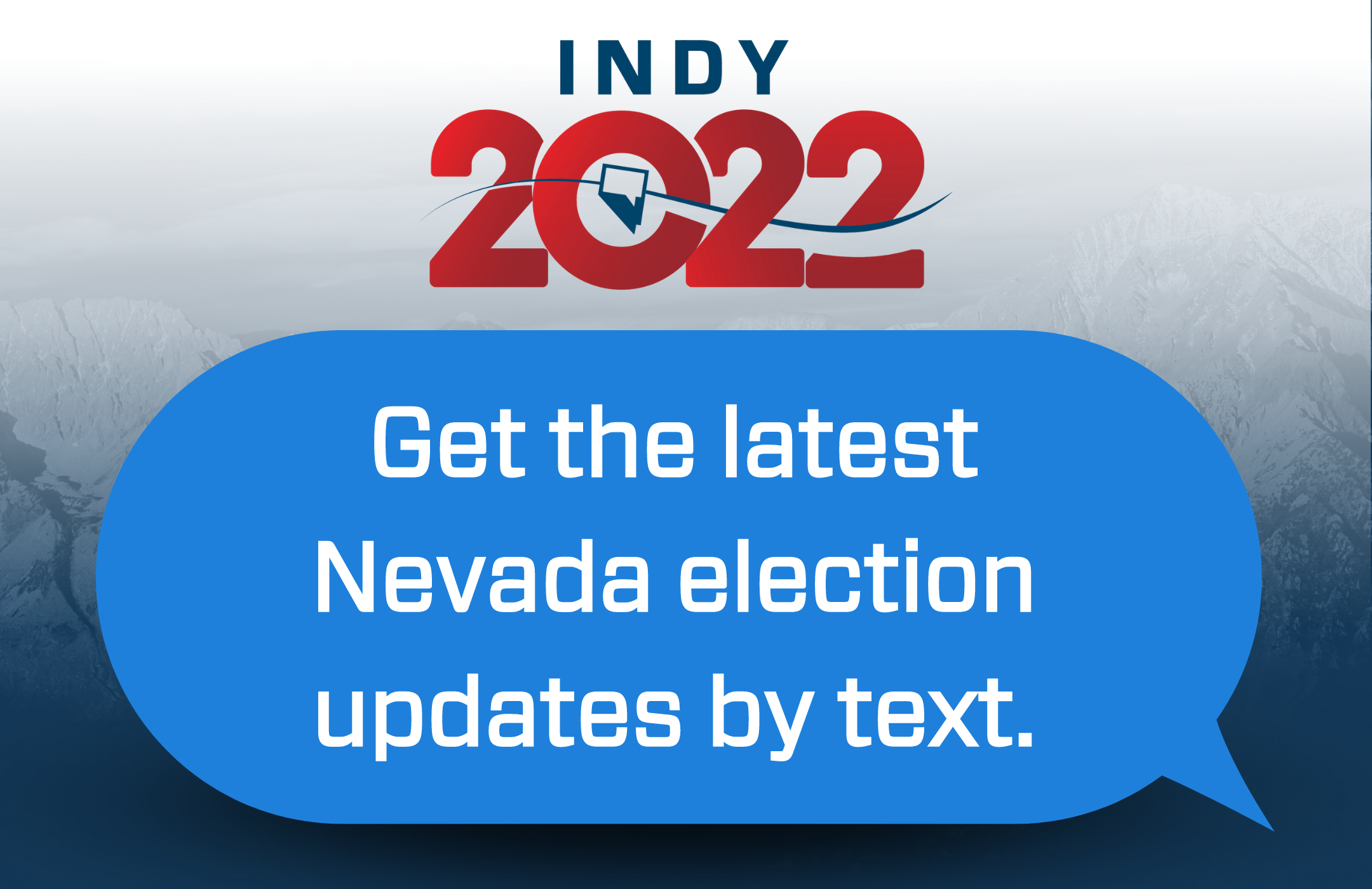 Featured Videos
Comment Policy (updated 4/20/2021): Please keep your comments civil. We reserve the right to delete comments or ban users who engage in personal attacks, use an excess of profanity, make verifiably false statements or are otherwise nasty. Comments that contain links must be approved by admin.