Panel questions whether state has staff, authority to adequately regulate marijuana industry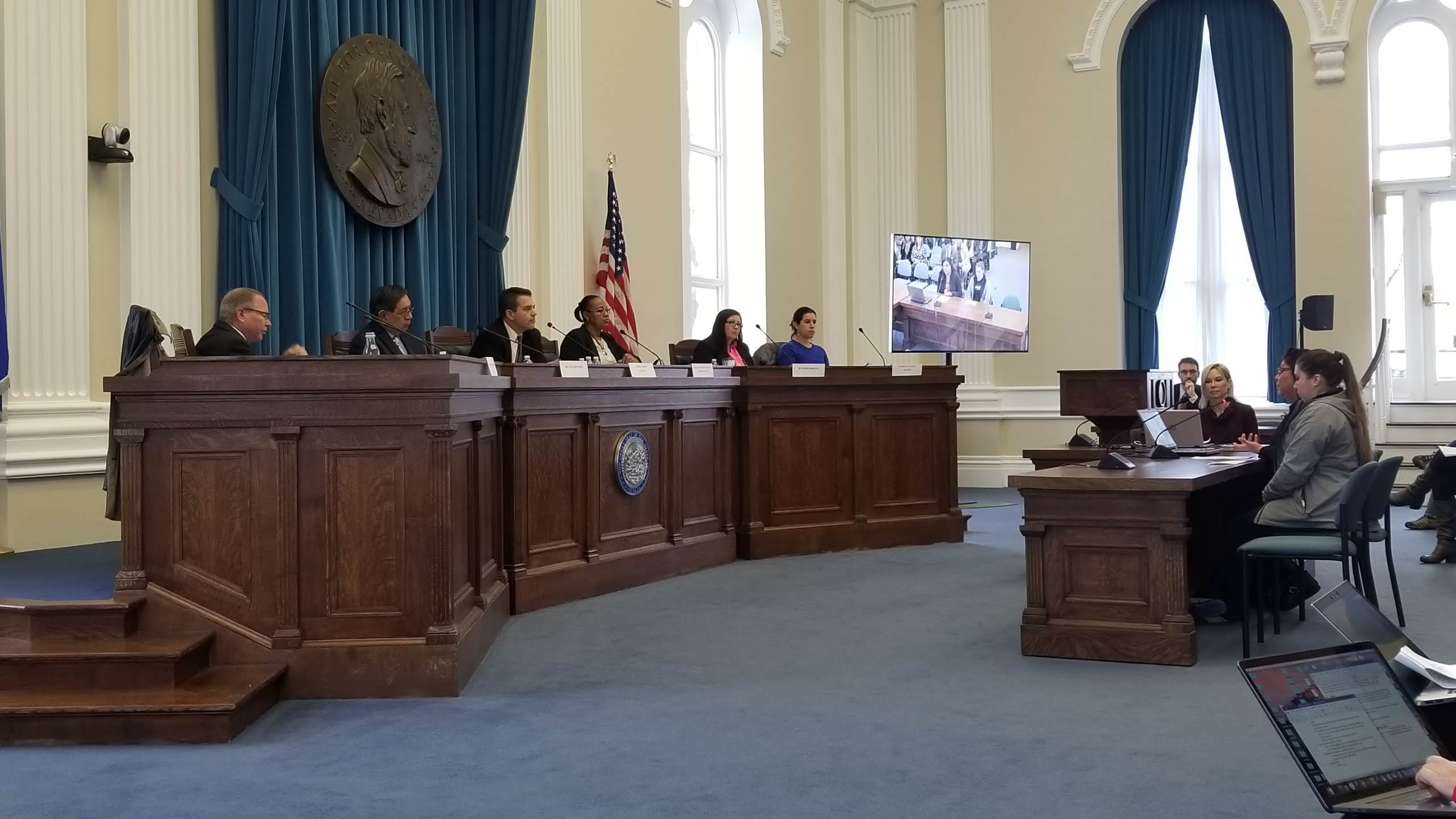 The chair of a committee that is helping design a new oversight structure for Nevada's marijuana industry questioned on Friday whether the state's current regulatory body is large enough and powerful enough to manage the complicated task at hand.
J. Brin Gibson, who is Gov. Steve Sisolak's general counsel and chairs the advisory panel developing the Cannabis Compliance Board, said the ratio of Nevada Department of Taxation investigators and auditors to marijuana licensees seemed low compared with the structure in place to regulate gambling in Nevada. While there are about four times as many gaming licenses as marijuana business licenses, the Gaming Control Board has about 10 times as many staff members as the marijuana division of the tax department.
"When I look at the numbers of your employees and I look at the number of your licensees, when you compare that to the gaming space," he said during the advisory panel's first meeting, "I'll just admit it — I'm skeptical that you're able to do the kind of investigation and enforcement actions that this kind of privileged license requires."
Citing concerns about transparency in Nevada's current marijuana regulation system, Sisolak signed an executive order last month tasking the board with preparing a bill for lawmakers that would create a Cannabis Compliance Board. With a mid-March deadline for finalizing the bill concept, panelists are culling ideas from the Nevada casino regulation regime that's considered the international gold standard.
In a meeting that lasted nearly six hours, they heard detailed presentations from the Gaming Control Board and gambling industry experts. UNLV Professor Greg Gemignani shared a historical retrospective detailing how Nevada's gambling industry, plagued with corruption and bloodshed and threatened with a federal crackdown in its early years, cleaned up its act and took on strict regulation starting in the 1950s.
Under the current regime, applicants seeking a casino license must undergo a rigorous background check that can sometimes last months or years and includes a review of five years of bank statements and tax returns, an investigation of social media accounts and personal visits by investigators to places where the applicant has lived to interview people who have worked with the applicant.
Panelists noted parallels between gambling and cannabis, which both had their roots in illegal activity before being corralled into Nevada's mainstream. A major difference is that the Gaming Control Board has matured over six decades, while marijuana's regulatory structure has only been evolving since 2013, when lawmakers voted to authorize medical marijuana dispensaries.  
Taxation officials reported Friday that in the year since recreational sales began, there had been no documented instances of diversion, when legal marijuana from one state ends up in another market illegally. The agency said it had eight instances in which it suspended someone's license for anywhere from five days to five months, but has not yet revoked someone's license or had a hearing in which someone challenged the finding of violation.
That fact surprised Gibson.
"It just strikes me as almost improbable, nearly impossible, that you've yet to have a single hearing on a civil penalty," he said. "That's just absolutely incredible."  
Panelists also discussed what they view as a loophole in the agency's ability to regulate the market. The Nevada Department of Taxation has no staff that is POST [Peace Officer Standards and Training] certified, meaning they have the training and authorization to carry out law enforcement activities.
The department said it only worked with legal licensees and did not have the authority to address criminality in the black market, although Jorge Pupo, deputy executive director of the marijuana enforcement division, said the agency has a good working relationship with police. He cited an example where the department worked with police to shut down a clandestine, illegal marijuana party in a warehouse.
By contrast, the Nevada Gaming Control Board has 91 certified peace officers who do investigations, analyze intelligence and make arrests.
"In order to allow people to collect their rightful dues for their investment in this industry, you've got to control the black market," Gibson said. "And so the fact that there are no POST-certified employees of your agency concerns me greatly."
Member and Clark County Commissioner Chris Giunchigliani said she was concerned that taxation officials didn't track instances when people call the police on a licensee. And panelist and state Sen. Yvanna Cancela said the lack of law enforcement authority leaves gaps when it comes to things such as illegal advertising or delivery services — people can't call regulators and expect them to enforce those laws.
"I agree," Pupo said. "The problem is, we don't have any authority, right? But it is a problem, and we recognize that it is a problem."
Panelists also suggested there needs to be more accountability on marijuana agent cards, which are afforded to people who work at, own or serve on the board of a marijuana business. Regulators need to track whether applicants accrued any disqualifying criminal convictions after they gained the agent card, panelists said.  
Giunchigliani said she was aware of two marijuana industry employees who were fired from one business for theft but immediately hired by another business, with no communication about the disciplinary action.
The taxation department outlined the work it has already done in enforcing marijuana laws and regulations. Violations are categorized from Category I — the most serious, which is grounds for revoking a license — to Category V, which are for violations "that are inconsistent with the orderly regulation of the sale or production of marijuana or marijuana products."
The state has assessed $603,250 in fines and collected $181,500 of that, with some of the fines reduced through settlement agreements.
The agency also said it conducted 234 investigations in the first year of legal recreational marijuana sales, and substantiated 146 of those complaints. There is currently one establishment in danger of license revocation, but that process is on hold as the business works through settlement discussions with the enforcement division.
The panel is expected to meet again next week, although the exact topics have not yet been decided and several state employees have been assigned research tasks ahead of it. Melanie Young, the recently appointed director of the Nevada Department of Taxation, said Gibson directed her to analyze the marijuana division's staffing levels and how they compare to what the Gaming Control Board's levels would be if it had a similar number of licensees.
"I think we're really excited to work with Gov. Sisolak and the team and see where we can make improvements," she said.
Comment Policy (updated 4/20/2021): Please keep your comments civil. We reserve the right to delete comments or ban users who engage in personal attacks, use an excess of profanity, make verifiably false statements or are otherwise nasty. Comments that contain links must be approved by admin.