Partnership between Metro, ICE raises more questions than answers in Trump era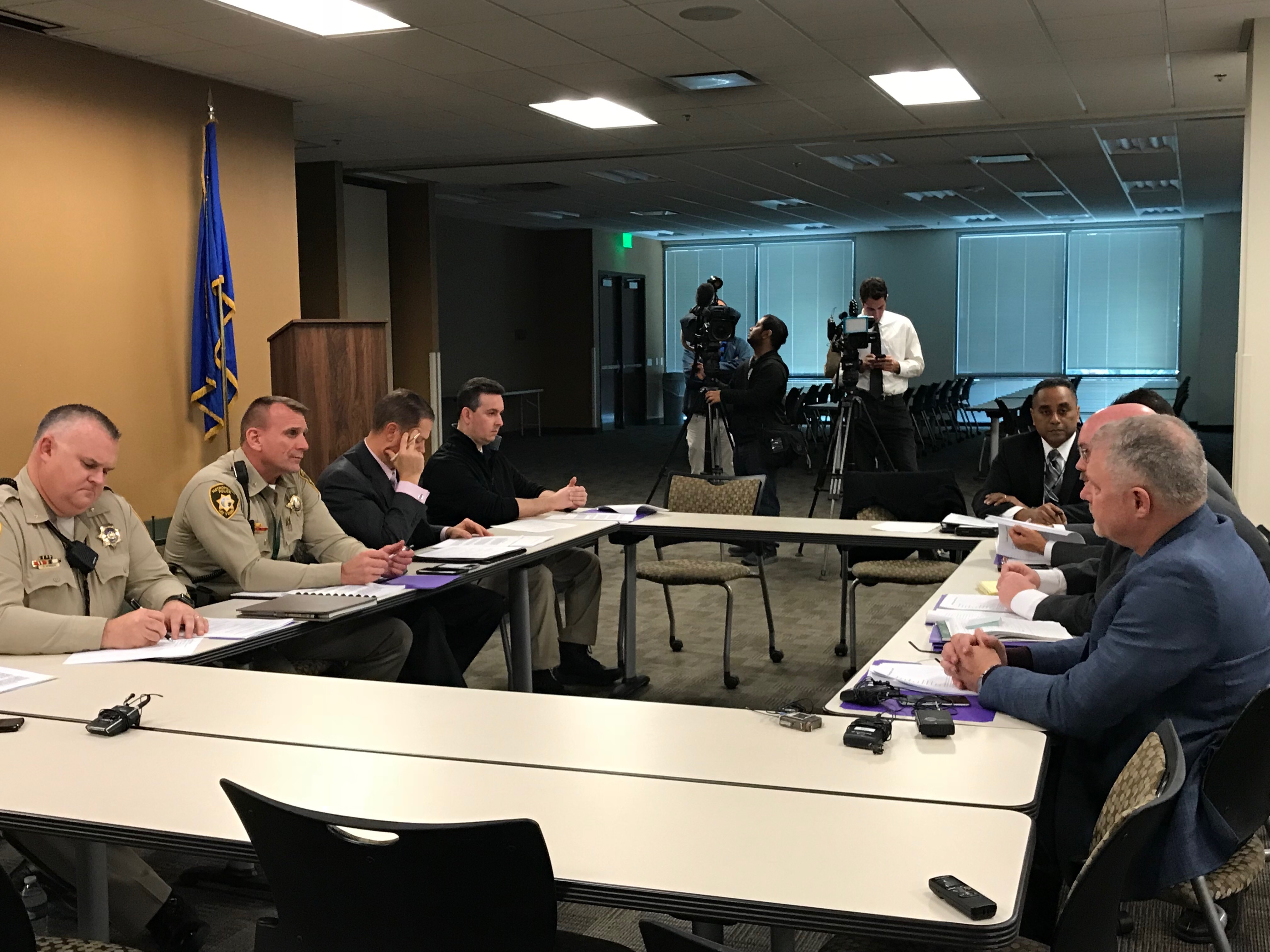 Almost a year after a new president moved into the White House and, days later, broadened the federal government's immigration deportation priorities, Las Vegas police are still grappling with how to balance policing and community trust.
On one hand, police want to ensure people they arrest for serious crimes who are not in the country legally are sent back to the country from which they came. On the other, members of the Las Vegas community want assurances from police that an innocent, undocumented individual won't be accidentally caught up in the same system meant to identify and deport criminals.
The push and pull between those two desires was at the heart of a meeting Tuesday afternoon at the Las Vegas Metro Police headquarters, where department officials and federal immigration authorities fielded questions from more than two dozen activists and others involved with the immigrant community in Las Vegas. The impromptu, town hall-style discussion evolved out of a scheduled steering committee meeting between Metro and U.S. Immigration and Customs Enforcement (ICE) officials to talk about their so-called 287(g) agreement, which allows local police officers to carry out certain federal immigration responsibilities.
Since President Donald Trump took office in January, Metro has continued to make clear that the department is not interested in finding and deporting law-abiding residents of the Las Vegas community. Its cooperation with federal immigration authorities is purely jail-based, meaning the only time when someone's immigration status should be vetted is when a person is booked into the Clark County Detention Center after being arrested for a crime.
But the central question those at the meeting had for Metro was this: How can you ensure that no innocent individuals are accidentally caught up in this program used to deport criminals?
Under the Obama administration, law enforcement officers were instructed that only undocumented criminals were a priority for deportation. Trump's January executive order made all undocumented immigrants a deportation priority.
The fear from the activists is that an innocent individual could be arrested for a crime he or she isn't guilty of and wind up deported. If someone with legal status is arrested and charges are later dismissed against them, ICE doesn't take any action. But if they don't have legal status and charges are dropped, ICE can still move forward with deportation proceedings.
"If they have status in the U.S. — if they're a green card holder or a non-immigrant still within status — if the criminal charges are dismissed, we don't take action on them," said Henry Yates, 287(g) program manager for ICE. "If they're in the country illegally, I don't need a criminal conviction to deport them."
ICE's position puts Metro, which isn't interested in getting innocent individuals deported, in a difficult spot. The department's goal in voluntarily participating in the 287(g) program is to give its officers the authority to turn criminals without legal status over to federal immigration authorities to ensure they don't become repeat offenders.
But the department's responsibility ends with turning the individuals over to ICE. The arrested individual is booked into the Clark County Detention Center and, if they are identified as not having legal status, they are turned over to ICE custody within 48 hours. (Yates said that ICE now picks up seven days a week from the detention center, which means they no longer run into the problem they did in years past where Metro refused to hold people beyond the 48-hour window and would release them onto the streets if ICE didn't come in time.)
That means that Metro can't guarantee that someone who actually ends up being innocent of the crime for which they were initially arrested doesn't wind up deported.
Yet, Deputy Chief Richard Forbus, who will soon take over overseeing Metro's Detention Services Division, said at the meeting that the individuals coming into the Clark County Detention Center are "high-level offenders." Someone with a traffic ticket would never come into contact with the 287(g) system, he said.
Plus, because the 287(g) program is entirely jail-based, no Metro officers out in the field have any immigration enforcement powers, unlike former Maricopa County Sheriff Joe Arpaio's immigration patrols in Arizona. Arpaio was convicted of criminal contempt — and later pardoned by the president — for disobeying a judge's order to stop racially profiling Latinos at traffic stops.
"We're not Arpaio's program," Forbus said. "We never have been."
All the same, those involved with Nevada's immigrant community are still at least somewhat wary of a department that voluntarily chooses to aid federal immigration authorities, despite the department's assurances.
"How can we be sure Metro will follow Las Vegas priorities instead of ICE priorities?" asked Michael Kagan, director of the immigration clinic at UNLV's law school.
One person even raised concerns that not all Metro officers are following Metro priorities. Alicia Contreras, Nevada state director of Mi Familia Vota, said at the meeting that on Dec. 5 a Metro officer asked about her immigration status and for her Social Security Number, something officers aren't supposed to do.
In an interview after the meeting, Contreras said that she and other individuals were attempting to meet with staff members in Sen. Dean Heller's office in Las Vegas when Metro showed up. She said that she and the other individuals complied with the police officers' requests and gave them their driver's licenses, but that the officers asked about their immigration status, if they were DREAMers and for their Social Security Numbers.
"We didn't comply with them because we know our rights, but our concern is if others do not know their rights, and that would happen to the community," Contreras said.
Forbus expressed concern after hearing Contreras's story during the meeting and asked her to leave her information so Metro could look into the incident. Still, Contreras said that she wasn't satisfied by the response at the meeting and expressed concern that the department isn't doing enough to ensure officers aren't asking about immigration status in the field.
"I think Metro does, majority of the time, do a relatively good job," Contreras said. "However, it is very alarming when police officers enter a scenario when they are escalated and not there to de-escalate a situation."
Those at the meeting also expressed concerns that Metro is working to bring seven more part-time 287(g) officers online, in addition to the four full-time officers that currently work the program to the tune of about $500,000 a year cost to the department in salary and benefits.
Department officials explained that the program used to have 11 officers but slowly lost some of them through attrition. The seven part-time officers would ensure 24/7 coverage, which isn't always possible now with four officers.
Despite the ongoing concerns about the 287(g) program, Metro officials repeatedly emphasized at the meeting their desire to have a positive relationship with the immigrant community, highlighting Metro's Hispanic Citizens Academy, which aims to teach Spanish-speaking Las Vegas about crime and police operations. And, above all, Forbus told those at the meeting that Metro is "out there to serve the community" and that people do not have anything to fear about reporting a crime to Metro.
"Do not be afraid to call," Forbus said. "Do not be afraid to call us out there to help you."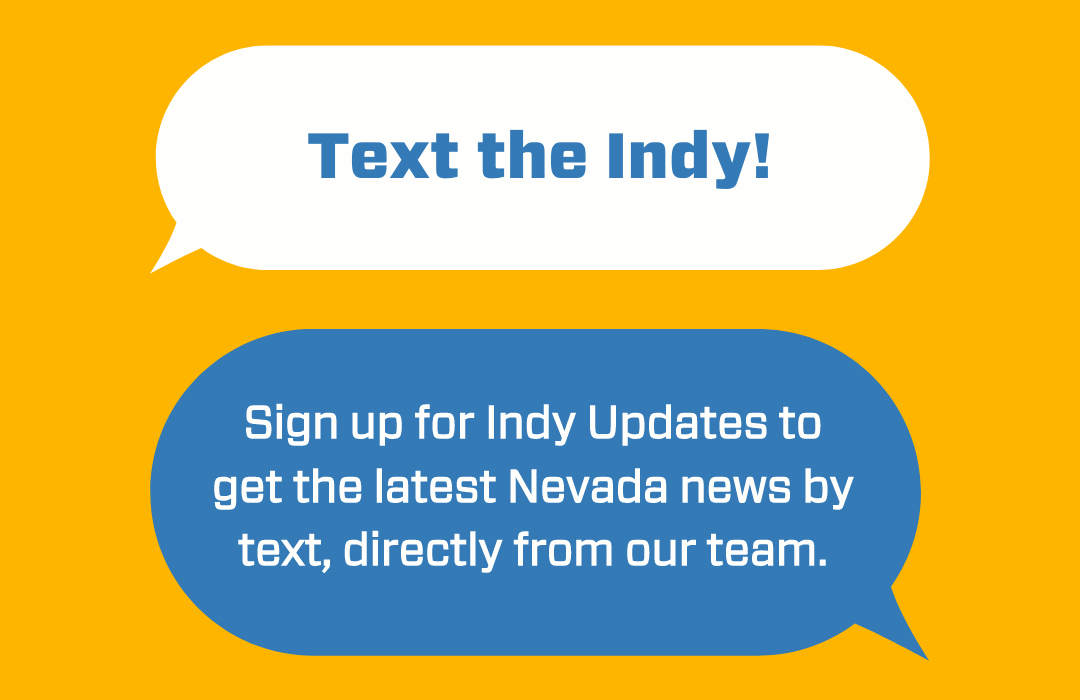 Featured Videos
Comment Policy (updated 4/20/2021): Please keep your comments civil. We reserve the right to delete comments or ban users who engage in personal attacks, use an excess of profanity, make verifiably false statements or are otherwise nasty. Comments that contain links must be approved by admin.