Patient Protection Commission to forward telehealth, all-payer claims database proposals to 2021 Legislature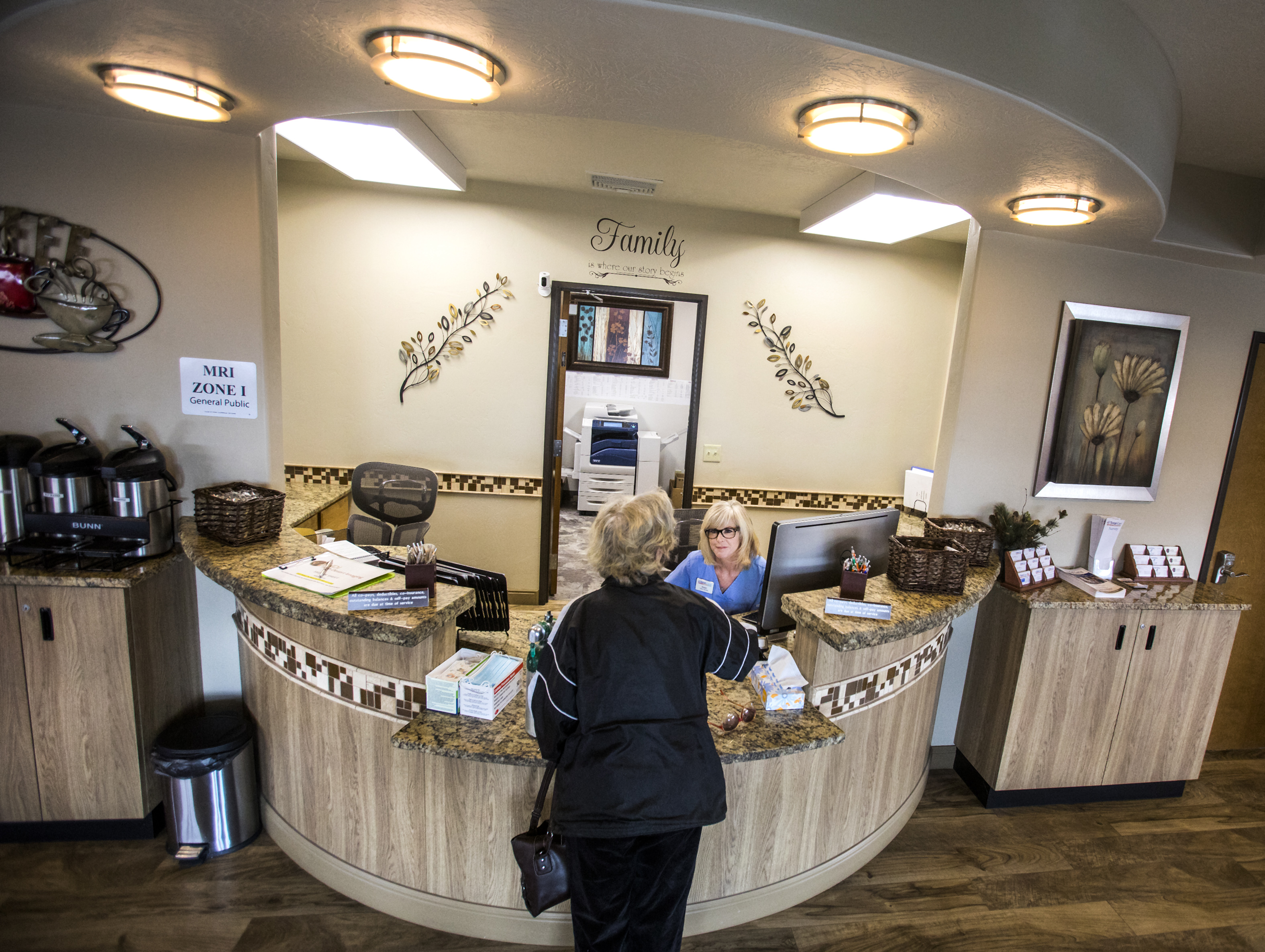 The Patient Protection Commission plans to submit two bill draft requests to the 2021 Legislature that would expand access to telehealth services in Nevada and establish a state medical claims database.
The two measures, however, are relatively narrow in scope compared to the broad mandate Gov. Steve Sisolak gave the body last year to conduct a top-to-bottom review of the state's health care system and propose changes to it. The commission voted to forward the two proposals onto the Legislative Counsel Bureau to be drafted into legislation during a five and a half hour meeting on Monday marked at times by tense exchanges between commission members representing various parts of the health care industry.
Though the commission is allowed to submit three bill draft requests for the upcoming legislative session, commission members ultimately ran out of time to debate a third piece of legislation on a different topic before a Tuesday deadline to send the proposals to legislative drafters. Additionally, the commission did not agendize discussion of a third bill on their Monday agenda, preventing the body from advancing a last-minute proposal on a new topic area.
The more controversial of the two proposals from the commission, centered around health care cost transparency, was significantly scaled back during the Monday meeting to establish an all-payer claims database, a state database that includes aggregated medical, pharmacy and dental claims from all insurance companies in an effort to better understand what's driving the costs of health care in the state, in addition to some other transparency provisions.
Commission members voted to remove significant portions of the legislation that would have imposed additional price transparency mandates on hospitals, codifying a federal hospital price transparency rule into state law, mandating reporting of net profits of both hospitals and their parent companies and requiring the Department of Health and Human Services to compile annual reports on price, profit, consolidation and access for all health care service categories.
Some members of the commission, for instance, objected to voting to codify the federal hospital price transparency rule into state law when they weren't even sure what kind of an impact doing so would have on the state.
"I feel like everyone has a million questions on this," commission member Jessica Flood, regional behavioral health coordinator with Nevada Rural Hospital Partners, said. "We don't even know what we're voting on, but we don't want to vote against hospital transparency, right? I mean, it's just, like, what are we doing here?"
Bobbette Bond, public policy director for the Culinary Health Fund, defended the proposal on the grounds that it had already been approved by federal officials.
"It's not like they went out and built a crazy spaceship," Bond said. "It's, again, transparency. It's reporting data. We're acting like we're creating some crazy world. It's data. It's existing data."
The rule is, however, still working its way through the federal court system following a challenge by the American Hospital Association.
The commission also gutted transparency provisions from the bill that would have required pre-transaction reporting to the state of Nevada about any mergers or acquisitions, asked health care facilities to report how federal COVID-19 emergency relief funds are being used, and imposed administrative penalties on any entity that fails to submit required reports to the state.
Several commission members said that while they supported some of the items individually, they would prefer for them to live in a separate bill draft request. Though commissioners couldn't consider a third bill draft request on a new topic, they could have requested a bill on either of the two topics on the agenda, either telehealth or pricing transparency; that did not, however, happen.
Sara Cholhagian, the commission's executive director, chafed at several members of the commission for supporting an outline of the price transparency proposal at a previous meeting and then expressing reservations about the legislation at the Monday meeting. She said that none of the members of the commission voiced their concerns about the legislation prior to the meeting.
"I would be remiss if I didn't pause for a moment and remind this body that over the last several meetings that we have had talked about this language, there was no opposition," Cholhagian said. "You all agreed to move into the concept of this outline. You all agreed to move forward with a lot of these details, and I'm actually just hearing now for the very first time that you do have concerns and you do have some opposition to this."
But some of the members of the commission pushed back, saying that they reserved the right to change their minds during the course of the commission's conversations and as they see the policies they've been discussing laid out on paper.
"I feel pretty railroaded. The whole time, I've been like, 'Oh yeah, that kind of sounds all right, I guess we'll put it in here,' and now it's in and then it's like, 'Oh, you said that you were okay with this and now you're not,'" Flood said. "I guess I just wish that there was a little more flexibility in this."
In addition to the creation of an all-payer claims database, the proposal forwarded to legislative drafters will also require an inventory of currently reported health data in Nevada that can be used to analyze trends in costs, prices, consolidation and access to patient care and an annual report summarizing health care quality in Nevada for presentation to the governor, Legislature and commission. It will give the commission and the Department of Health and Human Services the authority to request ad hoc reports for information on those trends.
The measure also will require analysis of the average patient expenditure on health insurance premiums and cost-sharing, including the average patient deductible, coinsurance and copayment amounts, and of pharmaceutical claims, including the aggregate dollar amount for all rebates that insurance companies and pharmacy benefit managers, the middle-men in the drug pricing process, receive from drug companies.
The second proposal aims to codify into state law some of the federal telehealth flexibilities that have been allowed during the COVID-19 pandemic. The measure would allow, for instance, telehealth services to be provided on a platform that doesn't comply with the federal health privacy law, HIPAA, such as Skype or FaceTime. It would also provide payment parity, meaning that health insurance companies would be required to reimburse for the services as if they were provided in person.
The legislation will also include a component focusing on equitable access of telehealth services, including provisions increasing broadband access to vulnerable populations and encouraging internet providers to collaborate with community providers to strengthen bandwidth. However, it is not yet clear how that would be accomplished.
The proposals now head to the Legislative Counsel Bureau for drafting. The Patient Protection Commission will be required to approve the final versions of the legislation for submission to the Legislature by mid-November.
This story and all others about the Patient Protection Commission are edited by Managing Editor Elizabeth Thompson and/or Assistant Editor Michelle Rindels. Sara Cholhagian, the commission's executive director, is in a relationship with Editor Jon Ralston.
Updated 9-1-20 at 7:32 a.m. to clarify that the pricing transparency bill establishes both an all-payer claims database in addition to some further transparency provisions, as noted later in the story. The story has been additionally updated to note that commission members would have been allowed to discuss a third bill draft request on transparency or telehealth, despite a deputy attorney general saying during the meeting that commissioners could not consider a third bill draft request.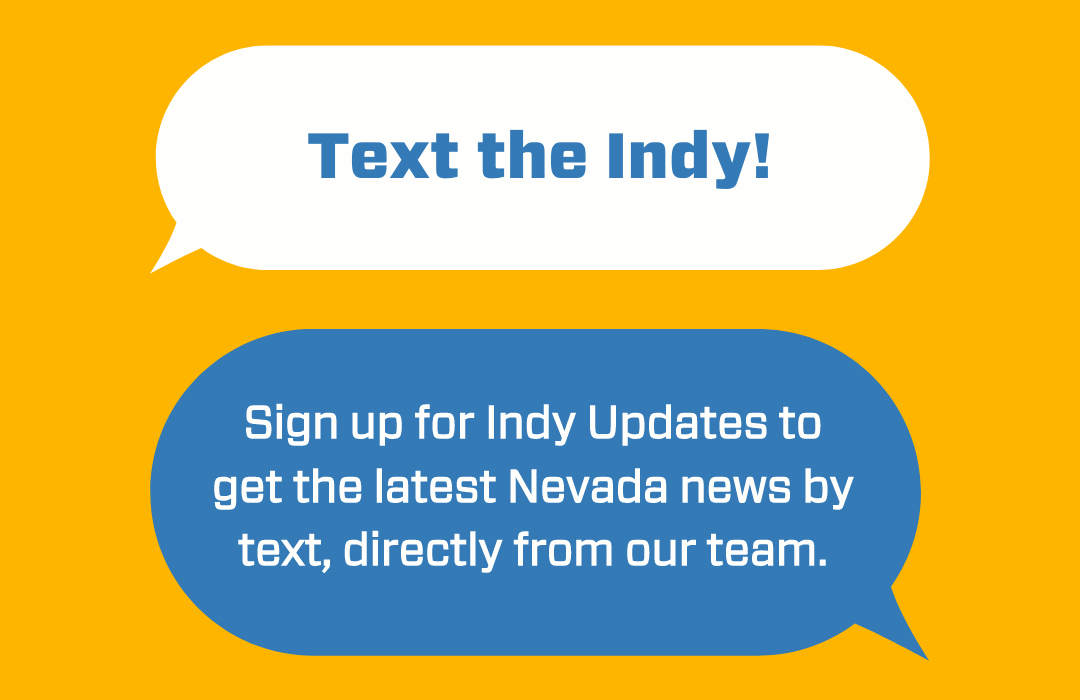 Featured Videos
Comment Policy (updated 4/20/2021): Please keep your comments civil. We reserve the right to delete comments or ban users who engage in personal attacks, use an excess of profanity, make verifiably false statements or are otherwise nasty. Comments that contain links must be approved by admin.