Poll: How Nevadans want state to spend billions in American Rescue Plan funds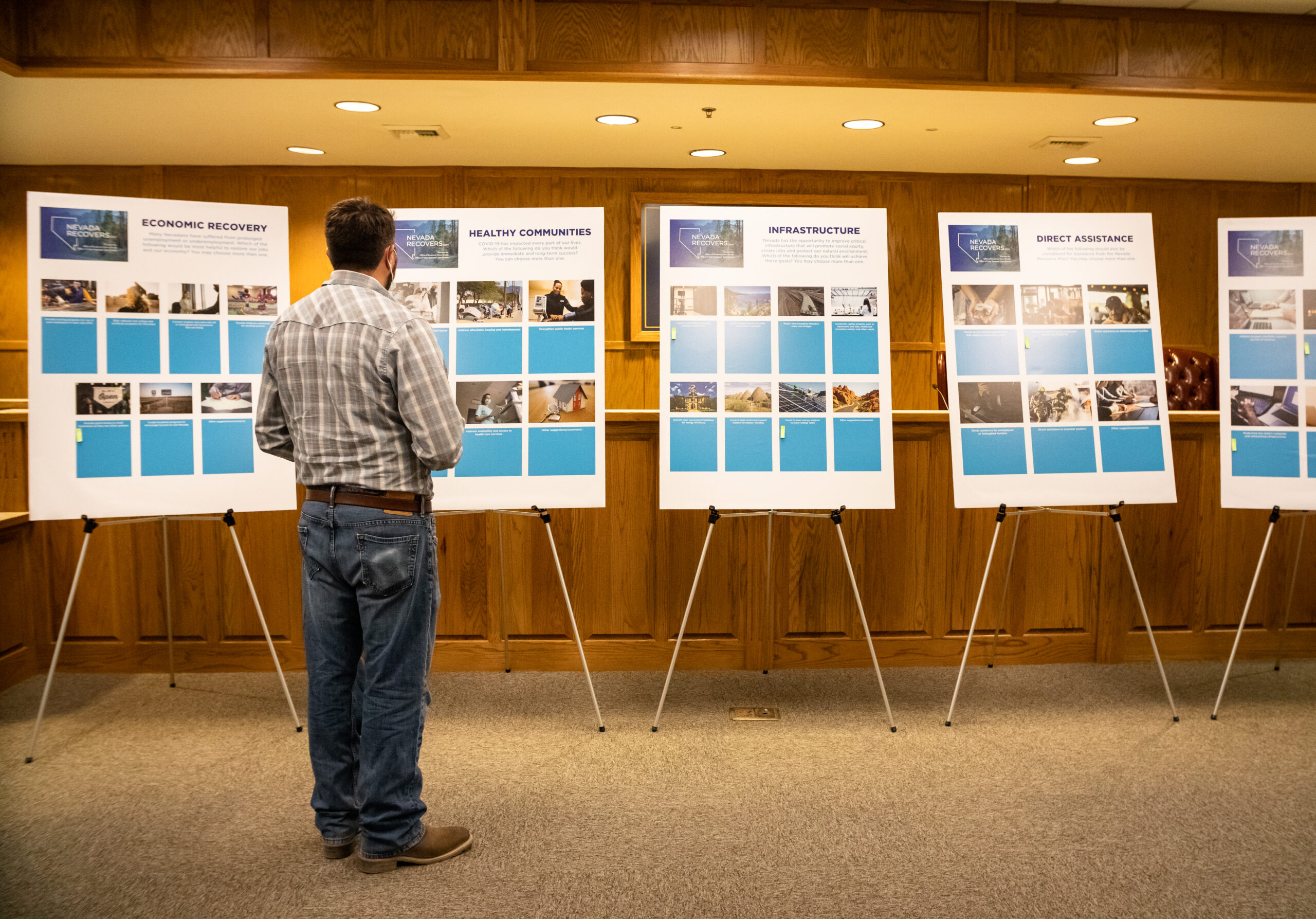 Nevadans want their state government to prioritize education, housing assistance and public health initiatives with the state's share of $6.7 billion in federal American Rescue Plan funds dollars, according to a recent poll of 600 registered voters.
The results come as Nevada elected officials continue to finalize plans to spend the $6.7 billion allocated to the state through the American Rescue Plan (ARP). On Thursday, lawmakers on the Interim Finance Committee approved a contract with a consulting firm to develop a roadmap for expending billions of dollars over the next several years.
The poll was conducted between Nov. 9 and 18 by TargetSmart on behalf of State Innovation Exchange, a progressive advocacy group that focuses on state legislatures. The group pointed to the results as evidence that state residents wanted their leaders to "make an investment that will have a lasting impact on the future of Nevada."
"Nevada was hard hit by the pandemic and as the state determines how to use these funds, it's important to understand the needs and priorities of Nevadans," SiX Nevada State Director Stacey Shinn said in a statement.
Poll results largely track with needs identified during the state's ARP-focused listening tour earlier this fall — education, housing, support for small businesses and boosting Nevada's health care infrastructure. Unlike past federal aid packages passed in response to the COVID pandemic, the American Rescue Plan dollars have fewer strings attached and states have generally wider leeway and more time in planning how to use the money — the deadline for spending the funds comes in 2026.
Nearly 600 respondents were interviewed through a mix of weighted phone (4 landline, 58 wireless) and online responses (211 email-to-web, 101 SMS to web and 199 web panel respondents). The poll has a 4.6 percent margin of error.
A plurality of respondents (21 percent) indicated that the state should use its $2.7 billion share of ARP general aid on schools and education, a priority that was followed by rental and housing assistance (18 percent) and support for businesses (11 percent). The remaining $4 billion Nevada received can only be used for more restricted purposes, such as child care or capital improvement projects.
The poll also surveyed favorability for nearly two dozen proposed ARP-funded policies, finding wide support for ideas such as funding food assistance for needy families (82 percent in support), apprenticeship and job training programs (85 percent in support) and expanding affordable housing for military veterans (87 percent in support).
Even more progressive or expansionist proposed programs saw majority support — 60 percent of respondents said they would support creation of a fund offsetting rising rents for low-income populations, and 56 percent said they would support down-payment assistance for disadvantaged populations.
Though the state is still sitting on approximately $2 billion of general aid funds as it works toward a plan for distributing those dollars, state officials and lawmakers have moved to address a few popular ideas for spending.
Earlier this year, members of the Legislature approved AB495, which dedicates $200 million of ARP funds to K-12 schools and $15 million to the state's charter schools. Various local governments are also in the process of distributing emergency rental assistance to thousands of Nevada households. Through another bill approved during the 2021 legislative session, SB461, lawmakers dedicated millions of dollars to augmenting health care services and combating food insecurity and the pandemic.
The categories for spending ARP funds mirror policy priorities among poll respondents, as about half of those surveyed said they would like to see a focus on education, COVID-19 and health care and the economy.
Across the poll, Hispanic respondents more commonly placed an emphasis on supporting education than White respondents. More than a quarter of Hispanic registered voters identified education as a top preference for spending ARP funds, compared with 18 percent of White registered voters.
Women (28 percent) were also significantly more likely to support using ARP dollars for education than men (13 percent).
Republican registered voters similarly favored education over other priorities, with 21 percent of respondents in that group prioritizing education, followed by 11 percent who said the ARP funds should be returned to taxpayers. Housing assistance was the most popular choice among Democratic registered voters (30 percent).
The poll also found that a clear majority of respondents (58 percent) believe the state is headed in the wrong direction, a 28 percentage point difference from the 30 percent who believe the state is headed in the right direction. That view was most common among Republicans, as 91 percent of respondents in that group think the state is on the wrong track.
The prevalence of that negative outlook varied across the state. Sixty-six percent of respondents in Congressional District 4, which stretches from North Las Vegas through rural areas of central Nevada, said things in Nevada are going in the wrong direction, compared with 44 percent of respondents in Congressional District 1, which encompasses a significantly smaller geographic area covering the middle of the Las Vegas Valley.
The poll also found sizable minorities of respondents experienced the worst of the pandemic — 37 percent said they had lost a job or had reduced hours during the pandemic, 17 percent said they received food assistance or SNAP benefits and 13 percent said they went without or rationed food. Twenty-nine percent of respondents said they had tested positive for COVID at some point during the pandemic, a larger share than among Nevada's population — one in 6.5 Nevadans (15 percent) has tested positive for the virus.
Those hardships were generally more widespread among respondents of color, as 61 percent of Hispanic respondents said they lost their job or had hours cut down because of the pandemic.
Nearly one in ten respondents expressed a desire to see ARP funds go toward helping those who were hardest hit by the pandemic, and state officials are already working toward infusing relief funds into communities still struggling from the effects of the pandemic — on Thursday, the governor's office announced the launch of a $30 million community grant program that will deliver ARP funds directly to Nevada nonprofits.
"I think it was great that we were able to get some amazing ideas from folks in the community," Senate Majority Leader Nicole Cannizzaro (D-Las Vegas) said during a Thursday meeting of the Interim Finance Committee. "Now our work begins to get those dollars out to those folks and to help make some of those ideas a reality, and this is sort of the first step in that."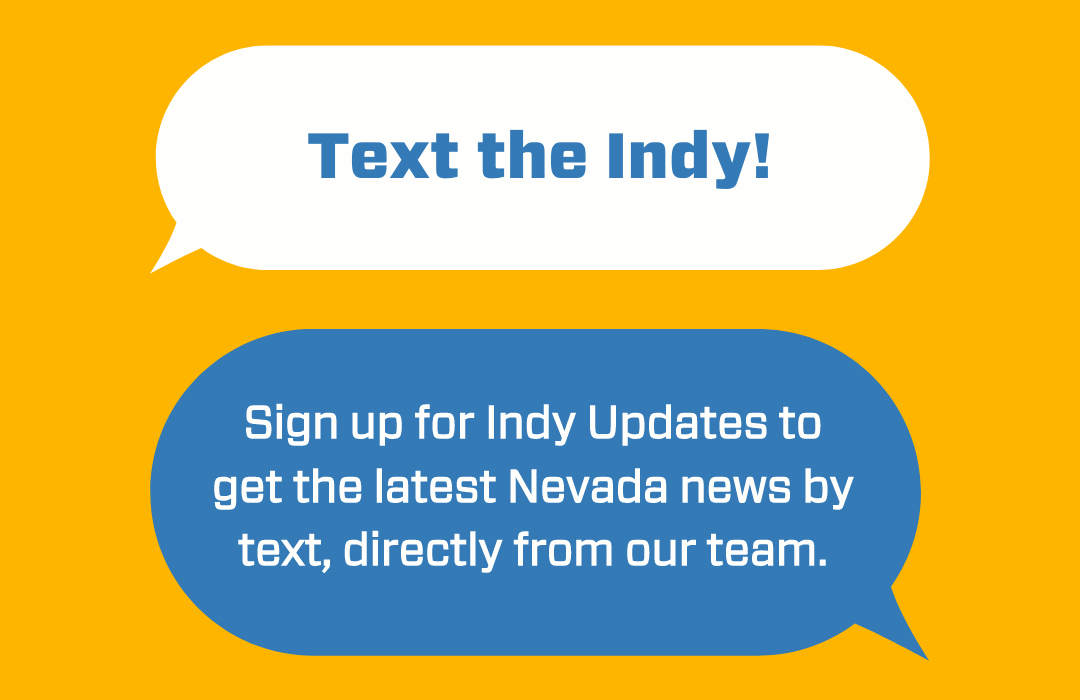 Featured Videos