Pro-brothel group urges Nye County not to sign petition, all in the name of freedom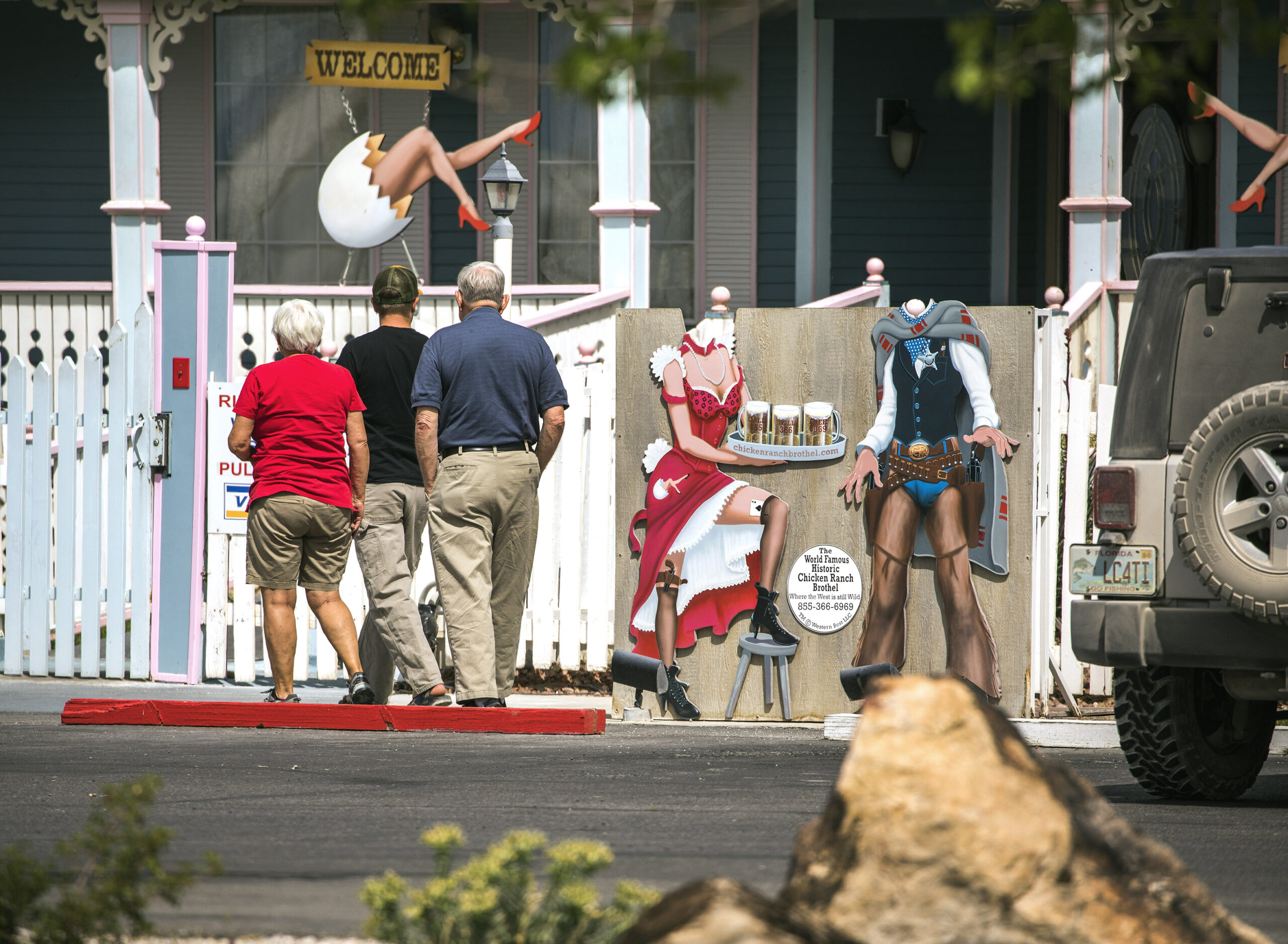 An effort to ban brothels in Nye County is up against a "decline to sign" campaign that defends legal houses of prostitution for their economic contributions and working conditions.
A group called Nye County Freedom has launched a website, Twitter page and Facebook page encouraging residents not to sign the petition and giving advice on how people can remove their names if they have already signed it. A video set to earnest instrumental music features testimonials from Nye County residents appealing to the region's libertarian streak and urging voters to preserve the legality of brothels — something beyond what even other Nevada counties have.
"Say they do get rid of the brothels — one of our freedoms. One of our town's freedoms," says one woman identified as "Redd W." "What's next? My gun rights? Me being able to take my kids out in the desert on an ATV?"
The petition to ban brothels — backed by a group that's named itself CABINC, or Citizens Against Brothels in Nye County — needs 1,963 valid signatures to qualify for the Nye County ballot in November. The deadline for submitting the signatures is next Friday; organizers for the anti-brothel campaign didn't immediately provide an updated signature count.
But Kimberly Mull, who's helping in the effort and a similar one in Lyon County, said Nye County commissioners have requested proposed language for a ballot question. She said the anti-brothel campaign has seen an uptick in interest since brothel owner Dennis Hof won the Republican nomination for an Assembly seat.
Nye County currently has four operational brothels. In an interview in April with The Nevada Independent, Ron Fairbairn, a pastor involved in the anti-brothel initiative, said the negative reputation of Nye County allowing legal prostitution offsets the economic impact of having the brothels in the first place.
"It's been kind of an eyesore, and so we've been working on this for quite a while — how to do it, what we need to do to get people on board," Fairbairn said. "It's finally time especially with the things that are happening with Nye County. The citizens of Nye County have never voted about whether we have brothels in Nye County."
Nye County Freedom says it's also running ads on radio, in the Pahrump Valley Times and through Google. But it's not entirely clear who's sponsoring the pro-brothel campaign.
The website does not disclose who paid for it, the identity of who registered the website domain in late May is obscured by a proxy registration agent arrangement and no PAC by that name of Nye County Freedom is registered with the Nevada secretary of state. An email to the site itself yielded a reply that "The Nye County Freedom Coalition is a group of concerned citizens and businesses who know the economic impact if the brothel industry is banned in Nye County."
Hof, who owns brothels in Nye County, said he had no financial stake in the campaign, while two other brothels in the county that he's not involved with — Sheri's Ranch and the Chicken Ranch — didn't immediately respond to inquiries about whether they were involved.
Nye County Freedom says it went door to door to eligible voters from May 24 to June 11 and knocked on nearly 11,000 doors. Of that, supporters logged 2,304 conversations and categorized 74 percent of those as people who support brothels and said they'd decline to sign the petition.
Arnold Knightly, spokesman for Nye County, said the county has only received three or four requests from voters who signed the petition and now want their name removed.
Other supporters featured in Nye County Freedom's online video include a man identified as Joel who says he's a driver for a brothel and a family man who likes to take his son camping, hiking and fishing. A driver named Joel is pictured on the Chicken Ranch website.
In his testimonial, he counters the idea that women working in the brothels are "damaged goods."
"For a lot of these ladies, this business is a stepping stone to something bigger," he said. "I've never gotten the impression that any of these ladies were being pushed into this industry."
Another supporter who appears in the video testimonial is Renae Goedhart, a nurse practitioner who said she visits the brothels to provide care to the workers.
"I've never had anybody tell me I'm abused or I need to get out of here, can you help me?" she said.
Redd says allowing brothels is a sign of freedom. It's an argument highlighted in the pro-brothel group's Twitter bio: "Nye County is not the new California!"
"We can live the way that we want to live without someone putting an iron thumb to us," Redd says.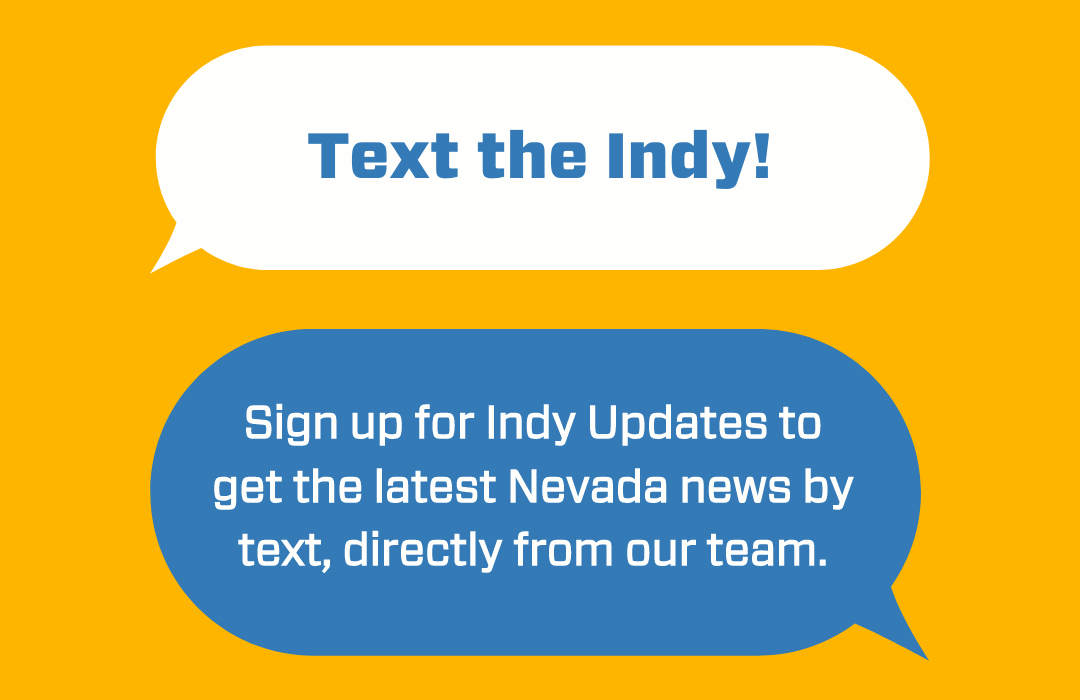 Featured Videos
Comment Policy (updated 4/20/2021): Please keep your comments civil. We reserve the right to delete comments or ban users who engage in personal attacks, use an excess of profanity, make verifiably false statements or are otherwise nasty. Comments that contain links must be approved by admin.