Public comment closes, wait begins for decision on national monuments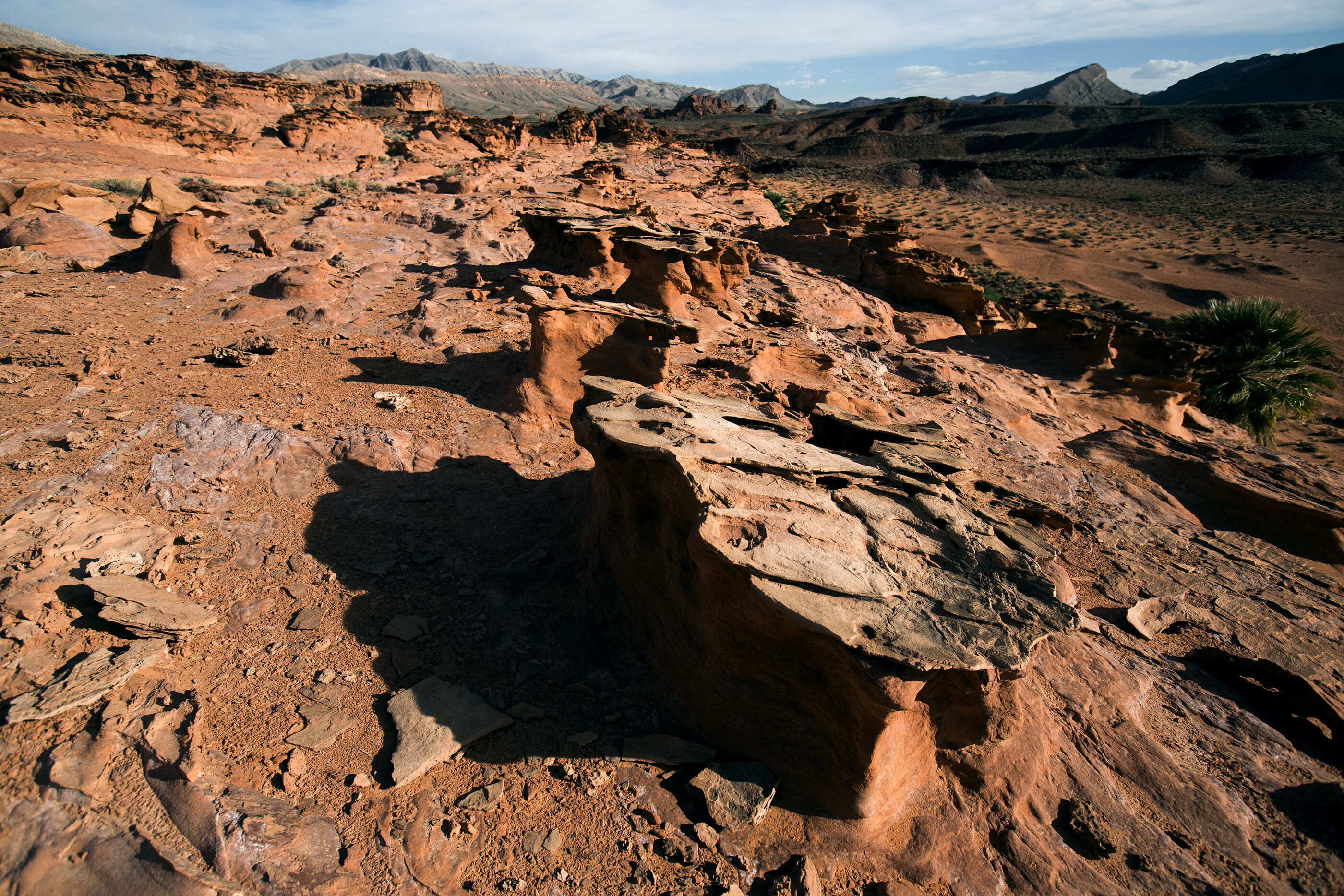 The future of two federally protected areas in Nevada hangs in the balance after the two-month comment period closed Monday on more than two dozen national monuments under review by the U.S. Department of the Interior.
Basin and Range in Lincoln and Nye Counties and Gold Butte in northeastern Clark County are among the 27 singled out after President Donald Trump signed an executive order in April directing Interior Secretary Ryan Zinke to review national monuments created over the last 20 years and recommend possible changes to their boundaries. Environmental and public lands advocates in Nevada urged citizens to voice their concerns to the federal government and pressured lawmakers to oppose the review.
The closure of the comment period unleashed a flurry of activity from Democratic lawmakers in Nevada who called upon the Trump administration to heed public opinion and not eliminate or alter the existing national monuments. It is unclear to what extent the Interior Department will take the comments into consideration when making recommendations to the president.
And though the Antiquities Act gives presidents the power to create national monuments, some legal scholars argue the federal law doesn't give them the authority to remove such a designation. No president has ever tried to remove a national monument and, if Trump chooses to do so, the matter is expected to wind up in court.
Conservation advocates estimate that the Department of Interior received more than 2.7 million comments about the national monument review. The department, however, doesn't include submissions of bulk comments, so its website only reported roughly 1.4 million comments by the Monday deadline. At least 83,000 comments specifically mention support for Gold Butte or Basin and Range national monuments, according to the League of Conservation Voters.
U.S. Sen. Catherine Cortez Masto joined a handful of her Democratic colleagues in Washington on Tuesday morning to reiterate her support for the public lands. Just as she enjoyed hiking and camping trips with her family as a child, younger generations should have the same opportunity to experience the "pristine areas" of Nevada, she said.
"It is about their future, their right to enjoy their public lands for outdoor recreation," she said. "It is a right to our hunters, our sportsmen to enjoy those public lands. It is a right for so many people. We have to fight to protect against any privatization."
Cortez Masto said that the outdoor recreation economy in Nevada supports 148,000 jobs and creates $14.9 billion in economic value each year, while Gold Butte alone generates $2.7 million per year in economic activity and increased the number of jobs in the outdoor recreation sector in Nevada by 60 percent. Ten Obama-era monuments are estimated to have contributed $156 million in direct and indirect impacts for local economies, according to a report from the advocacy group Small Business Majority last year.
Meanwhile, state Sen. Nicole Cannizzaro and U.S. Rep. Dina Titus, both Democrats, sent letters to Zinke urging him to keep the Nevada monument designations intact. Democratic state Assembly members Heidi Swank and William McCurdy, also the chair of the Nevada State Democratic Party, released statements echoing that sentiment as well.
On the other side of the aisle, U.S. Sen. Dean Heller supports the review of national monuments and signed onto a letter with 25 of his Republican colleagues in May commending Trump for his executive order. The senators urged the president to "keep all remedies on the table" as he considers how to "correct the past abuses of the Antiquities Act."
President Barack Obama designated 704,000 acres of undeveloped mountains in rural Southern Nevada as the Basin and Range National Monument in July 2015. The creation of the monument hampered plans to open a nuclear waste repository at Yucca Mountain by sealing off 300 miles of land through which one of the proposed railroad routes to the mountain could have run — plans that the Trump Administration is interested in revisiting.
Gold Butte, 300,000 acres of desert south of Mesquite and Bunkerville, was designated a national monument by Obama on December 28, 2016. Former U.S. Sen. Harry Reid and Titus, both Democrats, long supported the designation of both monuments.
Zinke said on a recent trip to Pahrump that he would return to the state and tour the two monuments before the end of July. He has until August 24 to submit recommendations on each monument to the president.
Zinke said that he doesn't have any "preconceived ideas" about the two monuments but signaled that his decision could be similar to recommendations made for the Bears Ears National Monument in Utah, according to the Las Vegas Review-Journal. The department has suggested shrinking the borders of the 1.3-million-acre Utah conservation area, with Zinke saying that the monument designation was "not the best use of land."
Friends of Gold Butte executive director Jaina Moan wrote in a letter to Zinke that the monument has been a subject of public disclosure in the surrounding communities for more than a decade, that its current boundaries reflect years of compromise and that the monument offers significant economic opportunity for the city of Mesquite and the outlying areas.
"People like to live, work, and travel in places that are near protected public lands," Moan wrote. "They provide a source of sustainable economic development because the resource that supports the economy is conserved as opposed to extracted and depleted. The resource will always be there, provided we continue to protect it."
Moan said she is hopeful Zinke and the Trump administration will listen to the public's desire to save these monument designations, but if not, her organization would consider joining any litigation related to the rescinding or reduction of them.
As officials in Washington mull over their decision, Moan encouraged Nevada residents to make their voices heard through social media now that the public comment period has ended.
"Let's continue to show our support," she said.
Almost all of the monuments selected for review in the continental 48 states are in the West — from the Upper Missouri River Breaks in Montana to Giant Sequoia in California — with the exception of Katahdin Woods and Waters in Maine. The Interior Department is also reviewing a number of marine national monuments including the Marianas Trench in the Pacific Ocean, Rose Atoll in American Samoa and Papahanaumokuakea in Hawaii.
"An attack on one of these monuments — whether it be terrestrial or ocean based, whether it be cultural resources or ecosystem resources — is an attack on all of them," said U.S. Sen. Brian Schatz, a Democrat who represents Hawaii, at a press conference in Washington D.C. on Tuesday. "This is totally unprecedented what this administration is doing."
Feature photo: Rock formations in Gold Butte National Monument located northeast of Las Vegas. File photo.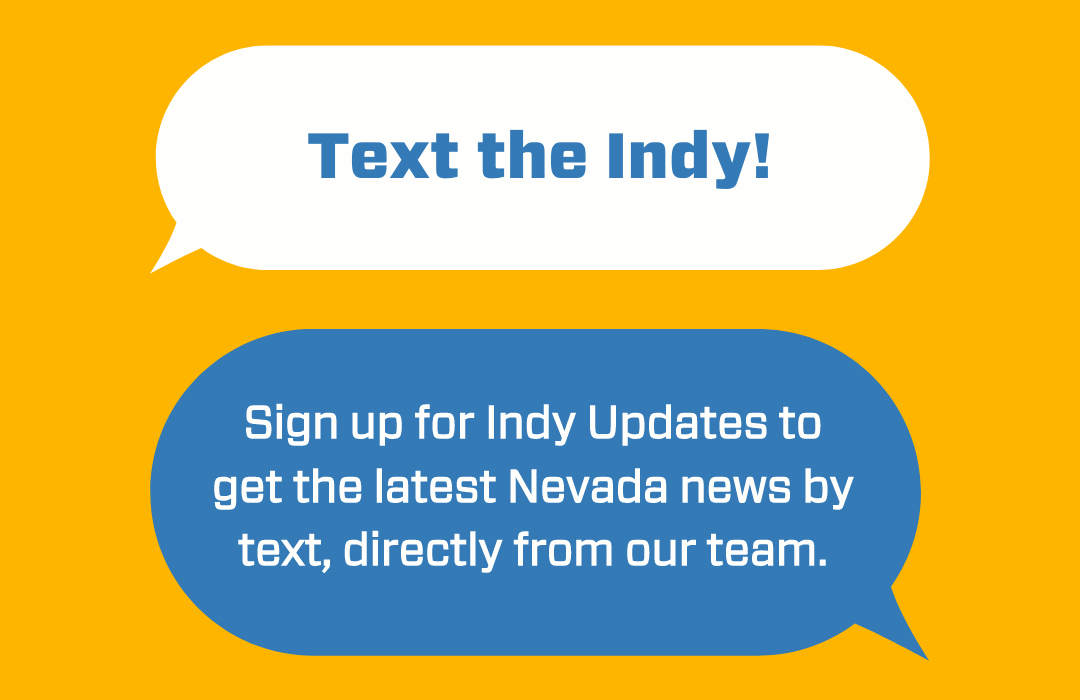 Featured Videos
Comment Policy (updated 4/20/2021): Please keep your comments civil. We reserve the right to delete comments or ban users who engage in personal attacks, use an excess of profanity, make verifiably false statements or are otherwise nasty. Comments that contain links must be approved by admin.