Recallmania by GOP reveals desperation about 2018 map, willingness to subvert process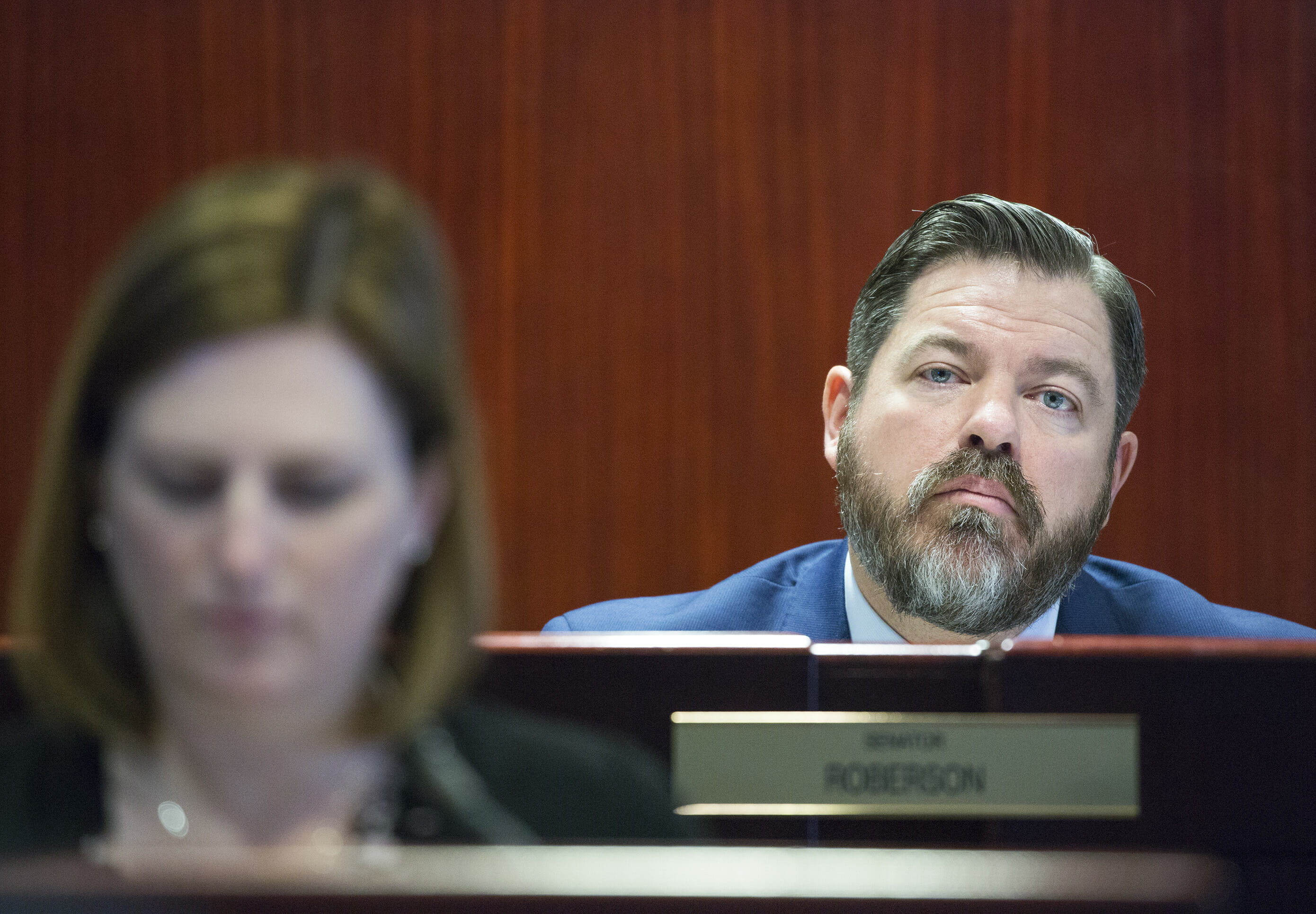 In 2010, a Republican ran for the state Senate against incumbent Democrat Joyce Woodhouse and signed the Taxpayer Protection Pledge.
That document, a mirror of Grover Norquist's national pledge, declared, "I will oppose and vote against any and all efforts to increase taxes."
He won. Five years later, this same Republican senator not only voted for the largest tax increase in state history but led the effort to pass it in the Legislature.
So he broke a pledge that bears his signature on arguably the most important economic issue to voters. Sounds like grounds for a recall, no?
That senator's name is Michael Roberson, now the leader of Republicans in Carson City's upper house and whose allies are trying to recall Woodhouse, who returned in 2013, for reasons much less compelling than his violation of a no-tax pledge.
Roberson and his spokesman have been uncharacteristically silent on the Woodhouse recall, which appears to be part of a coordinated and unprecedented series of recalls of state Senate Democratic caucus members. Indeed, secrecy has enveloped this effort by The Craven Caucus, which includes a former assemblyman (Stephen Silberkraus) who lost last year but hung around Carson City this session anyhow, and a losing candidate against Woodhouse less than a year ago, a charter school principal (Carrie Buck) who must be instilling wonderful values in her students.
The Nevada Independent already has traced the recalls of Woodhouse and Patricia Farley (who is not even running next year) to close Roberson ally Mark Hutchison, the lieutenant governor whose law firm is handling the recalls and whose elected job Roberson covets; and to Roberson crony Robert Uithoven, a Las Vegas Sands lobbyist whose employee solicited at least one member of the Farley recall committee. (That Uithoven staffer offered this when confronted by The Indy's Megan Messerly: "I have no comment. I have nothing to say about it. I've got to go.")
The real secret here, though, is not who is behind this. The dirty secret here is this is grounded not in political principles but in campaign panic because the Republicans essentially have no chance to take the state Senate at the ballot in '18.
But forget for a moment that this is an outrageous abuse of the recall process and a subversion of democracy by political clods who are desperate to recapture the state Senate by any means necessary. Forget for a moment that recalls should only be undertaken in extreme circumstances such as malfeasance in office or ethical transgressions – I don't even think Roberson's malleable principles would have been grounds for one, and certainly Woodhouse or Farley or any other targeted Democratic senators have not committed anything close to such an egregious breach. Even forget for a moment that the Republicans are using divisive issues such as Roberson's favorite, so-called sanctuary cities, a non-issue in Nevada and a dog whistle to racists, and probably will involve Education Savings Accounts, too.
Even if you succumb to that trifecta of temporary amnesia, ask yourself this question: If all of this is so righteous, if the grounds are really there, why is there this conspiracy of secrecy on what should be public information? Even if they are not required by a typically porous Nevada law to reveal their reasons until they submit the signatures, why won't they talk about their putative reasons for trying to recall these senators?
I'll tell you why: Because they are desperate, because they know they are unlikely to win back the Senate at the ballot next year and because….they can. That is the standard in the Era of Trump, a perversion of the Nike slogan applied to campaigns and politics: Just Do It.
Every one of these cowards who are hiding in their bunkers deserves opprobrium, including GOP elected officials who have stood silent in the face of this grotesquerie. By their silence, they assent; by their silence, they condone.
The lone exception is Gov. Brian Sandoval, who made sure when The Indy broke the story that everyone knew he had no part of this effort. Later, he was even stronger, telling Jackie Valley: "I had no knowledge that they (the recalls) were going on. It's something I'm not going to be participating in. They're on their own."
But they are not on their own. Considering that paid canvassers appear to be out already, considering Las Vegas Sands lobbyists are involved, considering they are likely to have money to try to gather the thousands of necessary signatures, this confederacy of dunces will be funded.
The math here is what makes this travesty so transparent.
The Democrats have control of the state Senate by 12-9 (with Farley), and the only three seats in play next year are held by two Republicans and Farley, who was elected under the GOP banner. Farley's seat is even in registration, so the Republicans have a chance there. But that only gets them to 11-10, and the other two, held by Roberson and Becky Harris, are both vulnerable to Democratic challenges. Roberson's is even in registration and Harris' has turned substantially Democratic. They will be lucky to have 10 seats, and no path to 11.
So the Republicans have no chance to take the Senate because no Democratic incumbent is in a vulnerable district. But if they could replace Woodhouse, Farley and perhaps Nicole Cannizzaro, another Democrat elected last year, in special recall elections, the Republicans could change the dynamic. This is their ONLY way to take control, so they are willing to undermine the system to do it.
Don't misunderstand: There is no legal impediment. Recalls in Nevada can be initiated after an elected official is in office for six months, and you need to get 25 percent of the voters who cast ballots in the previous election within 90 days to qualify. That's it. No-fault recalls in the no-fault divorce state.
There also is no requirement to release the 200-word reasons-for-recall language until the signatures are submitted. But the petitions must be submitted even if they don't qualify, and misrepresenting to voters what the recall is about is a crime.
Those are the only requirements and yet, according to the National Conference of State Legislatures, no Nevada lawmaker has been recalled.
It's not easy, and it should not be easy. It is common sense that recalls should only be attempted if there have been unconscionable transgressions, not because someone didn't vote for school choice or because you want to make a nativist appeal using the sophistry of sanctuary cities.
But that is how these folks are using the electoral process, ignoring the will of voters who just recently cast ballots so they can make possible what's impossible for them in 2018 at the ballot box. If there were grounds for a recall, every elected official who supports this pathetic political ploy should be subject to one.
The Democrats' responses so far have been choreographed and boilerplate. Allied groups have expressed their horror. Press releases have abounded. And Democratic senators have taken to Twitter to express solidarity.
But they are taking this seriously, despite the degree of difficulty. They are likely to run a "decline to sign" campaign while also preparing for legal challenges to signatures. National groups, from the Democratic Legislative Campaign Committee to EMILY's List, are involved, although I find the "war on women" meme a little obnoxious. Yes, Woodhouse, Farley and Cannizzaro are women; but these lowlifes would be doing this if they were men, too.
(Not that it's necessarily transferable, but DLCC statistics show that Democrats have won state special elections by an average of 13 points above Hillary Clinton's margin in the districts.)
I asked GOP Secretary of State Barbara Cegavske, who oversees elections, what her opinion was on this use of the recall process. She had no comment.
One prominent Republican texted me what they all should be saying for attribution, that this is a "scary precedent to start running recalls after every session."
Indeed, it is frightening. The only good news is that it is being run in such a ham-handed way by people who already have been exposed as preferring secrecy over transparency, that it is likely to have a boomerang effect on a party already carrying the Trump albatross.
If there is any justice, these efforts will not qualify. If there is any justice, if they do, they will fail. And if there is any justice, from Hutchison to Roberson to Silberkraus to Buck to others who have gagged themselves, this should be a stain voters will recall forever.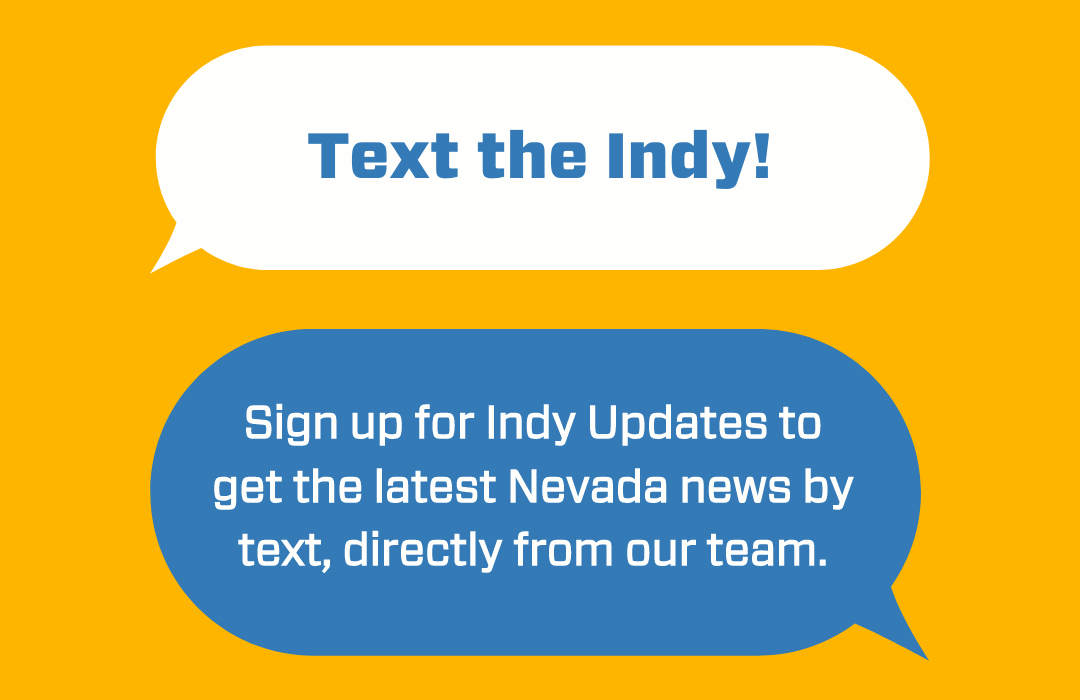 Featured Videos