Redistricting ballot question heads to Supreme court over 'frivolous' appeals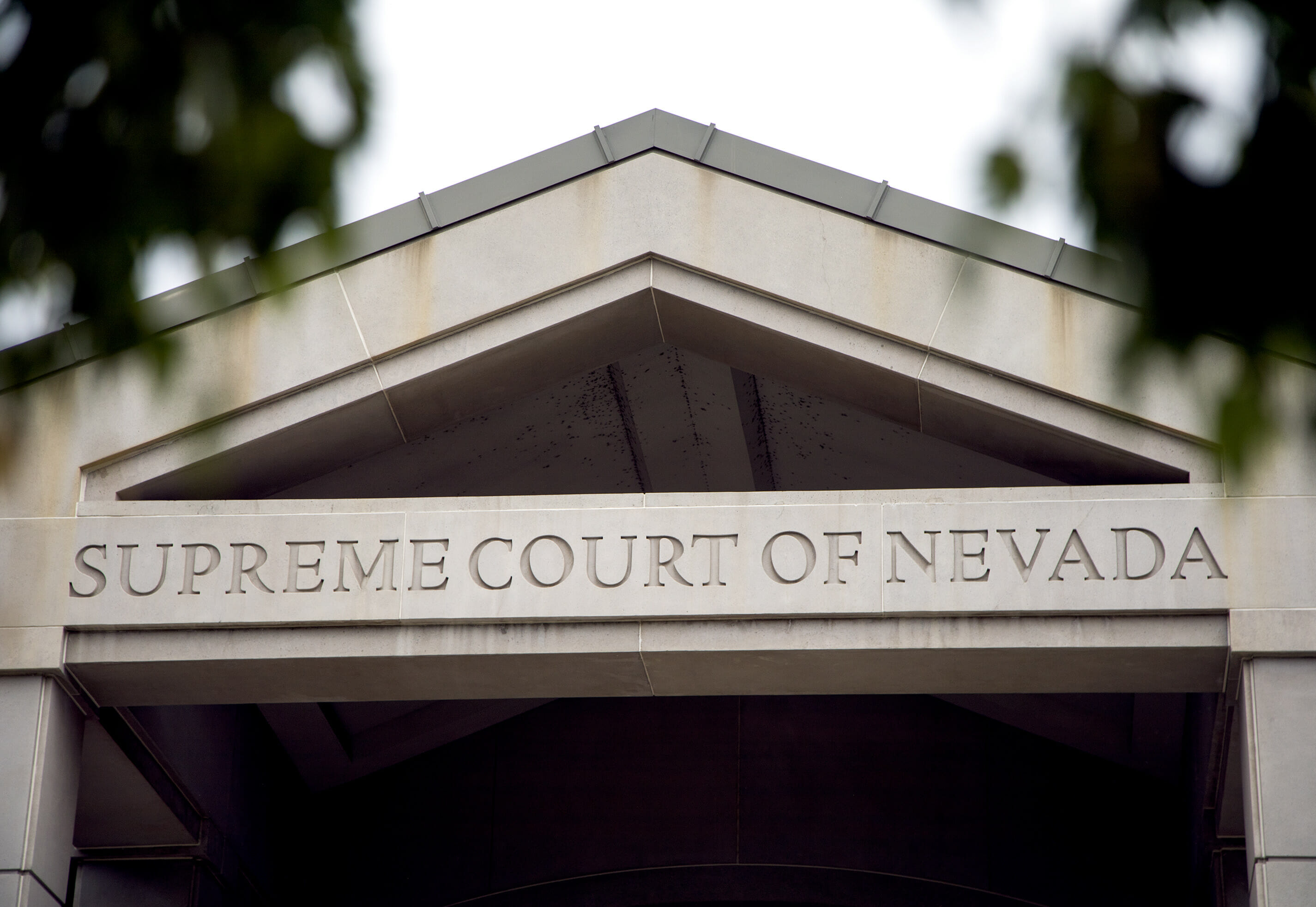 Attorneys for a ballot question to create an independent redistricting commission have filed a motion with the Nevada Supreme Court to dismiss what they call "frivolous" appeals against the ballot question designed to delay signature-gathering.
Fair Maps Nevada, a political action committee backing the ballot question and led by League of Women Voters President Sondra Cosgrove, filed a motion to dismiss and for sanctions on Tuesday after a second appeal was filed on behalf of a politically connected Las Vegas pastor, seeking to disqualify the petition due to alleged issues with its description of effect — a 200-word description attached to signature sheets.
In the motion, attorneys for the group said that the appeal was not only another attempt to delay signature gathering for the petition, but also an "unmistakable misuse" of the legal process given that the opposing side had already prevailed in district court and required backers to use a different, watered-down "description of effect."
"With the filing of this frivolous appeal, there now can be no doubt that Appellant's interest is not in revising the description of effect, but in drawing out the legal process for as long as possible," attorney Adam Hosmer-Henner wrote in a brief submitted on Tuesday.
The proposed ballot measure would create a seven-member "Independent Redistricting Commission," with four members appointed by legislative leaders of both parties in the Assembly and Senate. The remaining three members — who must not be members of a major political party for at least four years beforehand — would be chosen by the first four appointed members, and would face restrictions on past employment or candidacy for an elected office to prevent politically connected people such as lobbyists from joining.
Announced in November, the ballot question was quickly subjected to a lawsuit by the Rev. Leonard Jackson, whose attorney claimed in court filings that the proposed description of effect was misleading. A Carson City District Court judge ruled for Jackson in late December and instructed backers of the ballot initiative to use a new description of effect, which they agreed to do while refiling the petition.
But Jackson's attorney, Kevin Benson, filed another appeal in early February claiming that the District Court did not have the right to "rewrite" the description of effect.
Hosmer-Henner wrote in his brief to the Supreme Court that there appeared to be a stalling tactic on behalf of Jackson; the complaint and first appeal were both filed on the last possible day, and attorneys for Fair Maps Nevada were never sent a courtesy copy of the second appeal and had to obtain them through court. It also claimed that at least two letters sent to Benson seeking a resolution prior to trial were never returned.
"To Appellant, there will always be something wrong with the description of effect, because the true goal is only to tie up the Petition in frivolous litigation," he wrote.
Additionally, Hosmer-Henner wrote that Jackson does not have standing to appeal a case that he technically won. He also wrote that a state law created in 2007 bars multiple attempts to legally challenge a petition's "description of effect," as part of an effort to avoid "unlimited hyper-technical nitpicking of the description."
The brief also asked for sanctions to be levied against Benson for not responding to Hosmer-Henner and continuing "frivolous" litigation.
"At every step, Appellant has been provided an opportunity to resolve the substantive merits of this dispute without additional litigation, and at every step, Appellant has remained silent and frivolously prolonged the case," he wrote. "Sanctions are fully justified here."
Qualifying a constitutional initiative petition requires proponents to gather signatures from at least 10 percent of voters who cast a ballot in the preceding election, including in all four of the state's congressional districts. Based on 2018 election turnout, a total of 97,598 signatures must be gathered (a minimum of 24,400 from each congressional district) in order for the initiative to qualify for the 2020 ballot.
Nevada law requires any constitutional amendment to be passed by voters in two subsequent elections, meaning the soonest the amendment and new commission could get to work would be in 2023 — two years after the Legislature is scheduled to approve new electoral maps following results of the 2020 federal Census.
Motion to Dismiss and for Sanctions- Filed - Version 1 (1) by Riley Snyder on Scribd
The Nevada Independent is raising $200,000 by Dec. 31 to support coverage of the 2024 election.
Tax-deductible donations from readers like you fund this critical work.
If you give today,your donation will be matched dollar-for-dollar.
Give + Get Matched
Featured Videos