Democratic Assemblyman Tyrone Thompson speaks during a protest against cash bail outside the Nevada Legislature on Monday, March 18, 2019. (David Calvert/The Nevada Independent)
Regents approve naming CSN student union building after late Assemblyman Tyrone Thompson
July 19th, 2019 - 12:42pm
The Nevada Board of Regents voted unanimously to name a soon-to-open student union building at the College of Southern Nevada after Assemblyman Tyrone Thompson, who died suddenly in May at age 51.
Several of Thompson's colleagues spoke at a meeting Friday in favor of naming the building in honor of Thompson, who was the chairman of the Assembly Education Committee and active at the community college, chairing the school's mentor committee, hosting students at the Legislature and launching Bump Up, an African-American student success program.
"I never met anyone in my life who was so passionate about the community," said Democratic Assemblyman William McCurdy, a friend, mentee and roommate of Thompson while they were in Carson City. "He wanted to make sure everyone had an opportunity to succeed … I am a product of some of that dream that he had."
Democratic Assemblywoman Dina Neal said putting his name on the building would allow "for his presence to remain" and preserve his vision.
Supporting documentation for the proposal described Thompson as someone with an "exemplary of record of community engagement and was a strong advocate for CSN, access for students of color, workforce and economic development, prison education, and education in general."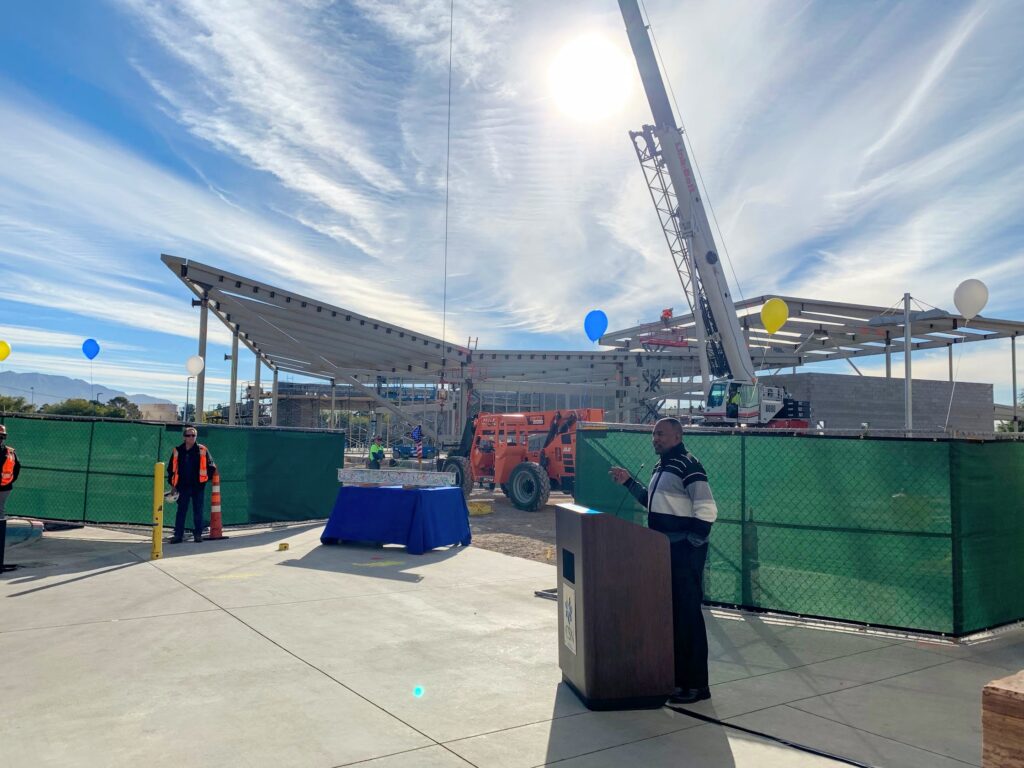 The student union building is funded by a hike in student fees and is expected to open in August. It will feature a food court, meeting rooms, study areas, multicultural center and courtyard areas.
Regents discussed the agenda item along with proposals to name education and medical sciences buildings after major donors.
Comment Policy (updated 3/21/19): We welcome reader comments on our stories. However, in keeping with our general policy of transparency, accuracy and accountability, we do not accept comments from anonymous accounts. Anonymous accounts are those without a valid first and last name. Any such comments will be deleted, and anonymous users will be blocked from commenting further. We also will block commenters who use offensive language, engage in personal attacks or state things that are verifiably false.
get our morning newsletter, The Daily Indy
INDYMATTERS PODCAST
CAFECITO CON LUZ Y MICHELLE
@TheNVIndy ON TWITTER