Regents back student COVID vaccine mandate that's caught in regulatory limbo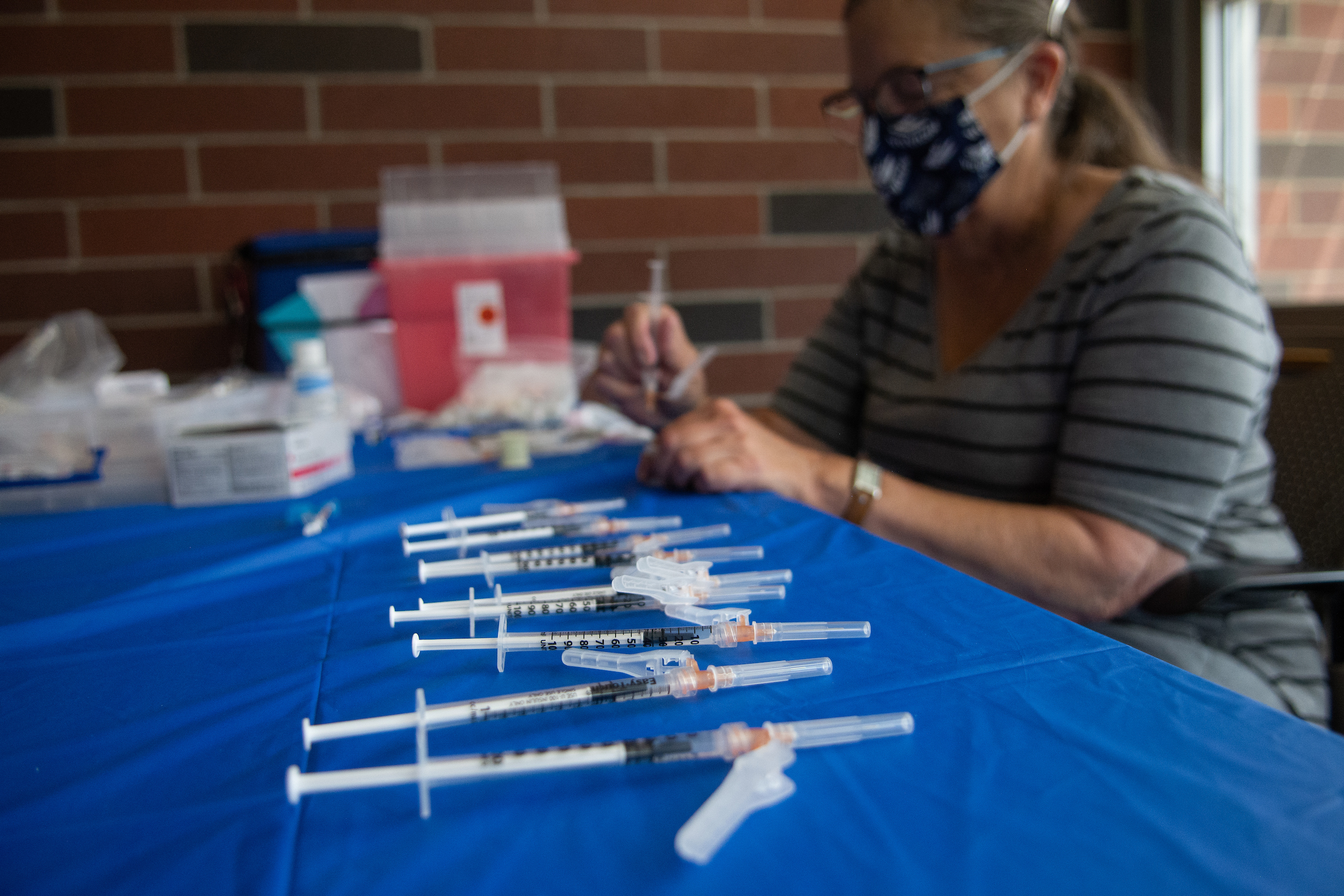 The Board of Regents voted 9-4 to approve a letter explicitly supporting and requesting the imposition of a new COVID vaccine mandate for more than 100,000 students across the Nevada System of Higher Education during a special meeting Friday, a symbolic move that could aid in the resurrection of such a mandate later this year.
That regulatory process is still ongoing, however, and it is unknown when or whether a new mandate may take effect. No mandate will be in place ahead of the start of the spring semester on Tuesday, after a panel of state legislators failed to approve emergency vaccine mandate regulations last month.
The four regents voting against the recommendation included Regents Cathy McAdoo, Byron Brooks, Patrick Boylan and Lois Tarkanian.
Friday's vote marks the first on-the-record tally of the board's position on student vaccines.
Amid calls for the board to take action on vaccines as the fast-spreading Delta variant began to take hold at the end of July and beginning of August last year, NSHE Chief Legal Counsel Joe Reynolds released an opinion that it was the state Board of Health, not the regents, who held the legal authority to create a student vaccine mandate under existing Nevada law.
Ever since, the regents have not discussed the issue of student vaccine mandates openly, other than conversations on creating a similar mandate for system employees.
That situation has shifted over the past month and changed openly Friday, as Regent Jason Geddes directed Reynolds to explore the possibility of new action on student vaccine mandates by the regents — not the Board of Health — under the regents' authority as outlined in the state Constitution.
"I think everything you did previously was fine," Geddes told Reynolds. "I just want to see if we're able to piss everybody off, execute our constitutional autonomy. See where it goes."
Still, multiple regents — including several who have raised concerns over the implementation of COVID vaccine mandates of any kind — challenged the necessity of the letter and the mandate.
Regent Boylan, specifically, said he felt "ambushed" after institutional presidents, all in favor of a mandate, were asked to speak on the issue.
"There was no need to ask the presidents and everybody again," Boylan said. "And like I said, I am feeling ambushed. I don't know about anybody else, because I'm against this. So it's strange that we should only hear from one side before we make a decision."
Regent Donald McMichael challenged that assumption, noting that students and faculty have largely supported the mandate, and compliance with the mandate as it had existed previously was generally high.
In supporting the mandate, UNR President Brian Sandoval told the board Friday that more than 18,000 of UNR's roughly 21,000 students were vaccinated. Similarly, UNLV President Keith Whitfield said the university's student vaccination rate was north of 90 percent.
"If you have someone that you know that has just as much authority as the [experts] that are sitting here now, I would like to hear from them," McMichael said at the meeting. "Maybe they could change my mind. But at this point in time, I'm looking at the majority of people who want this mandate. And I speak for the majority."
In the two-page missive recommending the mandate, Chancellor Melody Rose contrasted the need for a mandate against the possibility that more strict mitigation measures, including remote instruction, could become a necessity as COVID continues to mutate.
"Inevitably, the Board of Regents may be asked to consider more restrictive mitigation strategies, including reintroducing classroom capacity restrictions, delaying or cancelling extracurricular activities, inflicting lockdowns, imposing on-going mask mandates, social distancing and/or testing, or returning to remote instruction, all of which negatively impact NSHE's students, educators, and staff and come with a steep price tag to our State," Rose wrote.
The letter is addressed to Gov. Steve Sisolak — who has vocally supported higher education vaccine mandates and initially directed the Board of Health to develop a mandate last summer — as well as the Board of Health and the Legislative Commission, who hold sway over the language and implementation of the final regulation.
A vaccine requirement for students enrolling in in-person classes this spring briefly took effect starting on Nov. 1, after the Board of the Health voted to create the emergency mandate in late August.
However, a bloc of six Republican legislators on the Legislative Commission voted against a procedural measure that would have extended the mandate into this year, effectively killing the requirement and forcing state policymakers to pursue a new one through non-emergency channels.
The move rankled students and faculty, but provided a brief window at the end of December in which a handful of regents sought to undo a similar COVID vaccine mandate for NSHE faculty.
Those regents, in large part, questioned the logic of keeping a faculty requirement in the absence of any student equivalent.
"I take issue with even one faculty member or one classified worker being terminated for not having the vaccine when clearly the student vaccine mandate has been dropped," Brooks said at the time. "So it really becomes about equitable policy for all, rather than for some."
Amid concerns that a reversal at the 11th hour — after termination notices had been delivered and mere hours before those terminations became official — would create organizational chaos at colleges and universities, regents then deadlocked 6-6 on a vote to keep the mandate and rejected a vote to delay firings.
With no affirmative decision from the board, the mandate was left as-is.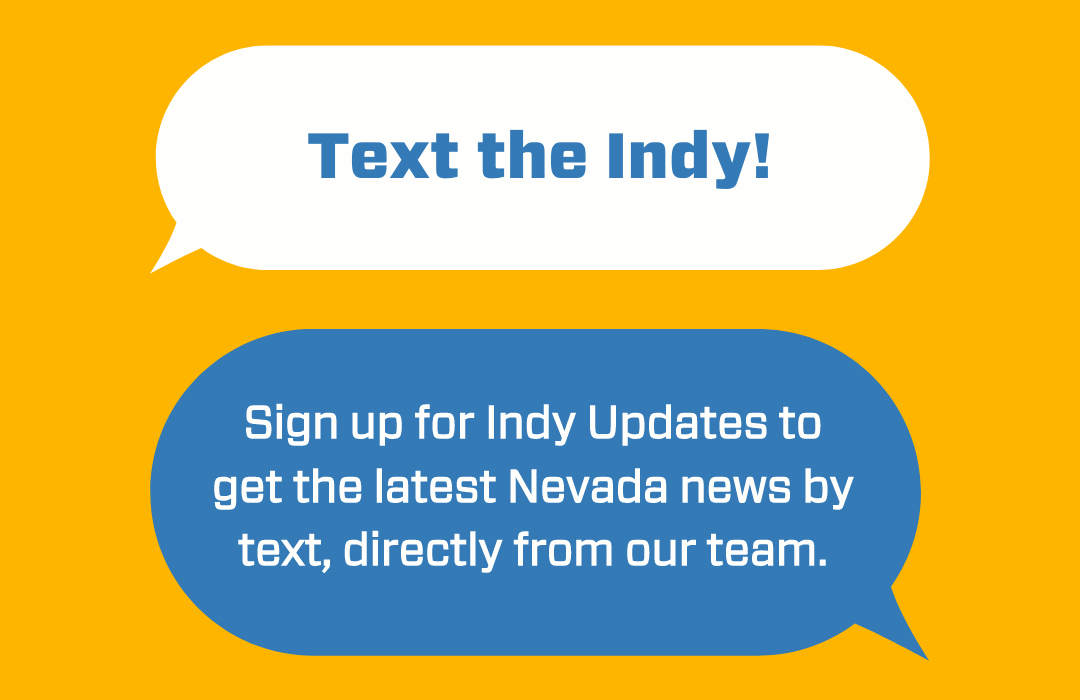 Featured Videos
Comment Policy (updated 4/20/2021): Please keep your comments civil. We reserve the right to delete comments or ban users who engage in personal attacks, use an excess of profanity, make verifiably false statements or are otherwise nasty. Comments that contain links must be approved by admin.