Regents chair approved $9,500 for outside lawyer following dispute between regent, chief of staff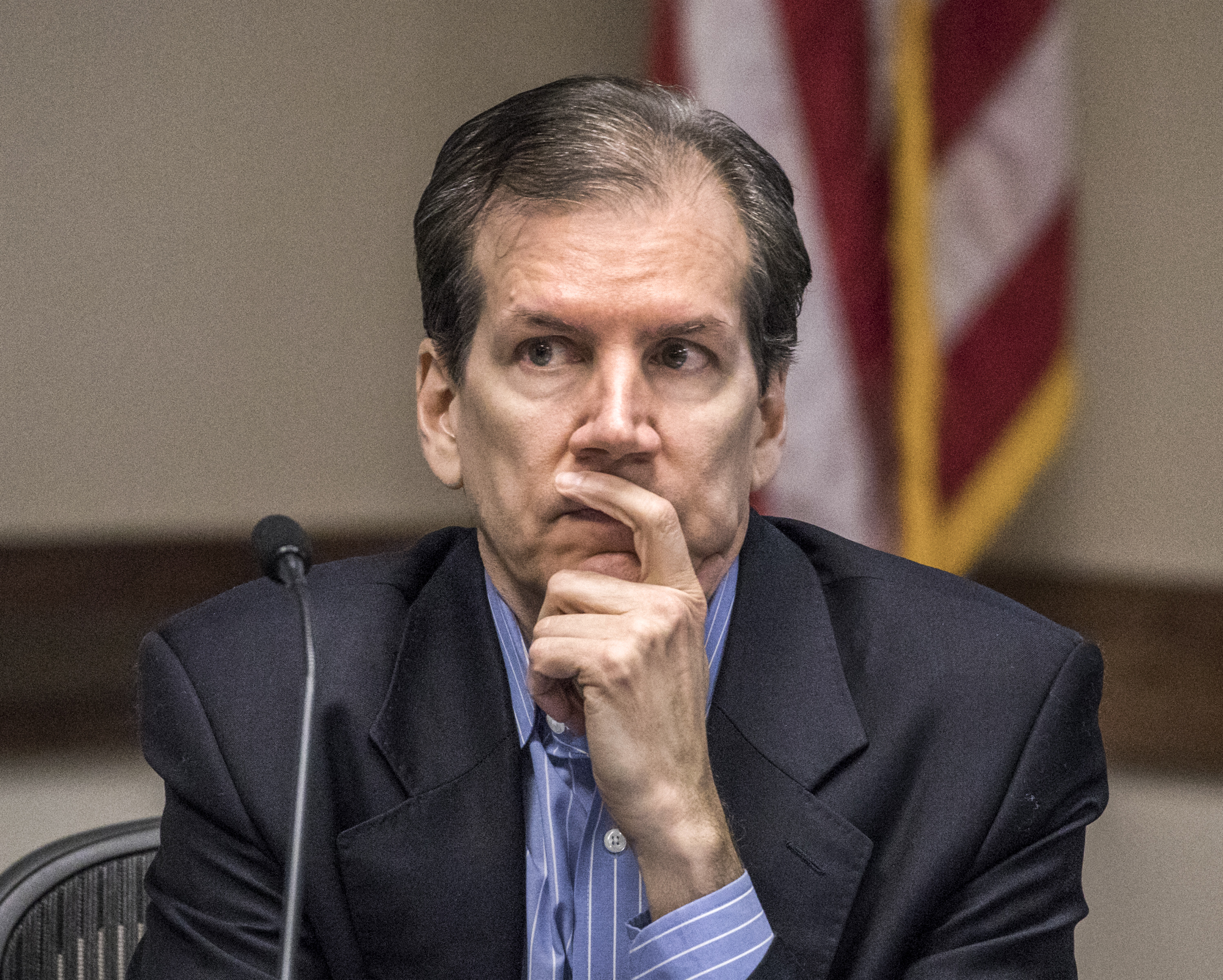 After two public flare ups between Regent Lisa Levine and Board of Regents Chief of Staff Dean Gould this summer, Board Chair Mark Doubrava quietly approved an expenditure of $9,500 for an outside lawyer to provide "legal advice and counsel to the Regents in anticipation of possible litigation," according to documents obtained through a public records request by The Nevada Independent.
The precise nature of the outside investigation remains confidential, and mention of parties involved and the full scope of the agreement was redacted from a copy of an engagement letter between the attorney, Apalla Chopra of the Los Angeles-based firm O'Melveny & Myers LLP, and the Board of Regents.
But statements from Doubrava last month confirmed that Chopra's involvement comes in response to incidents between Levine and Gould during board meetings in July and August.
Gould did not respond to several requests for comment, though an email obtained separately by The Nevada Independent shows Gould later filed a formal complaint alleging a hostile work environment on Aug. 17, three days after Doubrava wrote to regents to inform them of Chopra's hiring. Gould's complaint itself, however, has remained confidential and specifics remain unknown.
As board chair, Doubrava maintains a broad mandate to "perform and all duties assigned or delegated" to him under system bylaws, and Chopra's hiring wouldn't be the first use of outside counsel by the board. Regents last turned to an outside attorney in 2016 after an investigation by the Las Vegas Review-Journal revealed then-chancellor Dan Klaich had drafted a letter to legislators under a consultant's letterhead during funding formula negotiations in 2012.
But the board chair has otherwise provided few communications to other regents on either the specific nature of Chopra's advice and investigation or on the costs associated with her hiring.
Several regents contacted Thursday by The Nevada Independent said they had not been made aware of the $9,500 fee for Chopra's services. That includes Regent Trevor Hayes, who also criticized the lack of a public meeting of the full board to assess Gould's conduct.
"[Gould's] behavior at that [Aug. 7] meeting was not appropriate," Hayes said over text message. "The entire board should determine what, if any, actions should be taken."
In a written statement, Doubrava said he could not comment on the events in question because of confidentiality restrictions, but otherwise praised Chopra's expertise.
"Ms. Chopra is an expert in employment law and Title IX, and has regularly represented institutions of higher education," Doubrava said. "Our process will be guided by the principle of fairness as we serve NSHE's overall mission to serve our community of students, staff, and faculty members."
In a letter sent to regents on Aug. 14, Doubrava said Chopra was hired explicitly because of "events which occurred on July 23 and August 7, 2020, in our Board meetings."
That first incident involved an exchange between Gould and Levine in which Gould took issue with Levine's extended use of the new business portion of the agenda. Interrupting Levine, Gould characterized her statements as "lectures" to the board, prompting Levine's reply that she would try "not to lecture and be mansplained again."
At the next meeting on August 7, following a heated debate over then-looming federal changes to the Title IX rules governing campus investigations of sexual misconduct, Gould interrupted Levine amid a dispute on parliamentary procedure and said: "I don't want to man-speak, but I will have to if you continue to child-speak so please stop."
The second incident exploded on social media, with a viral tweet containing a video of Gould's remark drawing swift pushback from, among many critics, a number of the state's most prominent Democratic politicians. That includes Gov. Steve Sisolak — who appointed Levine to the board — as well as Rep. Dina Titus, for whom Levine once worked as a congressional staffer.
Gould later denied any wrongdoing in a statement, instead referencing the July 23 comment from Levine and decrying it as "unprofessional and embarrassing" and "not an appropriate way for an employer to speak to an employee."
Speaking directly to his comments on August 7, Gould's statement said only that he became frustrated with "her lack of decorum" and that he "should not have stooped to her level of acrimony."
Outside of the incidents involving Levine, Gould is not without his critics. A letter from the Nevada Faculty Alliance sent to regents on Aug. 14 called Gould's behavior "disrespectful and belittling" and charged that the chief of staff and previous board chairs had misapplied and misinterpreted rules across the last several years. 
"While the recent incident is a personnel issue with the Chief of Staff, who serves at the pleasure of the Board of Regents, it is also related to broader issues of the Board's operations that could be improved for the benefit of transparency and accountability of the Nevada System of Higher Education," the letter said. "We call upon the Board of Regents to address both aspects of the problem to begin to repair endemic concerns"
Gould has been absent from board meetings since Aug. 7, including missing a special meeting on Aug. 21 and the first day of the regent's two-day quarterly meeting on Sept. 10.
Correction, 9/11/20 at 11:34 a.m. - An earlier version of this article incorrectly referred to the Nevada Faculty Alliance as the Nevada Faculty Association.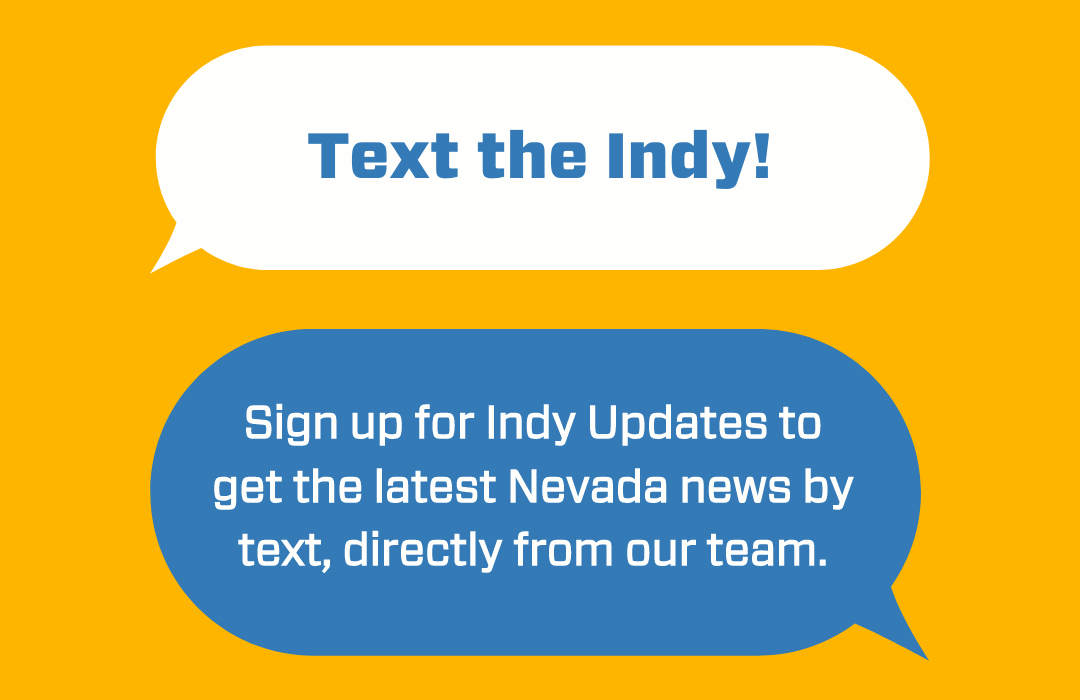 Featured Videos
Comment Policy (updated 4/20/2021): Please keep your comments civil. We reserve the right to delete comments or ban users who engage in personal attacks, use an excess of profanity, make verifiably false statements or are otherwise nasty. Comments that contain links must be approved by admin.