Sisolak and Schieve at Latino roundtable in Reno. (Daniel Rothberg/The Nevada Independent)
Reno mayor endorses Sisolak for governor
September 8th, 2018 - 4:28pm
Reno Mayor Hillary Schieve endorsed Democratic gubernatorial candidate Steve Sisolak for governor on Saturday.
Sisolak, who is better known in the South as a Clark County Commission chairman, is running against GOP Attorney General Adam Laxalt. Schieve, an independent who is running for a second term and is heavily favored for re-election, had declined to endorse in the race for several months.
But she said she ultimately made the decision, announced after a Latino roundtable with Sisolak during which she said "it's important to support someone who understands counties and cities."
"It's really important to have a governor that can understand what happens on the local level and how much it affects our daily lives," Schieve said. "And that is from health care to infrastructure to affordable housing to homelessness to mental health. These are things that local electeds face, and this is something he can understand."
Laxalt and Schieve had a public disagreement late last year over whether a city of Reno lawsuit targeting opioid manufacturers would undercut efforts in the attorney general's office. Schieve accused Laxalt of pitting "Nevadans against Nevadans" by requesting the city not file a lawsuit.
In August, Schieve appeared close to endorsing Sisolak at an event touting potential sites for a Raiders training facility, applauding Sisolak's work in local government and calling him a friend.
Disclosure: Steve Sisolak has donated to The Nevada Independent. You can see a full list of donors here.
Editor's note: This story will be updated soon.
INDY FAST FACTS
Steve Sisolak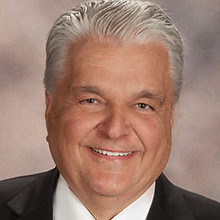 Job:
Clark County commission chairman
Party:
Democrat
In current office:
2009-present Commission chairman since 2013
Birthdate:
December 26, 1953
Education:
University of Wisconsin—Milwaukee (B.S.) University of Nevada, Las Vegas (M.B.A.)
Other public offices held:
Nevada System of Higher Education Regent (1999-2009)
Total donations:
$9,647,261 (1/12/11-6/7/18)
Top donors:
MGM Resorts International $174,359 Station Casinos/Zuffa: $90,000 Las Vegas Sands $75,000 Fidelity National $61,600 Marnell Companies LLC $55,000
INDY FAST FACTS
Adam Laxalt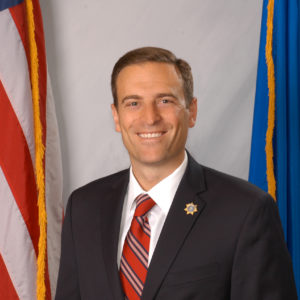 Job:
 Nevada State Attorney General
Party:
Republican
In current office:
2015-present
Birthdate:
August 31, 1978
Education:
Georgetown University (B.A.) Georgetown University Law Center (J.D.)
Other public offices held:
None
Total donations:
$8,262,050 (1/08/14 - 6/07/18)
Top donors:
Station Casinos/Zuffa/Fertitta $208,500 Las Vegas Sands $75,000 Marnell Properties LLC $42,500 Starpoint Resort Group/Partners $40,000 MGM Resorts $35,000
From the Editor
The Nevada Independent
is a 501(c)3 nonprofit. We need help to attain the elusive goal of sustainability. We depend on recurring donations from you, the readers who believe in our mission of nonpartisan, transparent journalism. I know you are busy. I know you have many commitments. But if you would take a moment to
support our work
or bump up your current donation, I would be forever grateful.
Thanks for all of your support.
Best,
Jon Ralston
get our morning newsletter,
The Daily Indy
Stars & Struggles
Take a peek into today's education world through the lens of Sunrise Acres Elementary School in Las Vegas.
@TheNVIndy ON TWITTER