Reno will become first U.S. city to track real-time greenhouse gas emissions in effort to meet Paris Climate Agreement targets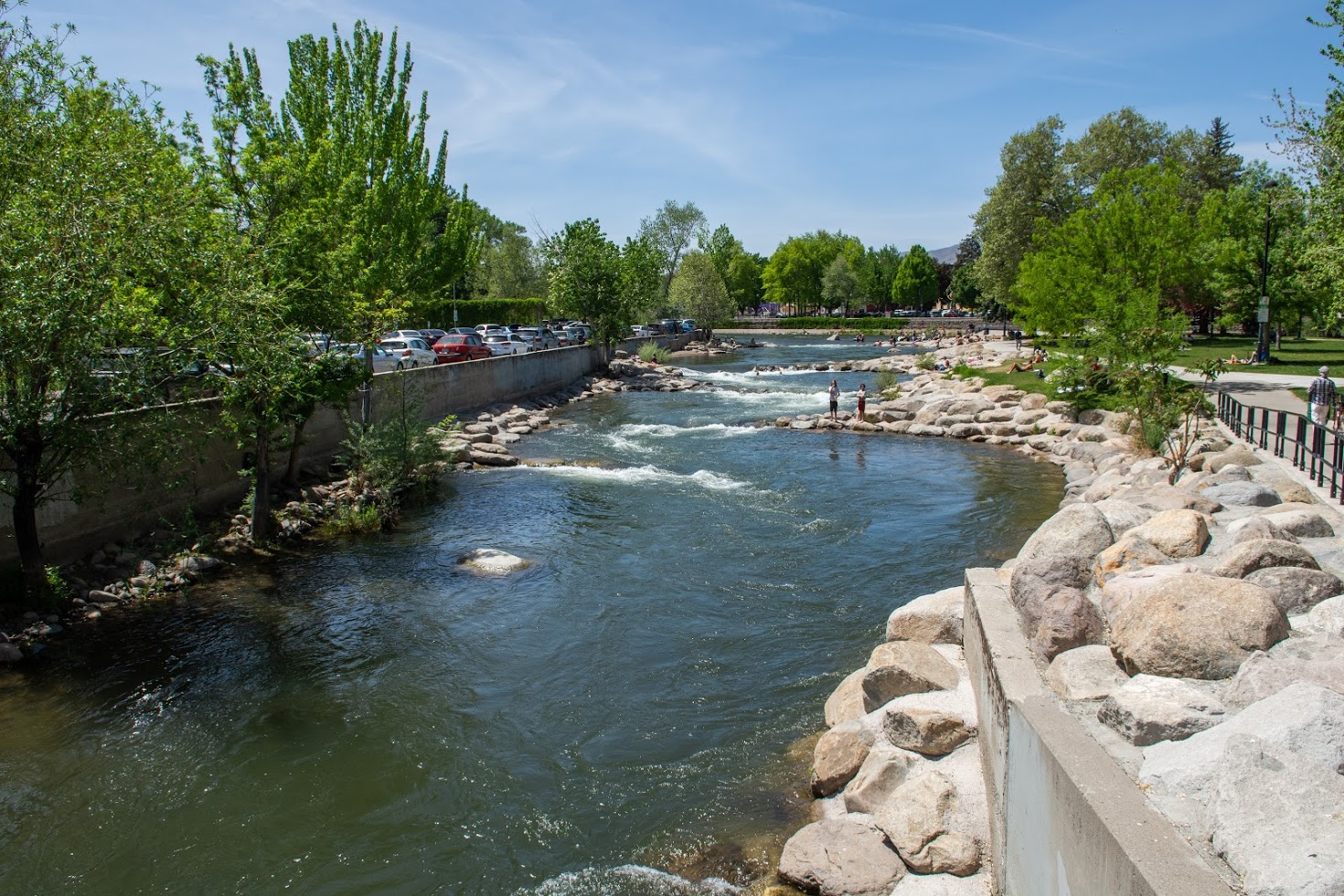 Reno will be the first American city to pioneer real-time energy and emissions tracking in order to help curb climate change, state and local elected officials announced at a press event on Thursday.
The collaboration between Gov. Steve Sisolak, Washoe County Chair Bob Lucey and Reno Mayor Hillary Schieve — who are a Democrat, Republican and nonpartisan, respectively — transcends party lines and partners with the Reno-based carbon tracking company Ledger8760.
"Starting today, we are also going to take the innovative and pragmatic step of actively measuring our carbon footprint so we can use this real time information to understand our actual impact," Sisolak said in a statement to The Nevada Independent. "This is how we fight climate change and protect our state."
The elected officials, who gathered at Reno Fire Department Station 11 for the reveal, said that collecting and using real-time and on-demand data will put the city on better footing to achieve the broad goals set out in the Paris Climate Agreement while also fostering economic growth.
"Nevada will now be a leader in how state and local governments around the world track and reduce their carbon emissions to meet the goals set in the Paris Climate Accord," Sisolak said during the event.
"We are going to be the first out of the gate, but also I think we will be a model for other cities across the country," Schieve added.
The international treaty is designed to "limit global warming to well below 2, preferably to 1.5 degrees Celsius, compared to pre-industrial levels." The U.S. signed on to the agreement in 2015, but then exited under the Trump administration.
In 2019, Sisolak entered Nevada into the U.S. Climate Alliance, a coalition of states that committed to honor the Paris Agreement, regardless of federal policy. President Biden recommitted the U.S. to the Paris agreement on his first day in office, promising to lower carbon emissions by 26 percent by 2025, compared to levels in 2005. However, the agreement doesn't specify precisely what changes need to happen to reach the target.
"The problem is, Paris is a set of goals," said Josh Weber, Ledger8760 co-founder, "and unless you know what you're starting at, you don't know what you need to do to get through those reduction targets."
Weber said the partnership across various levels of government and with the private sector equips Reno with a reliable baseline of carbon emission data. The company will collect live energy and emissions data using tracking standards set by the Intergovernmental Panel on Climate Change from all public facilities in Reno and Washoe County, as well as from certain state facilities including the Capitol and Legislative Building in Carson City, and Las Vegas facilities including the Department of Motor Vehicles office on Flamingo Road and Grant Sawyer State Office building.
The announcement event featured a promotional video showing how energy usage and carbon consumption at a location like Reno Fire Department Station 11 would be tracked.
"What the city, the county and the state are saying is: We're going to show this as it's happening, and we're going to tell you what we're doing to reduce it as it's happening rather than waiting once a year," said Adam Kramer, CEO of Ledger8760. "They're being responsive."
Weber said tracking emissions can get complicated. Most other cities report greenhouse gas emissions on an annual basis. Data on direct emissions such as driving, electric grid-related emissions such as turning on a light and indirect emissions off the grid such as flying are often reported by way of different methods in different places. And even something as simple as using energy in the morning instead of in the evening can affect emission levels.
"Where we were struggling was just getting data, even to monitor energy use in our buildings," said Suzanne Linfante, Reno's sustainability manager. "What was happening in the past was energy-use would come in historically and we'd get a bill."
Linfante said Reno was the only city to have a sustainability and climate action plan when Ledger8760 came on board, and that better data will help inform proactive policies that make the most sense while in pursuit of the Paris emission reductions. Those decisions could include retrofitting buildings, expanding electric vehicle fleets, developing more solar energy or adding additional renewable generation.
Washoe County Chair Lucey pointed to the potential for more jobs in energy and adjacent industries that the new program could spell, including solar installations, building upgrades and green manufacturing. He also stressed the importance of addressing the extreme weather that climate change brings, particularly the more frequent triple-digit temperature summer days.
"We're seeing tremendously hotter summers and warmer winters," Lucey said. "And those have a direct impact on our community in regards to our ability to service our residents."
Reno and Las Vegas both have been reported among the fastest warming cities in the country by Climate Central, a group of scientists and journalists who research and analyze climate change data.
"This is about preserving Nevada, preserving Washoe County and our community," Lucey said, "so we have it for many generations to come."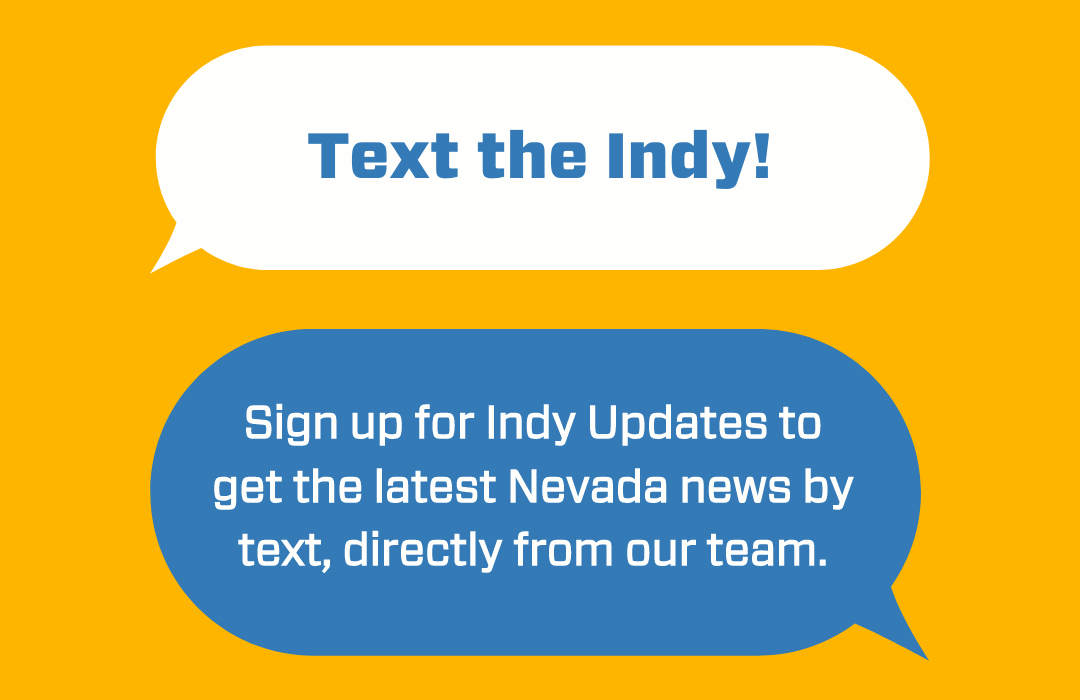 Featured Videos