Reno's first female chief says police can help the homeless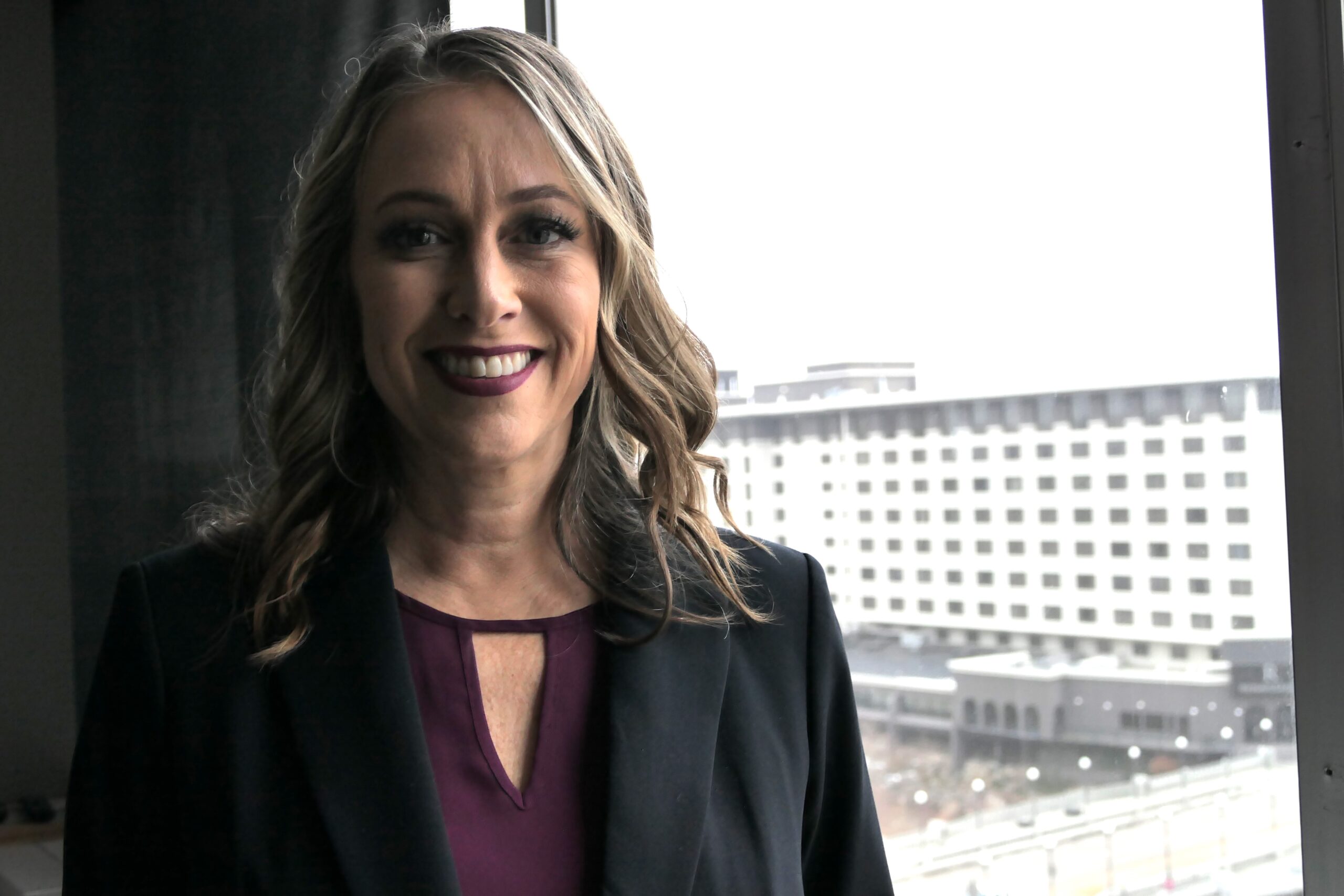 Reno is welcoming its first female police chief to the force — a longtime member of the Stockton Police Department who said she sees a role for law enforcement in addressing homelessness and wants to support crime victims regardless of their housing situation.
Kathryn Nance, who served as deputy chief in the Northern California police agency, will in February assume the responsibilities of Police Chief Jason Soto, who is retiring after more than 25 years at the Reno Police Department.
According to a 2019 report from the Office of Community Oriented Policing Services, this will make Nance one of 300 women police chiefs nationwide.
In an interview with The Nevada Independent after the city council appointed her on Wednesday, Nance said that although she knows the importance of seeing minorities in leadership roles, it was the women who came before her that paved the way for her to become Reno's first female police chief.
"There's women that started careers in law enforcement as police. Women that had very stifled careers and could only do certain things and, really, those are the trailblazers that allowed me to even apply for this job, much less to be given all the opportunities I have been given and then to end up as the chief here," Nance said.
"I understand the importance of it and I understand … that people just really are very happy to see that change," she added. "But what I really think it provides is an opportunity for us to look at our departments and say that there is the ability to have diversity at all ranks and at all levels."
Nance's appointment and confirmation come after a nationwide search by the City of Reno following Soto's announcement last spring that he would be retiring by the end of 2022. The search came down to two candidates: Nance and Sparks Police Chief Chris Crawforth.
City Manager Doug Thornley referenced Nance's initiatives during her 26 years in law enforcement to address the unhoused population and mental health, as well as her data-driven approach to traffic enforcement, as reasons why she is "the right person to lead RPD."
Nance's appointment comes at a time when Northern Nevada municipalities have been putting resources into the massive Cares Campus shelter and Mayor Hillary Schieve worked to open a 24-hour psychiatric help facility at Northern Nevada Adult Mental Health Services in Sparks in September.
However, local governments in the region are also being criticized for recent efforts to criminalize sheltering outdoors.
"You can't arrest your way out of homelessness," Nance said. "But there is a place for law enforcement to be involved and to ensure that victims of crimes, and property that's being destroyed, is handled in an enforcement manner when need be."
She said she firmly believes "that if you're a victim of a crime, you deserve police services … regardless if you're housed or unhoused."
Nance's new role also comes just three days after a shootout involving two suspects and two officers in West Reno left a 32-year-old suspect dead and one officer wounded but in stable condition.
Nance said such incidents are hard on everyone in the community, and that trauma needs to be addressed.
"That far-reaching trauma and the impact that situations like that can have have to be addressed," Nance said. "And ensuring that our communities where these incidents happen feel safe is a priority of mine."
Addressing that trauma should also be extended to the members of the police department, Nance said, emphasizing the importance of getting officers mental health resources when needed. Newly elected Clark County Sheriff Kevin McMahill made a similar commitment to officer mental health when he took office last week.
Nance said she would not have made it this far without the support of her husband, James — previously a Stockton Police Department motorcycle officer before a crash in 2018 left him unable to walk — as well as their blended family of four children ranging in age from 23 to 30, and a 5-year-old grandson.
Nance said in a news release she had been wanting to relocate to Northern Nevada for some time to be closer to her son, who lives here.
Family is what initially got Nance involved in law enforcement. A single mother of two children working as a waitress at a Chili's restaurant in Stockton, she was looking for a stable job with a retirement plan and benefits when her mother suggested she consider city government work. Nance applied to the police department and worked her way from officer to sergeant to deputy chief over 25 years.
"Without my parents being super supportive and my kids being super supportive, I never could have done any of these things," Nance said. "It's hard to believe because my goal was never to be the chief. I didn't even have a goal to become a sergeant. And just every time one of these changes happened, it was just very natural and needed."
She also dipped her toes in politics, running unsuccessfully as a Republican to represent California's 9th Congressional District in 2016. Democratic incumbent Jerry McNerney won.
Besides providing Reno with police services, Nance wants to get to know the Reno community. One of her first goals is to review a list of stakeholders to see who is missing and meet with them.
Nance knows what kind of legacy she wants to leave.
"I just want to be remembered as somebody that came in here and provided strong leadership and guidance and gave this department what it needed," Nance said.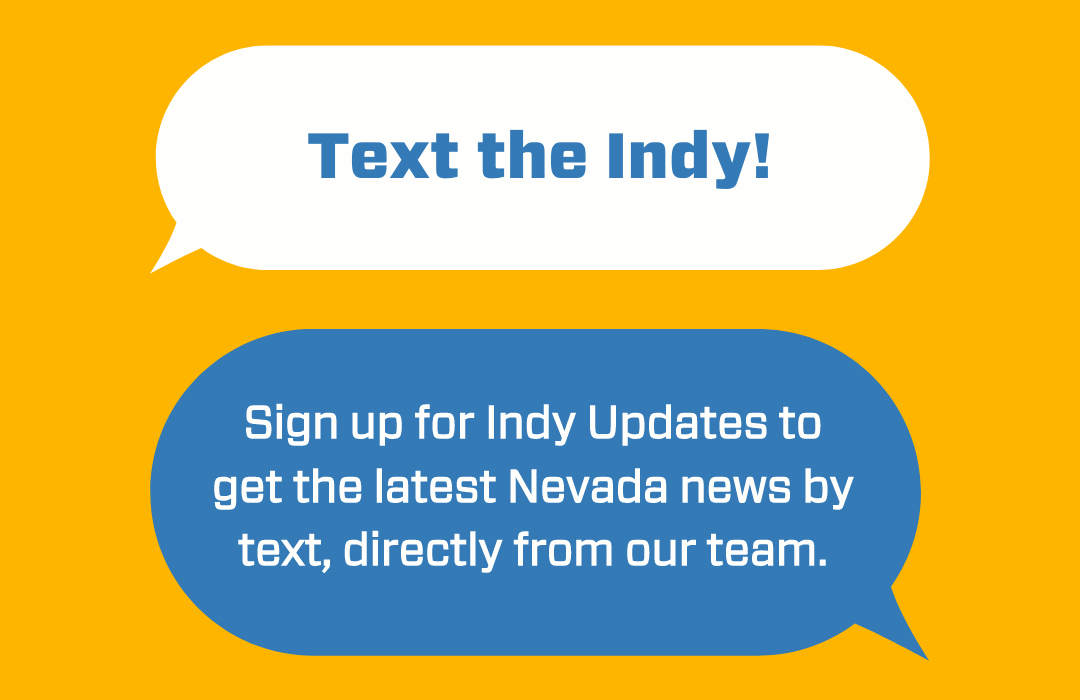 Featured Videos
Comment Policy (updated 4/20/2021): Please keep your comments civil. We reserve the right to delete comments or ban users who engage in personal attacks, use an excess of profanity, make verifiably false statements or are otherwise nasty. Comments that contain links must be approved by admin.