Rep. Susie Lee announces more than $600,000 in second quarter fundraising haul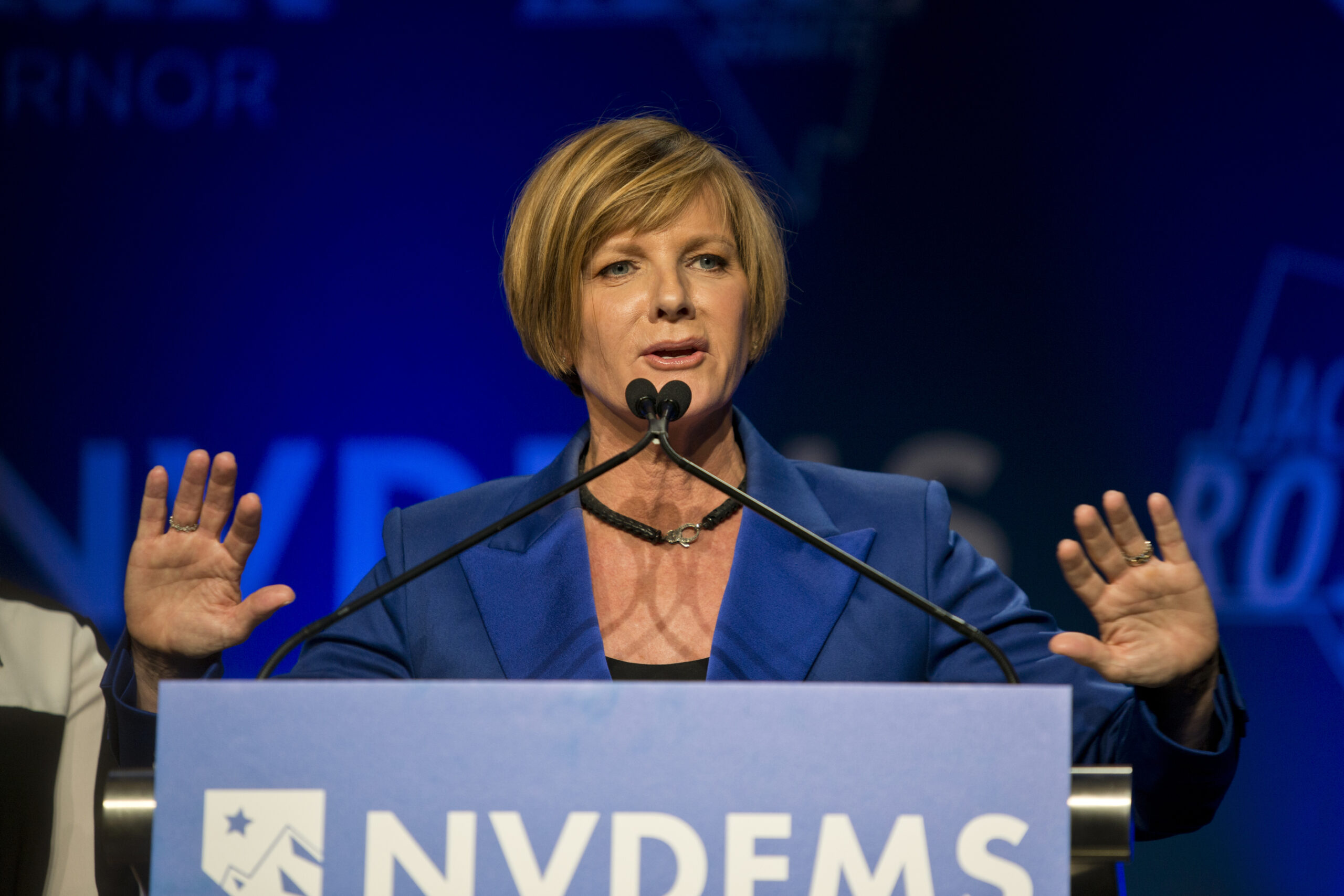 Democratic Rep. Susie Lee reported more than $600,000 in second quarter fundraising Friday, an amount that boosted her cash on hand to more than $925,000 ahead of her re-election bid for the perennially competitive 3rd Congressional District next year. 
It's an amount roughly the same as the $600,000 in contributions she raised in the first quarter of this year, and nearly $160,000 more than she raised in the same time period in 2019. Still, it lags the massive hauls usually seen in the final days of an election, such as the roughly $830,000 she raised in the third quarter of last year.
Lee's announcement comes ahead of next week's filing deadline with the Federal Election Commission, which will provide the first clear fundraising numbers for an increasingly large field of congressional candidates.
Four Republicans have already thrown their hats into the race, including April Becker, who narrowly lost a state Senate bid in 2020; veteran and financial planner Mark Robertson; attorney Noah Malgeri; and Reinier Prijten, who ran and lost a Republican congressional primary bid in New Jersey last year.
By far the largest of Nevada's four congressional districts by population, District 3 has for years been the most competitive congressional district in Nevada. Lee first won the seat by more than 9 points on the back of the "blue wave" of the 2018 midterms, but held it by just 3 points in 2020.
Encompassing roughly the southern half of Clark County, including many of the Las Vegas metro's wealthiest suburbs, District 3's voter registration numbers are nearly evenly split between Democrats (33.5 percent), Republicans (31.6 percent) and the combined number of non-partisan or other registered voters (34.9 percent).
Those figures will likely change following the redistricting process later this year, however, as state Democrats in control of the line-drawing may seek to shore up a Democratic advantage by redistributing district lines across or around heavily Democratic-leaning areas in central and east Las Vegas.