Republican Vegas councilman, former cop Stavros Anthony sets sights on Congress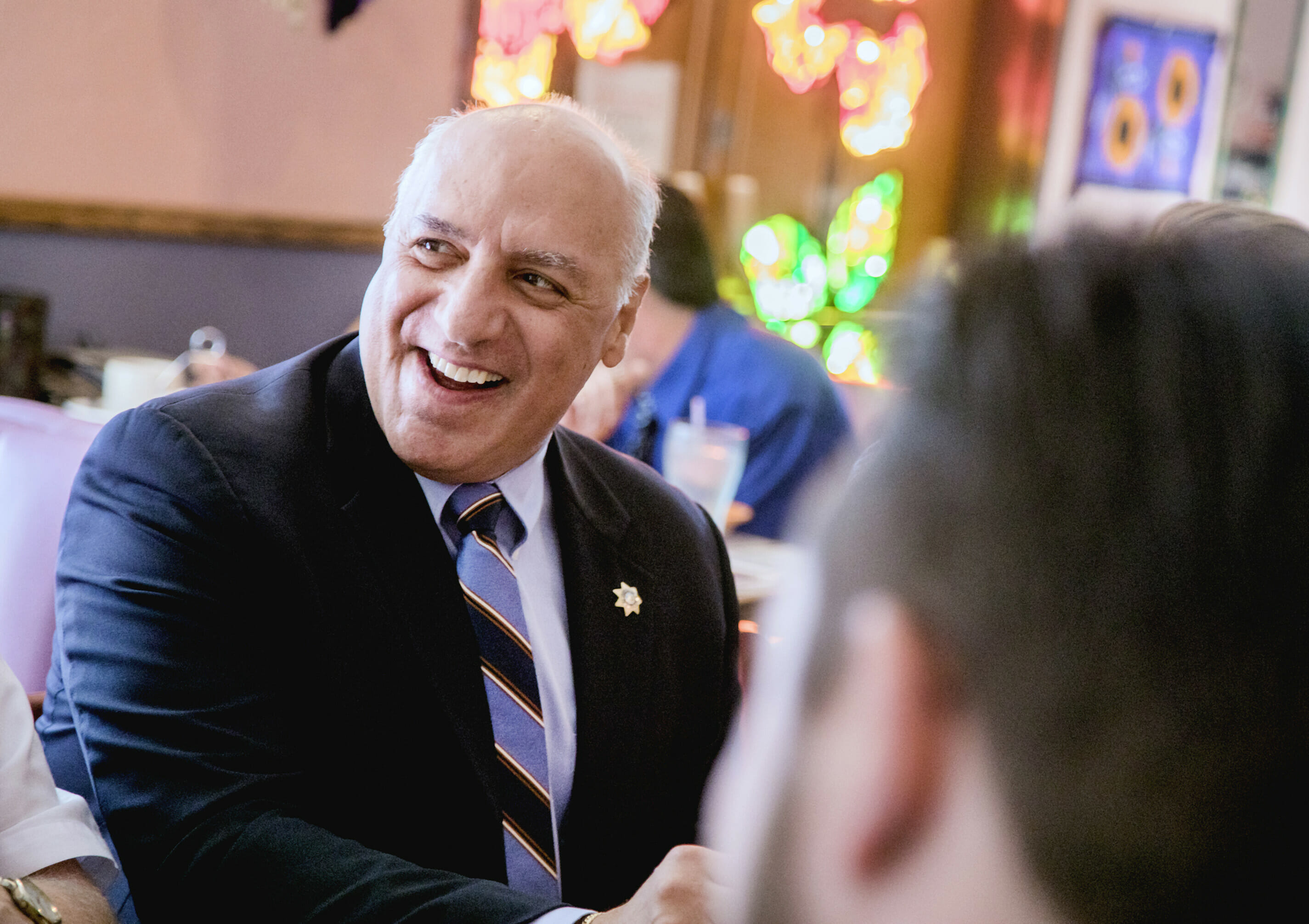 Stavros Anthony said he might have been a shepherd in Cyprus today had his parents stayed on the Mediterranean island.
Instead, they immigrated to the U.S., where their son rose through the ranks of the Las Vegas Metropolitan Police Department, was elected to the board of regents of the Nevada System of Higher Education and then to three terms on the Las Vegas City Council. He's now running as a Republican in Nevada's sprawling 4th Congressional District, where he hopes to challenge freshman Democratic Rep. Ruben Kihuen.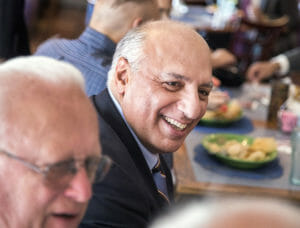 "The reason I'm running is because I think this is a great opportunity for me and great timing to use the things I've learned on a state level and on a local level and take those to D.C.," Anthony said at a breakfast meeting Wednesday in Las Vegas for the group Hispanics in Politics. "Most people just want to have a job and raise a family and excel in the field that they've decided to excel in ... and really having the liberty and freedom to pursue their dreams with as little government interference as possible. That's really what this country is all about."
The district combines wide swaths of rural central Nevada with urban North Las Vegas and has an 11 percentage point Democratic advantage, but it's not unwinnable for a Republican during a midterm election when Democratic turnout is expected to wane. GOP Rep. Cresent Hardy scored an upset in 2014's red wave, unseating one-term Democratic Rep. Steven Horsford.
That stinging loss has Democrats watching their backs and their voter registration numbers ahead of 2018.  In their public statements, they're bullish that failed Republican efforts to repeal Obamacare and President Donald Trump's performance will sink GOP hopes.
"Republicans in Washington are busy trying to dismantle the Affordable Care Act and end Medicaid expansion, and any Republican candidate who runs in this district will own their radical, massively unpopular agenda. The chaos and corruption of the Trump White House isn't going to help them, either," Stewart Boss, spokesman for the Nevada Democratic Party, said in a statement to The Nevada Independent. "Congressman Kihuen is a champion for working families who is fighting to expand Nevadans' access to health care, and the voters of District 4 are going to re-elect him in 2018."
Aside from Anthony and Kihuen, the only other person who's filed with the Federal Election Commission is progressive activist Amy Vilela, who has criticized Kihuen for failing to co-sponsor a bill that would allow Medicare for all and has filed as a Democrat.
Anthony, who said his top three priorities are strengthening the military, supporting law enforcement and pushing more power from the federal government down to the state and local levels, has said Trump is "doing some good things back in Washington."
"He's trying to lower taxes, he's got a great vice president — Pence. His first Supreme Court pick, (Neil) Gorsuch, was spot on, he wants to keep this country safe, he's reducing regulations, he wants to get people back to work," Anthony said in a late July interview on KLAS' Politics Now show. "I think he's doing all these things to bring this country back so I support President Trump."
Where he stands
Raised in the Detroit area by a father who ascended from potato peeler to executive chef at a country club, Anthony graduated from Wayne State University in Michigan in 1980. A stint on the campus police force drew him into law enforcement.
He moved out west to Las Vegas at age 23 to take a job on the force, and rose through the ranks to captain before retiring with 29 years of service. He later earned a master's degree in political science and a Ph.D. in sociology from UNLV.
Anthony was elected to the Nevada board of regents for two terms — including time as chairman — and then won a Las Vegas City Council seat in 2009 by a 10-vote margin. He was reelected twice to the nonpartisan role, first with 78 percent of the vote and then in April with 74 percent, and lost a close race for mayor to Carolyn Goodman in 2015.
"I've learned that as an elected official, you have to be responsive to the people you represent," he said of his tenure representing Ward 4, which is north of Summerlin Parkway. "It's hard to get through the bureaucracy of the federal government."
He took conservative policy stances in an interview with The Nevada Independent:
On

Obamacare

, Anthony says "it needs to be repealed so people can come together and come up with something that's a little more free market." He declined to say whether he opposes Nevada's Medicaid expansion in its entirely, but said the federal health care program should be for people at the poverty level and below. "We have to have Medicaid for people who are just in a tough time. But to tell me that a guy in his working age, who's 30 years old, that is not disabled, should be on Medicaid — I think that's ridiculous," he said. "That person should be getting a job and either purchasing their own health insurance — all kinds of different ways to purchase health insurance — or getting it through their job."

Anthony said he opposes

Yucca Mountain

as a nuclear waste repository. "If the federal government wants to turn Yucca into a dump site for nuclear waste I'm not going to go for that," he said. "That just doesn't even sound right. If there's something else that Yucca Mountain can turn into, that is productive for the country and good for Nevada, I'd be glad to talk about it."

On

immigration: "I'm against sanctuary cities. We can't have cities that decide which laws they want the government to enforce and which ones they don't want to enforce, so I'm definitely against sanctuary cities," he said. "The DREAM Act is a little bit tougher. That's something I want to talk to a lot of people about and maybe it's a case by case basis ... maybe we just take people individually and decide on certain criteria whether they're going to stay here under some kind of resident status or not."


On a

border wall with Mexico

: "I'm for securing the border. If it means building a wall, fine, if it means putting a fence up, if it means putting up surveillance — I'll leave that up to the border patrol experts, but we cannot have people coming into this country illegally," he said. "We can't have that kind of system. We can't have people overstaying their visas — it's just going to cause chaos eventually and we can't have that."
For now, Anthony, who's been married for 37 years and has two daughters, is focused on revving up his campaign. He's hired respected Republican consultancy Red Rock Strategies and planned campaign stops in the rural Nevada towns of Goldfield and Mesquite in coming days.
One thing he definitely isn't doing yet: making any comments about incumbent Kihuen, who's taken positions opposite Anthony on mostly everything except Yucca Mountain.
"Right now it's all about raising money and going out there and talking to folks and letting them know what I stand for," Anthony said. "This is all about the people that live in CD4. And eventually we'll talk about Ruben Kihuen, but that's down the road."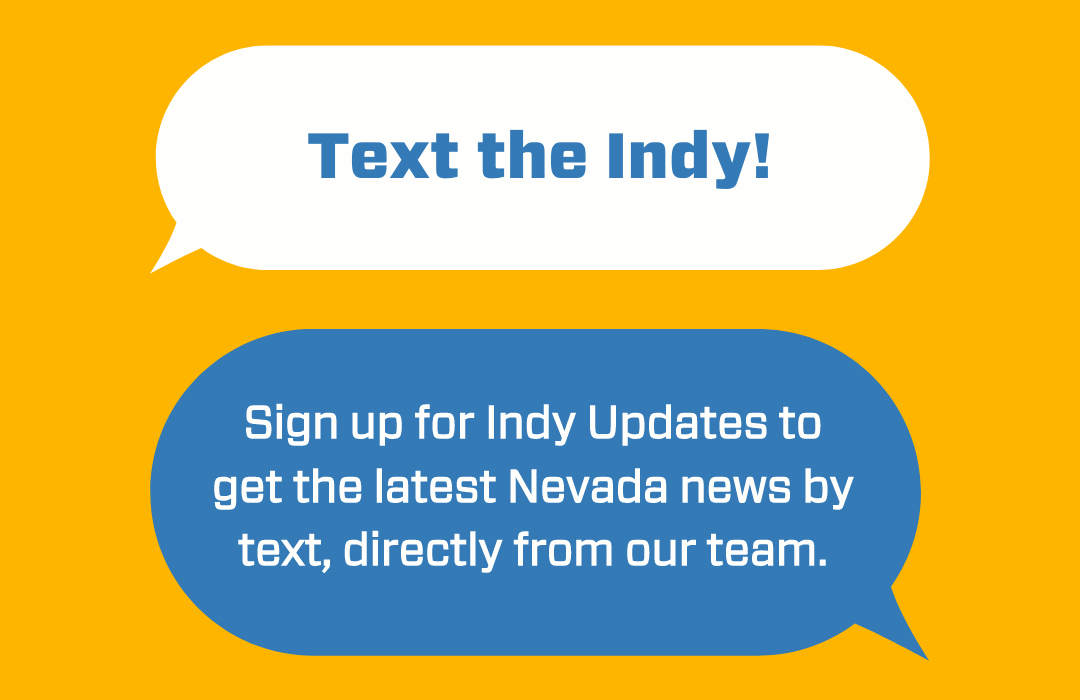 Featured Videos
Comment Policy (updated 4/20/2021): Please keep your comments civil. We reserve the right to delete comments or ban users who engage in personal attacks, use an excess of profanity, make verifiably false statements or are otherwise nasty. Comments that contain links must be approved by admin.