Many questions remain as A's seek to follow Raiders to a billion-dollar stadium in Southern Nevada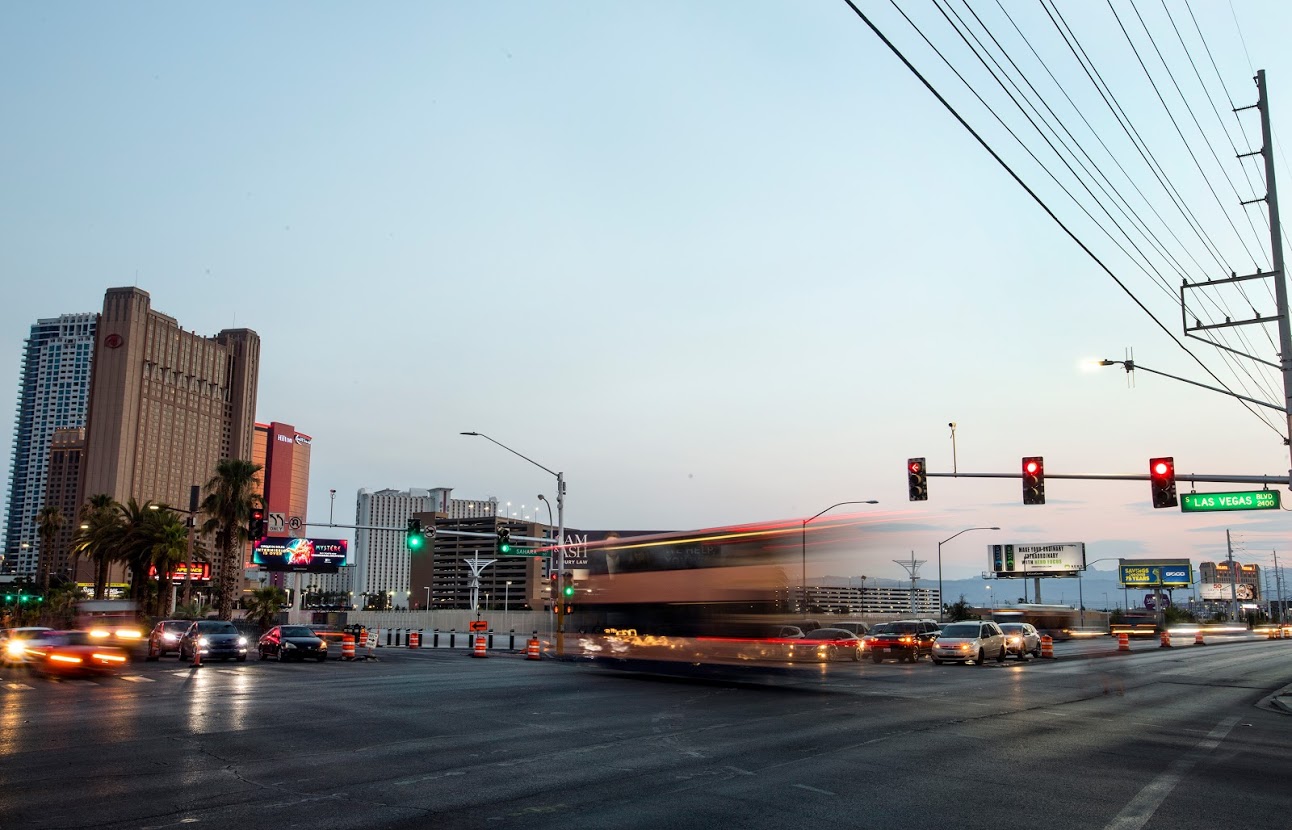 Less than five years after bringing the NFL's Oakland Raiders to Las Vegas, Southern Nevada is dancing with Major League Baseball's Oakland Athletics, the Northern California city's last professional sports franchise, which is seeking to flee the crumbling Oakland Coliseum for possibly a new multi-billion dollar stadium in the desert.
The situation surrounding the Athletics – often referred to as the A's – has far different scenarios and circumstances than the 2016 endeavor by the now-Las Vegas Raiders. The AFC West team launches its second season inside the $1.9 billion Allegiant Stadium next month.
However, when this dance music ends, the possibility exists that the A's will remain in Oakland.
A's President David Kaval said the franchise is on parallel paths toward vacating the 55-year-old Oakland ballpark that also formerly housed the Raiders.
One path is a waterfront ballpark in Oakland as part of a $12 billion development at the Howard Terminal near Jack London Square. But the A's and the city are roughly $500 million apart in negotiations on a term sheet. A preliminary vote on the 34,000-seat stadium by Oakland's City Council is scheduled for Tuesday.
The other path leads to an estimated $1 billion retractable roof ballpark with 33,000-to-35,000 seats located on a yet-to-be-determined Southern Nevada location. At least two sites on the Strip, behind Bally's Las Vegas and across from the Sahara, are being considered.
The A's contract to play in the nearly 47,000-seat Coliseum expires in 2024, so a time element is in play.
The unanswered question hanging over the process like a fog bank above San Francisco Bay is how much the A's would seek in public financing from Southern Nevada to build the stadium.
Las Vegas has the distinction of providing the single-largest-ever pot of public money for a stadium project in the U.S. – $750 million – to help the Raiders develop the 65,000-seat glass-domed facility. A special session of the Legislature was needed to approve an increase in the Strip's hotel room tax.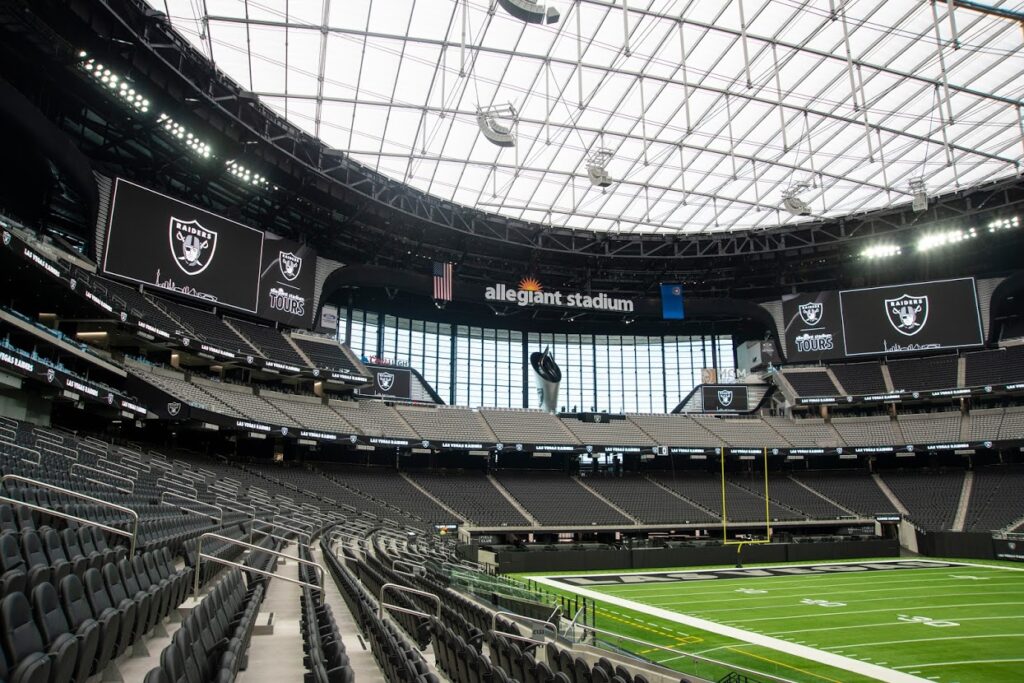 Allegiant Stadium is located on 62 acres along the west side of Interstate 15, across from Mandalay Bay, and has large lanai doors that open to offer views of the Las Vegas Strip.
Kaval said the baseball stadium's location – the A's are considering nearly two dozen potential sites – would help determine a private-public partnership. Allegiant Stadium is in unincorporated Clark County. Meanwhile, the A's have been exploring sites along the Strip, in downtown Las Vegas, Henderson and Summerlin.
"It's too early to figure that part out yet. We don't know," Kaval said during a half-hour phone interview with The Nevada Independent last week. "We're approaching this with humility and we're just dipping our toe in the water to see what's possible and to understand. Obviously, the community is just coming off the pandemic and you have a lot of things happening. We just want to be really thoughtful about how we approach it. We're really trying to learn more about the opportunity and how some of these partnerships take place."
At last week's Major League All-Star Game in Denver, baseball commissioner Rob Manfred said Las Vegas was not a bluff to frighten the city of Oakland. Kaval insisted that the Las Vegas Valley was not a stalking horse to push a favorable Oakland vote. He said the team is serious about Southern Nevada.
He and other A's executives have made three trips to Las Vegas since Major League Baseball gave the A's approval to explore stadium options outside Oakland. Another trip is planned Wednesday, regardless of the vote.
Kaval said the team retained Legends Global Partnerships, a company part-owned by Dallas Cowboys owner Jerry Jones, to conduct a market study on Southern Nevada to help determine a location for the ballpark and the potential audience for the American League franchise.
"If (the market study) shows (a) 90 percent locals (fan base) then a location like Henderson or Summerlin makes a lot of sense," Kaval said. "If there is going to be a predominant or significant number of tourists, then being in the resort corridor makes sense."
The Raiders engaged Legends to secure their stadium's naming rights and as the official premium ticketing and sponsorships agency.
"Key questions need to be answered," Kaval said. "This will drive a lot of our decision-making. We commissioned the study because we are very serious about this parallel path in Las Vegas. That's why we're coming every two weeks. The early returns are positive and exciting, and we want to see how this plays out."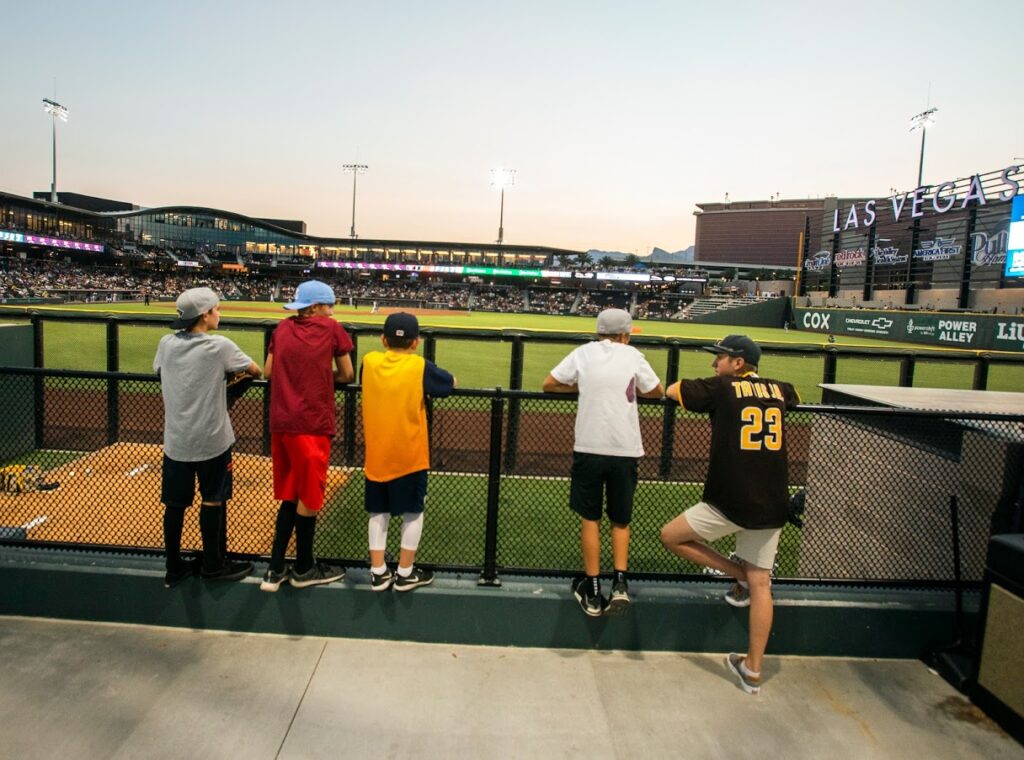 Public financing downsides
Stadium financing pitfalls concern some observers.
Las Vegas could join a handful of cities that have funded multiple stadium projects simultaneously or in close proximity and have run into financial troubles.
Victor Matheson, a sports economist and economics professor at College of the Holy Cross in Worcester, Massachusetts, said Baltimore had financial "horror stories" providing public financing for Camden Yards, home to baseball's Baltimore Orioles, and M&T Bank Stadium for the NFL's Baltimore Ravens.
When the recession hit in the late 2000s, Matheson said Cincinnati had trouble paying off bond obligations that funded the Great American Ball Park for the Cincinnati Reds and Paul Brown Stadium for the NFL's Cincinnati Bengals.
Baseball stadiums, he said, often sit empty before and after 81 regular season home games. The challenge in Southern Nevada, he said, could be creating two multi-billion-dollar venues that are competing for the same events other than football and baseball.
Matheson also warned of a "substitution effect" as both tourists and locals spend money at the stadium that would have gone into the local casino market. He was critical in 2016 of Allegiant Stadium's public financing.
"Las Vegas, which was among the hardest-hit places by the pandemic because it depends heavily on the hospitality sector, may not have the money to provide significant public funding," Matheson said in an interview last week. "Convention traffic is not yet back in Las Vegas, nor is international tourist traffic. This could put Las Vegas in the same boat as Cincinnati and Baltimore."
The Raiders played the 2020 inaugural home games at Allegiant without fans because of capacity restrictions brought about by the COVID-19 pandemic, recording zero dollars in game day ticket sale proceeds and concession revenues.
Tourism declines led to a more than 60 percent drop in Las Vegas hotel room taxes in 2020, which fund the stadium's public financing. Clark County twice dipped into the Las Vegas Stadium Authority bond reserve to make its twice a year payments.
Jeremy Aguero, a principal at Applied Analysis, a research and consulting firm that serves as staff for the Las Vegas Stadium Authority Board, said two years of reserves were built into the Allegiant Stadium financing and more than a year-and-a-half of debt service financing remains. Las Vegas, he said, is building back its room tax generations.
As for financing a potential stadium for the A's, he said it was a "loaded question" when asked if there could be concerns about public money for another ballpark.
Until "we know all the circumstances of what is being proposed," he wasn't going to speculate about a potential stadium for the A's. Aguero said he hasn't met with the team's representatives.
"The approach they are taking is correct because they are not leaving any stone unturned and they are doing a lot of groundwork," Aguero said. "We just have to be mindful of the structure of any deal. The devil is in the details, but what we've learned, no one can pull off a major project like Las Vegas."
Kaval agreed with Aguero's analysis on that last point.
"The success Las Vegas has had in doing big projects, like Resorts World, Allegiant Stadium and the convention center expansion is a positive attribute that the commissioner's office noted," Kaval said. "That's important to make this a reality."
Clark County Commission Chairwoman Marilyn Kirkpatrick said in an interview she was hesitant to support any public financing for a baseball stadium "at this time." She had "just a meet and greet" with the team's contingent and was looking forward to seeing any detail the team provides on the public financing aspect.
"I think it's way too soon. I don't think we can fund what they might be asking for," Kirkpatrick said. "We have a lot of businesses still hurting and we're still in the middle of a pandemic."
Toward the end of the legislative session in May, lawmakers rejected an idea by a lobbyist representing a consortium of Southern Nevada governments, who said there was interest in allowing Sales Tax Anticipation Revenue (STAR) bonds and Tourism Improvement Districts as a potential "tool in the toolbox" for developers. Language for allowing the use of STAR Bonds for a stadium was removed by lawmakers during the conference committee.
Kaval said it was important for the A's to "understand what the options are." A few years ago, he said Mesa, Arizona – where the A's hold spring training – funded a new baseball facility through a rental car tax. In 2008, Washoe County financed $30 million of the $55 million cost for Greater Nevada Field in Reno through a 2 percent tax on rental cars.
Having Major League baseball in Southern Nevada would drive tourism and drive jobs," Kaval said.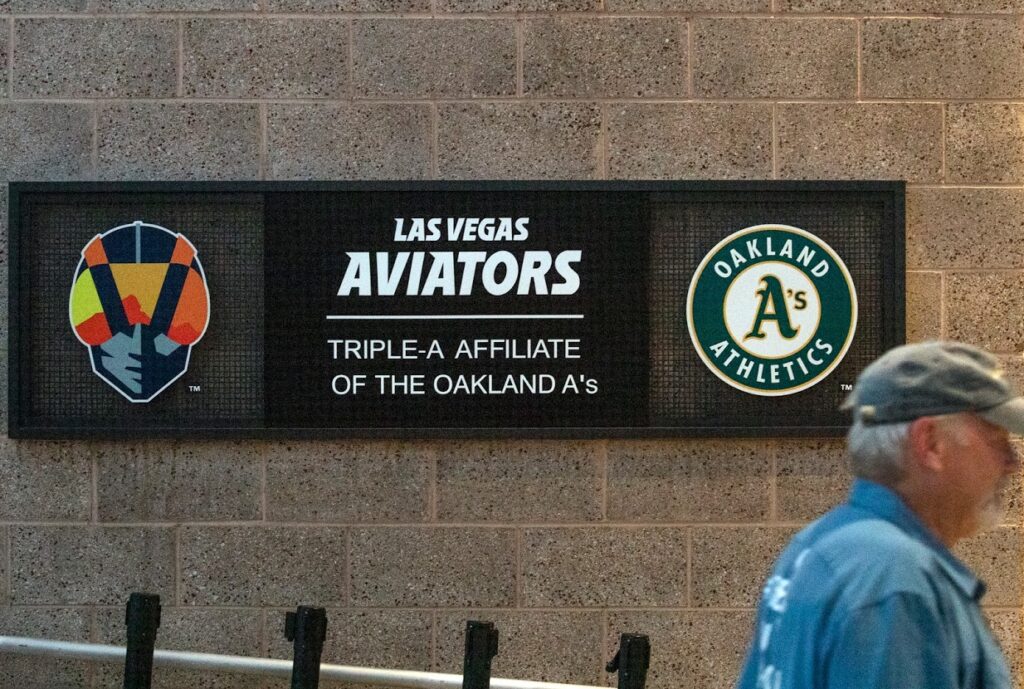 Show me the money
A recent Forbes study showed the value of the Raiders was $3.1 billion at the end of 2020, up from $761 million in 2011 and an increase of 117 percent over just the past five years.
The rise was attributed to the move to Las Vegas, as well as personal seat licenses and ticket sales associated with Allegiant Stadium. The Raiders are now the 12th most valuable NFL franchise and the 29th most valuable professional sports franchise.
Major League Baseball took notice of the figures.
Bo Bernhard, executive director of the UNLV International Gaming Institute, suggested, "in the sports world, locating a franchise in Las Vegas can catapult your value."
Bernhard was involved in the early stages of the Raiders move by producing a report that showed the NFL and Las Vegas could co-exist when Nevada was the only state with legal sports betting.
That issue disappeared with the nationwide legalization of sports betting in 2018.
Sports betting consultant Sara Slane said Major League Baseball has multiple sports betting partnerships for official league data and league-controlled assets.
"Major League Baseball is very ingrained in the sports betting industry," Slane said. "The teams have also embraced sports betting. These deals range from direct market access for mobile and retail (wagering) in Arizona with the Diamondbacks to more traditional sponsorship and marketing opportunities."
Bernhard expects the A's would follow the same path with marketing agreements and partnerships as the Raiders and the NHL's Vegas Golden Knights.
"The Raiders found new ways to monetize the game experience and Las Vegas is far more attractive to those in the corporate world because of the entertainment here," Bernhard said. "The Raiders, and baseball, add to that value."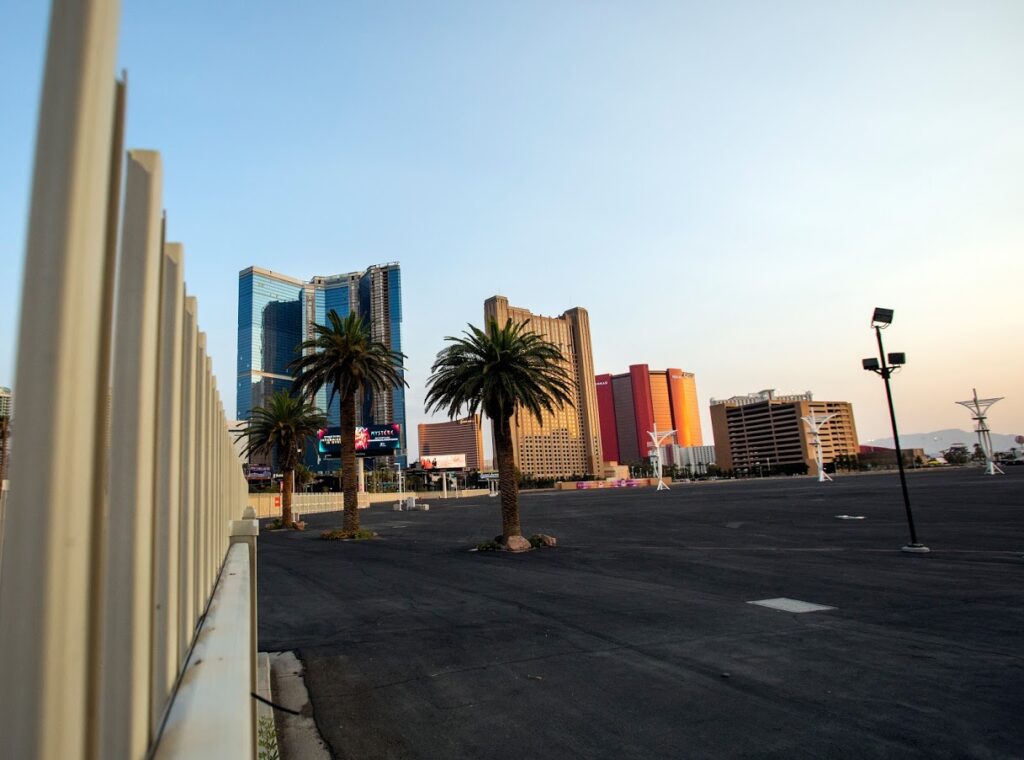 All roads lead to the Strip
The 2016 debate over the Raiders' stadium request quickly ended when the major Strip casino operators, including MGM Resorts International and Caesars Entertainment, agreed to a room tax increase – roughly 0.88 percent or $1.50 a night – that was overwhelmingly approved by the Legislature and signed off by then-Gov. Brian Sandoval.
The other fact was the Strip's insistence that the $1 billion, 1.4 million-square-foot expansion to the Las Vegas Convention Center's West Hall also be funded.
Several gaming insiders questioned whether Strip casino operators would support another room tax increase to fund a baseball stadium, especially if it's built in the suburbs away from Las Vegas Boulevard.
Officials from MGM Resorts and Caesars declined to comment on the A's.
In a statement, Las Vegas Convention and Visitors Authority CEO Steve Hill said he met with the team's leadership and appreciated the interest in Las Vegas.
"It's great the A's organization is considering Las Vegas for its potential relocation," Hill said. "The rapid growth of professional sports teams and high-profile sporting events in Las Vegas have quickly catapulted the destination to become the sports capital of the world. We think it would be a great fit."
Don Logan, president of the Las Vegas Aviators, the A's Triple-AAA farm team since 2019, believes the stadium would find support from the Strip, even if the ballpark is built in Henderson or Summerlin. Logan, now in his 39th season with the minor league franchise, said casinos would use the A's games to bring in customers from all over the country.
"It's about filling rooms, and these are very sophisticated marketers," Logan said. "The tourists will come for major league sports. It allows Las Vegas to offer more as a destination."
At least two Strip locations are being looked at as potential stadium sites.
A spokeswoman for Treasure Island owner Phil Ruffin confirmed the A's toured the Las Vegas Festival Grounds, a 60-acre site at the corner of the Strip and Sahara Avenue Ruffin acquired from MGM Resorts in 2019 as part of his $825 million purchase of Circus Circus.
A 27-acre location behind Bally's Las Vegas, Paris Las Vegas, and Planet Hollywood is also under consideration, according to Kaval. The site was a potential stadium location for the Montreal Expos back in 2004. The team studied Las Vegas as a relocation possibility before settling on Washington D.C. The land is owned by real estate investment trust VICI Properties.
"VICI doesn't comment on specific conversations," company President John Payne said in an email. "However, our significant land bank in Las Vegas represents a compelling opportunity to widen the Las Vegas Strip along the center of gravity and we regularly study opportunities to maximize long-term value."
Kaval said architectural designers are working up plans and conceptual ballpark designs for many of the potential sites.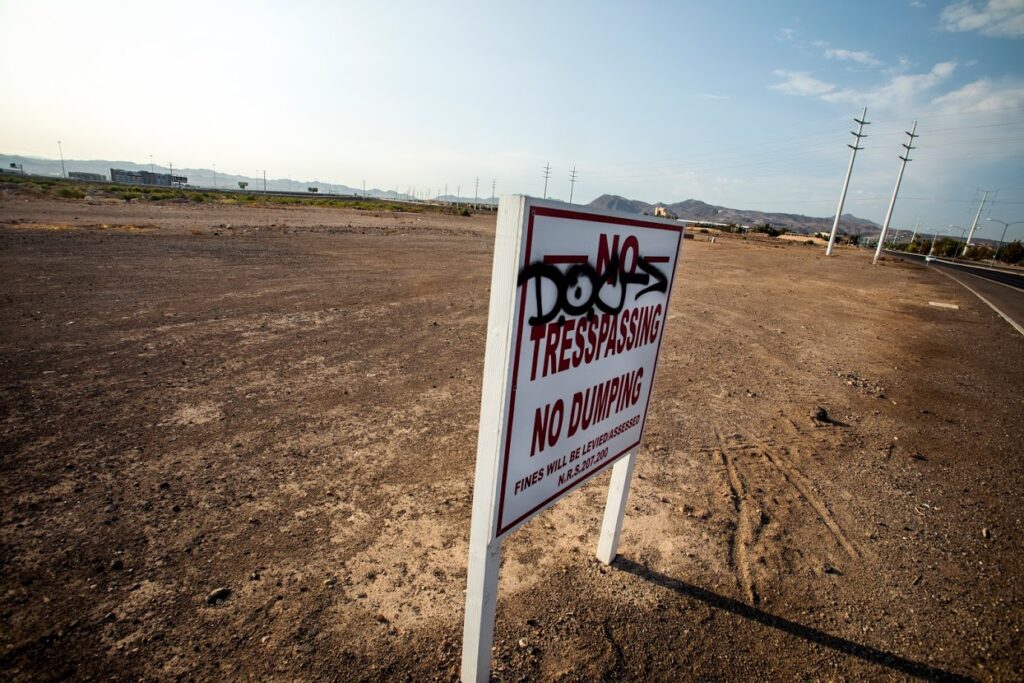 Cone of silence
State and local elected leaders have toned down the initial exuberance for a baseball stadium. Many declined interview requests and sent statements through their press offices.
Gov. Steve Sisolak, one of the primary proponents behind the Raiders' move to Las Vegas and an advocate for the Allegiant Stadium's public financing, didn't offer answers to questions about the A's that were provided to his spokeswoman.
Las Vegas Mayor Carolyn Goodman said in a statement, "We have had great discussions with the A's management, and we look forward to future talks with the team to showcase the advantages of moving to Southern Nevada."
A spokeswoman said Henderson City Manager Richard Derrick had a second meeting with the A's on July 8 to discuss the team's "continued interest in relocating to Southern Nevada." The discussions were described as "largely exploratory."
One site in Henderson that has drawn attention includes three vacant parcels totaling 109 acres and is adjacent to the Galleria Mall and bordered on the east by U.S. 93-95. The Aviators' Logan targeted the location for a spring training complex in the 1990s.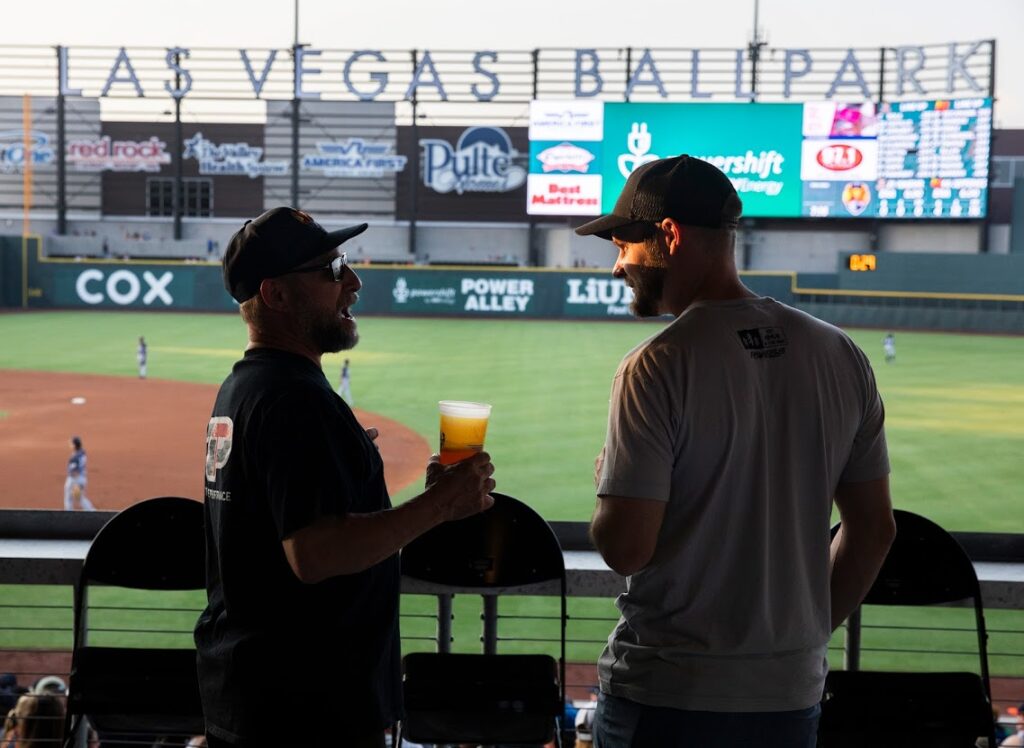 Aviators won't fly away
Logan and Kaval said the arrival of the A's would not spell the end for the Las Vegas Aviators, who have been playing baseball in Southern Nevada since 1983. Three Major League teams – Minnesota Twins, Atlanta Braves and Houston Astros – co-exist in the same cities as their top minor league clubs.
"Minor League baseball is family-oriented and price-conscious," Logan said. "It will be a challenge because you are talking about 150 baseball games combined over six months. That's a lot of baseball. Everyone I've spoken with said it's viable."
Logan told his staff the process for the A's "needs to play itself out" and the team would support the effort.
The Aviators franchise is owned by Howard Hughes Corp., as is the 10,000-seat Las Vegas Ballpark in Downtown Summerlin. The stadium opened in 2019 and the LVCVA has a 20-year, $80 million naming rights deal for the facility. The stadium has been widely praised in minor league baseball circles.
But could it house the A's on a temporary basis if a major league ballpark were in construction?
"Major League Baseball will make that decision," Kaval said.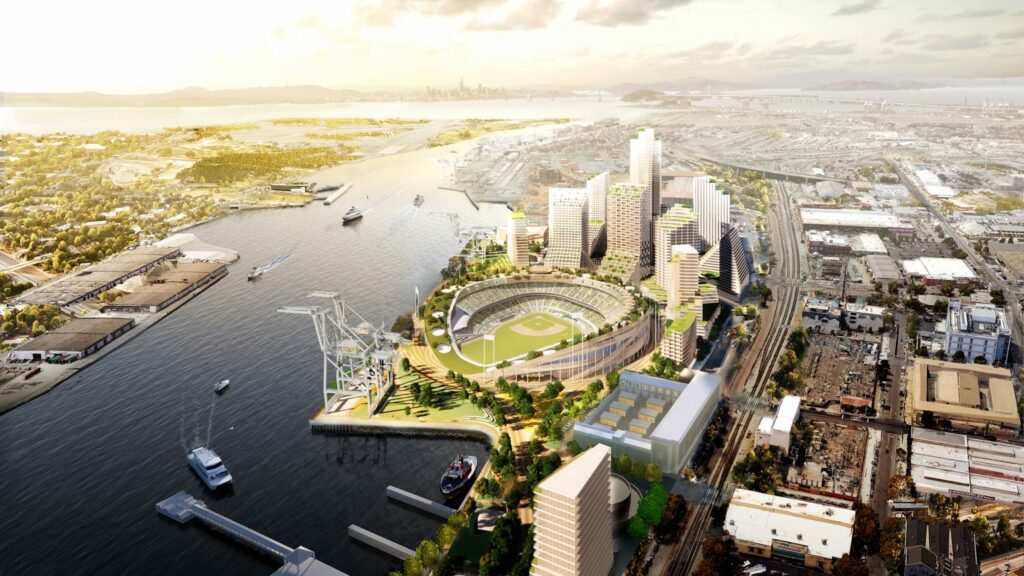 Good-bye Oakland?
Manfred, the baseball commissioner who approved the Las Vegas exploration, said Tuesday's vote "will determine (the) fate of baseball in Oakland." However, even if the council votes in favor of the waterfront stadium, other approvals, such as the environmental impact on the site, are still needed.
"A no vote accelerates the effort in Las Vegas," Kaval said. He noted that Major League Baseball rejected the Coliseum site.
"The league said a renovation or a new rebuild is not something that fits the future of baseball," he said.
The A's have spent more than three years working on the Howard Terminal location and Kaval said the site was preferred by Oakland Mayor Libby Schaaf. But the council has never taken a vote on the project. A spokesman for Schaaf did not return multiple phone messages, emails or text messages.
After Manfred's remarks, Schaaf reiterated her support for the Howard Terminal project in a statement provided to the East Bay Times.
"MLB has once again made it clear that the only path to keeping the A's rooted in Oakland is a ballpark on the waterfront, and we agree," she said through spokesperson Messiah Madyun. "We are continuing to work closely with the A's on a deal that is good for Oakland, good for the A's, and good for our entire region."
Update at 6:01 a.m on 7/19/2021: AB386, the bill relating to improvement districts, was vetoed by Gov. Steve Sisolak on June 10.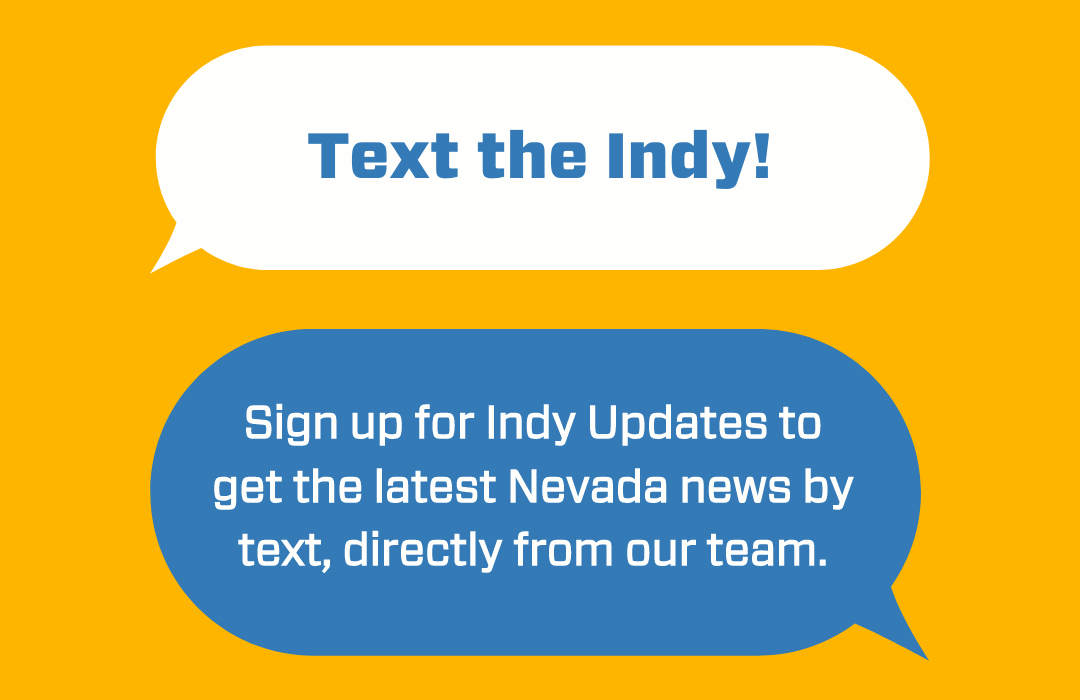 Featured Videos
Comment Policy (updated 4/20/2021): Please keep your comments civil. We reserve the right to delete comments or ban users who engage in personal attacks, use an excess of profanity, make verifiably false statements or are otherwise nasty. Comments that contain links must be approved by admin.