Revamped Clark County School Board eyes fresh start despite lingering controversies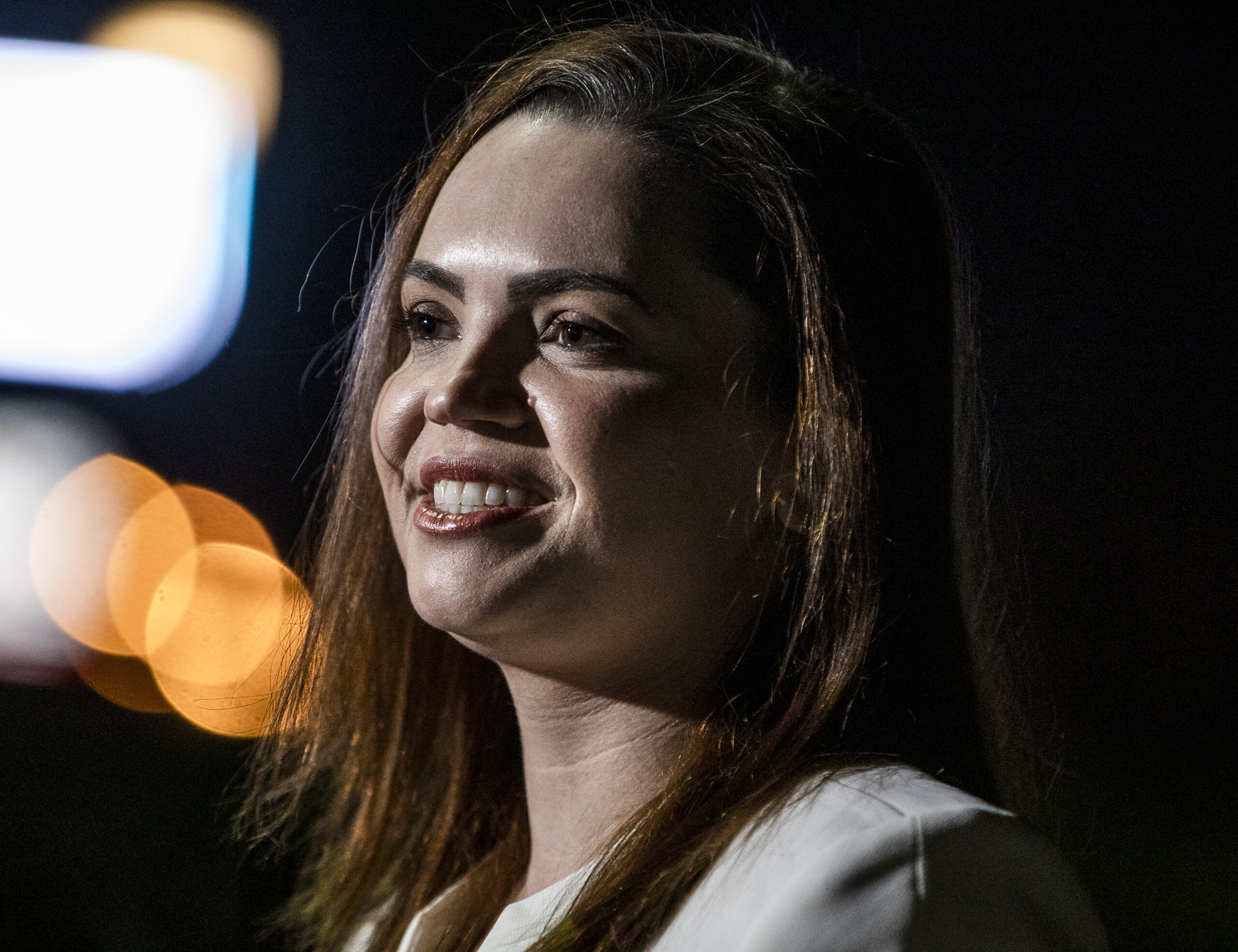 The Clark County School District's three new trustees hadn't even taken their oath of office before controversy started brewing.
Tension-filled social media posts and accusations about conflicts of interest led up to the ceremonial meeting Monday evening.
None of this comes as a surprise to those who closely followed the local election. The down-ballot races to join the governing body that oversees the nation's fifth-largest school district drew a slew of candidates, making for a competitive primary election before the final eight moved on to the general election in November. The run-up to Election Day brought partisan politics — despite the seats being nonpartisan offices — as well as clashes between rival unions.
Ultimately, four women emerged victorious: Lisa Guzman in District A; Katie Williams in District B; Evelyn Garcia Morales in District C; and Lola Brooks, who was the only incumbent running, in District E. The three new trustees will replace Deanna Wright, Chris Garvey and Linda Young, who were termed out at the end of last year.
On Monday evening, the new trustees and one returning board member took their oaths of office. The group projected an air of unity and a fresh start.
"Fundamentally, this role doesn't work without teamwork, without being able to listen to each other — like truly listen to each other and come to consensus, come to agreement," Trustee Irene Cepeda said. "More than anything, I'm really looking forward to (doing) that with all of you."
But the transition of power hasn't been a smooth ride.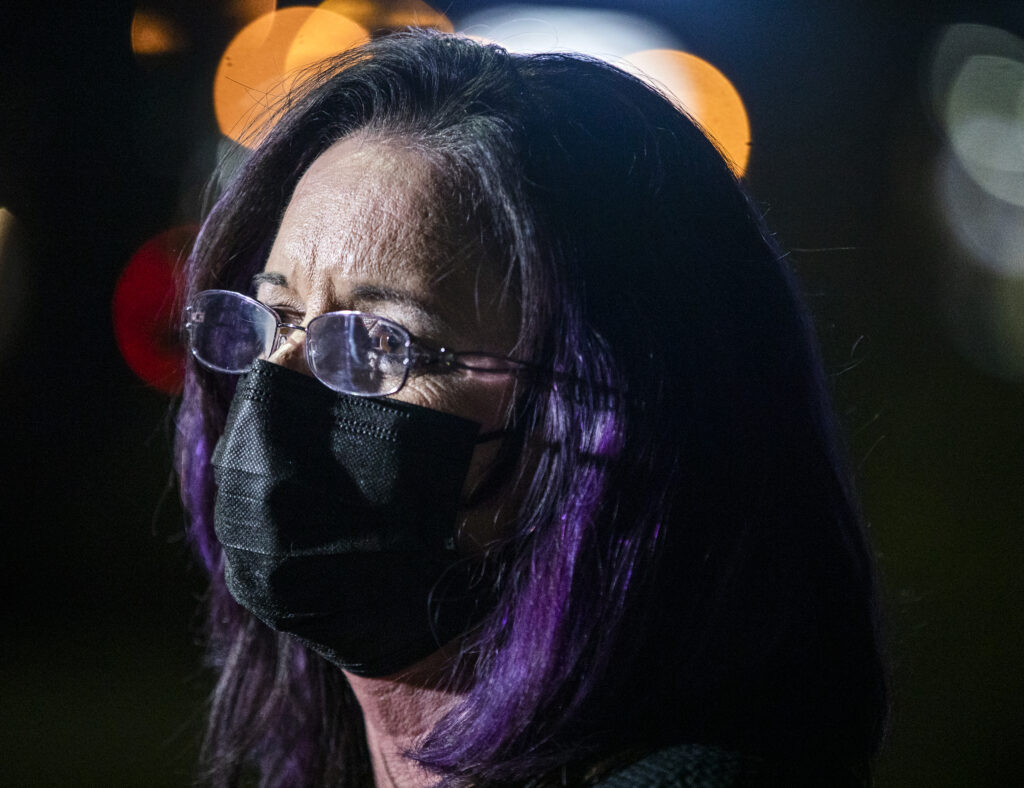 Williams, an outspoken conservative, has found herself at the center of social media feuds. She came under fire for a tweet in early December that some interpreted as a call for physical punishment in schools. Several days later, Williams drew the ire of teachers after another tweet that told educators to "Dust off those resumes" if they didn't want to resume in-person classes.
Despite many online critics who have lambasted her posts, Williams has not backed down. The veteran and former Ms. Nevada, who captured 61 percent of the votes in her district, has repeatedly said she works for parents and students. She intends to donate her trustee salary back to schools.
Williams has made her stance on at least two issues very clear: She supports school choice and wants students to resume in-person instruction immediately. The school reopening decision will be one of the newly revamped board's first big decisions.
"When we disrupt their routines, it disrupts their entire lives and we set them back," Williams said Monday night after being sworn into office. "Now, I'm not saying online learning isn't beneficial — that they can't do it — but I do think that our kids definitely need to come back to school."
Shortly before the holiday break began, school district leaders and the Clark County Education Association (CCEA) announced they had reached an agreement for gradually bringing students back to brick-and-mortar classrooms. No firm timeline has been established, partly because the state remains under a "pause" encouraged by Gov. Steve Sisolak to curb the spread of COVID-19.
The school board will review the memorandum of agreement at its Jan. 14 meeting.
Hours before her swearing-in ceremony, Williams commented on Twitter that someone had called her "dangerous."
"Good …" she wrote. "You should be scared!"
As a trustee, standing outside the school district's administrative offices that evening, Williams said her social media presence may change moving forward. She said she leveraged social media as a tool to make her voice and platform heard while campaigning.
"It worked really, really well for me," she said. "I know it will change. There may be some things I may not speak about now that I fall under open Nevada laws. It's just one of those things."
The teachers' union, however, spent Monday aiming its criticisms at Guzman, who serves as assistant executive director of the Nevada State Education Association. CCEA disaffiliated with the statewide teachers' union more than two years ago and, since then, has been in constant conflict with NSEA.
CCEA sent a letter to the school board requesting an opinion from the Nevada Commission on Ethics regarding Guzman's "conflicts of interest," which the union described as her employment with NSEA and the Education Support Employees Association (ESEA). But Guzman no longer works for ESEA, which is the union representing more than 12,000 school district employees, such as bus drivers, custodians and teacher aides.
Guzman said she resigned as the ESEA executive director after winning the election, following through on her campaign promise. She remains employed by NSEA. Referring to the CCEA letter, Guzman said "most of it is inaccurate" but noted she is working with the district "to get some information from the ethics advisory so that we can clear this situation up."
Guzman said she had started the process of requesting an opinion about her position with NSEA, which she plans to keep, before CCEA wrote the letter. The new trustee said she would follow legal advice and recuse herself from certain votes if necessary.
"I want to be above board and ethical, just as my voters had anticipated that I would be," she told reporters Monday night.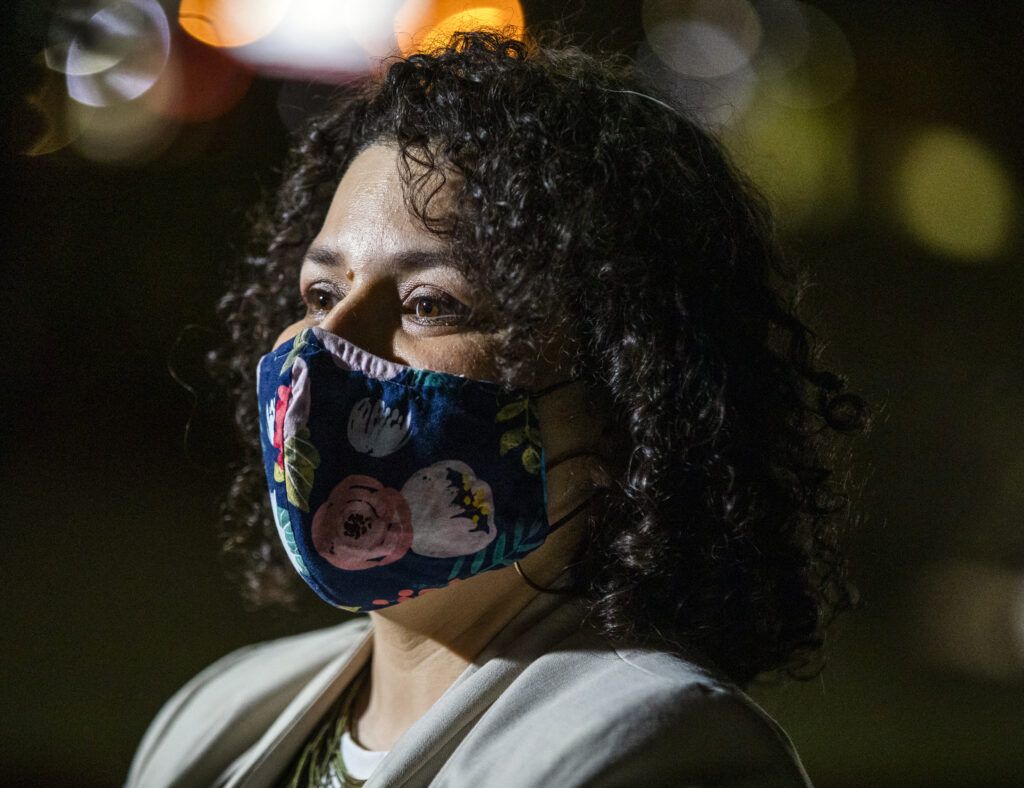 All three new trustees said they're looking forward to getting to work and addressing the numerous challenges that have been heightened by the pandemic.
Garcia Morales, who has a 10-year-old son with autism, said she has witnessed the opportunities and challenges created by online learning and will try to make the best decisions in her new role. She did not take a position on the district's proposed plan for resuming in-person instruction.
"This entire moment of time that we are living in is incredibly difficult and challenging," she said. "The layers of complexity that exist may feel like you're alone and certainly you are not alone in this. I think it would be incredible if our government, if our state and our community at large had a crystal ball. The truth is that we don't have one yet."
The trustees will meet again virtually on Wednesday for a work session that will involve selecting the board president, vice president and clerk.
The Nevada Independent is raising $200,000 by Dec. 31 to support coverage of the 2024 election.
Tax-deductible donations from readers like you fund this critical work.
If you give today,your donation will be matched dollar-for-dollar.
Give + Get Matched
Featured Videos