RNC says it has hit one million voter contacts in Nevada, surpassing total contacts in 2016 cycle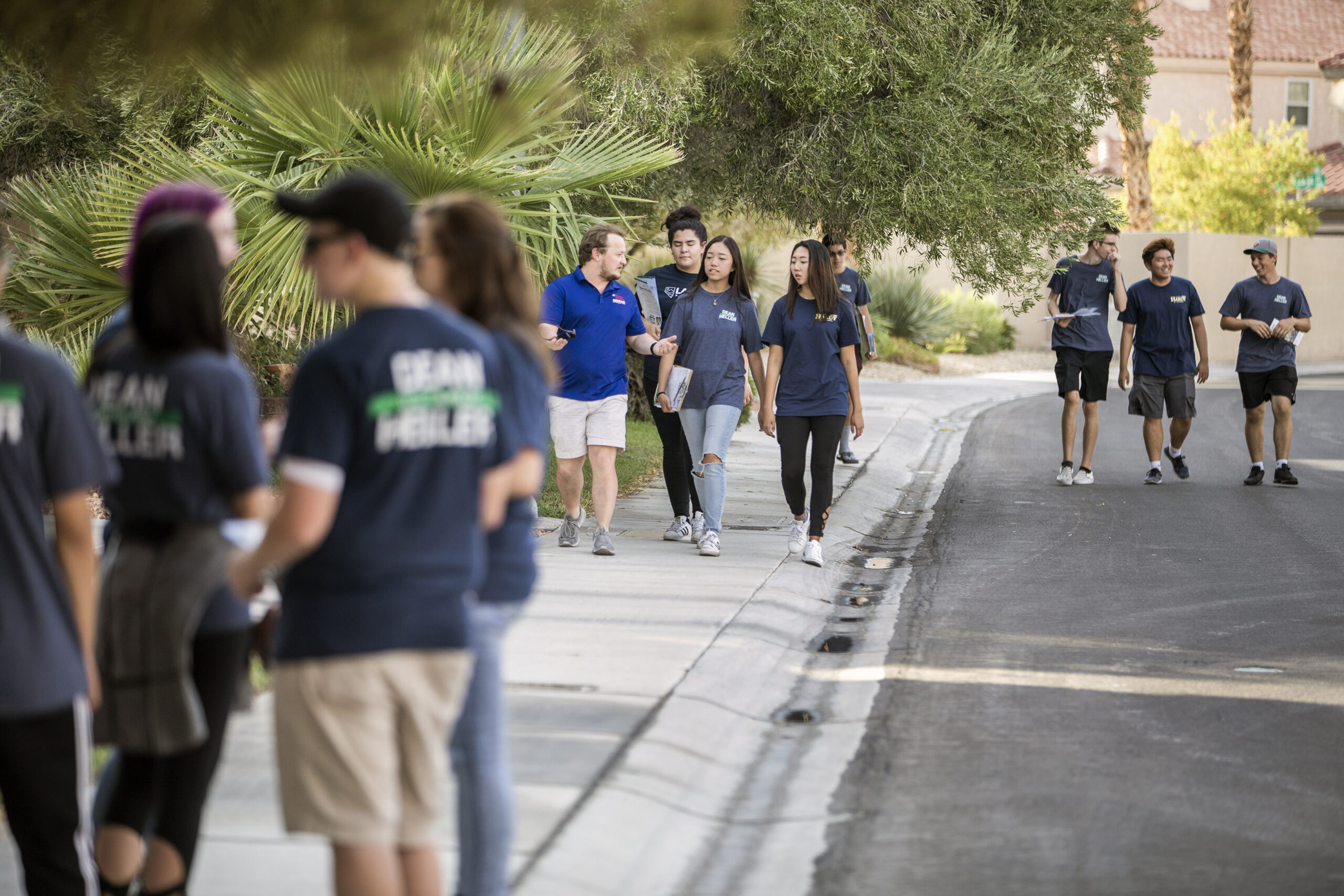 With control of a U.S. Senate seat, the governor's mansion, five other statewide offices and both houses of the Legislature at stake come November, Republicans in Nevada say they've already contacted more voters at this point than they did in the entire 2016 cycle.
While national pundits speculate about the possibility of a blue wave come November, Republican National Committee officials are optimistic about their prospects here in Nevada. The RNC says it has already made a million voter contacts in the Silver State this year, a number that has already surpassed what they were able to accomplish in total last cycle.
The RNC attributes the number of contacts they have made to the volunteer infrastructure they have built up over the last several months and their data operation. The RNC says it has trained nearly 2,000 fellows, neighborhood team leaders, core team members and volunteers statewide through its Republican Leadership Initiative training program, more than six times the number the party trained last cycle.
RNC Nevada State Director Dan Coats said that the party has seen increased enthusiasm and a sense of urgency this year from its volunteers here.
"To have a million voter contact attempts at this point in the cycle is really unprecedented," Coats said.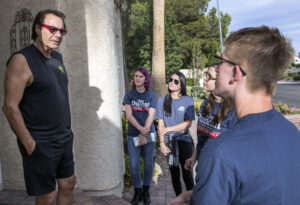 Voter contacts include both attempted and successful contacts made with voters via door knocking or phone call but do not include other contacts the party has made with voters at community events, voter registration drives and tabling at high schools. Nationally, the RNC says it has eclipsed 30 million voter contacts this cycle and trained 20,000 fellows.
Over the last decade, Republicans in Nevada have tended to fare better in midterm elections, where overall turnout is traditionally low, than in presidential elections. In the last midterm, Republicans swept all six constitutional offices, took control of both the state Senate and Assembly and even won a House seat in a Democratic-leaning district.
The same was not true in 2016 when Democrats swept the ticket in Nevada. Former Secretary of State Hillary Clinton carried the state in the presidential election, former Nevada Attorney General Catherine Cortez Masto won the open U.S. Senate seat and two competitive congressional seats and both houses of the Legislature flipped blue.
In fact, Republicans have not carried the state in a presidential year since President George W. Bush's re-election campaign in 2004. RNC Deputy Communications Director Rick Gorka says that's why there's an increased focus on the state this year — not only because Republicans fell short in 2016 and the number of key races this year, but also because of how important the state will be come 2020.
"We feel it's a state Donald Trump should win when he's up for re-election," Gorka said.
The RNC says it has now collected billions of points on voters in Nevada — up from just a billion points earlier this year — through its data program. Those data points include everything from consumer data that the RNC purchases to information it obtains at the door or over the phone from the voters with whom it makes contact.
And the RNC is also able to develop a clearer picture of a voter through multiple contacts. For instance, Gorka said that while the RNC may have been asking voters last year about their opinion on then-U.S. Supreme Court nominee Neil Gorsuch, now they're asking about Brett Kavanaugh.
"The data is a snapshot of that moment," Gorka said. "If you don't do anything with it, it atrophies."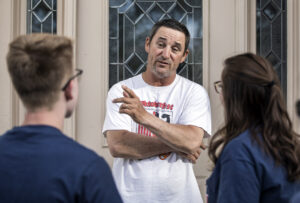 Those data points are then used to decide how to approach a voter at the door or over the phone, whether the voter strongly supports a specific candidate or is passionate about a particular issue, such as tax reform, infrastructure or Supreme Court nominees. It also helps the RNC determine whether the voter just needs to be encouraged to turn out or needs additional persuasion to support Republican candidates.
Democrats have historically had a much stronger field operation than Republicans both in Nevada and across the country. That's why Republicans are putting increased emphasis this cycle on a strong volunteer training program and a robust data warehouse, both which were hallmarks of President Barack Obama's 2008 and 2012 campaigns.
"One thing that I think is really cool about what's going on this cycle is the unity and cohesion between the party and the campaigns. The RNC, the Nevada Republican Party, Sen. Dean Heller's campaign, Adam Laxalt's campaign, Danny Tarkanian's campaign and Cresent Hardy's campaign are all working together as one unified team," Coats said. "I think that's really significant that we're all working together using RNC data."
Still, Democrats have been making steady gains in their voter registration lead over the last few months and now have about a 66,000-person statewide advantage over Republicans. But it's still smaller than the 72,000-person advantage Democrats had at this point in 2016 or the nearly 89,000-person advantage they had before voting began last cycle.
Democrats and Republicans alike know that 2018 could be a close election — early polling has U.S. Sen. Dean Heller neck-and-neck with his Democratic opponent, Rep. Jacky Rosen — which is why no stones are being left unturned.
"In close races, ground games matter," Coats said. "In 2018, the ground game will make a difference in Clark, Washoe and the rurals."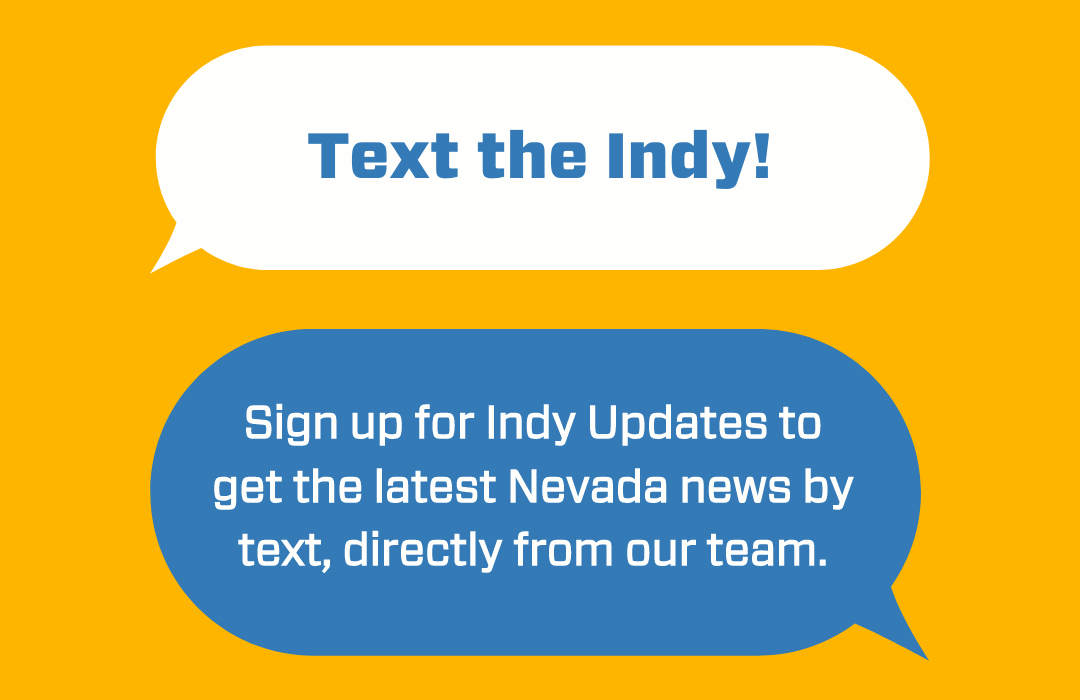 Featured Videos