Road to Recovery: Revised jobs report shows employment near pre-pandemic levels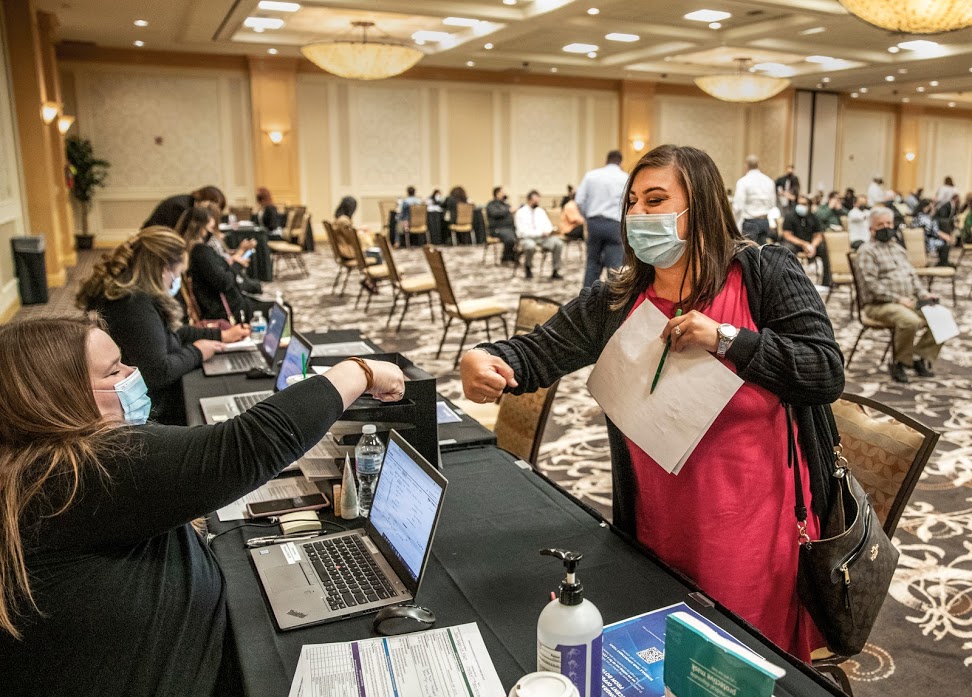 Welcome to the seventh installment of "Road to Recovery," a recurring feature that provides semi-regular updates on Nevada economic news and data.
The state's economy has been hit hard by the COVID-19 pandemic, and many parts of the economy have yet to return to their pre-pandemic state. As Nevada's recovery continues, this series will take a closer look at the most important economic indicators across the state.
You can find the latest data on our "Nevada Recovery Dashboard" data page and on Twitter. (Follow Tabitha Mueller for updates on housing data and Howard Stutz for updates on gaming and tourism numbers). Also, feel free to reach out to [email protected] with any questions.
Below, we explore the findings of a new report from the Department of Employment, Training and Rehabilitation (DETR) that estimates December employment was about 50,000 jobs greater than initially reported.
DETR's revised estimates highlight how Nevada's hard-hit economy made major improvements last year, fueled by nation-leading job growth that resulted in a 5-point drop in the state's unemployment rate and the recovery of thousands of casino and hotel industry jobs.
Revised job estimates lower unemployment rate
On Thursday, DETR published its January 2022 economic report — an overview of Nevada's labor markets in which department researchers estimated that the state's December unemployment rate was significantly lower than initially reported.
"Between the annual revisions to our employment and unemployment data and ongoing improvement from December to January, this is a very positive report," DETR Chief Economist David Schmidt said in a statement.
The report includes several new estimates for state employment numbers, including an addition of 50,400 jobs and a downward revision to the December unemployment rate from 6.4 percent — reported by the U.S. Bureau of Labor Statistics in January — to a rate of 5.3 percent.
Such revised estimates are common across the country. Each year, states use updated data to create new employment and unemployment estimates that are more accurate than initial monthly estimates. The bureau's January employment news release highlights the effects of this approach.
The DETR report found the largest employment revisions were in the Las Vegas area, which increased by 46,900 jobs, including more than 30,000 jobs added in the casino and hotel industry.
The revisions indicate a significantly improved economy from a year ago, as employment in Nevada increased by more than 10 percent from January 2021 to January 2022, and major improvements from only a few months ago, when casino industry employment appeared to be lagging heavily.
Previous data for September 2021 showed that employment in Nevada's leisure and hospitality industry was down about 80,000 jobs compared with the industry's pre-pandemic peak in July 2019. The latest January 2022 data shows the difference is now closer to 40,000 jobs.
"Nevada continues to move toward full employment recovery from the COVID pandemic," the report said. "With better performance in 2021 than previously estimated … [Nevada] is moving from the recovery to the expansionary phase of the business cycle, with tighter labor markets, rising wages, rising costs and broader inflationary pressure becoming more significant sources of pressure in the labor market."
Gov. Steve Sisolak highlighted the gains in a statement released by DETR, saying that "the state continues to take huge steps forward with more jobs in Reno than before the pandemic and Las Vegas showing job gains across most of its industries."
The new estimates are possible by way of having more data available, according to the BLS, including a combination of monthly employment statistics and new quarterly data based on unemployment insurance reporting. That data allows economists to distinguish underlying employment trends from seasonal changes, such as regular employment changes due to major holidays.
Other states have also reported better economic situations because of these revised estimates. California's December unemployment rate was amended from a worst-in-the-nation 6.5 percent to 5.8 percent, just 0.1 point lower than New Mexico's rate. The revisions are not always positive, though. The District of Columbia reported a revised December unemployment rate of 6.1 percent, up from its preliminary estimate of 5.8 percent.
In Nevada, the revised unemployment rate was 44th lowest in the U.S. in December — a marked improvement from where the state sat for much of 2021 at last or second-to-last. Though the revisions do not include alterations to alternative measures of labor underutilization, quarterly data from the bureau shows Nevada had the highest U-6 unemployment rate — a broader measure of unemployment that also captures marginally attached workers and part-time workers who want to work full-time — in the country in 2021 at 14 percent.
As the state's unemployment rate remains high relative to the rest of the country and also to Nevada's own rate in the months prior to the COVID-19 pandemic, the state continues to face economic obstacles, including lower labor force participation and a tighter labor market.
The DETR report found that Nevada's labor force shrunk by about 7,000 people from January 2021 to January 2022, and employment in the state remains more than 24,000 jobs below its pre-pandemic, February 2020 peak.
Still, as the road to recovery carries on, the revised estimates are an encouraging sign for Nevada's economy, which, at one point, saw its unemployment rate climb to a record high 28.2 percent. 
"I'm pleased to see Nevada's economy was performing much better at the end of last year than we originally believed and that momentum is carrying us forward into 2022," Sisolak said.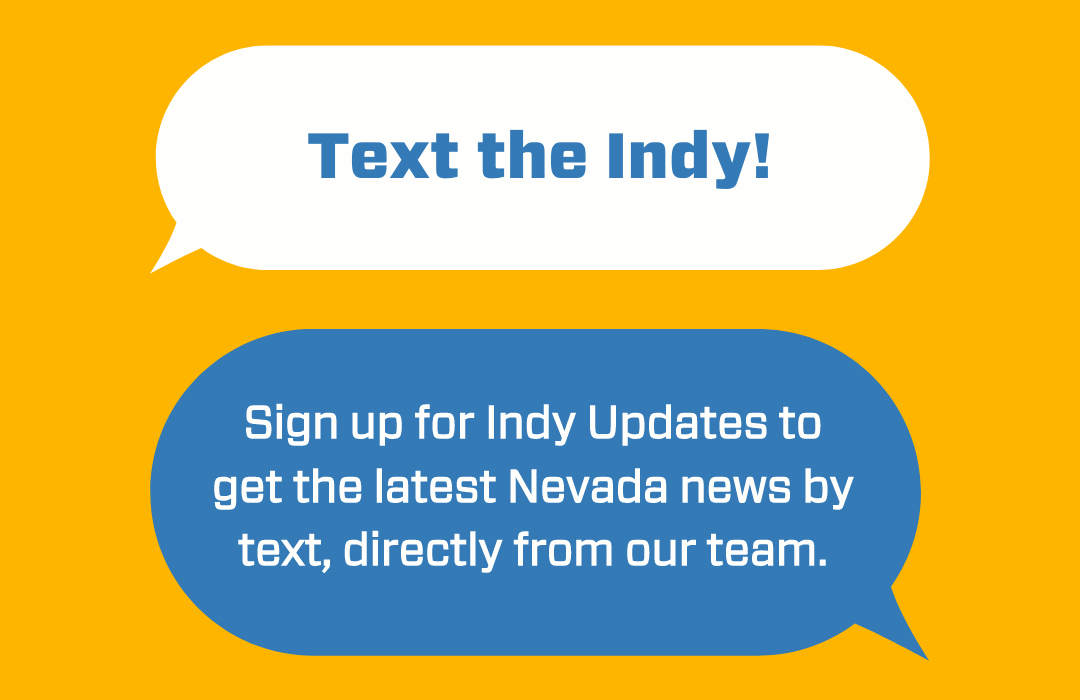 Featured Videos