Congresswoman Jackie Rosen (NV-03) at her Henderson office on Wednesday, July 5, 2017. (Jeff Scheid/The Nevada Independent)
Rosen doubles down on opposition to tax bill despite broadsides from Heller
January 15th, 2018 - 12:37pm
Democratic Rep. Jacky Rosen is doubling down on her opposition to the Republican-passed tax plan, even as her 2018 Republican opponent, Sen. Dean Heller, is attempting to use her vote against it as a campaign cudgel.
Speaking at a press conference outside Las Vegas City Hall on Monday, Rosen derided the Republican-backed tax proposal, which lowers corporate and personal income rates while making a slew of changes to the country's tax code, as a "fiscally irresponsible mess." Rosen, along with every other congressional Democrat, voted against the bill.
"We need to find common ground while using common sense to tackle these problems," she said. "Instead, Republicans wrote this bill for corporations and the wealthy. They did it behind closed doors, and they jammed it through as fast as they could."
About 10 volunteers from the campaign of Republican Sen. Dean Heller and campaign Chair and Lt. Gov. Mark Hutchison also attended the event, holding signs highlighting the bonuses and wage increases that several corporations have announced in the wake of the bill passing.
Though several public polls have shown the tax bill to be unpopular with close to a majority of Americans, Heller's campaign has proudly touted passage of the bill, most recently taunting Rosen's campaign on social media.
The event was hosted by Not One Penny, a progressive coalition launched last August, and also featured state Sen. Yvanna Cancela and Assemblywoman Sandra Jauregui.
In an interview following the event, Rosen said she was holding out hope for a "clean" DREAM Act to make it to the House floor, but declined to say if funding for a physical border "wall," a long-held campaign promise of Donald Trump, would be a deal-breaker for her on any immigration package.
"There's some parts below Tucson where it's so rugged, the terrain, that a physical wall isn't an answer," she said. "We need to protect our borders, there's drones, there's surveillance, there's all kinds of things that we do, that's why you need a comprehensive plan, people are trying to cherry-pick controversial issues. And so a physical wall, while I think the president likes the idea of something physical, I think when you talk to Republicans and anyone who lives along the border in those states, they'll tell you it's really a combination of things that will help keep us secure."
Rosen also passed on saying whether or not she would support shutting down the government by voting against a spending bill that didn't include protections for young undocumented immigrants, wryly noting that House Republicans have the votes within their party to keep the government running. A short-term spending bill passed last month means the deadline for funding the government is Friday.
"Let's be clear, the Republicans in the House don't need Democrats to keep the government open," she said. "So what they need to do is be responsible, use common sense, try to bring ideas up to the table and try to have these conversations."
INDY FAST FACTS
Mark Hutchison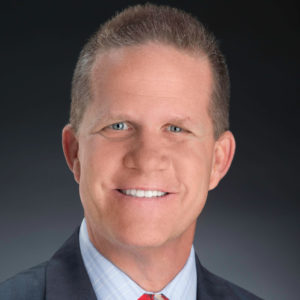 Job:
Lieutenant Governor
Party:
Republican
In current office:
2015-present
Birthdate:
May 5, 1963
Education:
University of Nevada, Las Vegas (B.S.) Brigham Young University, Utah (J.D.)
Other public offices held:
State senator, District 6 (2013-2014)
Total donations:
$4,039,967 (1/08/12-12/15/16)
Top donors:
Marnell Companies LLC $75,000 Wynn Resorts $70,000 Las Vegas Sands $40,000 Station Casinos $39,500 MGM Resorts International $34,000
INDY FAST FACTS
Jacky Rosen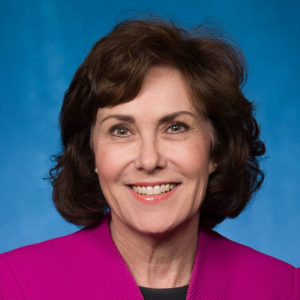 Job:
 Member of the U.S. House of Representatives Nevada's 3rd Congressional District
Party:
Democrat
In current office:
2017-present
Birthdate:
August 2, 1957
Education:
University of Minnesota, Twin Cities (B.A.)
Other public offices held:
None
Total donations: 
$
9,013,380
 (
1/1/16-5/23/18
)
Top donors:
EMILY's List $178,768 League of Conservation Voters $80,270 DE Shaw & Co $69,500 University of Nevada $40,038 Omni New York $32,400 Last Report: 6/1
1/18
Credit: Center for Responsive Politics
INDY FAST FACTS
Dean Heller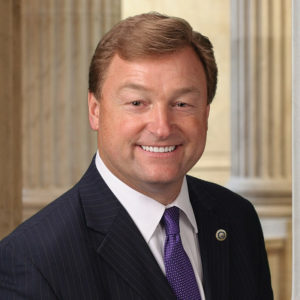 Job:
U.S. Senator
Party:
Republican
In current office:
2011-present
Birthdate:
May 10, 1960
Education:
University of Southern California (B.A.)
Other public offices held:
Member of the U.S. House of Representatives Nevada's 2nd Congressional District (2007-2011) Nevada Secretary of State (1995-2007) State Assemblyman (1990-1994)
Total donations: 
$24,223,634
 (1/1/05-5/23/18)
Top donors:
Station Casinos $117,900 Votesane PAC $92,000 MGM Resorts International $74,500 Blackstone Group $48,400 Capital Group $38,800 Credit: Center for Responsive Politics
From the Editor
The Nevada Independent
is a 501(c)3 nonprofit. We need help to attain the elusive goal of sustainability. We depend on recurring donations from you, the readers who believe in our mission of nonpartisan, transparent journalism. I know you are busy. I know you have many commitments. But if you would take a moment to
support our work
or bump up your current donation, I would be forever grateful.
Thanks for all of your support.
Best,
Jon Ralston
get our morning newsletter,
The Daily Indy
Stars & Struggles
Take a peek into today's education world through the lens of Sunrise Acres Elementary School in Las Vegas.
@TheNVIndy ON TWITTER