Rosen officially announces Senate bid, says Reid encouraged her to run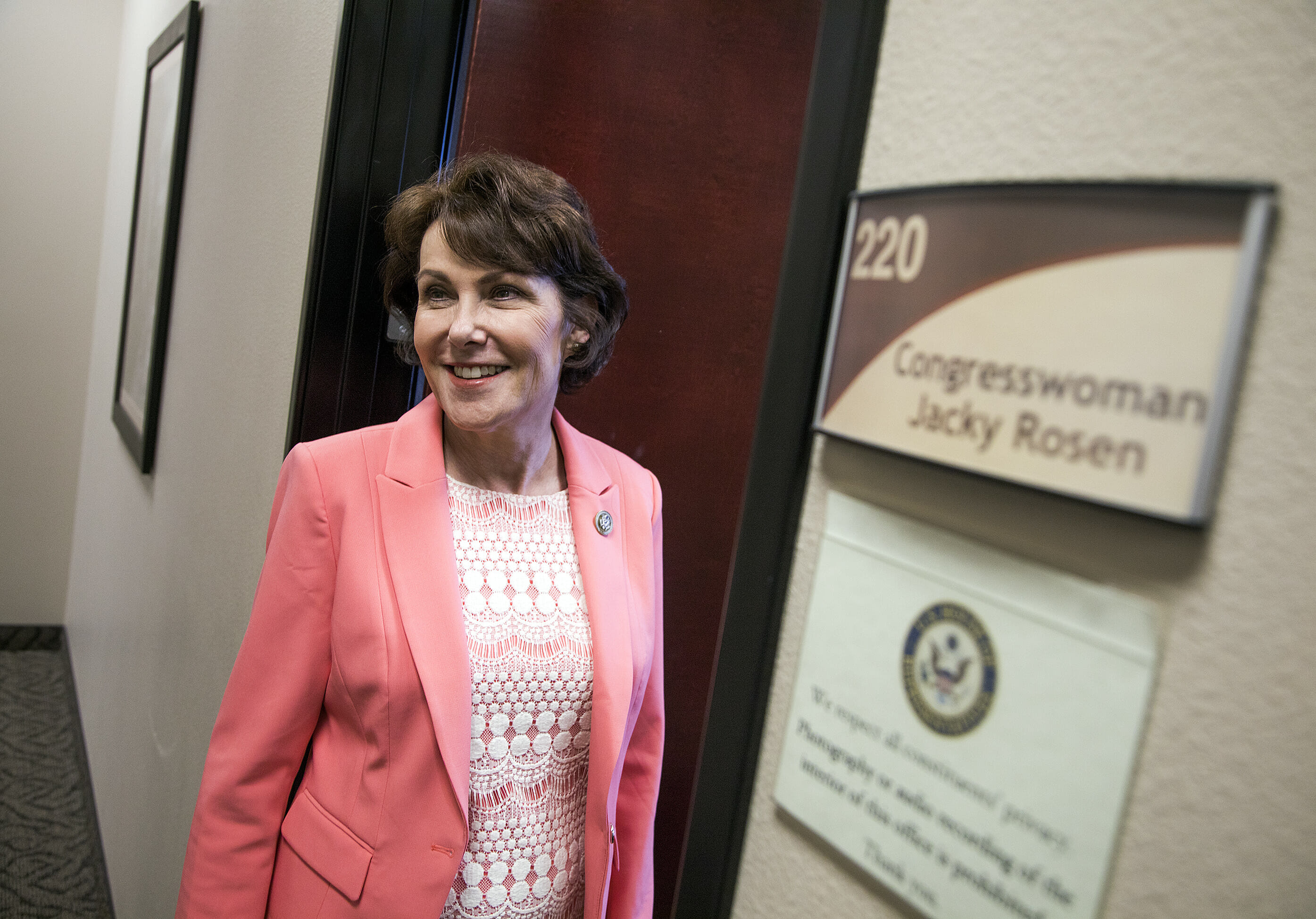 Democratic Rep. Jacky Rosen announced today she is officially running for U.S. Senate, culminating weeks of deliberations that — once again — began with a phone call from Nevada's political godfather Harry Reid.
The freshman congresswoman told The Nevada Independent Wednesday evening that she will not seek re-election to her seat in Nevada's 3rd Congressional District but will instead pursue a bid against Republican Sen. Dean Heller, considered the most vulnerable Republican in the Senate and Democrats' best pickup opportunity in 2018. Heller has represented the seat since he was appointed to it in 2011 by Gov. Brian Sandoval after the resignation of John Ensign.
Rosen, 59, said that Reid reached out to her at the end of May and asked her to consider running for Senate. The longtime Democratic senator also encouraged Rosen, a former software programmer and synagogue president, to run for Congress in 2016.
"He told me to think about it and that's what I did when I came home to talk to my husband," Rosen said. "I've said this so many times before, my faith tradition teaches me that we're supposed to leave the world a better place than when we found it, and it's important that if you have the opportunity to stand up and make a difference for things that matter to you and to the people that you love and care about or your community that I should do that."
The political outsider had never held elected office before she defeated businessman Danny Tarkanian in the race to replace Republican Rep. Joe Heck to represent the 3rd District, which covers the southern tip of Nevada from Summerlin to Searchlight. Democrats have a narrow voter registration in the district, which swung for President Donald Trump in 2016.
"Eighteen months ago I was a former computer programmer, a systems analyst, and a really proud president of my synagogue and what really called me to do this — and I spoke about it so many times — is really to make a difference for my community after having lived here for nearly 40 years," Rosen said. "I'm running for Senate so I can continue to serve the families of people I listen to on the issues that are important at the kitchen table, the same reason I ran for this seat, and I take it so seriously. I just want to be a champion for the state of Nevada."
Rosen said she's been proud over the last few months to introduce legislation to accelerate appropriations for Israel's anti-defense missile systems and reverse a bill signed by Trump allowing Internet providers to sell customers' personal information without their knowledge or consent.
Running for a second term in the swing district — which has generally been held by a Republican since it was created in 2001 — would be a political gamble for Rosen. Republican Rep. Jon Porter represented the district from 2003 to 2009, and Rep. Joe Heck held the seat from 2011 to 2017. Democratic Rep. Dina Titus held the seat from 2009 to 2011.
But Rosen said that Heller was the reason she decided to run for Senate instead of seeking a second term, criticizing his votes to repeal the Affordable Care Act, allow states to cut off funding to Planned Parenthood and confirm Betsy DeVos as Education Secretary.
"On the issues that matter to Nevadans and I believe at kitchen tables across the country he has let people down and I want to be sure that we hold him accountable and that he listens to the voice of Nevada," Rosen said. "That's why I'm running for this seat, because everyone deserves to be heard. He's not listening and we can't trust him."
Heller has become a focal point of the health care debate in Washington after coming out in opposition to Senate Republicans' bill to repeal and replace the Affordable Care Act in Washington last month. The senator stood alongside Sandoval and said that he would not vote for a bill that strips health care from 23 million Americans.
Rosen said that the ACA is "far from perfect" and that she would like to see Medicare negotiation for lower prices for prescription drugs, removal of the so-called "Cadillac tax" on high-cost employer-sponsored health plans, and protection of cost-sharing reductions that result in lower copayments and deductibles for people in low-income households. She said that a single-payer health care system is an "interesting idea" and that would be willing to listen to a proposal that includes it if it's part of a comprehensive health care plan.
"Since disease is a bipartisan predator we need a bipartisan attack against it. So that's what I want to fight for. Disease doesn't care if you're Democrats or Republicans and solutions shouldn't matter if you're Democrat or Republican," Rosen said. "We should come to the table, have open hearings, find the solutions to make this work. Nothing is more important than the health of our country."
Rosen still could face a possible primary challenge from longtime Democratic Rep. Dina Titus, who would be gambling her safe 1st Congressional District seat on winning a spot in the upper house. Although Titus indicated last week that she is seriously mulling the possibility, Rosen said that she is focused on herself and making her case to Nevadans for why she would be the best senator to represent them.
"We do talk every day as we advocate for Nevada on issues like Yucca Mountain, more TSA security for 45 million tourists who come through our airports and those kinds of things, but you're going to have to ask her if she feels it's the right thing for her and her career," Rosen said.
Republican groups including the National Republican Senatorial Committee and the GOP-aligned America Rising PAC, which collects opposition research on Democrats, immediately seized on Rosen's announcement, calling her a "pawn for Harry Reid, Nancy Pelosi and radical liberals" and declaring a "Democratic civil war" if Titus enters the race.
"It appears that not even Harry Reid's candidate, Jacky Rosen, is immune to the damaging Democratic civil war," said America Rising spokesman Scott Sloofman in a statement. "With Dina Titus set to take on the Reid machine for a third time, Nevada Democrats are in for months of hard fought intra-party conflict."
Rosen said that she would not have voted to confirm Energy Secretary Rick Perry — as Heller and Democratic Sen. Catherine Cortez Masto did — knowing what she knows now about his support for restarting licensing activities for a long-stalled nuclear waste repository at Yucca Mountain. She added that she will continue to fight "tooth and nail" against the project, which Heller also opposes.
Danny Kazin, who was the Democratic Congressional Campaign Committee's western political director during the 2016 cycle, will manage Rosen's campaign. Rosen declined to specify how much cash her campaign has on hand, saying that the campaign finance team is currently working on her next quarterly report due July 15; she had roughly $220,000 in the bank at the end of March.
Rosen said she will be in the Reno area on Friday and Saturday getting to know people in Washoe County and will travel around the state during Congress' August recess. But she said that she will continue to do her job for her constituents both in Washington and in the district even as she campaigns for higher office.
"I'm going to be traveling a little bit more around the state and I'm going to continue to listen to those voices and have those roundtable conversations that are so important and it's not going to impact my work on the ground," Rosen said. "I'm going to be doing that no matter what."
Update 7-6-17 at 9:08 a.m.: This story has been updated to include comments from the National Republican Senatorial Committee and America Rising PAC.
Feature photo: Congresswoman Jacky Rosen (NV-03) at her Henderson office on Wednesday July 5, 2017. (Jeff Scheid/The Nevada Independent)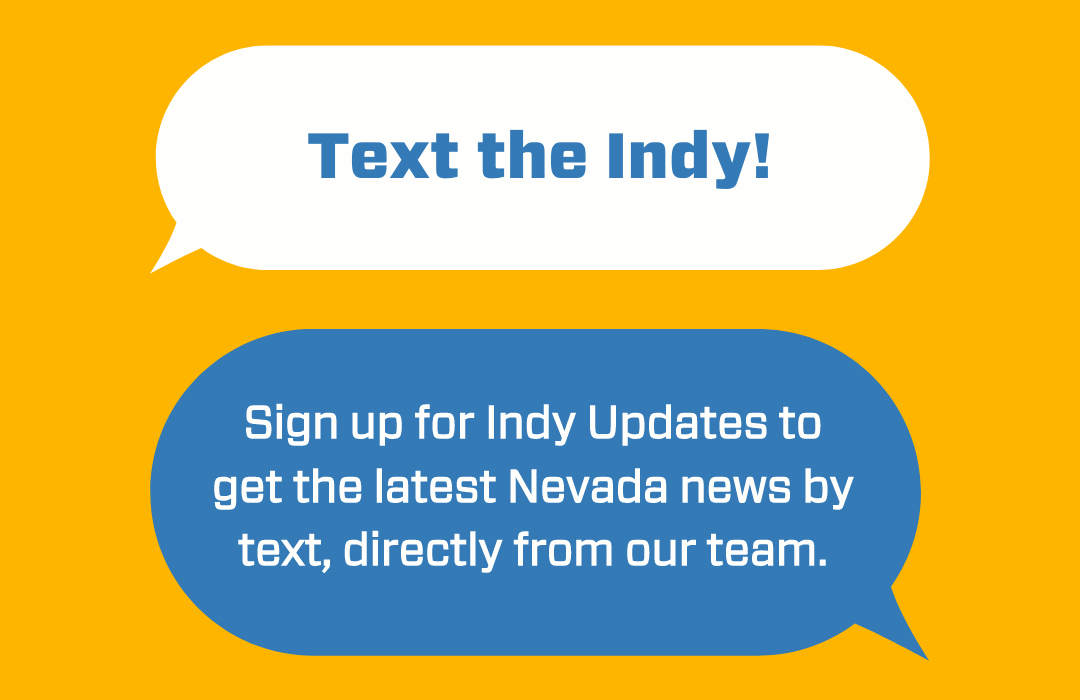 Featured Videos
Comment Policy (updated 4/20/2021): Please keep your comments civil. We reserve the right to delete comments or ban users who engage in personal attacks, use an excess of profanity, make verifiably false statements or are otherwise nasty. Comments that contain links must be approved by admin.