Sanders tells Culinary Union members Medicare for all will add $12,000 to annual worker paychecks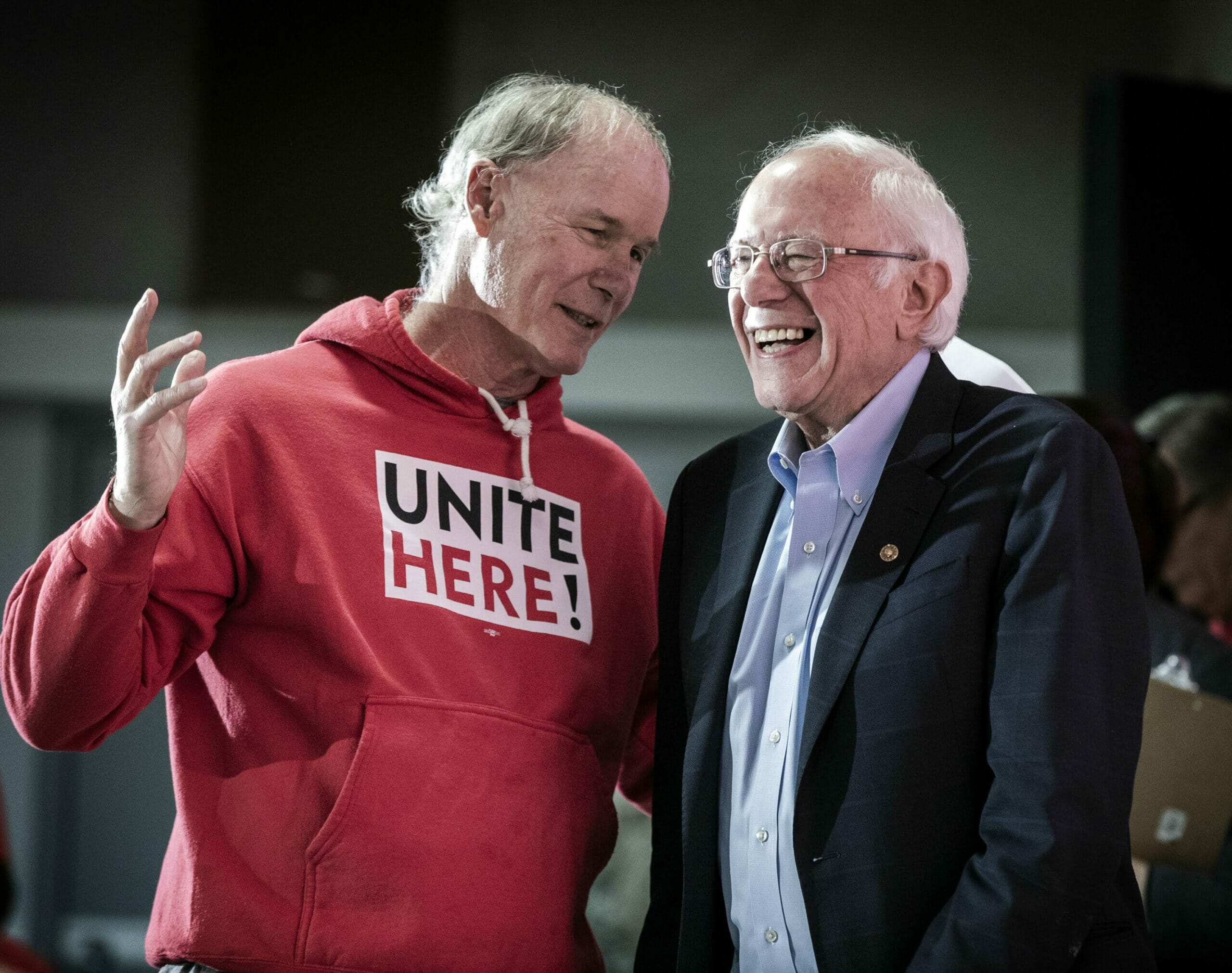 Vermont Sen. Bernie Sanders offered a mathematical pitch to members of the Culinary Union in support of his single-payer, government-run health insurance proposal at a town hall Tuesday morning.
Sanders told union members that his Medicare-for-all plan would save their employers $12,000 a year per employee, savings that will be required to flow directly into the pockets of workers. On top of that, he said, people will be able to visit any doctor and hospital they want, receive coverage for hearing aids, eyeglasses and home health care and pay no more than $200 a year for prescription drugs.
It was a tough sell to members of the Culinary Union, who receive health insurance coverage through a special union trust fund that their employers pay into for each hour worked and have fought for decades to build the plan to what it is today. Employer contributions to the Culinary Health Fund, which covers 130,000 workers and their family members, are negotiated for the collective bargaining process, and the trust is administered by a board of trustees with equal employer and union representation.
But Sanders' pitch was relatively well received by the union crowd — despite some hecklers that started up chants of "union health care" during his address — with attendees applauding enthusiastically at the idea of taking home thousands of extra dollars in their annual paychecks and the benefits the senator outlined.
"In other words, what we are proposing is comprehensive health care, the most broad health care program ever brought forward in the United States of America," Sanders said. "We save money for everybody because we end the profiteering and the greed and the collusion of the drug companies and the insurance companies. Employers save money under our legislation. Workers get the difference."
Elodia Muñoz, who participated in one of the longest labor strikes in modern history at the Frontier Hotel and Casino in the 1990s and asked Sanders the question about his health plan, wasn't completely convinced, though.
"I agree everybody deserves to have health care," Muñoz said in an interview after the event. "But we would like to keep our Culinary health care."
She said she hadn't yet decided who she will support for president.
Clark County Commissioner Tick Segerblom, a longtime Sanders supporter and ardent backer of the Culinary Union, acknowledged that it's difficult to square the senator's position with the union's, but said that he believes there's a way for the two to co-exist.
"I've been talking to them about this, because to me there's a way that you can do both," Segerblom said. "But at the end of the day, it's just one of those issues where I think they want to make sure that their workers don't suffer during the transition. It is what it is."
Sanders was warmly received on a number of other issues during the town hall, including his response to a question about what he would do to bring back good-paying jobs to cities and re-energize the voters. The Vermont senator explained to the crowd his proposals to raise the minimum wage to $15 an hour, cancel student debt, and provide universal child care.
"The way you beat Trump and the way we grow the voter turnout is to deal with the issues that working class people are feeling," Sanders said. "You don't have to worry about tax breaks for billionaires. They're doing just fine. Let's focus on the needs of the working class in this country."
At other points, he was more vague with his answers. Asked what he would do to stop a casino company the Culinary Union has been feuding for the last couple of years from receiving a "huge tax break" in Congress, Sanders said he would do "everything I can." But the answer was warmly received by the crowd at the union, which has gotten workers at seven Station Casino properties to vote to unionize since 2016 though none of those properties have reached contract agreements yet.
"Under our administration we are not going to be giving tax breaks to those companies who refuse to allow workers the right to organize and in fact sit down and negotiate a fair first contract," Sanders said. "That's what we will do."
The Vermont senator also said that he would "look very thoroughly" into the issue of short-term rental companies, such as Airbnb, taking business away from Las Vegas hotels.
"You guys have fought hard for workers in hotels to earn decent wages and decent benefits and we will stand with you in any and every way," Sanders said. "We will take a very hard look at the impact of these b&bs on the industry."
Sanders visit to the Culinary Union's headquarters came just several hours after Warren addressed union members in the same space Tuesday night. Former Vice President Joe Biden will attend a similar union town hall on Wednesday morning.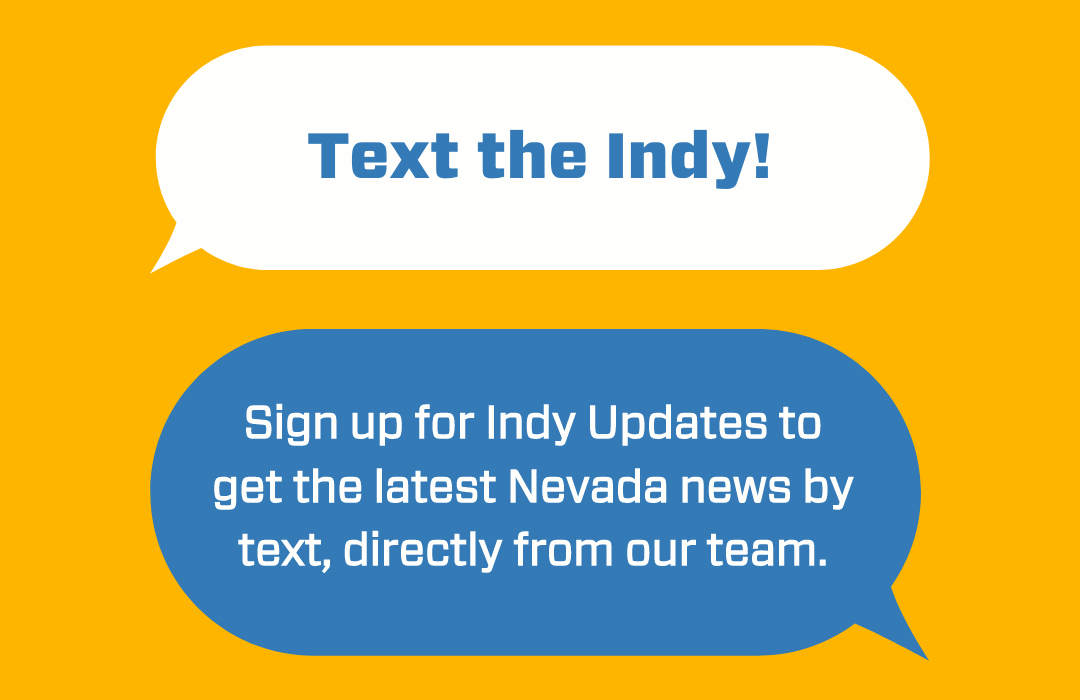 Featured Videos
Comment Policy (updated 4/20/2021): Please keep your comments civil. We reserve the right to delete comments or ban users who engage in personal attacks, use an excess of profanity, make verifiably false statements or are otherwise nasty. Comments that contain links must be approved by admin.