Environmental services aid Charlie Fletcher pushes a gurney at UMC Trauma Center on Thursday, July 20, 2017. (Jeff Scheid/The Nevada Independent)
Sandoval, state leaders warn that failure to reauthorize federal health insurance program for children could put 27,000 Nevada kids at risk
September 30th, 2017 - 2:15am
Gov. Brian Sandoval is calling on Congress to "act swiftly" to reauthorize funding for a federal program providing health insurance to more than 9 million children from low-income families nationwide — and more than 27,000 in Nevada — that expires today.
While the deadline to reauthorize funding for the program is today, states are expected to have at least some carry-over funds that will allow them to keep offering health care through the program either through the end of the year or, for some states, possibly into next year. Nevada has enough funding to keep providing health coverage through the program through the end of the year, state officials say.
Cody Phinney, the state's deputy administrator for Medicaid, said the state is running projections weekly to monitor how long it will be able to continue the program's current operations. She said that there is a contingency plan in place laying out the steps the state could take should there be an impact to federal funding. She acknowledged that a special session could be one alternative should the state want and have the ability to step in to cover the funding gap, but said she had not heard such a proposal mentioned.
"We remain hopeful that there won't be a need to shuffle things around so we can maintain those benefits, but we're very committed to maintaining them somehow," Phinney said. "Without that program in general there could be an impact to family budgets or to the health of those youngsters. Nobody wants to see that, so we're super eager to find a way to continue that on."
Children's Health Insurance Program, or CHIP, provides low-cost health insurance to children under 19 whose families exceed income limits for Medicaid but still need help finding insurance.There are 27,124 children enrolled in Nevada's CHIP program, called Nevada Check Up, according to May 2017 data released by the Nevada Department of Health and Human Services. Nearly 69,000 Nevada children have enrolled in the program over the last year.
In a statement issued Friday, Sandoval called the state's program "essential" to efforts to extend access to health insurance to all Nevadans, and said without quick action the state would be forced to either begin preparing to remove people from the program or find an undefined "alternative" funding source. Nevada's budget counts on $63 million in CHIP funding in the current fiscal year.
"Failure to re-authorize this program will leave low-income families who are ineligible for Medicaid, but cannot afford private insurance, without access to health care," he said in the statement. "I am calling on Congress to act swiftly to ensure that Nevada does not have to send termination letters or seek out a funding source which could have potential effects on other vulnerable populations."
Advocates say that continuing the program without congressional approval is nearly impossible without making up the gap via state dollars, as CHIP operates with about 99 percent federal funding.
"If the program is not funded this week, our state faces uncertainty and will need a way to make up the gap on top of an already-strained state budget," said the Children's Advocacy Alliance, noting that the state would have to choose between raising taxes, taking kids off the rolls or cutting back on other budget priorities. "We've seen what's happened in other states when CHIP has been capped in the past: kids lose coverage and families are faced with impossible decisions like paying the bills or taking their child to the doctor."
The most likely CHIP funding fix comes from a proposal backed by Sen. Orrin Hatch (R-Utah) and Sen. Ron Wyden (D-Ore.) that would extend funding for the program for five years and gradually ramp down federal funding that has increased by 23 percent during the 2010 reauthorization of the program.
Nevada's federal delegation has also backed the program and called for additional funding. Republican Sen. Dean Heller signed on to Hatch and Wyden's bill earlier this week, and Democratic Reps. Jacky Rosen and Ruben Kihuen have also held news conferences and called for Congress to reauthorize funding for the program.
"Believe it or not, Congress can multitask, and it is time for the political games to stop," Kihuen said in a statement. "We must act now in order to prevent the disruption in health-care coverage and services for thousands of Nevada children and millions of American families."
But progress on that proposal has stalled, as Senate Republicans have focused much of their attention in the last month on last-minute efforts to replace the federal Affordable Care Act. Wyden and Hatch have also not identified a way to pay for the plan (estimated to cost between $5 and $10 billion), and still require approval in the more mercurial House of Representatives — which plans to take up its own bill, along with funding for community health centers, next week.
Since CHIP took effect, the rate of uninsured children in the country has dropped from 14.9 percent to 4.8 percent. Nevada has also seen its rate of children without health insurance nearly halved since the implementation of the Affordable Care Act, from more than 14.9 percent uninsured in 2013 to a rate of 7.6 percent by 2015.
The National Governors Association, which is chaired by Sandoval, issued a statement this week urging Congress to reauthorize the funding immediately since it had moved on from trying to repeal Obamacare.
"Congress must not wait any longer to renew CHIP and act to stabilize the nation's health insurance markets," the group said. "In this time of uncertainty and an ever-ticking clock, there is only one certain path to resolving these crucial issues: bipartisanship."
The said they stood ready to work with Congress to avert a lapse in funding that would be "unacceptable," and the group's health and human services committee applauded the Hatch-Wyden legislation.
"Very soon, states will have to send notices to families informing them their children may not be covered in the near future because of insufficient federal funds," the association's statement said. "Reauthorizing CHIP should be an urgent priority."
States including Arizona, Minnesota, North Carolina and Washington D.C. are also expected to exhaust federal funds for CHIP by the end of 2017. Minnesota health officials warned that the state would likely run out of CHIP funding by the end of September and could potentially put health insurance for pregnant women and children at risk unless the state tapped into its primary budget account.
Updated 11-3-17 at 1:54 p.m. to correct the time frame over which 69,000 Nevada children were enrolled in CHIP.
INDY FAST FACTS
Jacky Rosen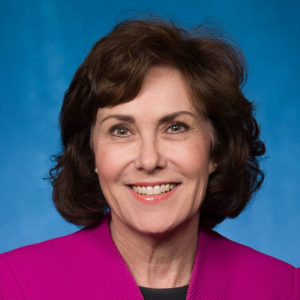 Job:
 Member of the U.S. House of Representatives Nevada's 3rd Congressional District
Party:
Democrat
In current office:
2017-present
Birthdate:
August 2, 1957
Education:
University of Minnesota, Twin Cities (B.A.)
Other public offices held:
None
Total donations: 
$
9,013,380
 (
1/1/16-5/23/18
)
Top donors:
EMILY's List $178,768 League of Conservation Voters $80,270 DE Shaw & Co $69,500 University of Nevada $40,038 Omni New York $32,400 Last Report: 6/1
1/18
Credit: Center for Responsive Politics
INDY FAST FACTS
Ruben Kihuen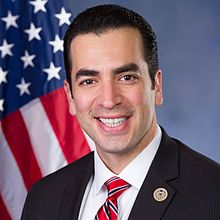 Job
: Member of the U.S. House of Representatives Nevada's 4th Congressional District
Party
: Democrat
In current office
: 2017-present
Birhdate
: April 25, 1980
Education
: University of Nevada, Las Vegas (B.A.)
Other public offices held:
State Senator, District 10 (2010-2016) State Assemblyman, District 11 (2007-2010)
Total donations
: $3,566,274 (7/1/11-6/30/18)
Top donors
: Naqvi Injury Law $10,800 Border Health $10,000 Jobs, Opportunities & Education PAC $10,000 Tpp Export America $10,000 UNITE HERE $10,000 Last Report: 12/31/2017 Credit:  Center for Responsive Politics
INDY FAST FACTS
Dean Heller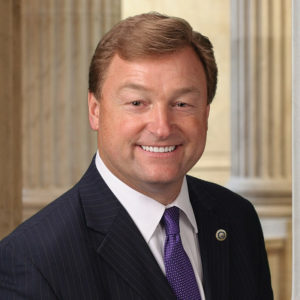 Job:
U.S. Senator
Party:
Republican
In current office:
2011-present
Birthdate:
May 10, 1960
Education:
University of Southern California (B.A.)
Other public offices held:
Member of the U.S. House of Representatives Nevada's 2nd Congressional District (2007-2011) Nevada Secretary of State (1995-2007) State Assemblyman (1990-1994)
Total donations: 
$24,223,634
 (1/1/05-5/23/18)
Top donors:
Station Casinos $117,900 Votesane PAC $92,000 MGM Resorts International $74,500 Blackstone Group $48,400 Capital Group $38,800 Credit: Center for Responsive Politics
INDY FAST FACTS
Brian Sandoval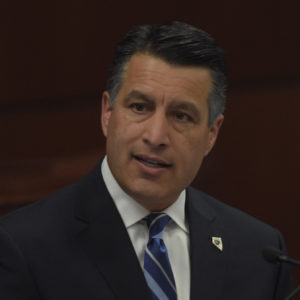 Job:
 Nevada Governor
Party:
Republican
In current office:
2011-present
Birthdate:
August 5, 1963
Education:
University of Nevada, Reno (B.A.) Ohio State University (J.D.)
Other public offices held:
U.S. District Court Judge (2005-2009) Nevada State Attorney General (2003-2005) Nevada Gaming Commission Chair (1999-2001) Nevada Gaming Commission Member (1998-2001) State Assemblyman, District 25 (1994-1998)
Total donations:
$5,035,808 (1/7/11 - 7/5/17)
Top donors:
Caesars Entertainment $245,000 Station Casinos $158,072 MGM Resorts International $160,000 Wynn Resorts $80,000 Marnell Properties LLC $70,000
From the Editor
The Nevada Independent
is a 501(c)3 nonprofit. We need help to attain the elusive goal of sustainability. We depend on recurring donations from you, the readers who believe in our mission of nonpartisan, transparent journalism. I know you are busy. I know you have many commitments. But if you would take a moment to
support our work
or bump up your current donation, I would be forever grateful.
Thanks for all of your support.
Best,
Jon Ralston
get our morning newsletter,
The Daily Indy
Stars & Struggles
Take a peek into today's education world through the lens of Sunrise Acres Elementary School in Las Vegas.
@TheNVIndy ON TWITTER