School-based vaccination sites open as health workers focus on boosting COVID-19 shots to teens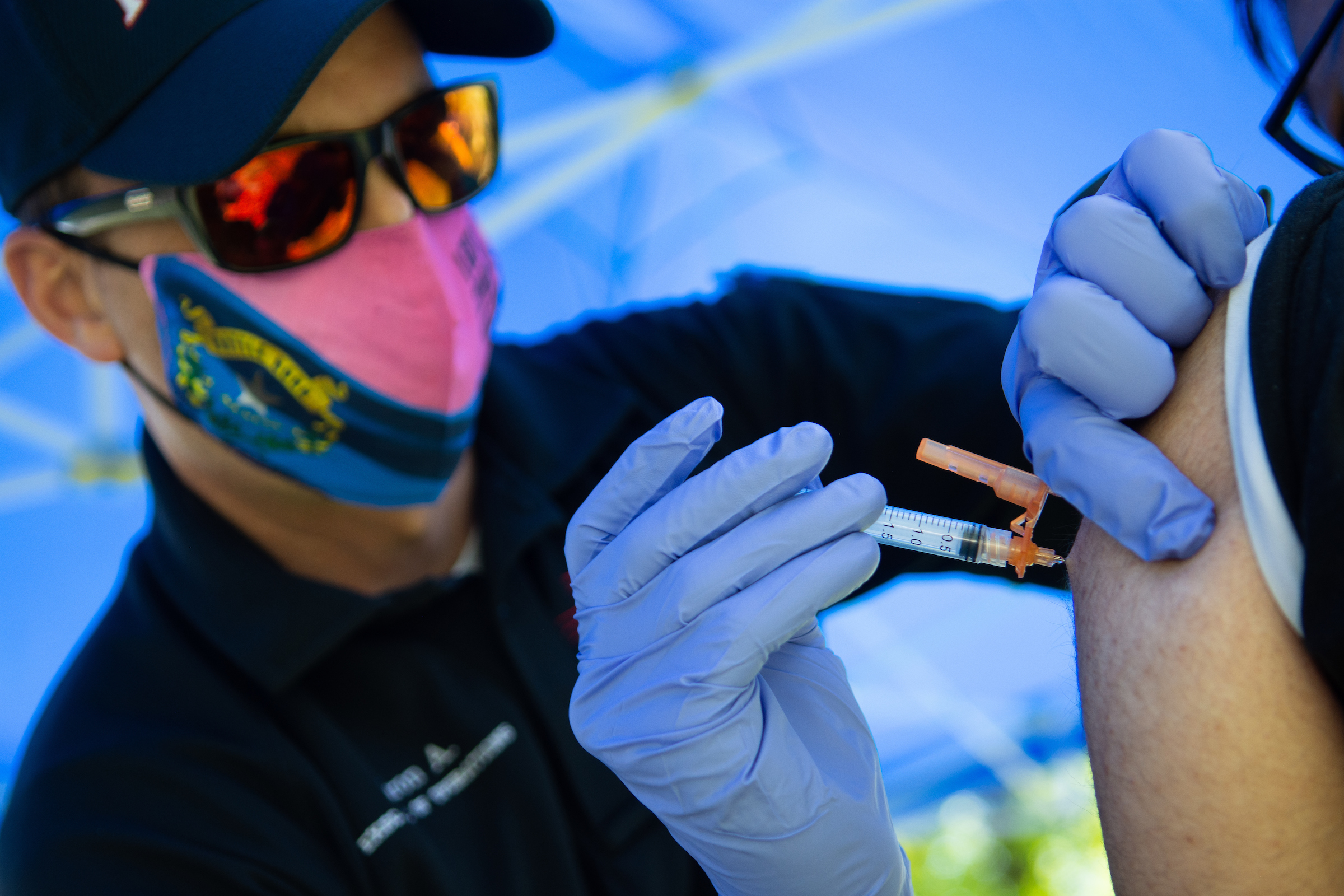 There wasn't much debate about whether to receive the COVID-19 vaccine in the Lenihan household.
Brian Lenihan, his wife and their 20-year-old son rolled up their sleeves for the shots earlier this year. So when it came time for the family's 14-year-old twins to receive their doses, it didn't take much, if any, cajoling. The teens grew up receiving inoculations, including the seasonal flu and HPV vaccines. This jab in the arm, however, came with the promise of more freedom: get-togethers with friends, a summer trip to national parks, in-person school and a long-awaited sushi meal.
"Takeout sushi just isn't the same," Lenihan explained.
His twins — a son and daughter who will be attending Desert Oasis High School later this year — are due for their second COVID-19 vaccine doses Tuesday. They're among the thousands of adolescents statewide who have initiated the process after the Centers for Disease Control and Prevention greenlighted the Pfizer vaccine for use in 12- to 15-year-olds in mid-May.
As of Wednesday, more than 18,000 adolescents between the ages of 12 and 15 in Nevada had been given at least one dose of the vaccine, representing about 10.7 percent of kids who fall into that age group, according to data from the state Department of Health and Human Services. While that number is significantly less than the 48.9 percent of eligible Nevadans who have initiated vaccination, it is increasing rapidly, jumping up two percentage points in six days.
Karissa Loper, health chief in the state's Bureau of Child, Family and Community Wellness, described those day-over-day gains as "promising," particularly given the fact that 12- to 15-year-olds have only been eligible for the vaccine for about three weeks.
"We're seeing that number [of new vaccinations] be steady every day, meaning I think parents are feeling comfortable, are getting their questions answered, are listening to their trusted sources or getting to talk to their medical professional, and then with maybe with their teen making that choice to get that teen vaccinated," Loper said.
That's the case with Dawn Billings Blake and her 14-year-old son. As a teacher, Billings Blake got her vaccine fairly early in the rollout, but she worried that her son, who has Asperger's, would balk at the idea. He previously hated shots, and she didn't want to pressure him. She prefers arming him with information and letting him feel the self-sufficiency that comes with making his own decisions.
Her concerns ended up being for naught. He quickly agreed, which she thinks stemmed from watching his parents, grandparents and older brother receive the vaccine and experience little to no side effects. As a rising sophomore at East Career and Technical Academy, her son also yearned for a more normal school year.
"He took it like a champ," she said.
Elisa Martinez, 15, also made the decision for herself. Her mother has received the vaccine, but her father is hesitant. They let her choose. Martinez said she put her trust in the scientists who developed the vaccine. Plus, it provided some mental relief after watching relatives, including her grandmother who was placed on a ventilator, battle COVID-19.
"You are protecting your elders. You are protecting your family. You are protecting yourself from COVID," said Martinez, who will be a junior at Palo Verde High School in Las Vegas.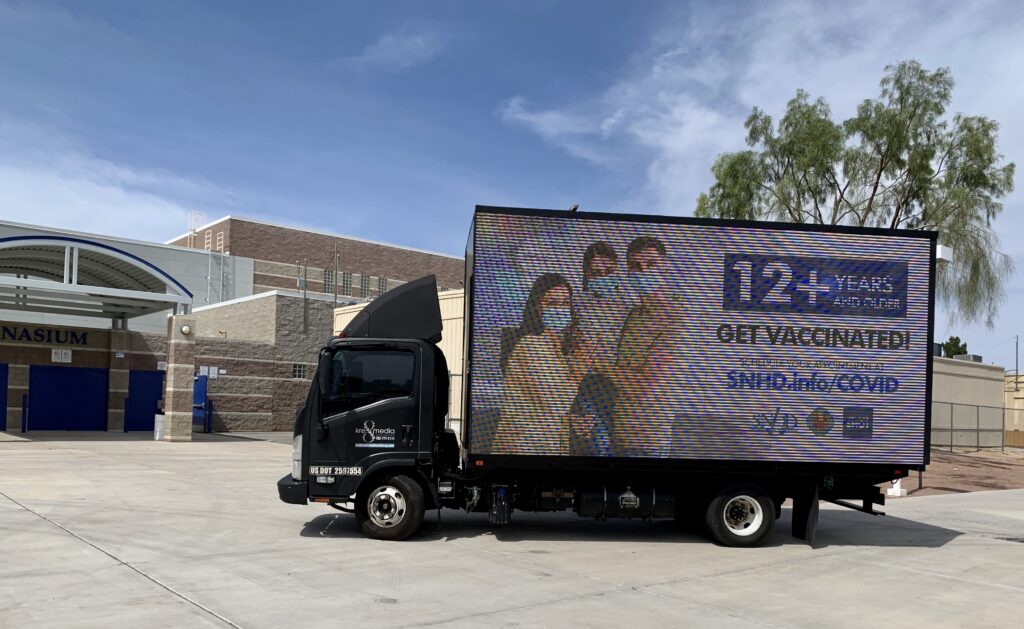 ---
Despite some students' enthusiasm for the vaccine, Clark County is hardly the frontrunner. With 9.4 percent of its adolescents between the ages of 12 and 15 vaccinated with at least one shot, it ranks fourth among counties, according to state data. Washoe County, at the top, has vaccinated 16.3 percent of that age group, while Nye County, at the bottom, has only vaccinated 1.3 percent. Douglas and Carson City — which with Washoe County, are leading the pack in the overall immunization effort — come in at second and third, respectively.
Surprisingly, Elko County, which is ranked 15th out 17 counties for percentage of first doses administered to its residents at 24.8 percent vaccinated, is ranked fifth in vaccinating 12- to 15-year-olds, having already vaccinated just under 9 percent of them. Loper attributes the relatively high adolescent immunization rate to the work of Bobbi Shanks, the chief nurse for the Elko County School District.
"She does a really great job of making sure any vaccine is accessible to her Elko teens and that she's giving the information to the parents early. She answers all their questions. That staff is amazing," Loper said. "I think that lends a lot of local trust and comfort in that person, that nurse who's recommending that vaccine to you."
In an email, a spokeswoman for the Department of Health and Human Services said that while the school nurse's office no longer stocks childhood vaccines — and never stocked the COVID-19 vaccine — "they do collaborate within the Elko community to refer individuals to their excellent community partners."
In Washoe County, the primary question is always, "How do we reach this age group?" said Lisa Lottritz, division director for Community and Clinical Health Services at the Washoe County Health District.
To that end, the health district dispatched staff to Bishop Manogue Catholic High School in May for an on-site vaccination event. Lottritz said about 140 students received an initial dose of the vaccine at the time. The health district returned on Friday for a followup event, providing second doses as well as first doses to anyone who attended and wanted to start the vaccination process.
Similarly, the health district intends to host pop-up vaccination events in Washoe County School District parking lots during summer school later this month, Lottritz said. Health officials are also eyeing opportunities to provide vaccinations at parks, food banks, churches and Boys & Girls Clubs — all in the name of reaching people at places where they normally go.
"Not missing opportunities is a big thing for us," she said.
The Southern Nevada Health District kicked off school-based vaccination events last week, too. Shortly before the doors opened on Tuesday, a small line had formed outside the Desert Pines High School gymnasium. It largely consisted of parent-teen duos, like Mike Meyer and his son, Nichols. The almost-14-year-old — who will begin his freshman year at the school in a couple months — said he didn't want to wait any longer. Older family members have already gotten theirs.
"What's the big deal?" Mike Meyer said, describing the decision as a no-brainer. "Just do it."
But that certainly isn't the case for all families. Health officials acknowledge they're still combatting vaccine hesitancy among families.
Heidi Parker, executive director of the nonprofit Immunize Nevada, said the focus has been not only on communicating to parents that their kids still face a risk if they contract COVID-19, particularly if it develops into a rare but serious condition known as multi-system inflammatory syndrome, but that the vaccine will make it safer for them to return to the activities they enjoy, whether that's being able to hang out with friends, go to school dances or play sports.
"We've been talking about the things that we all miss as adults, but they're in a similar situation and have missed a lot of things themselves," Parker said.
Immunization officials have also been pointing to the vaccine's success — and safety — among 16- to 17-year-olds, who have been eligible for the vaccine for months, in encouraging parents to get their 12- to 15-year-olds the shot. But they also understand some parents may be waiting for the Pfizer vaccine to get full approval, a process that usually takes months but could happen as soon as early as the second half of the year.
Irene Cepeda, a Clark County School Board of Trustees member, shared that her 15-year-old son had received his first dose several weeks ago and was due for his second last Wednesday. She encouraged others to follow suit to protect themselves and others as well as help the community move forward after a trying year.
"I think everyone's just kind of really looking forward to being normal — walking around without a mask, not having to be physically distant," she said.
More school-based vaccination events are planned this week in Clark County. Second doses will be provided at the same schools at the end of the month and beginning of July.
"We've seen some great success in Nevada with school-based flu immunization sites. It's open to that surrounding community. It's a familiar access point. Families can walk there based on if it's in their neighborhood," Parker said. "I think it does reduce some of those barriers [to accessing the vaccine] that we hear about."
Though the COVID-19 vaccine isn't expected to be required for K-12 students, those involved with the immunization effort are gearing up for anticipated back-to-school demand for the vaccine.
"We'll just continue to reiterate to parents the importance of trying to get in now and get those appointments taken care of sooner than later," Parker said.
And, where vaccinators were concerned about a recommendation against administering the COVID-19 vaccine in close proximity with other shots, a policy change from the federal government allowing concurrent vaccination has now provided them with a golden opportunity. Incoming seventh-graders required to get the meningococcal conjugate vaccine, which covers four types of meningococcal disease, as well as the Tdap vaccine, which protects against tetanus, diphtheria and pertussis, or whooping cough, will now be able to get the COVID-19 shot at the same time.
Vaccination officials say it's plausible they could see even higher rates of COVID-19 vaccination among seventh-graders than they do for other age groups, if they're able to capture them when they're receiving their other back-to-school shots. Loper echoed what other health officials have said about the importance of not squandering any opportunities.
"That was a huge win for vaccinators in general," Loper said. "Any time I have you at a place where you can get vaccinated and I can't give you every vaccine that you could possibly get that day, for whatever reason, that's a missed opportunity for us. This allows us to miss no opportunities to vaccinate an eligible adolescent."
---
As for whether schools will require the COVID-19 vaccine for older students, that seems unlikely but hasn't been decided. Fermin Leguen, Clark County's chief health officer, said he's not aware of any discussions at this point about making the vaccine mandatory for children.
Loper said that interest in requiring the COVID-19 vaccine is "different at different levels," noting that doing so would involve a multi-step process. Any decision to mandate kids to receive the shot before returning to school would have to be put forward as a regulation by the Division of Public and Behavioral Health and go through a public input process before it would be voted on by the state Board of Health. Even having that conversation, she said, doesn't make sense unless a large number of parents and schools are on board with the idea.
"You want everybody to be in support of it before you really create a mandate, or it won't be effective. It will cause more animosity than anything else," Loper said. "Starting at the stakeholder information process, that's really where we're at, and I'm sure all the school districts and things are thinking about that. I know we're here, ready to engage, but the State Immunization Program isn't necessarily leading that conversation right now."
Health officials say priority at the moment is simply inoculating as many people as possible, children included, and the quicker, the better.
While the Biden administration has set a target of getting 70 percent of adult Americans vaccinated by the Fourth of July, neither the federal nor state government has set a similar goal for vaccinating kids. It's also unclear how soon more children will become eligible, though Dr. Anthony Fauci, the president's chief medical adviser, has expressed optimism about the age range widening to those as young as 4 years old by the end of the year.
"There is a sense of urgency to it and we do want to make sure that as many kids are protected as possible, especially as they do return to activities like summer camp and all of those things," Parker said. "It is just making it as accessible as possible, all of the places and all of the days and times and making it easy for parents to get their kids in somewhere."
The big question over the coming weeks and months is whether those efforts will translate to a dramatic increase in the state's vaccination rate.
Nationally, Nevada ranks toward the bottom of states in terms of percentage of adolescents vaccinated with at least one shot of the COVID-19 vaccine. According to the Centers for Disease Control and Prevention, Nevada has vaccinated nearly 18 percent of 12- to 17-year-olds as of Friday, ranking 37th in the nation. Vermont, by comparison, is in first place at 55 percent while Idaho is in last at 0.4 percent.
Nevada ranks 32nd nationally for percentage of residents 18 and older who have received at least one shot of the vaccine, at 57.7 percent.
Those adolescent and adult rankings, while seemingly less than impressive on their face, actually represent good news for Nevada, which ranked last in the country for percentage of residents vaccinated against the flu in the 2019 to 2020 season, at 44.4 percent, according to the Kaiser Family Foundation. Rhode Island was first at 60.9 percent.
"Our vaccination rate right now is significantly higher than we ever get during flu season. For Nevada, that's a cause for celebration," Parker said. "Hopefully that same trend applies for our younger Nevadans as we start getting them more into clinics and hopefully we see similar increases as well."
Correction: This article was updated on June 7, 2021 at 4:08 p.m. to correct incorrect information provided by the state Department of Health and Human Services. The Elko County School District no longer stocks childhood vaccines on site and never stocked the COVID-19 vaccine, a spokeswoman for the department said.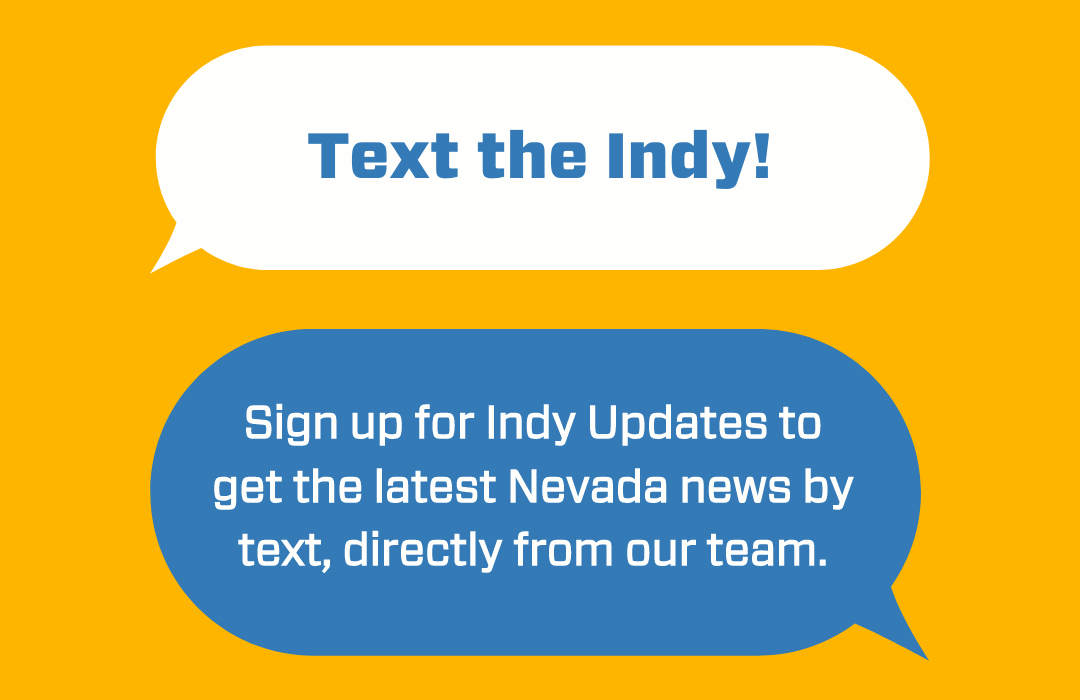 Featured Videos
Comment Policy (updated 4/20/2021): Please keep your comments civil. We reserve the right to delete comments or ban users who engage in personal attacks, use an excess of profanity, make verifiably false statements or are otherwise nasty. Comments that contain links must be approved by admin.