Serious questions raised whether Laxalt is actually investigating rural sheriff accused of wrongdoing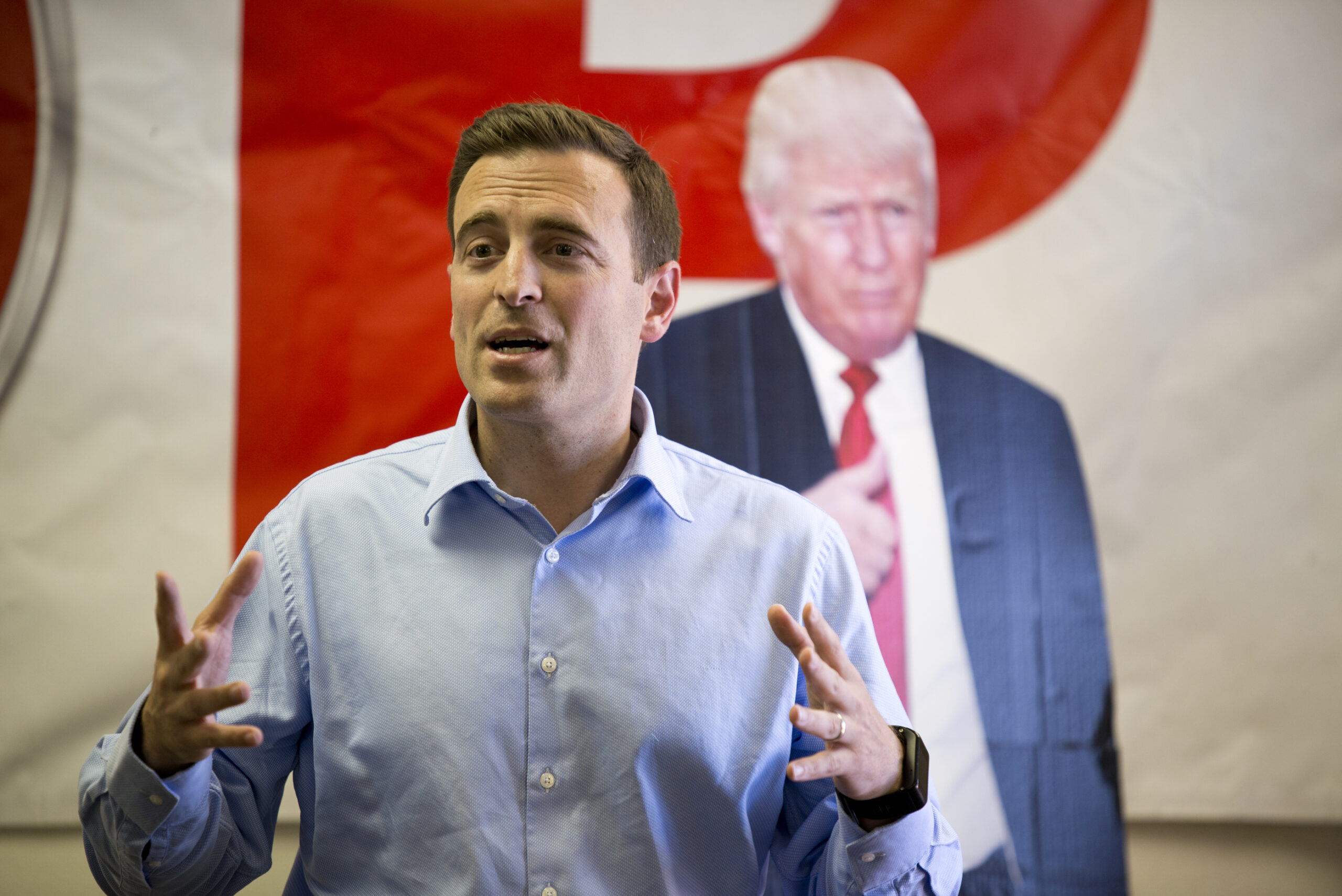 A top official in the attorney general's office asserted that allegations of sexual misconduct and perjury made against a controversial Storey County sheriff are outside the statute of limitations, according to a lawyer for a developer who has urged Adam Laxalt to investigate the matter.
That same official, investigations chief Ron Swanson, also told a tribal police chief that the attorney general's office would not be looking into the allegations "because none of the information in the deposition (in a lawsuit by a former chief deputy who raised allegations of sexual harassment) rises to the level of criminal investigation."
And the deputy who made the original allegations against Sheriff Gerald Antinoro, which were found to be credible by the county, said through a spokesperson that she had not been contacted by anyone in the attorney general's office regarding Antinoro or her lawsuit.
These revelations come against the backdrop of Laxalt refusing to talk about the allegations against Antinoro, who has had more than 10 complaints filed against him, by claiming there is an ongoing investigation. But Joey Gilbert, the Reno attorney for the developers of the Tahoe-Reno Industrial Center who have tried to recall the sheriff, raised serious questions about whether a probe actually is occurring.
Gilbert says he is not "100 percent sure" that the attorney general is not investigating the sheriff. But he said the limited interaction between his staff and the investigators after a letter was written by his client in April to the attorney general indicate that nothing is being done.
"We've seen nothing, heard nothing, and hope things just won't go unchecked," Gilbert said in an interview. "I trust the attorney general's office. This needs to be looked at from an unbiased eye and greenlight the resources to get the investigation on the way. These are no light allegations. Even if it's hearsay, it's bad."
Gilbert said an investigation into Antinoro should be considered in light of events happening across the nation where some men are being held accountable for allegations of sexual assault that happened as long as 30 years ago.
"It's not some deputy somewhere," Gilbert said in an interview. "It's a sheriff and it is embarrassing."
In a second letter that was hand-delivered to Laxalt's office this week, Gilbert writes that Swanson told his office in a phone call that the allegations against Antinoro were outside the state's statute of limitations, given that many of the alleged crimes occured years ago and Swanson could not find any criminal violations.
Until 2015, sexual assault cases had to be prosecuted within four years from the time of the assault, with exceptions given to sexual assault against minors. The law was changed in 2015 in the wake of the Bill Cosby allegations to extend that statute of limitations to 20 years, but it is not retroactive. The state statute of limitations on perjury is three years.
A spokeswoman for the attorney general's office did not reply to emails or return a phone call seeking comment as to whether there is an investigation into Antinoro. Laxalt, asked at a recent gubernatorial forum about the sheriff's support for his campaign, indicated that an investigation was ongoing.
"I don't want to say anything about this until my office has concluded the investigation," Laxalt said at the time. "It will conclude its investigation and we'll move forward or not move forward, and at that point in time I can address this political side … but I believe it's proper to wait until our office has completed its review."
Swanson, contacted by The Nevada Independent and asked whether there is any ongoing investigation into Antinoro, said he was "not at liberty to answer any questions today or in the future."
When asked whether he was being investigated by the attorney general's office, Antinoro said in an email that "I cannot tell you what they are or are not doing."
Yoma Tribal Chief of Police Stewart Handte said in an interview that on May 4, Swanson asked him to submit his name in an official complaint against Antinoro. Handte said after thinking about it, he declined to add his name. Handte informed Swanson of his decision in a return phone call on May 22.
"There was no need to put my name on the complaint," Handte said. "There is already a complaint. The attorney general has a conflict of interest, as Antinoro is endorsing him for governor."
Handte, a long-time critic of Antinoro and former co-worker, said in an interview that Swanson told him the attorney general's office would not be looking into the allegations "because none of the information in the deposition rises to the level of criminal investigation."
When asked why he thinks Swanson would ask him to add his name to a complaint and then say there was no investigation, Handte said it was to create the appearance that Laxalt was investigating Antinoro.
"There may be underlying circumstances but in my opinion, it is a political game. I warned Adam Laxalt about Antinoro in 2014. How can you justify saying one thing like 'we are doing an investigation' when you are not?" Handte said.
In a deposition for the lawsuit, Antinoro admitted to having sex with a woman who reported to the Sparks police department in 2014 that Antinoro had raped her.
Keener said in her deposition that Antinoro told her that he paid his ex-wife to have sex with other men while he watched, and described frequenting the Green Door, a swingers' club in Las Vegas with his ex-girlfriend.
Antinoro said in a deposition that he may have said something similar to Keener, but that he only brought it up because they were friends.
The sheriff said in the deposition that he did not investigate claims by a former lover of one of his deputies, Frank Valdez. The local woman claimed Valdez was stalking her with calls, texts and general annoyance.
Keener is seeking a judgment in excess of $45,000 which includes punitive, general and special damages as well as attorneys fees.
TRIC owners and developers Don Roger Norman and Lance Gilman were the primary bankrollers of a recall campaign that targeted and qualified a special election against Antinoro in April 2017. More than $160,000 in in-kind donations were made by them to assist the recall campaign. The sheriff survived the recall election, with 883 voters supporting him and 601 voting to remove him from office.
Update: This story was updated at 7:40 AM on June 6 to reflect that the statute of limitations on sexual assault was changed in 2015, but not made retroactive.
Doc 08910020180604112731 by Soni Brown on Scribd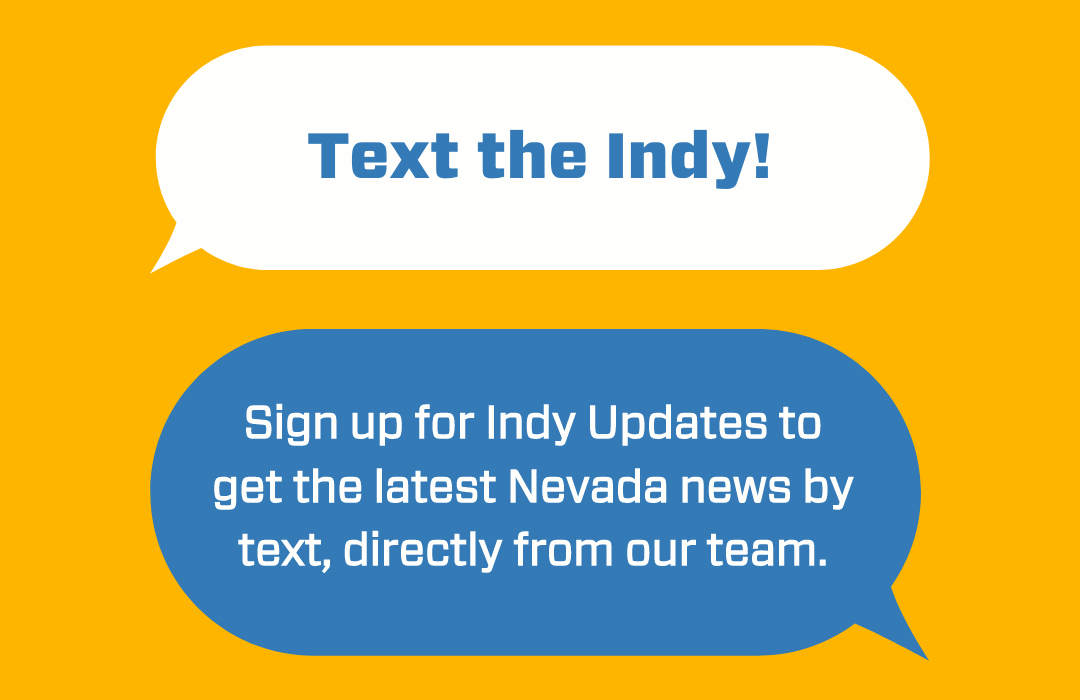 Featured Videos
Comment Policy (updated 4/20/2021): Please keep your comments civil. We reserve the right to delete comments or ban users who engage in personal attacks, use an excess of profanity, make verifiably false statements or are otherwise nasty. Comments that contain links must be approved by admin.