Shorter-term policies could help Nevada's uninsured rate as public option remains a distant reality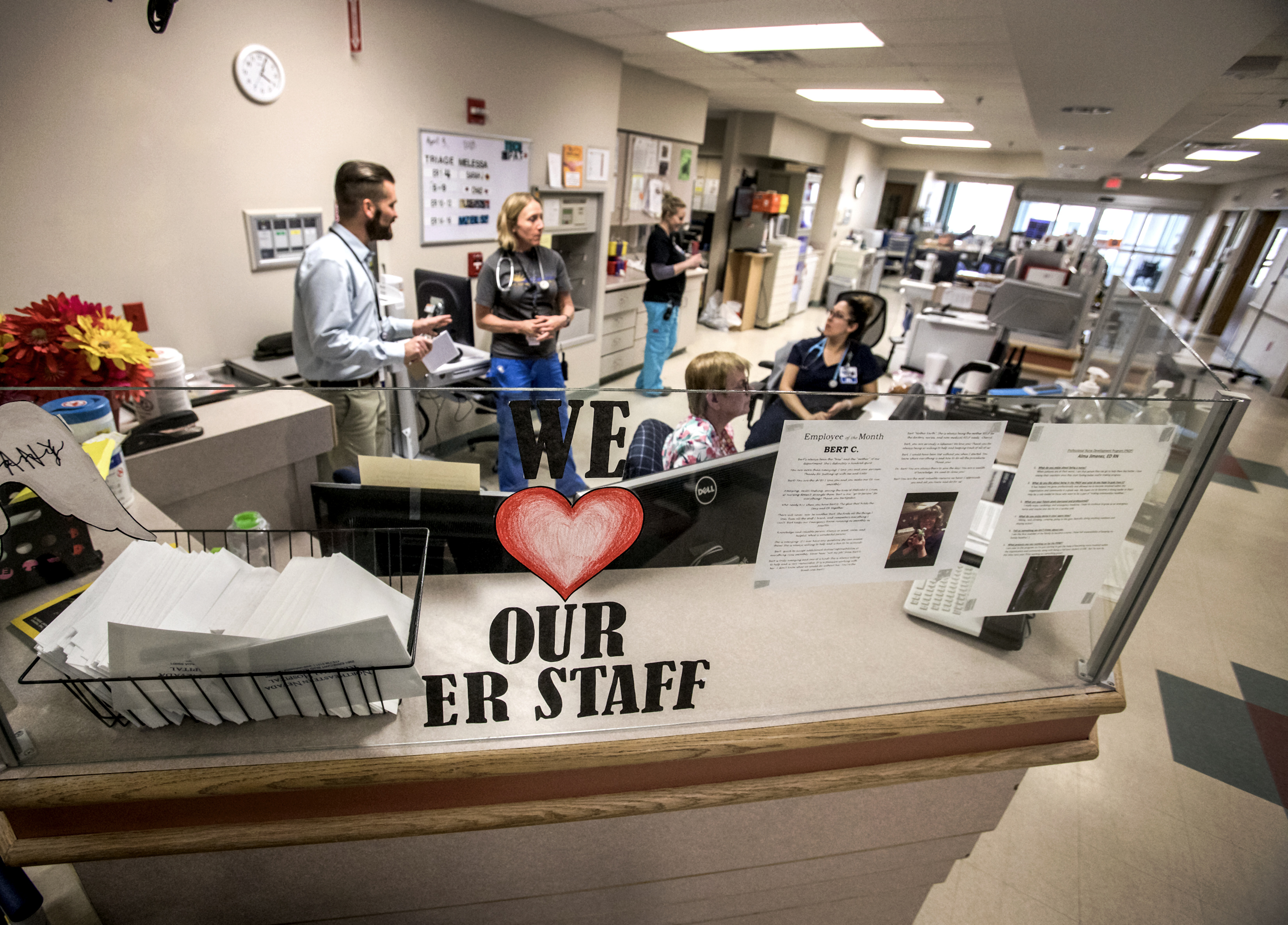 With implementation of Nevada's second-in-the-nation public health insurance option still years away, Senate Majority Leader Nicole Cannizzaro (D-Las Vegas) is considering a list of shorter-term solutions to reduce the number of uninsured people in the state.
A new memo, drafted by the national nonprofit group United States of Care at Cannizzaro's request, outlines more than a dozen policies Nevada could implement administratively or legislatively while the public option process plays out over the next few years. Among the ideas proposed by the group, which helped craft Nevada's public option, are streamlining the state's Medicaid enrollment process, providing additional funding to the state's health insurance exchange to conduct targeted outreach to potential enrollees and establishing continuous Medicaid eligibility that would provide coverage regardless of income fluctuations over the course of a year.
In addition to generally detailing near-term solutions that would help Nevadans get insured, the memo also serves as a response to industry representatives who argued during the legislative session that lawmakers should be focusing on helping sign Nevadans up for Medicaid or exchange plans instead of establishing an entirely new health insurance system. Of the roughly 350,000 uninsured Nevadans, it is estimated that a little more than half are already eligible for Medicaid or exchange subsidies.
"It's not a, you pass one law and it's going to solve this entire issue. I think we heard that ... throughout the legislative session and implementation of the public option and all of that," said Cannizzaro, who sponsored the public option bill, SB420. "This is, I think, a natural piece of the puzzle and one of the other ways that I think we can start to look at how we can get more people covered."
Some of the proposals outlined in the memo, though, are already familiar to state health officials. Nevada Medicaid Administrator Suzanne Bierman, in a statement, said her agency is already pursuing some of the policies, in line with recommendations outlined in a January 2020 report prepared for the state Medicaid program by the Princeton School of Public and International Affairs.
"It will take time to evaluate all proposals outlined in the memo, and the Division of Health Care Financing and Policy is examining each one in detail," Bierman said. "Reaching the State's uninsured and promoting coverage are part of Nevada Medicaid's strategic plan and the Division looks forward to continuing collaboration to promote coverage and access to health care for all Nevadans."
Cannizzaro said she has not yet had conversations with state agencies about the ideas proposed in the memo, though she plans to put together a group of state officials and industry representatives.
"What we wanted to have was a list of things that, from a national perspective, worked in other states or that Nevada might be sort of at a prime time to start to explore," she said.
While several policies outlined in the document would likely require legislative action — meaning the soonest they would go into effect is 2023 — Cannizzaro said she would like to see the state leverage some of its American Rescue Plan (ARP) funding in the near term to make technology enhancements that could help boost the state's uninsured rate.
Specifically, the memo suggests Nevada take advantage of federal matching funds that would allow the state to design, develop, install or enhance its Medicaid enrollment and eligibility systems. Under the matching fund program, Nevada would only have to put up 10 percent of the funds, with the remaining 90 percent of the bill footed by the federal government.
"I think some of the easier places we can talk about ARP funding is where we have technology upgrades or where we can start to streamline some things," Cannizzaro said. "I think those are good ways for us to utilize these federal dollars."
The memo proposes other solutions to help streamline the eligibility determination process, too, including establishing what is known as express lane eligibility, which allows states to use already-verified eligibility criteria from other programs, such as the Supplemental Nutrition Assistance Program, or SNAP, during the Medicaid enrollment and renewal process. Only a handful of states have established such programs.
Other policy ideas include expanding the universe of people who are eligible for, or can remain enrolled, in Medicaid by providing continuous, 12-month eligibility — which would allow people to remain enrolled regardless of income fluctuations over the course of a year — and extending postpartum Medicaid coverage for 12 months, up from 60 days.
Those proposals would build upon Medicaid expansions approved during the legislative session, including presumptive eligibility during pregnancy and coverage for lawfully-residing individuals who are pregnant and meet certain requirements.
Beyond Medicaid, the memo proposes making changes to the state's health insurance exchange, though it is not entirely clear how what the document proposes might differ from policies already in place. For instance, the document suggests requiring the exchange to host extended open enrollment periods and broader special enrollment periods, which the exchange already does — something it was able to do as a result of its transition to an entirely state-based exchange in 2019. It also proposes investing additional dollars in navigator programs that help connect Nevadans with coverage, which the exchange did in the wake of Trump administration-era cuts.
"The Exchange looks forward to fully digesting this memo, and we are always open to new ideas and opportunities to serve Nevadans," Heather Korbulic, the exchange's executive director, said in a statement. "The past five years have been incredibly challenging, but Nevada Health Link made the bold decision to successfully transition away from HealthCare.gov to an autonomous state-based exchange to better serve the unique needs of Nevadans. The Exchange has been a steady and consistent source of information, resources, and affordable, comprehensive health insurance."
The memo does not tackle the issue of health insurance for Nevada's undocumented population, which does not qualify for government assistance through Medicaid or the exchange and makes up a significant portion of the state's uninsured rate.
"That still remains a challenge and something that we're going to continue to take a look at," Cannizzaro said. "We're going to have to try to find creative ways to reduce costs for undocumented people who are looking to get coverage."
As far as the public option, Cannizzaro said the state is in the process of finalizing contracts so it can start to move the process forward and that she does not have a timeline for when stakeholder meetings on the public option will begin. Under the bill passed this spring, the public option won't be available for purchase until 2026, leaving two legislative sessions to make potential adjustments to the plan.
"The first step is that right now [the Department of Health and Human Services] is working to bring on folks that they need to help start the process, and then we'll move forward with stakeholder meetings," Cannizzaro said. "We are still very much full steam ahead and making sure that we're doing all the work to put together a good public option."
In the meantime, some Nevadans have been learning about the public option through an ad campaign that praises Cannizzaro for helping to pass and Gov. Steve Sisolak for signing the public option into law. That ad does not note that it will be more than four years before the public option is available for purchase.
Cannizzaro, however, pushed back on the idea that the public option was created for political purposes.
"I think everybody would love if we could pass a bill and the next day there is a health insurance option that is affordable for folks, and I think that's what you hear when people are like, 'Hey, I heard that there's a public option and it's going to be affordable. How can I get that?'" Cannizzaro said. "That's something that I'm committed to, the Legislature's committed to, that the governor is very committed to: How do we invest in health care here in the state? And that sometimes takes a little bit of time."
Liz Hagan, director of policy solutions at United State of Care, described Nevada as a state to watch when it comes to health policy innovations.
"Really, all eyes are on Nevada," Hagan said, "and I think it's incumbent on the leaders to continue in the momentum that has been charted so far."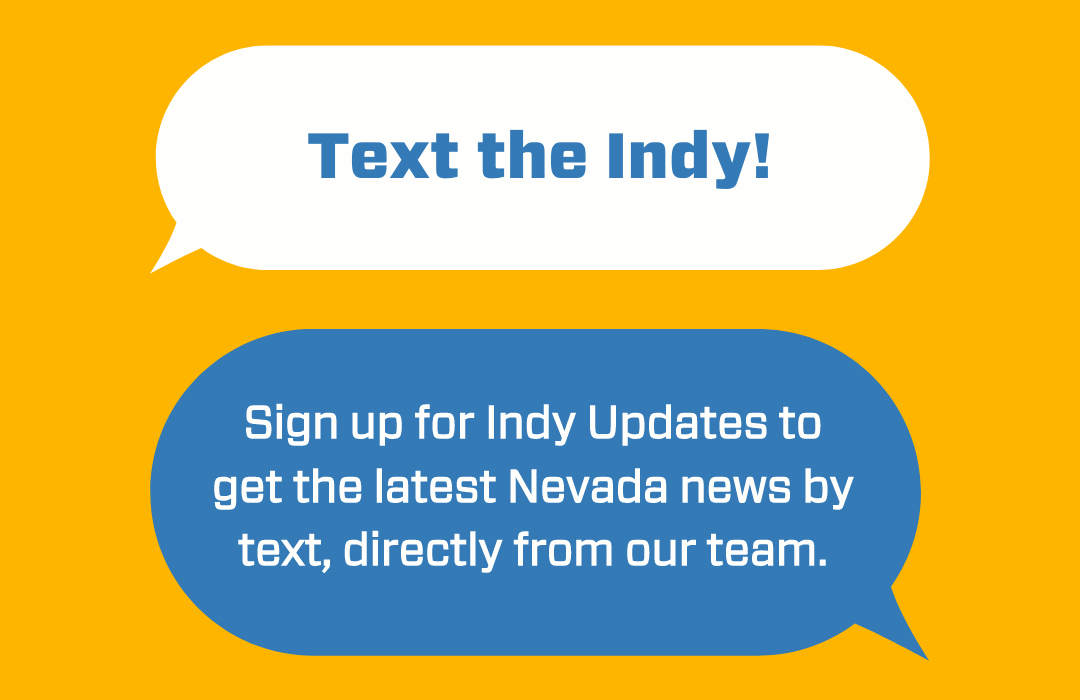 Featured Videos
Comment Policy (updated 4/20/2021): Please keep your comments civil. We reserve the right to delete comments or ban users who engage in personal attacks, use an excess of profanity, make verifiably false statements or are otherwise nasty. Comments that contain links must be approved by admin.