Similar to Reid, Cortez Masto takes mining-friendly stance ahead of tough election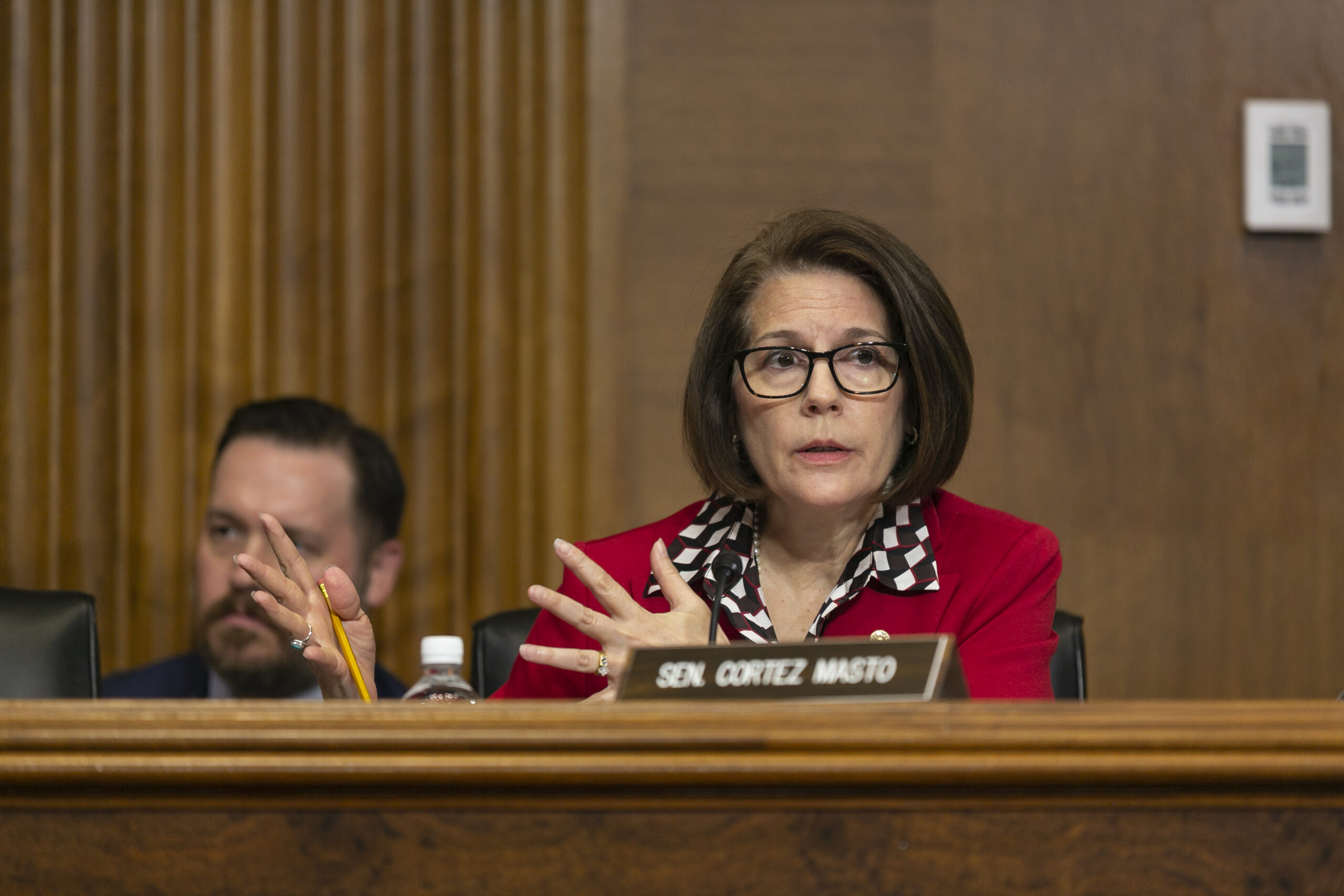 Last year, as President Joe Biden was pushing to pass a far-reaching, multi-trillion-dollar spending bill through Congress, the hardrock mining industry was concerned about one provision.
The mining language in the measure sought to reform the General Mining Act of 1872, which allowed mining companies to operate on federal public land without paying a federal royalty. Progressive Democrats and environmental activists have long described that and other aspects of the century-old mining law as outdated — and have called for an update.
Rep. Raul Grijalva (D-AZ), the progressive chairman of the House Natural Resources Committee, saw an opening with Biden's bill and included language to require mining companies to pay a royalty for extracting minerals on public land.
The provision caught the attention of Sen. Catherine Cortez Masto (D-NV) — and she broke with progressives in her party to help kill it.
Cortez Masto, a freshman senator with little seniority, enlisted the help of Sen. Joe Manchin (D-WV), the powerful chairman of the Senate Energy and Natural Resources Committee, who also hails from a mining-friendly state. She argued that including the provision was too hasty, and said she would help write a compromise reform bill that would win Democratic, GOP and industry support.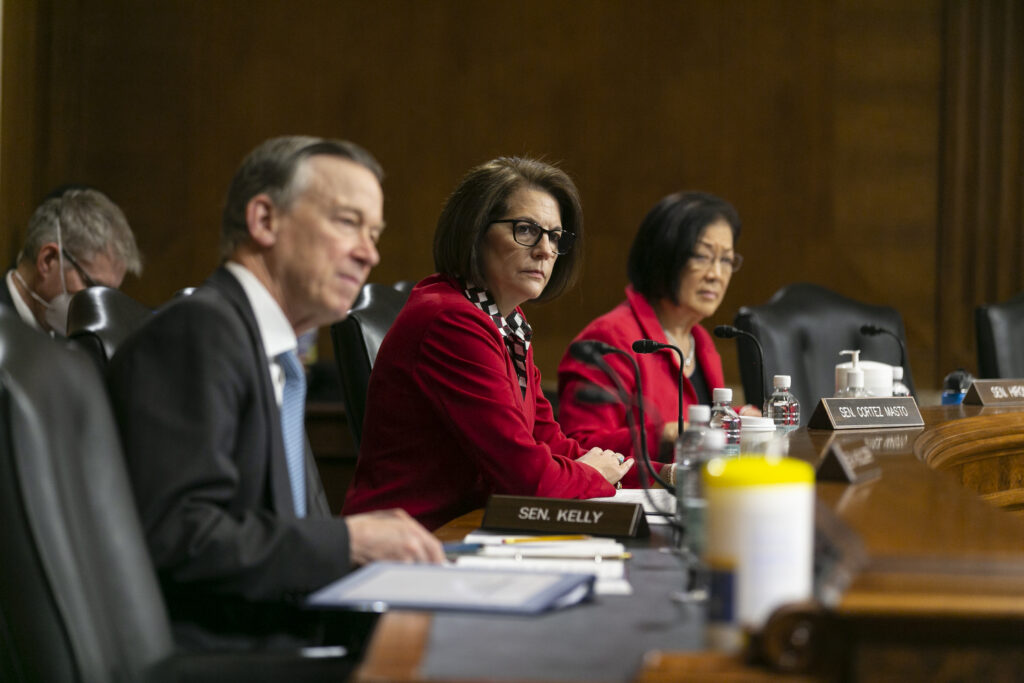 But the move frustrated environmentalists and progressive members of her party, some of whom had fought for years to reform the mining law. They questioned why Cortez Masto was breaking with her party's position on the issue, securing what appeared to be a win for the mining industry. Since then, Cortez Masto has continued committing to block "misguided proposals" to reform the 1872 mining law.
Earlier this year, when the White House again indicated that it wanted to rewrite the law that exempts federal-land mining from royalties, Cortez Masto reacted in strong terms.
"I've consistently stood up for Nevada's mining industry and the over 30,000 jobs it supports and repeatedly blocked misguided proposals that would hurt our hardrock mining industry," she said in a statement provided by her office. "I will continue to oppose any efforts that will harm Nevada workers, whether they come from the White House or Congress."
Her position has raised concerns of environmentalists in Nevada, including John Hadder, director of Great Basin Research Watch, a Reno-based regional environmental justice organization.
"She seems to be more interested in supporting multi-billion dollar mining corporations over communities directly and adversely affected by mining and the environment," Hadder said in an interview.
Election considerations
Cortez Masto's move echoes the late Sen. Harry Reid's (D-NV) strategy, who derailed a mining law revision ahead of his come-from-behind 2010 midterm campaign. And it comes at a crucial time for her own career and in the history of her state.
As one of only three Democratic senators in a toss-up race, she faces a difficult re-election campaign in November, much as Reid did in 2010. Reid won, but Democrats took what then-President Barack Obama labeled a "shellacking."
Her position on mining allows her to burnish her credentials as a moderate and as someone who delivers for interests in her state. But it also runs the risk of alienating environmentalists, who typically support Democrats, at a time when she needs them the most.
Cortez Masto doesn't believe it is an either-or question. In a recent interview, she argued that it is possible to help the mining industry and protect the environment.
"Mining in this day and age, we can do it responsibly, environmentally responsibly," Cortez Masto said.
Still, she will likely need every vote she can muster to win re-election. A recent poll commissioned by the Reno Gazette-Journal showed her trailing her likely GOP opponent.
In 2016, she won her race by only 2 percentage points. Republicans have targeted her seat as one they could win to take back control of the Senate, which is currently split 50-50 between the parties. The Cook Political Report rates her seat as a toss-up, one of only three Democratic seats to be categorized as at such a degree of risk.
Cortez Masto will also face more voters who have registered as nonpartisan rather than Democrat or Republican. Voter registration continues to favor Democrats, but the rise of nonpartisans puts pressure on both sides to ensure their traditional coalition of voters turnout on Election Day, especially in a midterm when voter interest and energy can be low.
And though she made history as the first Latina elected to the Senate, historical forces are against her. The president's party typically loses seats in the House and Senate in midterm elections, though the Senate has been less consistent than the House. Since 1946, the president's party has gained Senate seats in only six of 19 midterms, according to FiveThirtyEight.
Jeremy Gelman, a political science professor at UNR, said Cortez Masto could also reap some benefits from taking a mining-friendly stance.
One is that it could keep margins in rural areas lower than they otherwise would have been on Election Day. The Democratic strategy in Nevada has typically been to run up the votes in the urban areas where Democrats tend to hold advantages in registered voters over Republicans, while keeping the margins as low as possible in rural areas, where the GOP has the advantage.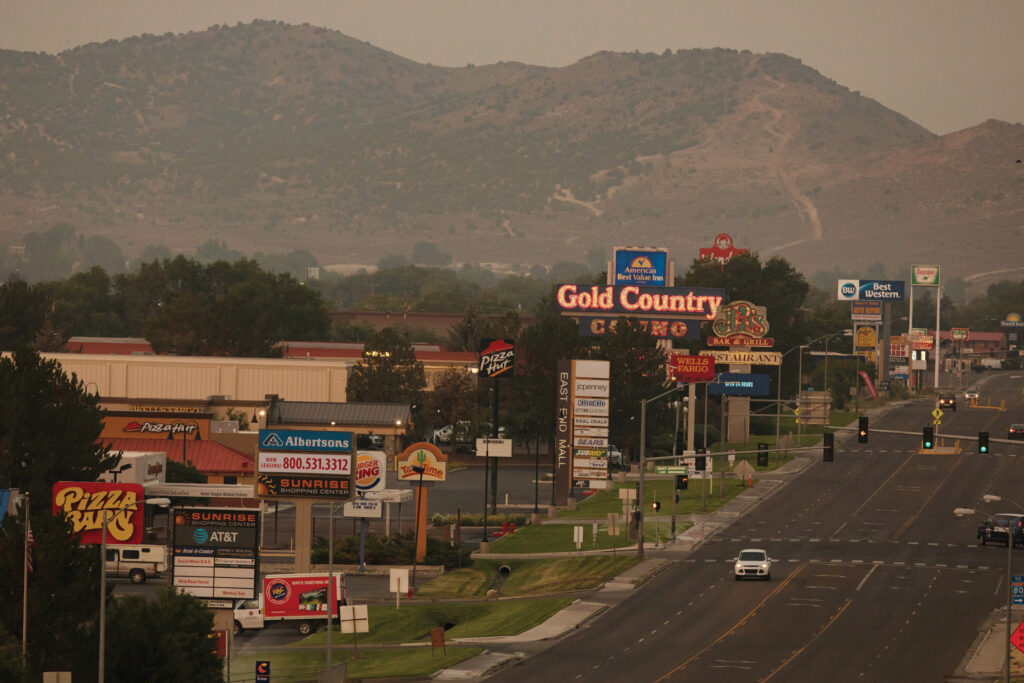 "Cortez Masto is going to look for lots of support in cities, but she also wants to tamp down the Republican margins in the rural areas," Gelman said. "And if she can do that, either by doing something that's popular, or by, in this case, I think avoiding something that's really unpopular, she may be successful."
Gelman added that Manchin—a mining-friendly moderate who raised a series of issues with the Build Back Better Act and helped strand the bill in the Senate—would likely have acted on his own to strike the mining provision.
Teaming up with Manchin allowed Cortez Masto a low-risk opportunity to burnish her credibility with a group that does not typically support her in rural areas.
"If it wasn't going to happen anyway, it allows her an opportunity to build some goodwill with a segment of Nevadans … but at the same time not change the outcome," Gelman said.
Reid comparison
Cortez Masto bristled when recently asked whether she is using Reid's playbook as a model to kill mining reform, as Reid did ahead of his 2010 re-election. She stressed that she would try to bring a diverse group, including Democrats, Republicans, industry members and environmentalists, to a consensus on reform.
"Does Nevada have critical minerals that we can utilize to really benefit us as we go into this innovation economy? Yes, we do," Cortez Masto said. "And there's critical minerals across the country."
"That does not mean that we do not take a look at the mining law and the royalties," she continued.
She pointed to a hearing last October that she asked Manchin to schedule, which included testimony from mining and environmental interests.
Cortez Masto said she supports adding royalties and the mining industry is also open to it, but only on net income. Under the provision proposed by the House, an 8 percent gross royalty would have been applied to existing mines and 4 percent applied to new mines. The bill also included a 7 cent fee for every ton of rock moved that would go to the reclamation of abandoned mines.
At the October hearing, Rich Haddock, Barrick Gold Corp.'s chief counsel, argued for a net royalty, which would allow mining companies to account for the cost of processing minerals. He said a gross royalty would put mines out of commission.
Gold and other minerals have to be processed once found and pulled out of the ground, unlike coal, Haddock said. Those exploration and processing costs make a gross royalty prohibitive given the fluctuation in prices and would threaten a mine's financial viability and competitiveness, he added.
Environmentalists typically prefer a gross royalty.
"A net royalty allows the miner to deduct the cost of doing business, often resulting in little or no royalty payment," said Aaron Mintzes, who is senior policy counsel for Earthworks. "A gross royalty delivers a fairer return for the public's minerals."
Nevada Mining Association President Tyre Gray echoed Haddock's openness to a new royalty.
"The Nevada Mining Association and its membership have long supported sensible mining law updates," Gray said in a statement, noting the group's support for a new mining tax enacted by Legislature last year to bolster education funding.
"Mining law updates must be undertaken in a judicious and equitable manner — this means prioritizing and preserving the careers of the 37,000 Nevadans working within the industry supply chain; leveraging the critical role mining plays in our domestic energy future; and bringing the rest of the country up to speed to mirror our state's world-leading operating standards," Gray continued.
The importance of mining to the state is difficult to overstate, and lawmakers know it.
Reid, in 2010, argued in his campaign that if he were to be replaced, his successor might deviate from his course and not be "friends of mining."
That came after he previously said, in 2007, that he would work with his fellow Democrats to reform the law.
Reid looked for every advantage in 2010, but his mining strategy may not have helped. He ended up losing Elko County, one of the state's most populous rural counties with mining interests, by more in 2010 than he did in 2004, which was not a midterm.
Mining and Nevada
According to a study commissioned by the state, the mining industry was directly responsible for more than 15,000 jobs in Nevada in 2021.
Nevada mining sector workers, including gold ore mining and support activities for metal mining, also earn some of the highest annual salaries in the state, averaging more than $121,600 in 2021, the report said. Mining also requires an extensive support system, and for every mining job, roughly four other jobs provide goods and services used by the mining industry.
Gold mining is the largest hardrock mining activity on federal lands, according to a 2020 estimate by the Congressional Budget Office. Most of that is in Nevada, and 85 percent of that is from Nevada Gold Mines, according to Barrick's Haddock.
Nevada's most significant player in the mining industry is Nevada Gold Mines, a joint venture between Barrick Gold Corp. and Newmont Corp. Headquartered in Elko, the mines comprise the single largest gold-producing complex globally and directly provide more than 7,000 jobs in the state.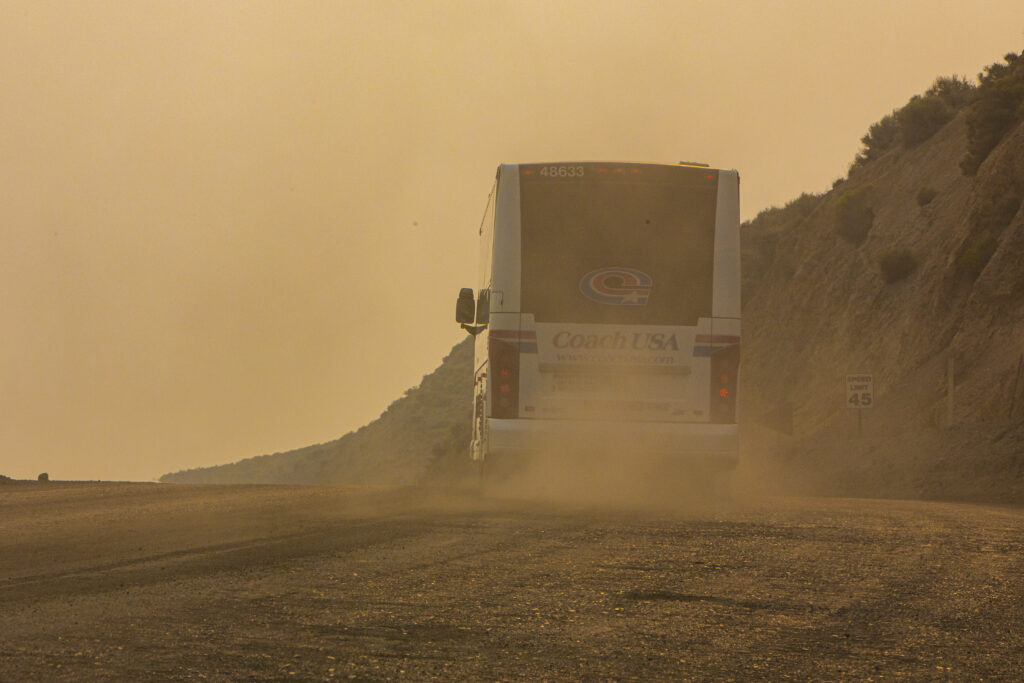 In taking her position, Cortez Masto said she is not only looking to help the existing mine industry, but is also focused on protecting possible future growth in the sector.
"If the federal government's going to make investments that are going to look at that extraction as that supply chain to bring jobs back, then Nevada should, as a mining state, also be considered and have that opportunity," Cortez Masto said.
Her comments come as Congress is on the cusp of approving legislation that would provide $52 billion for incentives intended to boost the domestic production of semiconductors. A shortage in semiconductors — a crucial element in manufacturing cars and consumer electronics such as smartphones — exposed the nation's vulnerability to relying on supplies abroad and contributed to driving up the prices of related goods.
U.S-based manufacturing of semiconductors will require more rare-earth minerals. One of the companies developing rare-earth minerals, MP Materials, is based in Las Vegas. The company operates the Mountain Pass Mine, an open-pit mine of rare-earth elements on the south flank of the Clark Mountain Range in California. The mine is about 50 miles southwest of Las Vegas. In 2020, the mine supplied about 15.8 percent of the world's rare-earth production, according to the U.S. Geological Survey.  
"A substantial number of our employees that work at Mountain Pass reside in Clark County and other parts of the state of Nevada and commute to the site," MP Materials spokesman Matt Sloustcher said recently in an email exchange, following the award of a $35 million contract from the Pentagon.
In addition, demand for batteries and electric vehicles is driving increased interest in mining lithium. Biden recently used the Defense Production Act to boost the supply of critical minerals necessary for the clean energy transition. Nevada is home to the only domestic lithium mining in the nation, and Silver Peak, near Tonopah, is the country's only active lithium operation.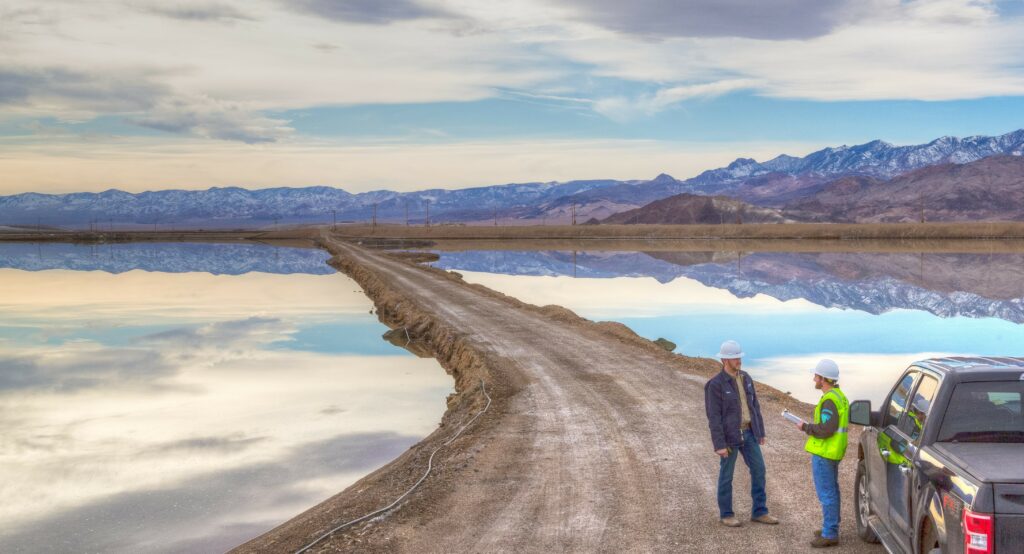 But there is geological potential to mine more lithium in Nevada. A company is working to open a mine at Thacker Pass in Humboldt County, not far from the Nevada-Oregon border and thought to be the largest known deposit of lithium in North America. Mining there is the center of a lawsuit involving a diverse set of plaintiffs who sued over water and wildlife concerns.
Environmentalists skeptical
Cortez Masto said she has no timeline to complete the negotiation for reform, which has some environmental groups concerned that she is taking a page out of Reid's book — to kill reform entirely.
"Former Sen. Reid was very supportive of the mining industry and also talked about reform, but we never saw anything substantive," said John Hadder, director of Great Basin Research Watch, a Reno-based regional environmental justice organization. "And so we're kind of concerned the same thing might happen here."
Patrick Donnelly, Great Basin director at the Center for Biological Diversity, underscored Hadder's comment.
He said that while environmental voters are unlikely to vote for the Republican nominee, it could affect the enthusiasm that drives people to the polls.
Voters may be more reluctant to "pound the pavement" for a candidate who blocked the "modest reform" proposed for the mining law, Donnelly said.
"A delay is a win for the mining industry," he continued, adding that some voters will be disappointed by her position.
Progressive Leadership Alliance of Nevada (PLAN) Director Laura Martin said that the issue could also see a lack of enthusiasm in indigenous communities.
"I think it's also not just the environmentalists from the Sierra Club and PLAN," Martin said. "It's also tribal members in rural parts of the state that really feel unprotected."
"And by not only removing the royalties, but also not updating the 1872 mining law, it puts Nevada and all states that have hardrock mining in a position where these largely foreign-owned corporations are going to get really rich tearing our state apart," Martin continued. "And we are not going to have the adequate means to clean it up when they're done."
Hadder listed a series of issues and concerns associated with mining, including air and water pollution. The funds generated by royalties could help affected communities.
"When it comes to the royalties, that's gonna help clean up some of these mine sites, which are continually polluting across the United States," Hadder said. "And so that funding is needed, and also can be channeled towards protections as well. So there's a lot of possibilities with what could be done with that."
This story was updated on Friday April 15, 2022, at 8:21 a.m. to note the correct spelling on MP Materials.