Thacker Pass mine project remains in court battle amid rift in opposition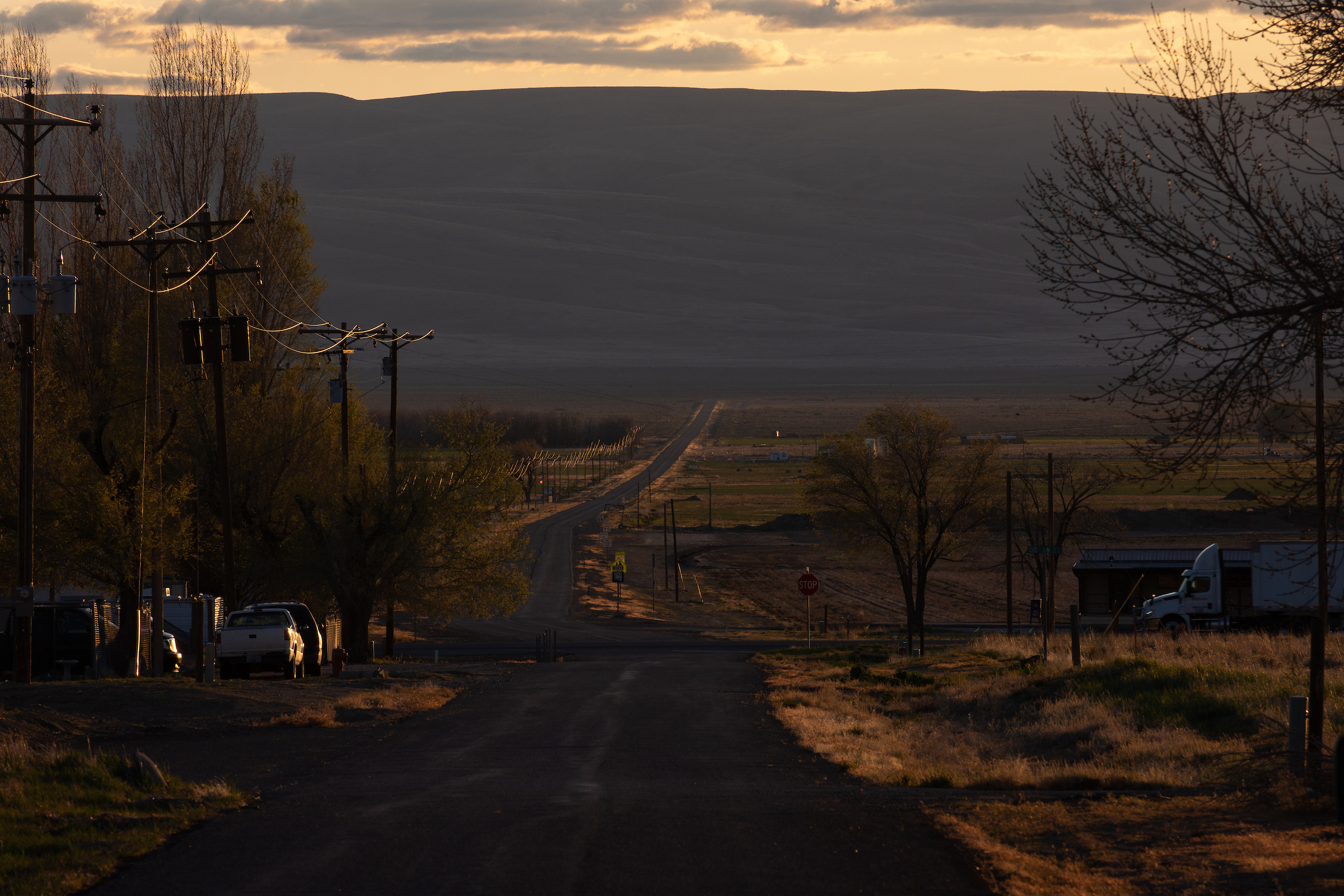 Good morning, and welcome to the Indy Environment newsletter.
As always, we want to hear from readers. Let us know what you're seeing on the ground and how policies are affecting you. Email me with any tips or suggestions at [email protected]
To get this newsletter in your inbox, subscribe here.
---
One year and a few weeks since the federal government approved a permit for the Thacker Pass lithium mine, the Humboldt County-based project, not far from the Nevada-Oregon border, has been featured in dozens of national news articles, radio stories and TV segments.
Thacker Pass sits at the base of the Montana Mountains, and it's where a lithium developer is planning an open-pit mine. What is visible from the surface — intact sagebrush, the mountains, cattle grazing across a highway, a protest camp — sits on top of what's known as the McDermitt Caldera, a geologic feature formed by ancient large-scale volcanic activity millions of years ago. The caldera, thought to be an origin for the Yellowstone hotspot, goes on for miles, and geologists have flocked to it because it contains a key mineral.
That mineral is lithium, and Thacker Pass is said to be the largest known deposit in the U.S.
Why that matters is that lithium is a key ingredient for the batteries needed in the energy transition — the move away from an emissions-intensive economy based on fossil fuels to one powered by renewables, battery packs and electric vehicles. Lithium Americas, the firm behind the Thacker Pass project, argues the mine is critical in that transition and meeting the Biden administration's goals of sourcing battery minerals domestically — mining for these products is largely offshored with only one active U.S. lithium mine outside of Tonopah.
But the mine is not without impacts, and since the permit was issued last year, the project has been the subject of a lawsuit with a diverse set of plaintiffs. A rancher, whose cattle graze near the planned mine site, sued over water and wildlife concerns. Environmental groups also raised concerns that the U.S. government's permitting process was rushed and the effects were not fully considered. Native American tribes and an organization of tribal members from the Fort McDermitt Paiute and Shoshone Tribe also joined the lawsuit. They presented evidence of a nearby massacre in 1865 and said the U.S. government failed to consult with them.
Outside the courtroom, at Thacker Pass, environmental activists Max Wilbert and Will Falk established a protest encampment on the federal public land where the mine would be located. They were, for a time, joined by the People of Red Mountain, an organization of tribal members from the Fort McDermitt Paiute and Shoshone Tribe, whose reservation is about a 45 minute drive away.
In a statement on their website, the People of Red Mountain describe Thacker Pass as a sacred place that "is essential to the survival of our traditions because our traditions are directly tied to the land. Each season is a time to hunt animals and gather plants, food, and medicines. Peehee Mu'huh holds many first foods, medicines, and hunting grounds for our people in the past and present." (Peehee Mu'huh is a Paiute name for Thacker Pass and translates to "rotten moon").
At the same time, local ranchers in the nearby communities of Orovada and Kings River Valley had expressed concerns about how a new open-pit mine might affect everyday life: traffic, the capacity of a local school and an agricultural economy that relies on natural resources. They began meeting as a local concerned citizens group, largely separate from the encampment.
So one year later, where does the project, potentially America's next largest lithium mine, stand? And how does the mine fit into the larger lithium rush in Nevada and elsewhere?
First, an update on the lawsuit. Last year, Federal District Court Judge Miranda Du rejected a request to block preliminary archeological work to inventory cultural sites at the mine, despite evidence of a Native American massacre near the site. But this is a crucial point: The judge has not yet ruled on the merits of the case, which focus on whether the U.S. Bureau of Land Management erred in granting a permit for the mine. The environmental groups have raised a number of concerns about how the mine's footprint and the noise generated from it could affect populations of imperiled Greater sage-grouse and migration for other wildlife.
"We really look forward to getting those [issues] in front of her," said Kelly Fuller, with the Western Watersheds Project. "We think we've got a good case, and we'll see what happens."
The judge hinted during oral arguments last summer that she believed an injunction was not justified for the archeological work, given the footprint of the planned work was relatively small. But the judge also appeared to draw a distinction between the impact of the early mine work and the mine itself. Although Du did not issue a preliminary injunction, she said she would work to issue her ruling on the merits before mine construction begins.
At the same time, the Reno-Sparks Indian Colony recently appealed Du's ruling (denying the preliminary injunction) to the 9th Circuit Court of Appeals.
That appeal came amid a split in the coalition fighting the mine. Falk, the environmental activist who set up camp at Thacker Pass, is also a lawyer and represents the Reno-Sparks Indian Colony. Until recently, Falk also represented the People of Red Mountain, but withdrew his representation, telling the court that "irreconcilable differences" had arisen. Daranda Hinkey, an organizer with the People of Red Mountain, said in a recent interview that the organization believed the legal fight would be best led by tribal governments, as sovereign nations.
"We still hope that what we were fighting for when we were in the lawsuit still goes on," Hinkey said. "We don't want any hard feelings, but we knew that it wasn't our place to be anymore."
A recent report from E&E News' Jael Holzman shed more light on the split in the opposition. Holzman's piece documented how environmental and Indigenous groups have been distancing themselves from Wilbert and Falk, who have ties to Deep Green Resistance, which calls itself a "radical environmental" and "radical feminist" organization. At issue is the group's discriminatory views on transgender and nonbinary people (for instance, opposing allowing transgender women in women-only bathrooms).
On Thursday, after E&E News published its report, the Western Watersheds Project tweeted that it "supports the rights of all LGBT+ people."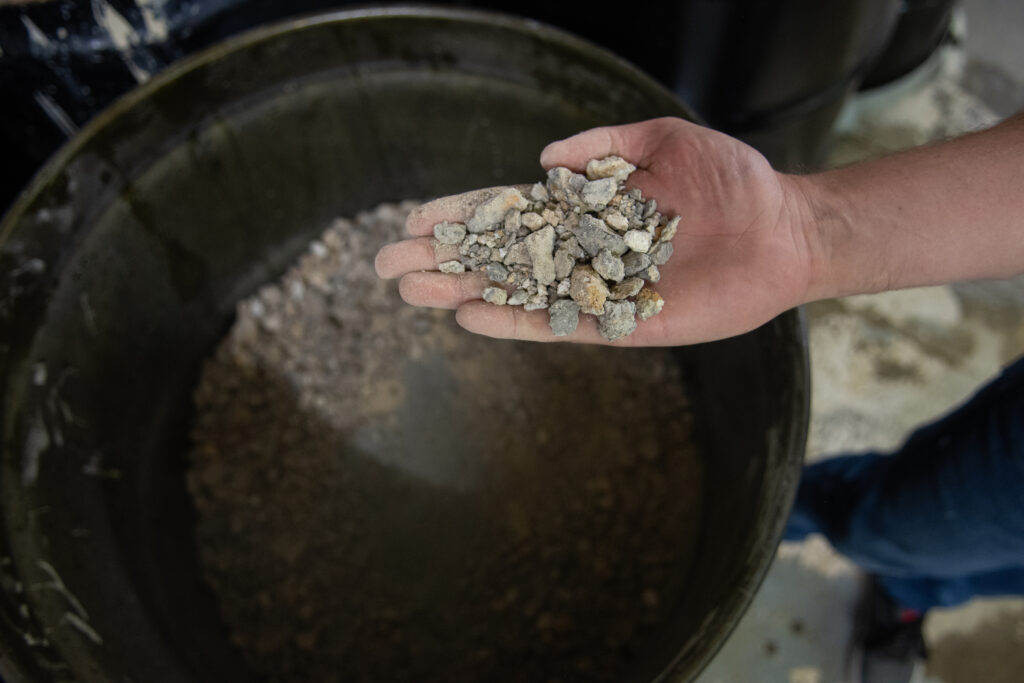 With no injunction in place, the archeological work can begin, but Lithium Americas has indicated that the work will not start until weather permits, likely in the spring. According to the company, a contractor has been working to train tribal members from the Fort McDermitt Paiute and Shoshone Tribe and the Winnemucca Indian Colony to monitor the work when it does occur.
At the same time, the company is expanding its footprint in Reno. It is building out a 30,000 square-foot facility in Reno as a new pilot plant for the company's operations. And the company is still in the process of obtaining water and environmental permits from the state. The company has also said it is working with local residents on the issues involving the school and increased traffic.
Behind the permitting process is a larger backdrop: The hunt for new supplies of lithium to fuel the energy transition, a process expected to be mineral intensive. Deep within the fight over Thacker Pass and the efforts to permit it are questions about how and in what manner these projects come online. And do they come online in a way that addresses local concerns? Electric cars are driving demand for lithium, but the public and some local communities (including those outside Nevada) are wary of mitigating climate change through more mining, even as companies have pledged to reduce their environmental footprint. In late January, the Serbian government canceled licenses for a lithium mine after protests. But with each scrapped project, a supply shortage continues to intensify, spurring a rush to bring more projects online.
Last year, when The Nevada Independent went out to Thacker Pass, one thing that stood out to me and photojournalist David Calvert was not only the concern over Lithium Americas' mine, but the broader concern that it could transform a rural landscape and economy, suddenly thrust into the center of a global lithium supply chain needed to lower climate-changing carbon emissions.
Indeed, there was concern that the area could one day become a mining district. Lithium Americas has claims in other parts of the Montana Mountains with even more sensitive wildlife habitat, but it has pledged not to mine those areas. Yet the threat remains. On the other side of the range, in Oregon, another company, Jindalee Resources, is exploring claims to mine lithium.
Hinkey, with the People of Red Mountain, said her group is watching that project too. She wants to make sure tribal members are fully engaged in the permitting process, whereas Hinkey said many members were unaware of the tribal government's decision-making around Thacker Pass.
"We want to make sure our tribe is fully aware and making the right decisions," Hinkey said in an interview last month. "Not just for a few people, but the whole community's voice."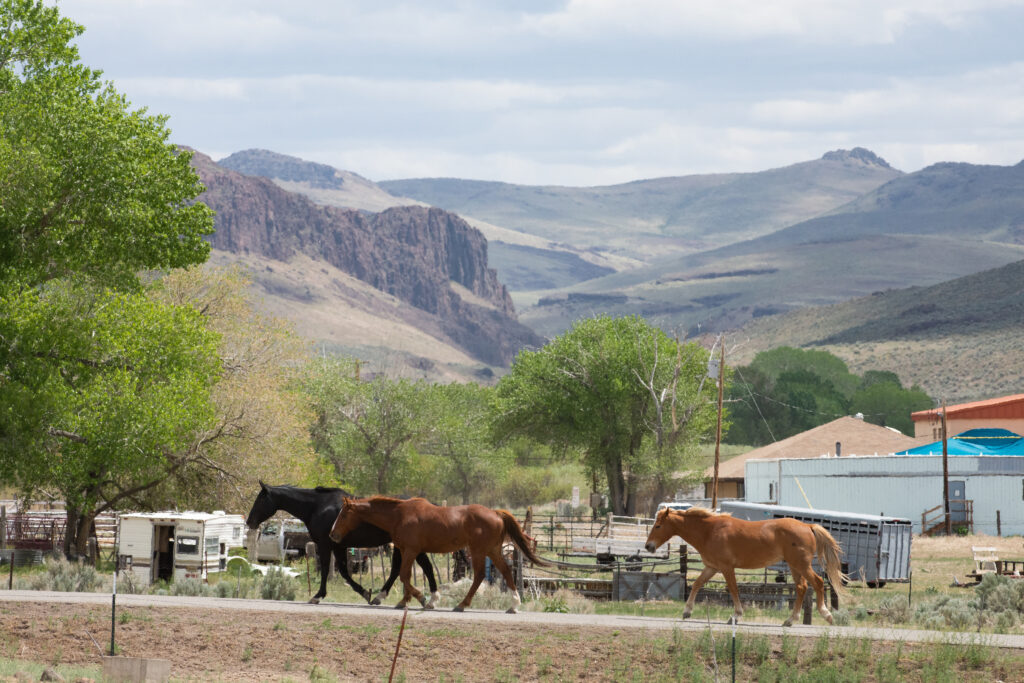 ---
Here's what else I'm watching this week:
A record-dry January for much of Northern Nevada: For the first time on record, Reno saw no measurable precipitation during the month of January. It can't get much drier than 32 days in a row with no rain or snow. The dry conditions come after heavy precipitation in December, which boosted the snowpack to above-average for that time of year. With no precipitation, snowpack has fallen closer to the average, as the USDA's Natural Resources Conservation Service explained in a video this week. KRNV's Ramsey Pfeffinger wrote more about Reno's abnormally dry January.
On Wednesday, the U.S. Fish and Wildlife Service proposed critical habitat protections for Tiehm's buckwheat, an endemic native plant species, found only on a small stretch of land in Nevada and above terrain eyed for the planned Rhyolite Ridge lithium-boron mine. E&E News' Jael Holzman and Michael Doyle wrote more about the announcement and what it means. Last year, I wrote more about the science around Tiehm's buckwheat and efforts to study it.
At a meeting yesterday, the Clark County Commission discussed a possible resolution supporting efforts to designate the Avi Kwa Ame National Monument. Here's the link to the meeting (it's the very last agenda item). Timothy Williams, chairman of the Fort Mojave Indian Tribe, emphasized the importance of the monument. "It's the one place that we can go to to receive refuge when it comes to our spirituality," he said. "And that's why it's so important for us to maintain its sanctity, to maintain its integrity, to maintain and protect it as Mojave people."
Something to watch: An interesting press release made it to my inbox yesterday. "More than a dozen labor organizations, environmental groups, passenger/freight rail advocacy associations, social justice organizations, and neighborhood/community associations have joined forces to launch the Nevada Rail Coalition. The Coalition's express purpose is to build an expanded and more robust rail system — freight and passenger — in the Silver State and regionally."
A report from the governor's Office of Energy said the state is on track to meet the state's renewable portfolio standard of 50% by 2030, S&P Global's Kassia Micek wrote this week.
Nevada Business Magazine published an extensive Q&A with Nevada mining leaders and executives. There is an interesting quote in the piece around long-term water planning.
Herbicides approved for one-time use at Tahoe Keys to treat invasive plants, the Reno Gazette Journal's Amy Alonzo reports.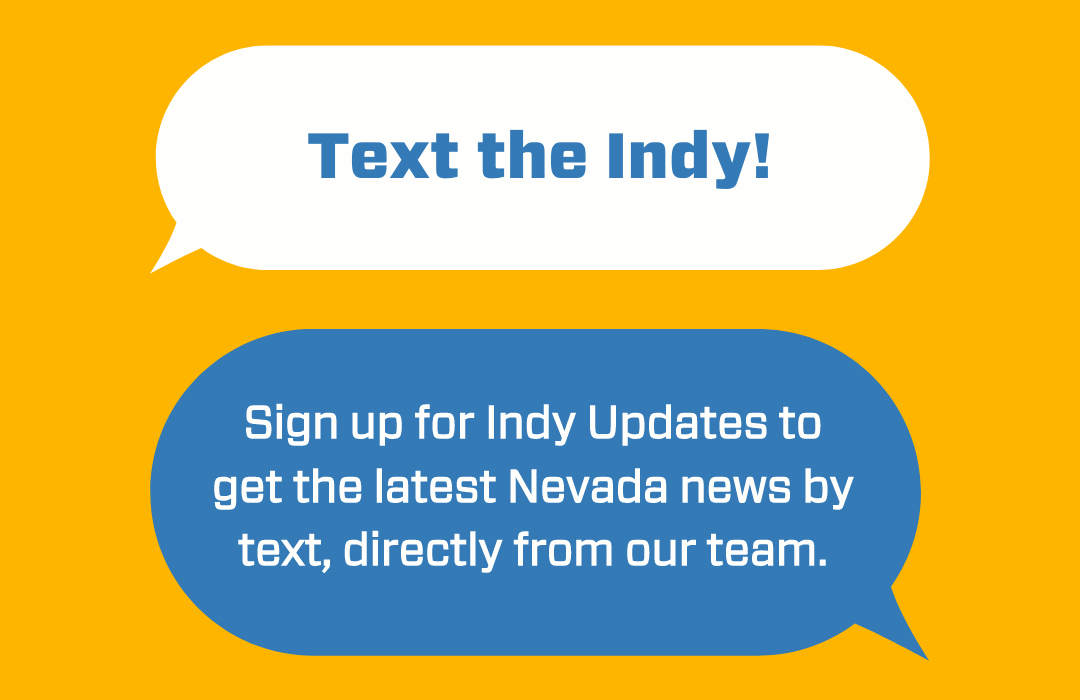 Featured Videos