Sisolak: All Nevadans 16 and older will be eligible for the COVID-19 vaccine starting April 5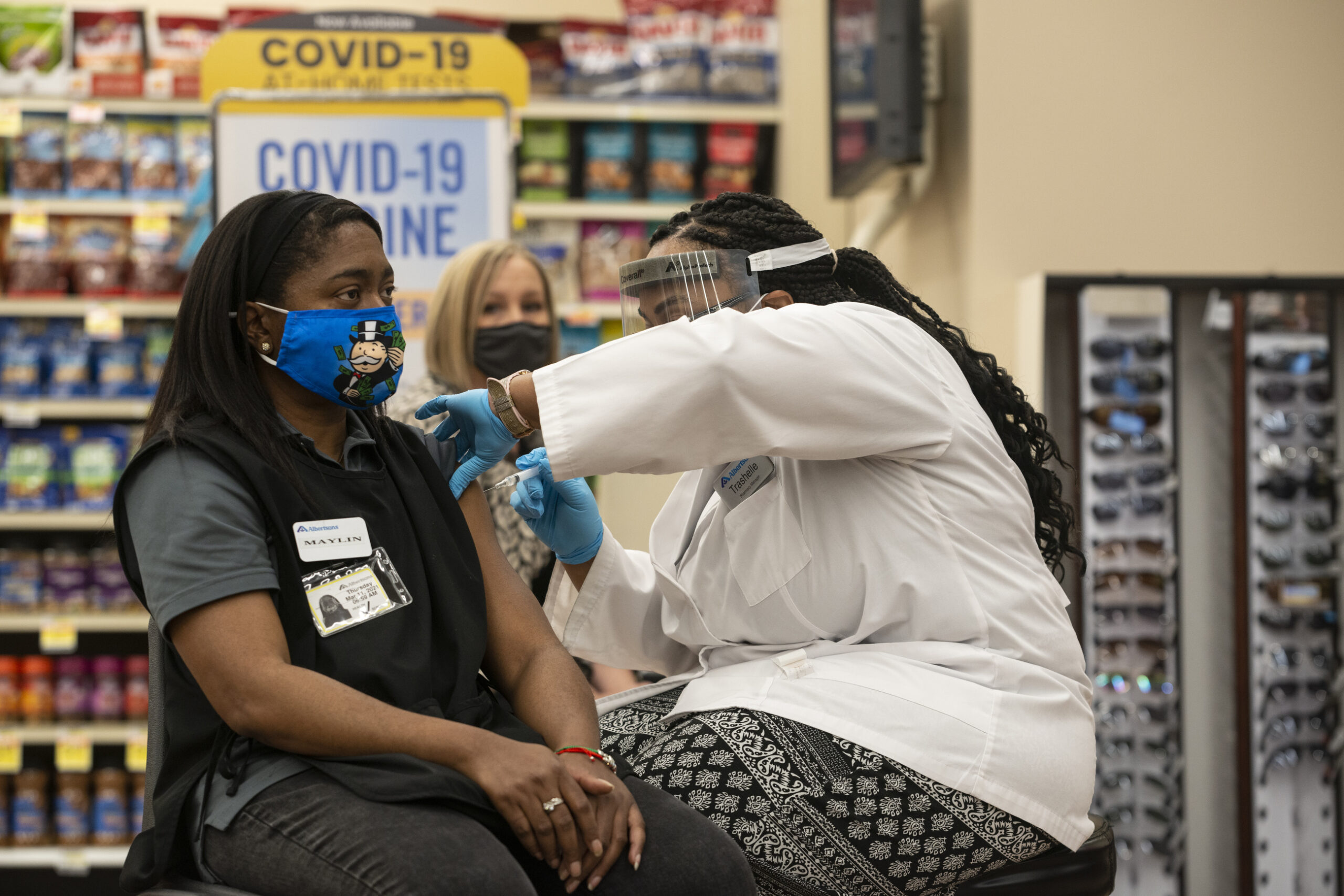 All Nevadans who want the COVID-19 vaccine will be eligible to get it in less than three weeks, Gov. Steve Sisolak announced on Wednesday.
The governor, at a press conference in Carson City, said that all Nevadans aged 16 and older will qualify to get the vaccine starting April 5. Those in that age group with pre-existing conditions — including cancer, diabetes and lung diseases, among many others — will be able to get it even sooner, beginning March 22.
Currently, only those 65 and older, those 55 and older with underlying conditions and certain essential workers are eligible for the vaccine in most of the state, though some counties have expanded vaccine eligibility further.
The Moderna and Janssen, formerly known as Johnson and Johnson, vaccines are authorized for use only in those 18 and older while the Pfizer vaccine can be used on those 16 and older. Clinical trials are underway to test the effectiveness of the vaccine in kids, including a study by Moderna looking at those aged six months to less than 12 years.
The governor's announcement comes just six days after President Joe Biden announced that he planned to direct all states to make all adults eligible for the COVID-19 vaccine by May 1.
"This vaccination campaign is essential to getting our country and state back to normal so that we can all hug our families, continue getting Nevadans back to work to go to restaurants, send our kids to school, play sports and get together again," Sisolak said
The governor attributed the state's confidence in the new vaccine distribution timeline to the ramp up in production and expected increases in allocations of the COVID-19 vaccine to the state. He also expressed hope that the expansion of vaccine eligibility would help others hesitant to get the shot become more comfortable as they see their family, friends and neighbors getting it.
Still, Sisolak cautioned that even as vaccine eligibility expands, not everyone who wants the vaccine will immediately be able to get it because of the fixed supply the state receives each week and urged Nevadans to remain patient. He also said the state will continue to "scale up" its efforts to ensure that all communities have equitable access to the vaccine and reduce barriers for those who are most vulnerable for severe illness from COVID-19.
"There continues to be a very targeted outreach to those communities that are disproportionately affected, so that entire process will still continue," said Candice McDaniel, health bureau chief in the Bureau of Child, Family, and Community Wellness.
As of Wednesday, more than 1 million doses of the COVID-19 vaccine have been administered across Nevada, and more than 21 percent of all Nevadans have either started or completed the vaccination process, according to Centers for Disease Control and Prevention Data.
Those with pre-existing conditions will continue to be directed to local retail pharmacies to receive the vaccine, as has been the case for those 55 and older with underlying conditions. State officials have said that pharmacies are better equipped than a mass vaccination site, such as Cashman Center in Las Vegas, to evaluate someone's medical history and decide whether they should be prioritized to receive the vaccine.
Underlying conditions that qualify someone to receive the vaccine early include cancer, chronic kidney disease, COPD and asthma, down syndrome, heart conditions, an immunocompromised state, pregnancy, sickle cell disease, Type 1 and Type 2 diabetes, smoking, hypertension and high blood pressure, cystic or pulmonary fibrosis, neurological conditions, liver disease and being overweight, among others. Providers are directed to use their clinical judgment to determine whether someone's condition qualifies them to receive the COVID-19 vaccine.
Even as vaccinations are expanded to everyone with pre-existing conditions, counties will continue to vaccinate essential workers. Since January, the state has been operating under a two-lane vaccine distribution structure that allows counties to work on vaccinating vulnerable members of the general population and essential workers at the same time.
Last week, the state announced that food service and hospitality workers — including tens of thousands of casino workers on the Las Vegas Strip — would be eligible for the vaccine in Clark County. Sisolak said it was "incredibly important" to prioritize those workers in the state's vaccination plan, though the state has received some criticism from union advocates for not opening up vaccines to those workers earlier.
"These are folks who cannot work from home and have been going to work every day since this pandemic started serving all of us," Sisolak said. "I've said it before and I want to repeat it here again today: Nevada will be the safest place to have a convention or come and visit. It will be safe for the tourists and business travelers. It will be safe for employees and it will be safe for their families."
Sisolak demurred on Wednesday when he was asked whether he plans to extend the state's eviction moratorium beyond the end of the month. He did, however, say that the state is working with the judicial branch to determine how to move forward.
"I've got a lot of options on the table right now," Sisolak said. "We're working night and day to come up with a plan for that and we should see something in the future."
The governor also responded to accusations from Las Vegas Carolyn Goodman on Wednesday that his decision to exercise his emergency powers during the pandemic was "tyranny," saying that he has relied on scientific data in making all of his decisions, including those to close schools and businesses — the latter happened exactly a year ago on Wednesday.
"They have not been easy decisions," Sisolak said. "We protected people as best we possibly can because that's my priority."
For more information check out The Nevada Independent's vaccine Q+A here. You can also view your county's vaccine distribution plan on Immunize Nevada's website here. For help making an appointment once your turn comes up, call the state's hotline at 800-401-0946.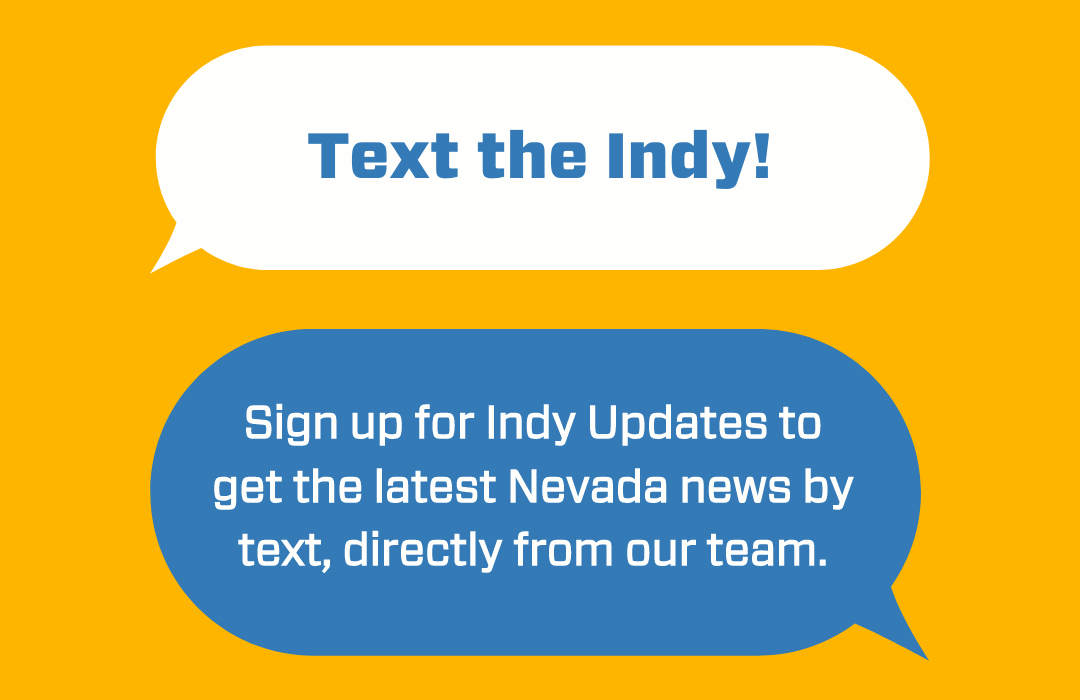 Featured Videos