Sisolak anuncia programa de incentivos para la vacuna COVID-19 con un gran premio de $1 millón de dólares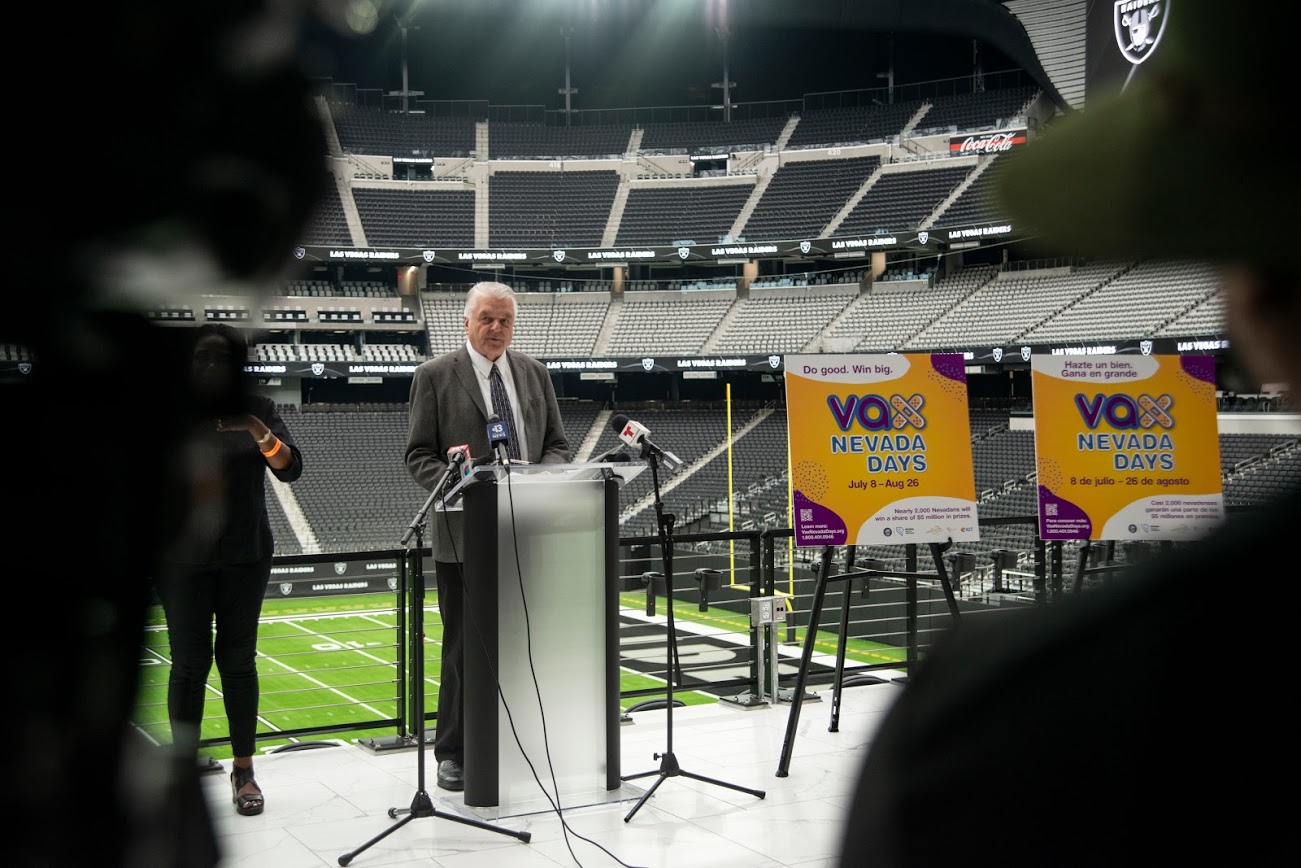 El Gobernador Steve Sisolak anunció el jueves un nuevo programa estatal de incentivos que otorgará $5 millones de dólares en premios, incluido un gran premio de $1 millón, a los residentes de Nevada que reciban la vacuna COVID-19.
El anuncio del programa, llamado "Vax Nevada Days", se produce en momentos en que el estado se ha rezagado en cuanto al objetivo del Presidente Joe Biden de tener al 70 por ciento de los adultos al menos parcialmente vacunados para el 4 de julio — al 16 de junio, el estado ha vacunado al menos parcialmente al 59.4 por ciento de la población adulta, una marca que ocupa el puesto 33 entre 50 estados.
"Queremos evitar pasar por lo que pasamos con la COVID el año pasado", dijo Sisolak. "Por eso hoy quiero brindarles a los nevadenses una actualización emocionante sobre una forma más en la que planeamos alentar a todos los nevadenses a que se vacunen, además de agradecer a los que ya se han puesto las vacunas".
Sisolak dio a conocer el programa en una conferencia de prensa inicial en el Allegiant Stadium, donde se llevaron a cabo simultáneamente una clínica de vacunas y recorridos por el estadio. Aunque los ganadores se anunciarán todos los jueves del 8 de julio al 26 de agosto, aquellos que ya hayan sido vacunados serán ingresados ​​automáticamente en el sorteo una vez que su vacunador haya enviado esa información al estado.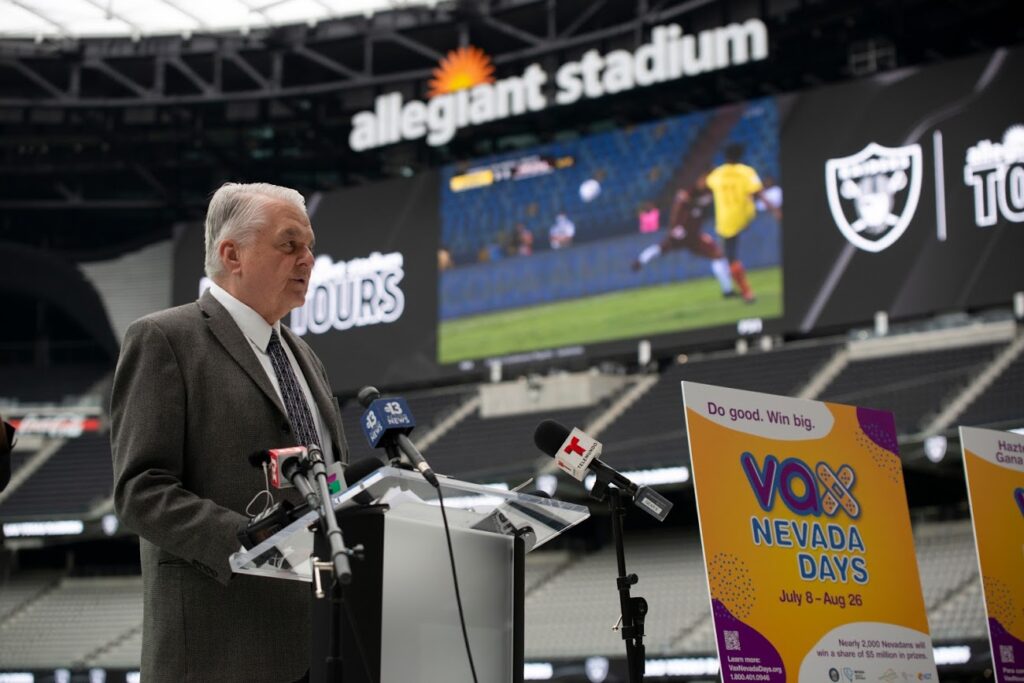 Cada nevadense que tenga al menos 12 años de edad y reciba por lo menos una primera dosis ingresará automáticamente para ganar uno de casi 2,000 premios.
Otros incentivos disponibles para personas mayores de 18 años incluyen 149 premios en efectivo que van desde $1,000 a $250,000 dólares cada uno. Específicamente, 100 personas ganarán $1,000 cada una, 32 ganarán $25,000, 11 ganarán $50,000, dos ganarán $100,000, tres ganarán $250,000 y una persona ganará el gran premio de $1 millón de dólares. Los adolescentes de entre 12 y 17 años son elegibles para 135 premios diferentes de planes de ahorro para la universidad valorados entre $5,000 y $50,000 dólares.
Personas de todas las edades son elegibles para ganar uno de 500 pases anuales a los parques estatales de Nevada o una de las 1,250 licencias de pesca estatales.
Todos los premios con un valor de $5 millones de dólares provendrán de fondos federales de ayuda COVID-19 y se distribuirán a través de Immunize Nevada. Sisolak agregó que espera que los ganadores sean llamados primero a medida que se sorteen los premios, aunque Immunize Nevada se encargará de administrar el programa.
En las últimas semanas, otros estados han anunciado incentivos destinados a aumentar las tasas de vacunación, después de que la cantidad de dosis que se aplican diariamente en todo el país disminuyó significativamente a finales de abril y mayo. Algunos estados anunciaron premios en efectivo, como Ohio, que inició la campaña "Vax-a-Million" para aumentar las cifras de vacunación mediante la entrega de cinco premios de $1 millón de dólares a adultos vacunados.
Otros estados han ofrecido diferentes premios que no son en efectivo, como entradas gratuitas a un parque temático Six Flags, que Illinois ofreció a algunos de sus residentes vacunados.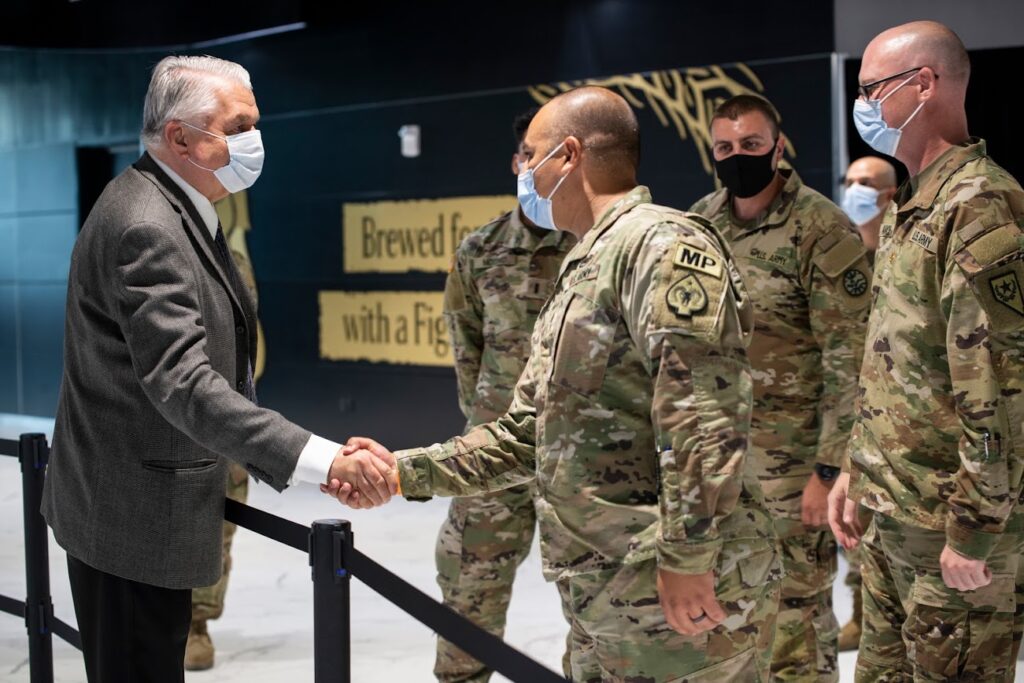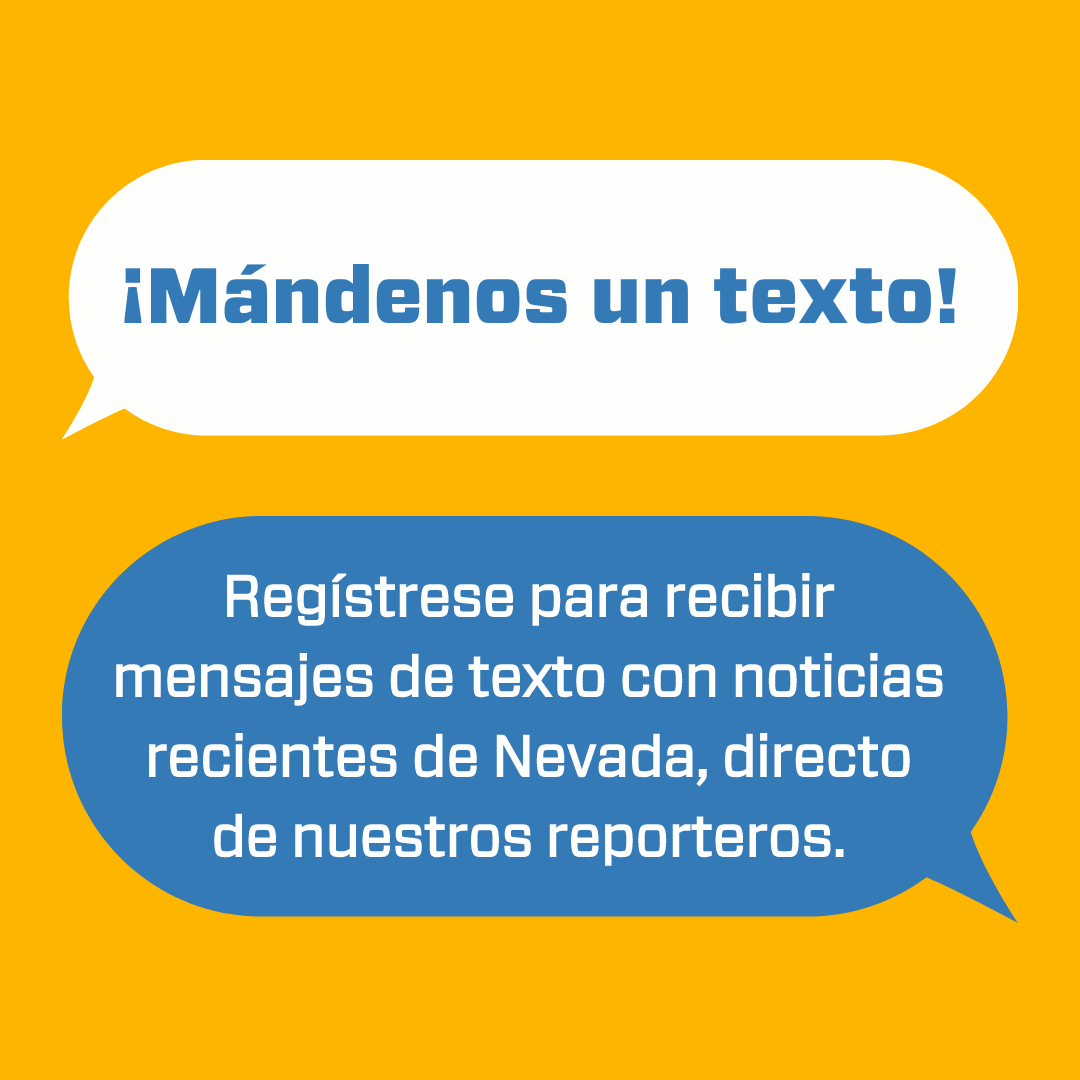 Featured Videos
Comment Policy (updated 4/20/2021): Please keep your comments civil. We reserve the right to delete comments or ban users who engage in personal attacks, use an excess of profanity, make verifiably false statements or are otherwise nasty. Comments that contain links must be approved by admin.