Clark County Commissioner Steve Sisolak during the Las Vegas Latin Chamber of Commerce luncheon at Texas Station on Friday, July 20, 2017. (Jeff Scheid/The Nevada Independent)
Democrat Steve Sisolak, who is running for governor, is pushing back against the notion that he supports a ballot initiative to prevent sanctuary cities.
The brouhaha stems from a tweet Monday evening from Las Vegas Review-Journal columnist Victor Joecks, who quoted Sisolak as saying he's opposed to sanctuary cities.
The social-media post led to an enthusiastic statement Tuesday morning from the president of a conservative political action committee that is behind a proposed ballot question that would make sanctuary cities unconstitutional in Nevada.
"Steve Sisolak took the brave step last night of standing against the leaders of his party, (gubernatorial hopeful and Clark County Commissioner) Chris Giunchigliani and (Rep.) Jacky Rosen, and standing with law enforcement, President Donald Trump, (Sen.) Dean Heller, (Attorney General) Adam Laxalt and (lieutenant governor candidate and state Senate Minority Leader) Michael Roberson," wrote Jeremy Hughes, President of Prevent Sanctuary Cities. "We appreciate Mr. Sisolak's support and look forward to him signing our petition to prevent sanctuary cities here in Nevada."
But Sisolak insists that's not the case. By Tuesday afternoon, the gubernatorial candidate issued his own statement clarifying his stance:
"America needs real immigration reform, not the divisive politics and racist rhetoric you are hearing every day from Donald Trump. My position is clear: Anyone who commits a violent felony crime in Nevada should go to jail – no matter who they are, where they are from, or how they got here. But, like Governor Sandoval, I stand firmly against the partisan ballot initiative that is intended only to fear-monger and score political points. I do not support the deportation of 11 million undocumented immigrants or the use of Donald Trump's indiscriminate federal tactics that sweep up otherwise law-abiding people. Instead of tearing families apart, we should demand that Congress create a workable pathway to citizenship for law-abiding
immigrants, protect DREAMers, and address border security."
So there you have it — a taste of the war of words that will be exchanged over the course of this election year.
As for the proposed ballot question, that remains in flux. A Carson City District Court judge ruled last month that it isn't suitable for a statewide vote. Backers of the initiative, however, have appealed that decision.
This story was been updated to clarify that a court decision has been appealed.
Disclosure: Steve Sisolak and Christina Giunchigliani have donated to The Nevada Independent. You can see a full list of donors here.
INDY FAST FACTS
Dean Heller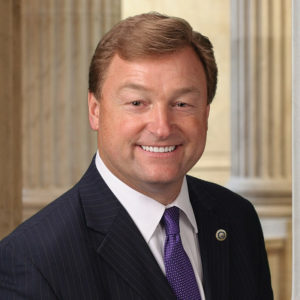 Job:
U.S. Senator
Party:
Republican
In current office:
2011-present
Birthdate:
May 10, 1960
Education:
University of Southern California (B.A.)
Other public offices held:
Member of the U.S. House of Representatives Nevada's 2nd Congressional District (2007-2011) Nevada Secretary of State (1995-2007) State Assemblyman (1990-1994)
Total donations: 
$24,223,634
 (1/1/05-5/23/18)
Top donors:
Station Casinos $117,900 Votesane PAC $92,000 MGM Resorts International $74,500 Blackstone Group $48,400 Capital Group $38,800 Credit: Center for Responsive Politics
INDY FAST FACTS
Adam Laxalt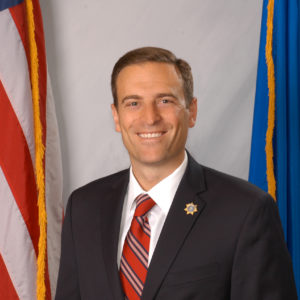 Job:
 Nevada State Attorney General
Party:
Republican
In current office:
2015-present
Birthdate:
August 31, 1978
Education:
Georgetown University (B.A.) Georgetown University Law Center (J.D.)
Other public offices held:
None
Total donations:
$8,262,050 (1/08/14 - 6/07/18)
Top donors:
Station Casinos/Zuffa/Fertitta $208,500 Las Vegas Sands $75,000 Marnell Properties LLC $42,500 Starpoint Resort Group/Partners $40,000 MGM Resorts $35,000
From the Editor
The Nevada Independent
is a 501c3 nonprofit. We have
generous corporate donors
, but we can't survive on those alone. We need support from our readers. I know you have many commitments. But if you would
support our work
(or bump up your current donation), we would be forever grateful.
Best,
Jon Ralston