Sixty-three hazmat suits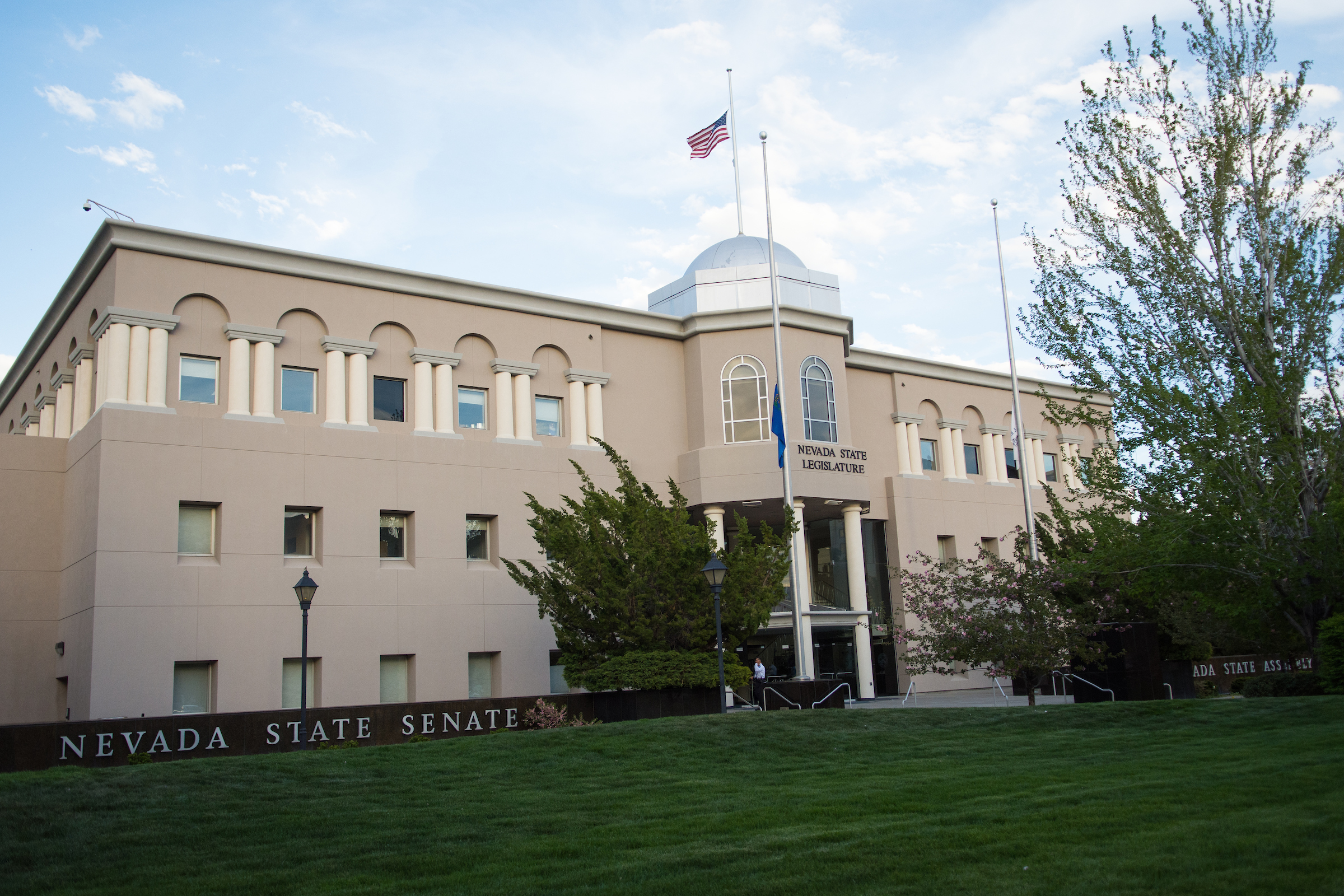 Chapter 414 of the Nevada Revised Statutes gives the governor broad powers to deal with a wide variety of emergencies. By the very nature of emergencies, those powers cannot be well defined, because the flexibility must exist to deal with the unexpected. This has been understood to be a legitimate function of a strong chief executive in our republican system of government — indeed, the lack of a strong executive was one of the fatal flaws of the original Articles of Confederation that predated the federal Constitution. 
The idea, of course, is that there are some problems that cannot wait for the glacial pace of legislative politics to solve, even though ideally, we would want our elected representatives to debate and acquiesce to significant restrictions upon our individual liberties, and to serve as a check on a single man's opinion that such restrictions serve the greater good.
And so there is nothing particularly remarkable about a governor declaring a state of emergency and exercising extreme powers over the populace while the emergency exists. But the same laws that give the governor these extreme powers also prescribe limits to them. In particular, the Legislature has the power to terminate the state of emergency and put the governor's emergency powers back in their box.
It's now past time for the Legislature to exercise its constitutional right to call itself into session and start participating in the COVID-19 response.
Although state law gives no particular time limits on states of emergency (a fact which ought to change), the commonly understood definition of the word "emergency" implies that it is limited to the immediate problems at hand, ones that cannot be handled in the ordinary course of our lawmaking. But one can see the temptation of a governor to simply run with this nearly absolute power for as long as possible. 
Even if you believe, as most of us do, that the emergency orders of the governor have been appropriate and necessary to date, you can and should still fear the lack of limits, and the lack of public input into these decisions. And we should fear their creep into broader areas of government.
For example, the announcement by Secretary of State Barbara Cegavske that our June primary elections will be mail only is concerning. The idea itself is troublesome enough – hundreds of thousands of clearly marked ballots delivered to countless unlocked mailboxes in clearly marked envelopes is an open invitation to fraud that we have no institutional process to combat or even identify (how many pieces of mail have you gotten for a former resident, even if you aren't a mail thief?) And last year's bugs (I'm being generous) with the secretary of state's business filing website have still not, to this day, been completely worked out, which creates a lack of faith in my mind as to their ability to execute an untested new system for voting. 
But the lack of process or legal authority to completely change the election process bothers me far, far more. State law is very specific in the manner and conduct of our elections (see NRS Chapter 293), as it should be. The law specifically contemplates rules regarding absentee ballots, mail-in ballots, early voting, etc. I am not an election law expert, but I see no provision under the law that allows the secretary of state to simply wave a wand and fundamentally alter the way we vote, which is exactly what has happened.
Regardless of the wisdom of this (hopefully) temporary policy change, it is a change that must be made by the Legislature. I have no doubt that Ms. Cegavske sincerely believes this to be the right thing to do. But we all know what the road to Hell is paved with.
There could not be any clearer clarion call — it's about time the Legislature starts participating in this ongoing emergency management.
***
Governor Sisolak's most significant handicap is his inability to effectively communicate what he is doing and why. His habit of announcing first and providing regulations later is a bad one, and makes what are defensible policies (limiting the distribution of certain drugs liable to be wasted or hoarded, for example) into suspicious and ominous sounding headlines around the country. It undermines our ability to trust that he's got a plan, knows what he's doing, and has the situation in Nevada under control.
This is especially true because he doesn't exactly know what he's doing. This isn't a knock — it's the reality of dealing with a historically unprecedented situation with terribly incomplete data and a difficult-to-predict (or define) endgame. But confident and trusted leaders are ones who are not afraid to admit what they don't know, and to maximize transparency and public buy-in whenever possible.
Having the Legislature in session to gather expert witness testimony, ask hard and legitimate questions about policy changes and the quality of the rationale for those changes, and debate and discuss potential unintended consequences of longer term emergency measures would provide significantly more legitimacy to otherwise hard to swallow government action. It would also, we hope, make those policies better. And if the governor is riding the Good Intentions Highway too far in the wrong direction, they are right there to check his power. For all these reasons, the governor himself would be wise to call them into session, but if he doesn't, two-thirds of the legislature can vote itself into session with the ability to set their own agenda.
Ms. Cegavske's vote-by-mail plan may be the right thing to do given the circumstances (although let's pray we are out of these woods by June), but the Legislature ought not cede its constitutional authority to control the manner in which we conduct our elections. And they don't need to. This and other "emergency" measures are now sufficiently long-term that we can afford the time to amend our laws (even temporarily) the correct way.
Merely minimizing casualties of a plague at any cost is not enough. We must do so in a way that preserves our governing principles both now and indefinitely into the future. It is essential that we do this, and it is therefore every bit as essential that our Legislature call itself into special session for the duration of this crisis as it is that grocery stores remain open.
If doctors, nurses, truck drivers, shelf-stockers, warehouse workers, police officers, car dealers, construction crews, and yes, even lawyers must risk coming to work for the greater good, surely our legislators can, too. If we really need to, I bet we can even rustle up 63 hazmat suits to keep everyone safe from each other as they gather to fulfil their essential constitutional duties.
Orrin Johnson has been writing and commenting on Nevada and national politics since 2007. He started with an independent blog, First Principles, and was a regular columnist for the Reno Gazette-Journal from 2015-2016. By day, he is a criminal defense attorney in Reno. Follow him on Twitter @orrinjohnson, or contact him at [email protected].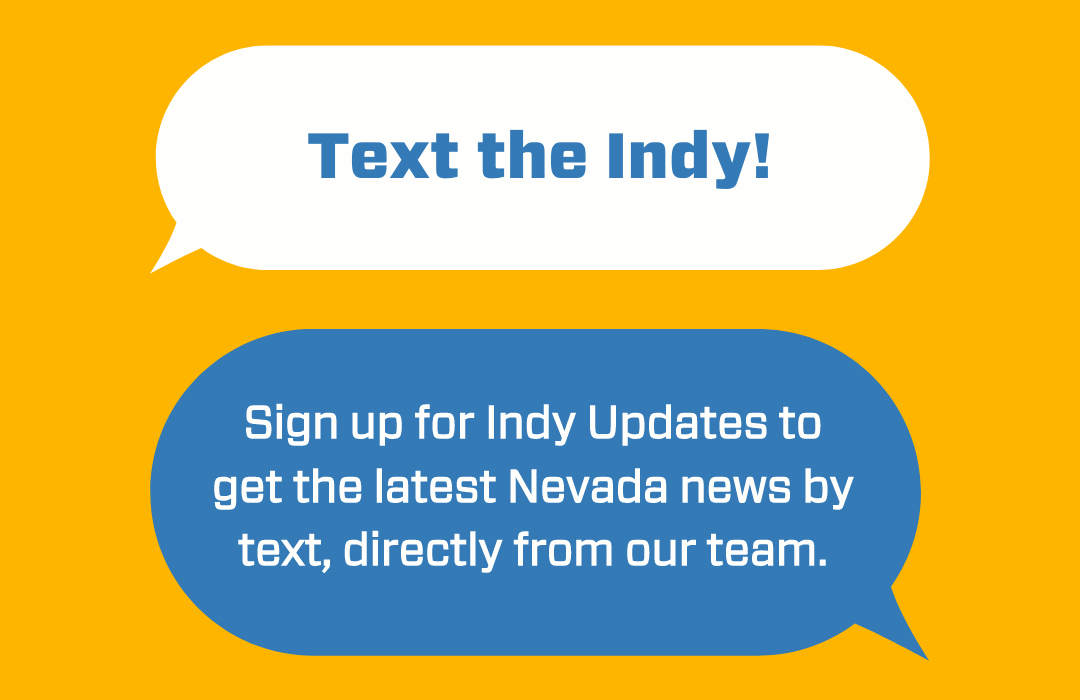 Featured Videos
Comment Policy (updated 4/20/2021): Please keep your comments civil. We reserve the right to delete comments or ban users who engage in personal attacks, use an excess of profanity, make verifiably false statements or are otherwise nasty. Comments that contain links must be approved by admin.