Some Democrats renew calls for Kihuen to resign after second woman accuses him of harassment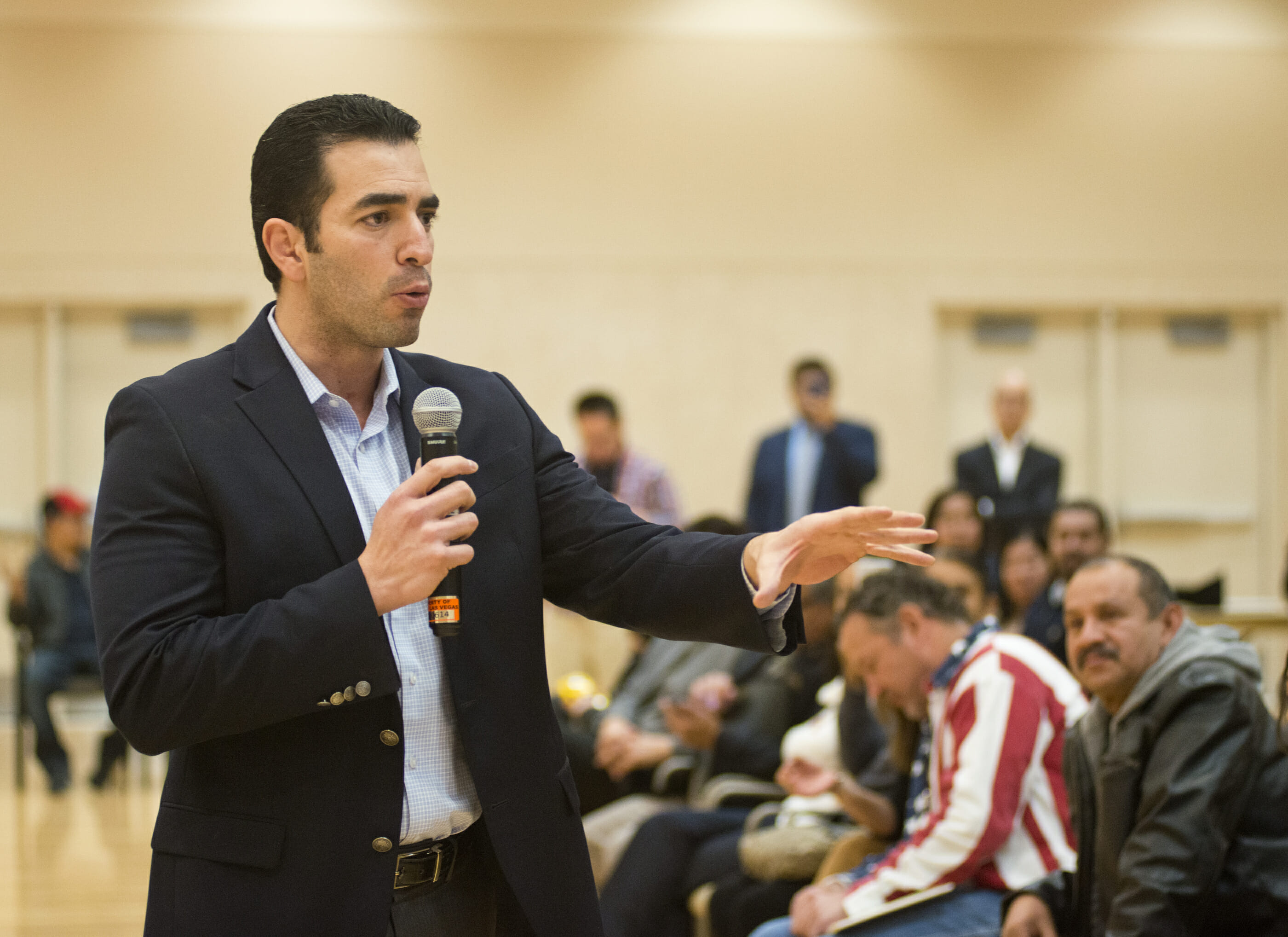 Nevada Democratic Rep. Dina Titus had strong words for her fellow congressman Ruben Kihuen the day after another woman's sexual harassment allegations against him came to light, asking "What part of no don't you understand?"
Titus has yet to call directly for Kihuen's resignation -- House Democratic Leader Nancy Pelosi on Thursday reiterated her call for Kihuen to step down. But the Nevada congresswoman warned that "his personal behavior has jeopardized his political career" and called on him to "step up and do what's right for the people of Nevada" after Kihuen's former campaign finance director accused him two weeks ago of unwanted touching and propositions during the 2016 campaign. She responded again after a lobbyist who did not want to be named showed The Nevada Independent numerous suggestive text messages Kihuen apparently sent her during the 2013 and 2015 legislative sessions, when he was a state senator.
"Ruben would not be able to work in my office where we have a zero-tolerance policy on sexual harassment," Titus said.
Kihuen has resisted calls to resign, saying he didn't recall incidents detailed by a former campaign staffer identified by Buzzfeed as Samantha. Asked Wednesday about the new allegations from a lobbyist, Kihuen neither confirmed nor denied the accounts, saying he dated women during his time as a state lawmaker but didn't want to discuss those communications out of respect for their privacy.
The female lobbyist said that the two never dated and described all of his advances as unwanted. A Kihuen spokesman did not respond to a question about Kihuen's future career plans on Thursday.
Other powerful politicians are responding anew to the latest accusations. Pelosi said she would not move to sanction Kihuen after a second allegation of sexual harassment, but reiterated her position that he should resign from Congress.
Asked if she would strip Kihuen of his committee assignment on the Financial Services Committee, Pelosi noted, at her weekly press conference, that Kihuen, a freshman lawmaker "is not a ranking member or something like that."
"He wants to go through the ethics process. That's his right to do," Pelosi added.
She said she doesn't believe that Kihuen's presence in Congress hurts the Democrat's zero-tolerance message on sexual harassment.
"No. It doesn't at all. I've asked him to resign right from the start," Pelosi said. "But they haven't asked anybody to resign."
Her comment was in reference to Texas Republican Blake Farenthold who said Thursday that he would not seek reelection in 2018 following allegations that he acted inappropriately with a former aide and retaliated against her.
House Speaker Paul Ryan, at his weekly press conference Thursday, was asked if Farenthold should leave immediately, to which he responded that he helped orchestrate the Texas lawmaker's departure and that he was satisfied with the decision.
"I had a couple of conversations with Blake Farenthold yesterday," Ryan said. "I think he's making the right decision to retire. There are news stories that are very disconcerting. Unacceptable behavior has been alleged in those stories and I think he's made the right decision that he is going to be leaving Congress and that reflects some of the conversations we had."
Farenthold is currently being investigated by the House Ethics Committee for sexual harassment and his behavior was such that a former male staffer has come forward to detail instances of Farenthold berating and humiliating his staff.
Kihuen has denied any wrongdoing and said he welcomed an ethics investigation. The latest allegation against Kihuen, first reported by The Nevada Independent, stem from his time in the Legislature. A female lobbyist said that Kihuen touched her thighs or buttocks on three separate occasions without her consent. He also sent her salacious text messages.
New Mexico Democrat and chair of the Congressional Hispanic Caucus Michelle Lujan Grisham said she had called for Kihuen to resign after the first allegation and reiterated her position.
"These allegations are really troubling. I made a personal statement about resignation earlier than these new set of allegations," Lujan Grisham said Thursday. "I'm disheartened and upset...I think individual members of our caucus are likely to be speaking out about this."
Nevada Sen. Catherine Cortez Masto's office said the senator's position has not changed and she believes there should be an ethics investigation into Kihuen's behavior.
Democratic Rep. Jacky Rosen, who's running for Senate, called the latest accuser's account "credible and well-documented."
"As I've said before, Congressman Kihuen is my friend but I believe he should step aside," she said.
Former Treasurer Kate Marshall, another Democrat who is running for lieutenant governor, also called on Kihuen to resign.
"Too many women have experienced sexual harassment, and many of us have also been told our experiences weren't real," Marshall said in a statement. "It can be a very isolating experience, one that can shake one's self-confidence to the core. Thus, I admire the courage of the women who have come forward recently to speak publicly about what has happened to them. I know they did not step forward lightly, or without personal cost.
"Nobody's daughter or son should accept this as normal, and I don't want my daughters to experience it or tolerate it in their careers. To the women who have come forward, I say, speak your truth. We will listen.
"This dark corner of our society has been tolerated and even dismissed for too long. Light will help us clean out what festers there. With that, Congressman Kihuen must resign."
Rep. Mark Amodei, meanwhile, issued a lengthy statement detailing his overall thoughts and concerns with sexual harrasment and due process, while not directly calling for Kihuen's resignation.
"As a lawyer, the words 'due process', no matter who you are, are pretty important words," he wrote. "But if you're employing individuals that you're trying to force inappropriate relationships with, that's unacceptable – anywhere.  Should we be held to a higher standard because of the public trust? Yes. Should we basically throw away all due process? That troubles me a lot."
The Republican congressman said that individuals faced with allegations who want due process should be labeling the accusations "categorically false" in addition to calling for an Ethics Committee investigation and initiating civil action. Amodei, however, acknowledged that due process can be "incredibly damaging" to the accused from a financial perspective, given the need to hire lawyers and go to court.
"The question is, do individuals actually surrender some of their due process rights, at least practically under this current atmosphere? I think so," Amodei said in his statement. "But the other side of that coin is, if your immediate reaction is 'I'm sorry', to me that kind of says you did something."
Amodei said that he and staff in all of three of his offices had completed sexual harassment prevention training in the two weeks since the House had passed a resolution calling for "zero tolerance" on harassment.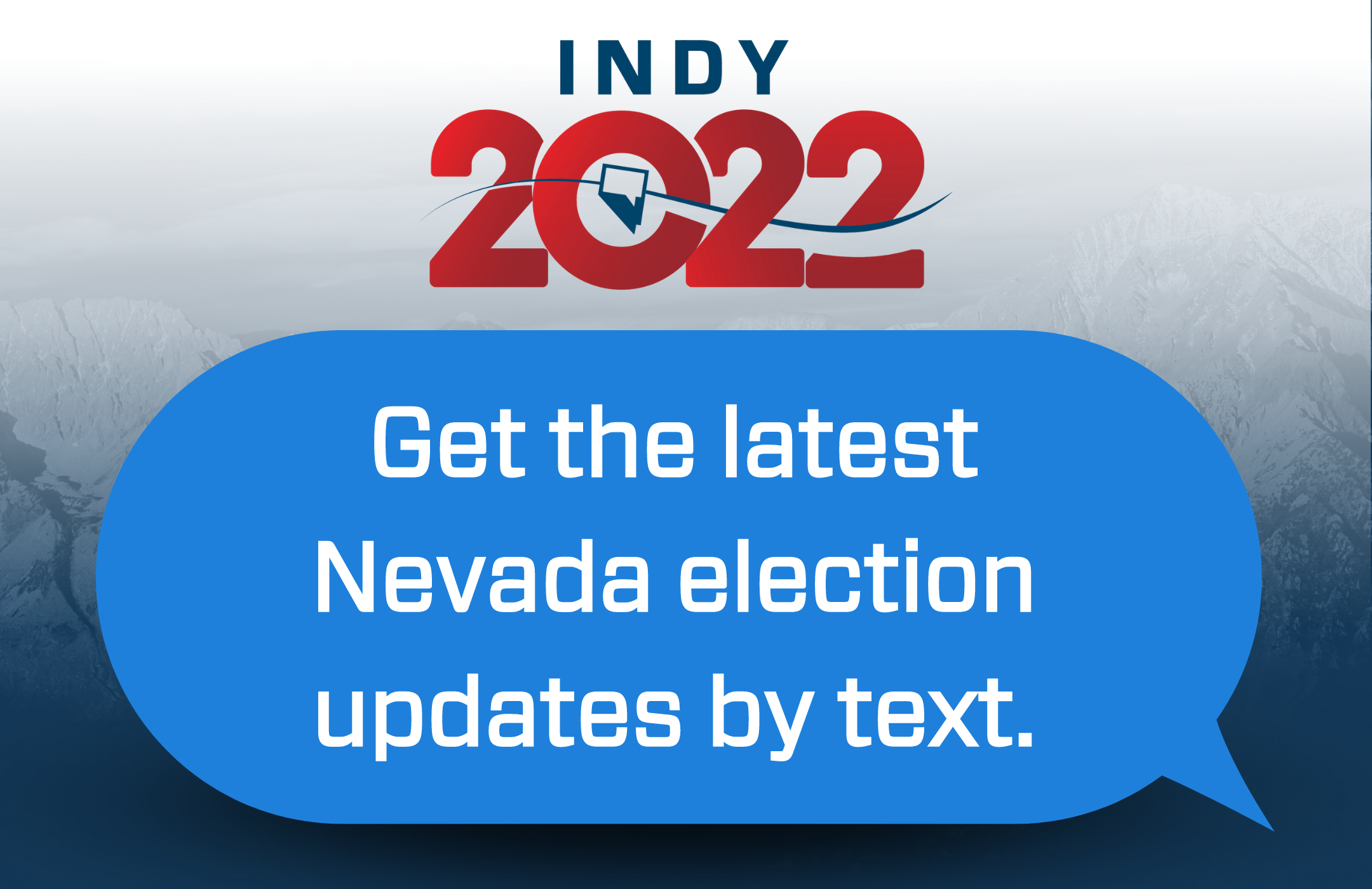 Featured Videos
Comment Policy (updated 4/20/2021): Please keep your comments civil. We reserve the right to delete comments or ban users who engage in personal attacks, use an excess of profanity, make verifiably false statements or are otherwise nasty. Comments that contain links must be approved by admin.