Second woman accuses Kihuen of persistent, unwanted sexual advances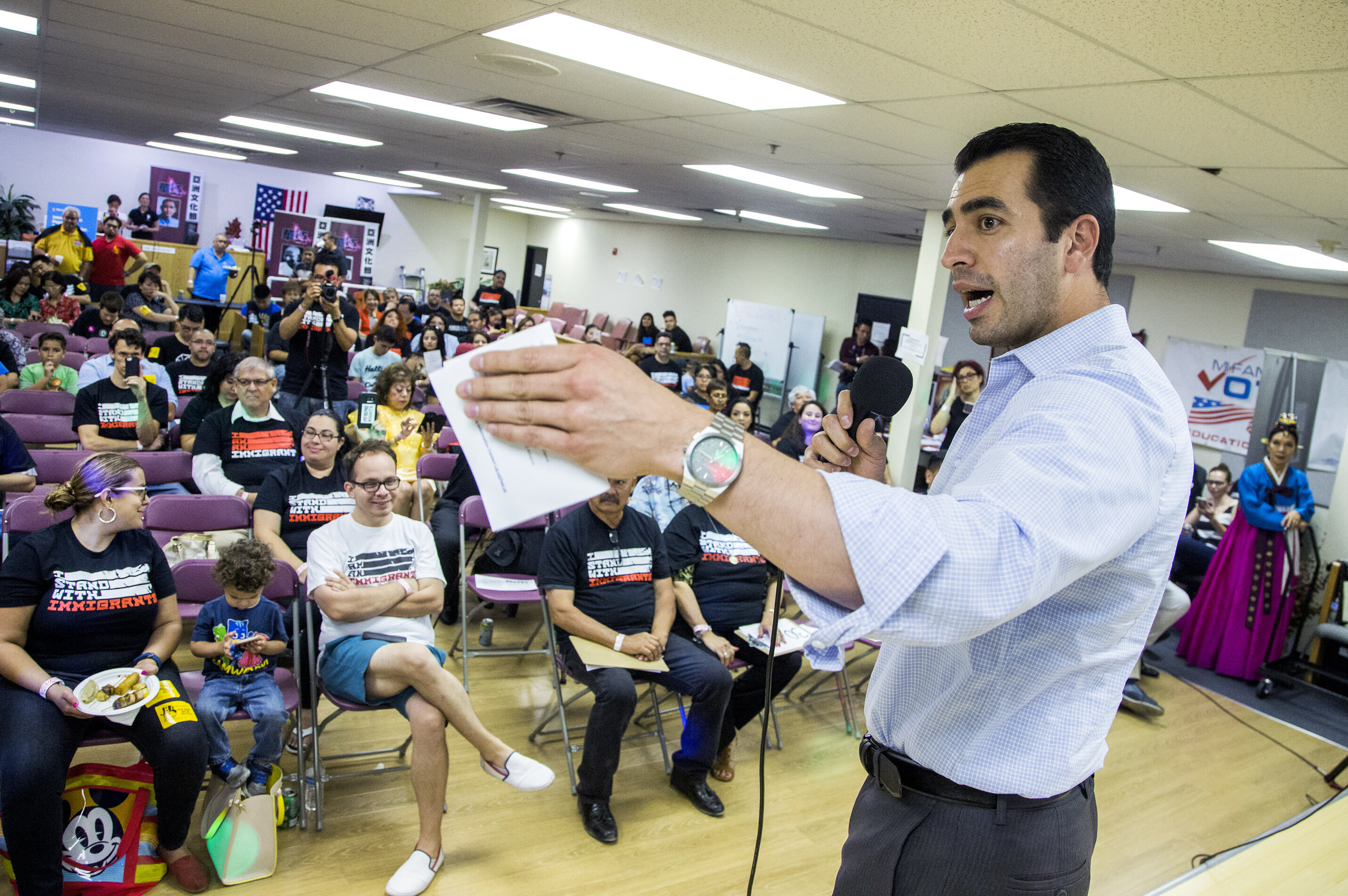 Once-rising Democratic star Rep. Ruben Kihuen made repeated and unwanted sexual advances toward a female lobbyist while he was a state senator, the woman told The Nevada Independent.
The woman, who requested anonymity because of concerns about being identified and the possible consequences in Nevada's small political world, says that Kihuen touched her thighs or buttocks on three separate occasions without her consent. She also showed the Independent hundreds of suggestive text messages she received from Kihuen — including invitations to come sit on his lap in the middle of a committee hearing and repeated requests to spend the night at her place — over the course of the 2015 legislative session.
Once, he texted her to ask, "What color are your panties?" When she wouldn't tell him, he said it "Makes me sad ?" and that "My day can't go on without knowing."
She rejected outright, ignored or otherwise attempted to rebuff his persistent advances. The behavior was a continuation of what transpired in the 2013 legislative session, when he sent her dozens of Facebook messages.
Citing privacy concerns, the woman allowed the Independent to transcribe the contents of the text messages but not publish the screenshots of the exchanges. She said she saved the text messages on her old phone partly for her own proof to preserve her side of the story.
The woman, who represented clients with bills before Kihuen, said that she didn't tell anyone about what was happening at the time, unsure who to go to or what good it would do. She also said she was "very uncomfortable" with him touching her and his texts were "annoying" and "obviously inappropriate" and "wrong," but she figured "that's how you're treated" during the legislative session.
"I don't think Ruben thinks what he did was wrong," she told the Independent. "Like, I think he just thought he was playing around, which, I don't think he realized the position he probably put people in."
When contacted by the Independent for comment with a detailed list of 17 questions regarding the woman's accusations, including direct quotes of text messages reviewed by two Independent reporters and included in this article, Kihuen's office asked for screenshots of the text messages. The woman declined to provide them through the Independent, saying, "You spent two years harassing me. Why would you want me to let you know who I am?"
In a statement he provided Wednesday evening, Kihuen did not confirm nor deny whether he had engaged in any of the unwanted behavior detailed by the Independent.
"During my ten years in the Legislature, I dated several different women. Out of respect for their privacy, I won't discuss my communications or any other details of those relationships," Kihuen said in the statement.
The woman told the Independent that she never dated Kihuen. In text messages, the woman repeatedly denied his requests to come over or otherwise spend time alone together and generally attempted to parry his advances.
"I never went over to his house. I never kissed him. I don't know what his definition of dating is, but usually dating is a mutual decision between two people to do things alone, which I never, ever did with him," she said.
Told the woman was not dating Kihuen and asked whether Kihuen had any other explanation for his actions, the congressman's chief of staff said in a text Wednesday night he had nothing to add.
The woman's boyfriend confirmed to the Independent that he had seen the texts from Kihuen and that she told him contemporaneously about one incident of inappropriate touching. He also said that she told him that Kihuen would regularly text and send Facebook messages to her.
The woman said she decided to tell her story after reading a BuzzFeed article in which Kihuen's former campaign finance director alleged the freshman congressman propositioned her for dates and sex despite repeatedly rejecting him and touched her thighs without consent on two occasions during his 2016 congressional campaign. Kihuen, in a statement after the BuzzFeed piece published, said he didn't recall any of the described circumstances. He has rebuffed requests from Democratic leaders to step down.
Kihuen, who is 37 and unmarried, represents a diverse, Democratic-leaning swing district that includes rural central Nevada and urban North Las Vegas. First elected to the Legislature at 26, Kihuen counts former top Senate Democratic Leader Harry Reid as a personal friend, working for him initially as a congressional staffer before garnering Reid's all-important endorsement in a crowded Democratic primary in 2016.
Most lawmakers and lobbyists travel 450 miles away from home to live in Nevada's small capital city for the 120-day legislative session, where the social scene starts at the end of the day and often drags late into the night. The relationships built after work hours can be critical to the passing of bills but also create opportunity for abuses of power. Until the waning minutes of the most recent session, lobbyists weren't covered by the Legislature's sexual harassment policy.
During the 2013 legislative session — which runs from January to June in odd-numbered years —  the woman said that she was out at a bar in Carson City with friends when Kihuen, who was sitting next to her, put his hand on her thigh. She said she tried to wiggle away from him without calling attention to what was happening.
"I didn't want to make a big deal out of it," she told the Independent. "You don't want to bring attention to it, right? You're trying to slightly, like, just kind of turn your body and shift your weight away from it."
A friend who was at the bar that night and spoke with the Independent remembers seeing Kihuen place his hand on the woman's upper thigh, but only brought the incident up to the woman recently after the BuzzFeed story published.
During the same session, Kihuen, who was 32 for most of the 2013 session, sent dozens of Facebook messages to the woman, reviewed by the Independent, commenting on her appearance and inviting her to hang out. He also sent her a shirtless photo of himself from the chest down sitting next to a pool.
In the fall of 2014, Kihuen played with her hands and feet under a table during a business lunch in Las Vegas, she said. Later, after the others at the meeting had left, she said he pushed his hand up her dress up and onto her thigh. She said, not knowing what else to do, she picked up his hand and dropped it over near him.
"I was uncomfortable and I didn't know what to think and I didn't know how to react," the woman said.
Though she said no one witnessed the touching on that occasion, the Independent reviewed the text messages between her and Kihuen arranging the meeting at a specific location on a specific day and reviewed her calendar marking the day of the meeting.
During the 2015 session, she said she was about to leave his office when he grabbed her buttocks as she was walking out the door. She remembers thinking, "Okay, this is kind of what my life is like now, I guess."
His advances escalated in the 2015 session, with Kihuen sending hundreds of suggestive text messages to the woman, sometimes from the dais in the middle of committee hearings and other times late at night. The Independent has reviewed the text messages and confirmed they came from Kihuen's phone number.
Over the course of the four-month session, the woman responded to his advances with a number of different tactics, sometimes brushing his remarks off as a joke, sometimes ignoring him and, on several occasions, directly telling him "no."
Kihuen effusively used emoji in his texts, sending her kissy-faces with hearts, heart-eye emoji and red hearts.
During a committee hearing, Kihuen texted her, "? How was your weekend?" and then, "You should come sit on my lap." After she responded, trying to brush him off, he responded, "I have more cushion than those seats." He texted her at least two other times asking her to come sit on his lap.
On at least six occasions over the four-month session, Kihuen asked to come over to spend the night or otherwise spend time alone together. She explicitly told him "no" or ignored his messages each of those times. Once, after she rejected him, he said, "Not sure why you're so scared of me ?," followed by a "?." Another time she told him "no" he sent her four emoji in quick succession, "? ? ? ?." When he asked for her address on two occasions, she responded with fake answers each time.
He also asked her to come to his office or expressed disappointment that she hadn't come by on at least two occasions, sending her sad faces: "Because you haven't been to my office in forever ?" and "You didn't come lobby me today ?." One time he invited her to accompany him to a Carson City bar telling her, "I need a trophy date! Haha."
In at least 12 texts, Kihuen commented on her personal appearance, including, "You're absolutely beautiful and unbelievably sexy," "Love your dress ?," "You looked so beautiful tonight...irresistible," "So beautiful," "You look fabulous in black ?" and "But I'm sure you look even better naked." He specifically commented on her buttocks in three of those texts.
"You don't really know what to say when a senator tells you, like, 'Nice ass,'" she told the Independent. "You're just like, 'Thank you, bye, hi-de-ho.'"
After announcing his congressional campaign in the middle of the 2015 session, Kihuen sent her three texts in a row: "I apologize…Can't talk to you like this anymore," "I'm officially a congressional candidate again," and "?."
The texts continued for a couple more months, though. His texts eventually tapered off at the end of the legislative session.
In the wake of the BuzzFeed article, Kihuen has faced multiple calls to resign, including from Democratic Leader Nancy Pelosi and Democratic Congressional Campaign Committee (DCCC) Chair Ben Ray Lujan. Others, including House Minority Whip Steny Hoyer, have called for a House Ethics investigation.
Kihuen has said previously that he won't resign but that he welcomes an opportunity to clear his name if an ethics committee decides to investigate. Kihuen has also said that the DCCC, Pelosi and Lujan were aware of the allegations detailed in the BuzzFeed story during his congressional campaign last year and looked into them but didn't find anything. Pelosi and the DCCC denied knowing about the allegations before they were approached by BuzzFeed.
Democratic Sen. Al Franken and Rep. John Conyers both agreed to resign in the wake of sexual misconduct allegations against them. A third congressman who settled a sexual harassment case in federal court, Republican Blake Farenthold, is being investigated by the House Ethics Committee.
Editor's Note: For more on how we reported this story, please read Editor Jon Ralston's blog post.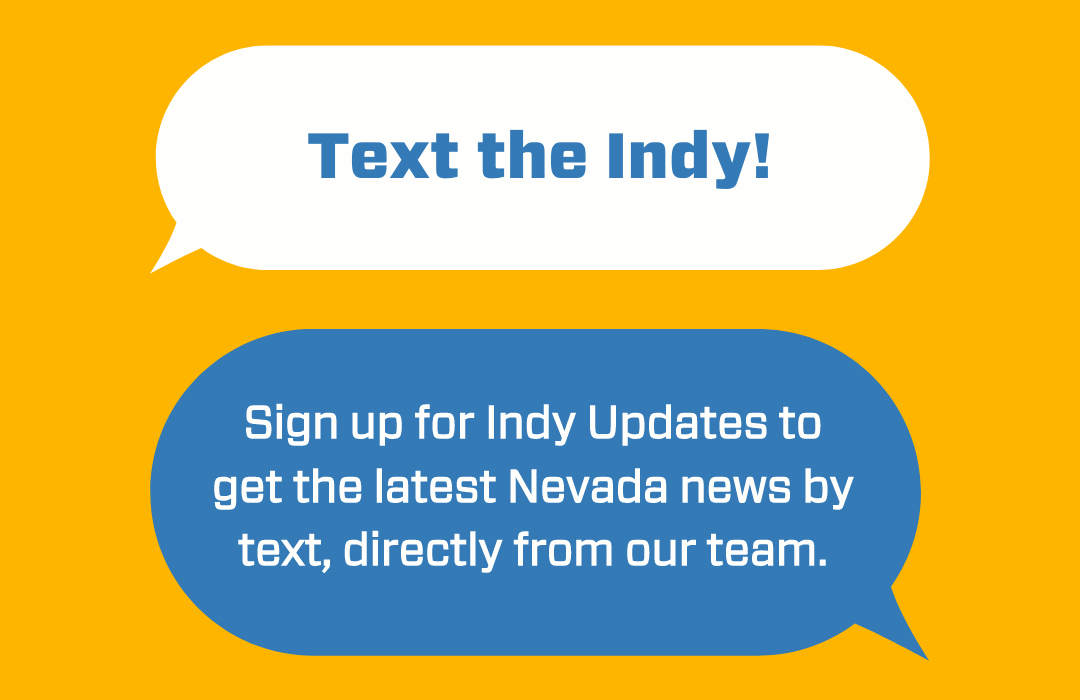 Featured Videos