State, feds differ on explaining why 100,000 Nevadans lost Medicaid coverage
A Medicaid policy leader said the underlying issue — whether to consider eligibility by individual or at a household level — wasn't flagged in a planning phase.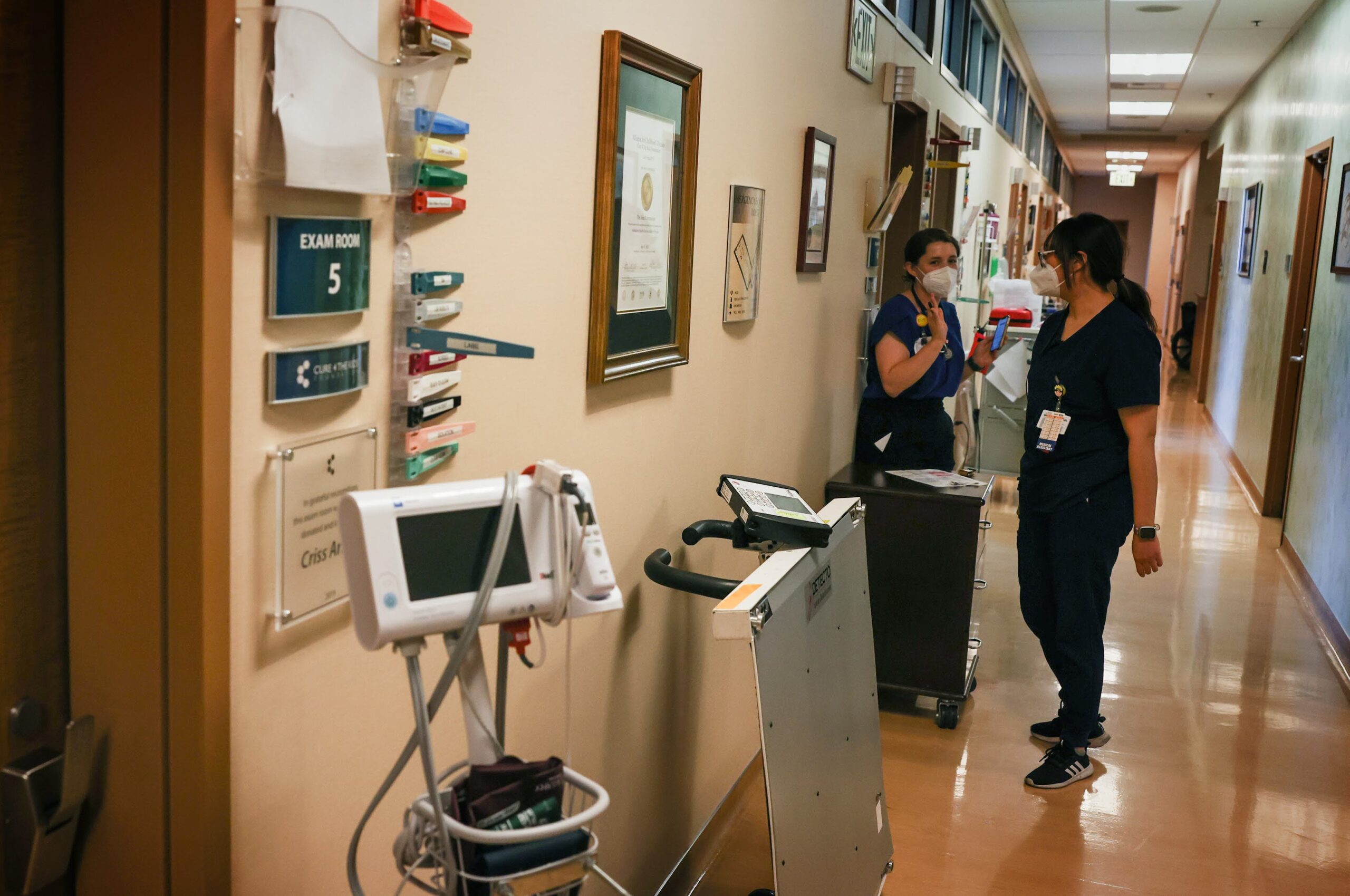 Federal and state officials are offering divergent explanations for why more than 100,000 people were removed from Nevada's Medicaid rolls as the state checks beneficiaries' eligibility for the first time in three years.
The federal government has described the situation that drove the policy change as a "glitch" while state officials called it "updated guidance." In total, more than 500,000 people in 29 states — including Nevada — and Washington, D.C., were removed from Medicaid rolls via an ex parte (automatic or passive) renewal process that assessed Medicaid eligibility at the household, rather than individual level.
It comes as states are "unwinding" the pandemic-era pause that allowed beneficiaries of the government-funded health insurance program to retain their insurance without frequent eligibility checks, which often results in lost coverage.
During a call last week, officials with the federal Centers for Medicaid Services (CMS) described the situation as a "systems glitch" that erroneously subjected children and other household members with varying eligibility statuses to unnecessary removal from the Medicaid rolls. But a press release from Nevada's Division of Welfare and Supportive Services indicated that updated federal guidance now requires the state to evaluate ex parte renewals individually rather than at a household level.
In an Aug. 30 blog post, National Association of Medicaid Directors Executive Director Kate McEvoy wrote that the issue of household and individual reviews "has not emerged previously," and that some states had worked with CMS to certify their eligibility management systems without notice of the problem.
"Unfortunately, the issue of which method states are using to conduct ex parte was not raised during the initial mitigation plan stage of the unwinding process, during which CMS entered agreements with states on how they would do the work," McEvoy wrote.
She added that state Medicaid member advisory boards — composed of health care providers, consumers, and government representatives — had given feedback that recommended states streamline the number of applications sent in when multiple people in the same household used the program for health insurance.
"While fixing this is a significant challenge given that eligibility management systems are complicated, challenging to pivot, and costly to revise, a number of states are already in compliance," McEvoy said. "All others are actively working with their systems vendors on this."
Officials with the Department of Health and Human Services wrote in an email Friday that the state's system needs to be updated based on the clarified requirement from CMS.
"States received a policy clarification from CMS that led to a change in the normal course of action," spokesperson Shannon Litz wrote. "Instead of terminating an entire household when renewal packets are not returned, states are now required to renew individuals separately using available electronic data sources."
As of Sept. 15, officials said about 114,000 Nevadans had their Medicaid coverage reinstated so the agency could comply with the updated federal guidance. With the reinstated cases and a pause on procedural denials, officials said the department is working on a systems update.
"Nevada is continuing to process re-enrollment applications but not taking negative action until the system program is updated to meet the clarified guidelines from CMS," Litz said. "If a redetermination application results in approved eligibility, it is renewed for 12 months."
The Nevada Independent is raising $200,000 by Dec. 31 to support coverage of the 2024 election.
Tax-deductible donations from readers like you fund this critical work.
If you give today,your donation will be matched dollar-for-dollar.
Give + Get Matched
Featured Videos