State, national Democrats file legal challenge against conservative group's lawsuit challenging all-mail primary election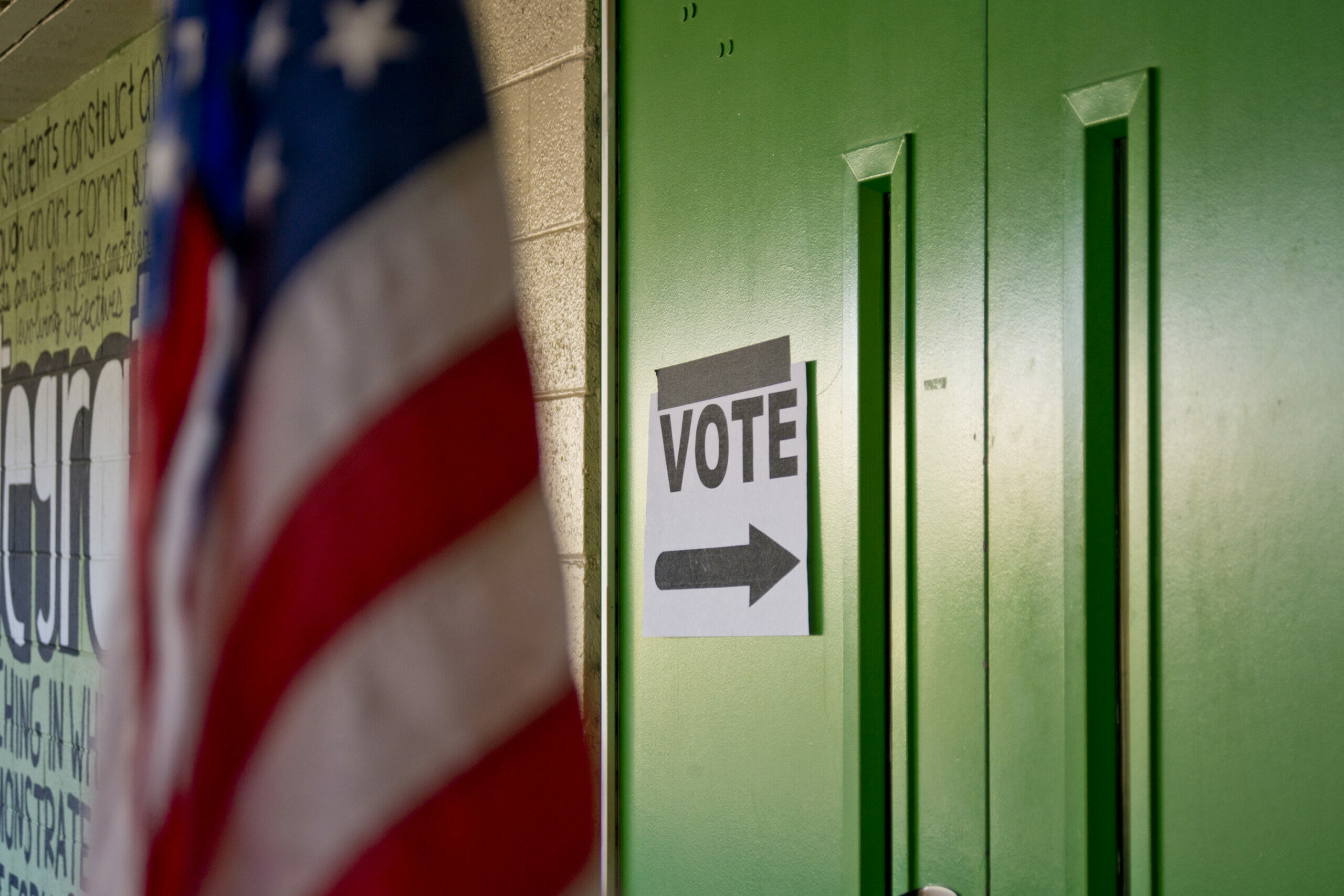 Four Democratic Party groups have filed to intervene and defend the Nevada secretary of state's office against a lawsuit filed by a conservative-leaning vote monitoring group challenging the state's planned all-mail primary election in June.
The motion to intervene was filed Monday in federal district court by the Nevada State Democratic Party, the Democratic National Committee, the Democratic Congressional Campaign Committee and political nonprofit Priorities USA — the same entities that filed a lawsuit against Secretary of State Barbara Cegavske's office last month over alleged deficiencies with the planned mail-only primary election, including not having enough in-person locations to cast a ballot.
In the briefing, attorneys for the groups argued that claims of potential voter fraud through the all-mail election were "legally and factually unfounded," and that their organizations should be allowed to argue against the lawsuit filed by the conservative-leaning True the Vote organization because it could have a significant impact on their campaign plans if successful.
"Defendants' expansion of vote by mail is necessary given the specter of a global pandemic, but it is not a panacea, and fully protecting Proposed Intervenors' significant interests articulated above requires both expansion of mail voting and meaningful opportunities for in-person voting," attorneys for the groups wrote in the filing.
Cegavske announced in late March that the state would shift to a largely mail-in voting process for the June 9 primary ballot, with limited in-person voting sites to avoid further spread of COVID-19.
Groups affiliated with the Democratic Party filed a lawsuit in mid-April seeking additional in-person voting sites, sending out mail ballots to registered but "inactive" voters and suspension of several election laws including a prohibition on "ballot harvesting," where non family members are allowed to collect and turn in mail or absentee ballots.
But several Nevada voters and a voting monitoring organization based in Texas, True the Vote, filed a separate lawsuit against the secretary of state last week alleging that a move to an all-mail election would invite voter fraud and goes beyond what is allowed under state law.
In the motion filed Monday by the Democratic groups, attorneys argued that the True the Vote lawsuit had several major flaws including the issue of a federal court ordering a state election official to comply with state law. The brief stated that the lawsuit misunderstood a Nevada law that allows county election clerks to move to mail-only voting precincts if granted permission from the secretary of state's office.
It also argued that claims of injury suffered by voters named in the lawsuit, predicated on their votes being worth less amid potential voter fraud, was unfounded.
"Plaintiffs' motion for a preliminary injunction does not cite a single study, or any evidence for the matter, suggesting that vote by mail is more vulnerable to fraud than an absent voting scheme," attorneys wrote in a briefing. "Nor do they identify even a single instance of fraud tied to vote by mail. In reality, there is no correlation between vote by mail and voter fraud."
An attorney representing Cegavske's office also filed a response to the True the Vote lawsuit on Monday, writing that it had jurisdictional issues in federal court, provided no evidence of voter fraud in a vote-by-mail election and contended that Cegavske had the legal right to modify the election to protect the public health.
"Defendant Cegavske, as Nevada's chief election officer, has an obligation to conduct the primary election in a manner that protects Nevada's citizens by allowing them to exercise their right to vote securely while not being denied this right by being forced to make a Hobson's choice between their franchise and their health," Deputy Solicitor General Gregory Zunino wrote in a response on behalf of the office. "Granting injunctive relief now will force Nevada's citizens to do so."
200427 Doc27 Motion to Inte... by Riley Snyder on Scribd
200427 Doc27 Motion to Inte... by Riley Snyder on Scribd
Featured Videos
Comment Policy (updated 4/20/2021): Please keep your comments civil. We reserve the right to delete comments or ban users who engage in personal attacks, use an excess of profanity, make verifiably false statements or are otherwise nasty. Comments that contain links must be approved by admin.