State to acquire 200,000 test kits, 600 contact tracers, 60-day supply of personal protective equipment under new COVID-19 response plan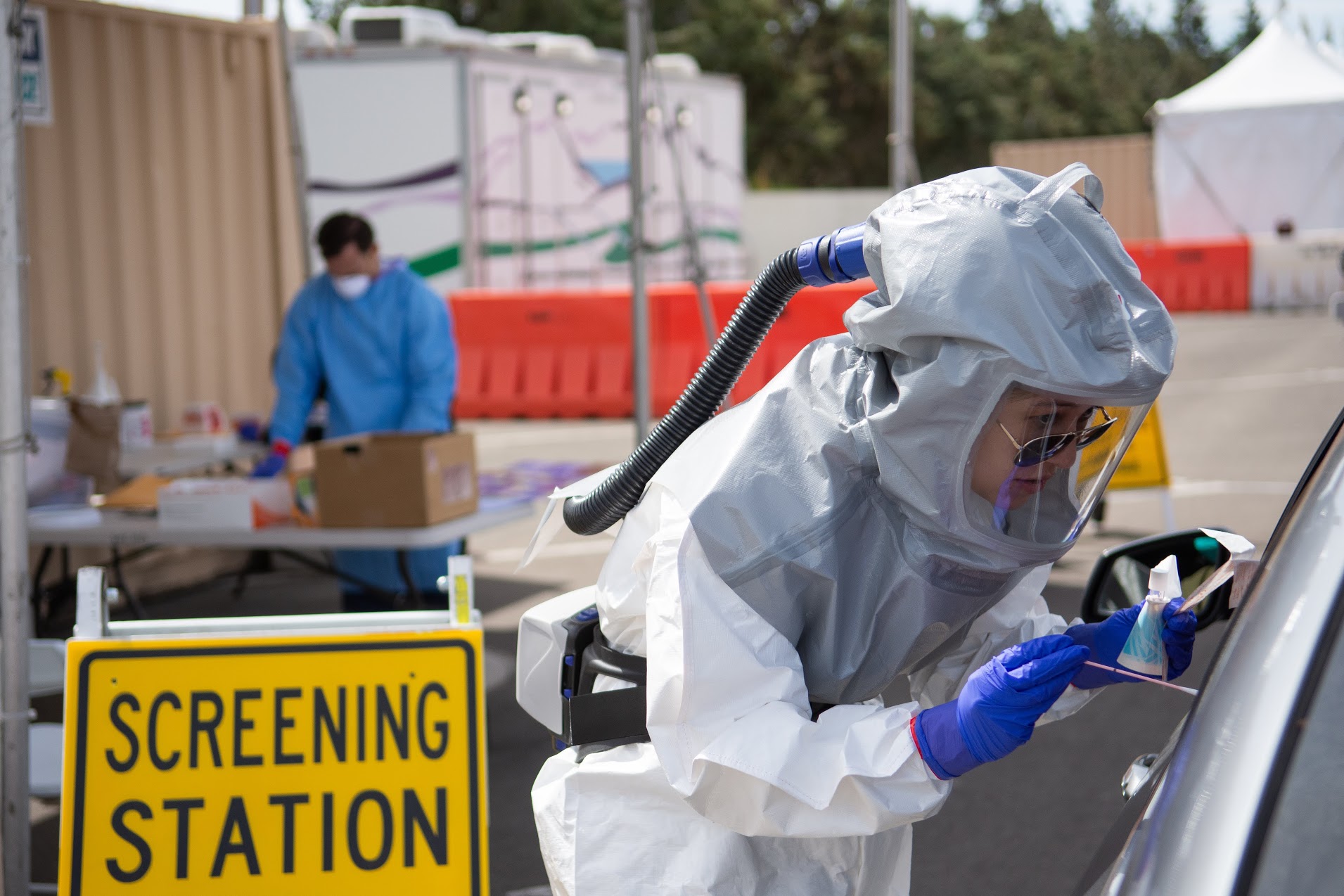 State officials have released a roadmap for Nevada's long-term response to the coronavirus pandemic that will eventually see its current crisis management operation stand down in favor of a more normalized approach with the ability to rapidly expand to respond to new outbreaks.
In the immediate future, the state plans to focus on building out its surge capacity to respond quickly to spikes in new cases, including purchasing supplies to collect and run hundreds of thousands of COVID-19 tests, expanding its contact tracing workforce and stockpiling personal protective equipment, while preparing to vaccinate the vast majority of the state's population. The long term hope, however, is that the state will be able to transition to a more traditional state of affairs, with hospitals securing their own supplies through regular supply chains and testing returning to doctor's offices and hospitals.
"Our main effort here is dedicated towards building capacity to surge so that we have the capability to surge in the event of future outbreaks, transitioning to sustained normal process — which involves allowing Nevada to return to normalcy and allowing residents and visitors of the state to get back to the services and providers that they're used to for health care — as well as aggressively responding to outbreaks, which requires the capacity to manage those outbreaks as well as to identify them and manage their impact on our health care system," Caleb Cage, the state's COVID-19 response director, said on a press call.
A 32-page document released Wednesday lays out the finer points of the state's plan, the preliminary details of which were announced by Gov. Steve Sisolak on Monday. Lawmakers on the Interim Finance Committee met the same day to approve more than $118.5 million dollars in federal grants to support the state's COVID-19.
In total, the state's plan is expected to cost $221 million, including federal Centers for Disease Control and Prevention grants, federal CARES Act funding, state dollars and a 75 percent federal public assistance reimbursement through the Federal Emergency Management Agency.
"We want to be able to maximize the use of those three federal funding sources and leverage state funding, as well as any private philanthropy or otherwise that may be used for matching funds, in order to meet the $221 million that was identified in this plan and to be able to use these dollars as efficiently and as effectively as we possibly can," Cage said.
One key component of the state's long-term disease outbreak management plan is maintaining and bolstering the state's coronavirus testing capacity. The state plans to do that by stockpiling enough sample collection and testing supplies to be able to test 200,000 samples at any point during the pandemic.
The Nevada State Public Health Lab in Reno and the Southern Nevada Public Health Lab in Las Vegas will be in charge of gathering the sample collection supplies, which are expected to cost $8.6 million and last the state through Dec. 31. The state plans to spend an additional $8 million on enough testing supplies to process the 200,000 collected samples.
Right now, the Nevada State Public Health Lab, University Medical Center in Las Vegas and two private labs, Quest Diagnostics and LabCorp, are responsible for the bulk of COVID-19 testing in the state. Mark Pandori, director of the Nevada State Public Health Lab and the state's chief of testing, said that collectively those entities are able to test about 6,000 people per day in Nevada.
Pandori said that the goal nationally is for states to be able to test about 2 percent of their population each month. That works out to about 2,053 people a day in Nevada, meaning the state has already met that goal. Still, the Nevada State Public Health Lab plans to expand its testing capacity to 7,000 per day in the next four weeks, while UMC has also been working to ramp up its testing capacity.
"Really what we want is a high capacity to test on a daily basis as we reopen because we don't know what's going to happen and we want to be able to detect and squash outbreaks very, very quickly," Pandori said. "If this does come back at us or if later in the year it does, we want to be ready for it."
According to the emergency response plan, the state also plans to purchase 680,000 antibody test kits with the goal of testing 20 percent of the population. Those supplies are expected to cost about $4.8 million.
Eventually, the hope is that primary care offices, hospitals and commercial labs will be responsible for the bulk of COVID-19 testing. But the document also lays out best practices for establishing community-based collection sites, which can be set up by local health authorities, emergency management operations and local governments as needed to boost testing capacity.
Several community-based collection sites, including one in UNLV's Tropicana parking garage and another at the Reno-Sparks Livestock Events Center, are in operation now.
The disease outbreak management plan also details the steps the state is taking to expand its contact tracing workforce to ensure that every Nevadan who tests positive for COVID-19 is contacted within 24 hours by a contact tracer and that their close contacts are contacted within 24 hours upon being identified. The state is anticipating that there will be an "immediate surge" in new cases over the next two to three months as the state continues to conduct large-scale community testing events, which may require as many as 600 contact tracers.
That pool of 600 contact tracers will be made up by the 100 paid public health staff employed by the Department of Public and Behavioral Health and the local health districts in Clark County, Washoe County and Carson City, 100 contact tracers from the newly-developed UNLV Contact Tracing Team, 200 members of the Nevada National Guard, 100 volunteers, and 100 people hired on a contract basis from a private vendor.
Julia Peek, deputy administrator of the state Division of Public and Behavioral Health, said that the state will be nearing that 600-person a day goal "immediately," with the private sector workforce now available and volunteers in the process of being trained.
If all goes well, the state plans to ramp down that workforce to 475 contact tracers in August — with the Nevada National Guard stopping contact tracing work and the UNR's School of Community Health Sciences stepping in with an additional 25 contact tracers — and 400 contact tracers in November. However, the state will continue to maintain the capability to ramp up contact tracing at any point as needed, including hiring additional contact tracers through an outside vendor.
The state anticipates spending $128.8 million on vendors to support its contact tracing operation in 2020 and 2021, including a contract with Deloitte to provide contact tracing staff and a contract with Salesforce for a platform to streamline the contact tracing process.
Peek said that Nevada is also assessing how phone-based apps might be used to assist in contact tracing efforts.
"We're still early in that assessment, but that's a tool where technology can supplement in a voluntary way but we are already going to be doing," Peek said.
At the same time, the state is working to ensure that it has enough personal protective equipment on hand to respond to another surge in COVID-19 cases. According to the disease outbreak management plan, the state plans to spend $50.1 million to resupply the state's pre-COVID-19 state stockpile and secure an additional 60 days of PPE according to the average peak daily use rates for hospitals and communities during the height of the pandemic this spring.
Hospitals will also be expected to keep a two-week supply of PPE on hand resupplied through normal supply chains outside of the state's stockpile. The governor will determine when to release the state's PPE stockpile if there is another significant outbreak of COVID-19 that stretches hospitals to crisis standards of care.
Finally, the disease outbreak management plan additionally lays out how, exactly, the state is preparing to vaccinate 80 percent of its population once a COVID-19 vaccine becomes available. According to the document, early phases of vaccine distribution to high-risk occupation groups and high-risk members of the general population could begin as early as October, though widespread vaccine distribution isn't expected to begin until early 2021 at the earliest.
In the meantime, the state plans to enhance its immunization tracking platform, WebIZ, expected to cost about $205,000; boost immunization management staff at the state and local level, at a cost of about $869,000; double the number of locations where vaccines can be administered, about $70,000; and maximize the number of people vaccinated for the flu in the fall, backed by a $1.3 million media campaign.
The plan also notes that though the Nevada National Guard will at some point stand down from its role in the emergency response, the state anticipates spending $6 million over the next 12 months on the guard for ongoing support.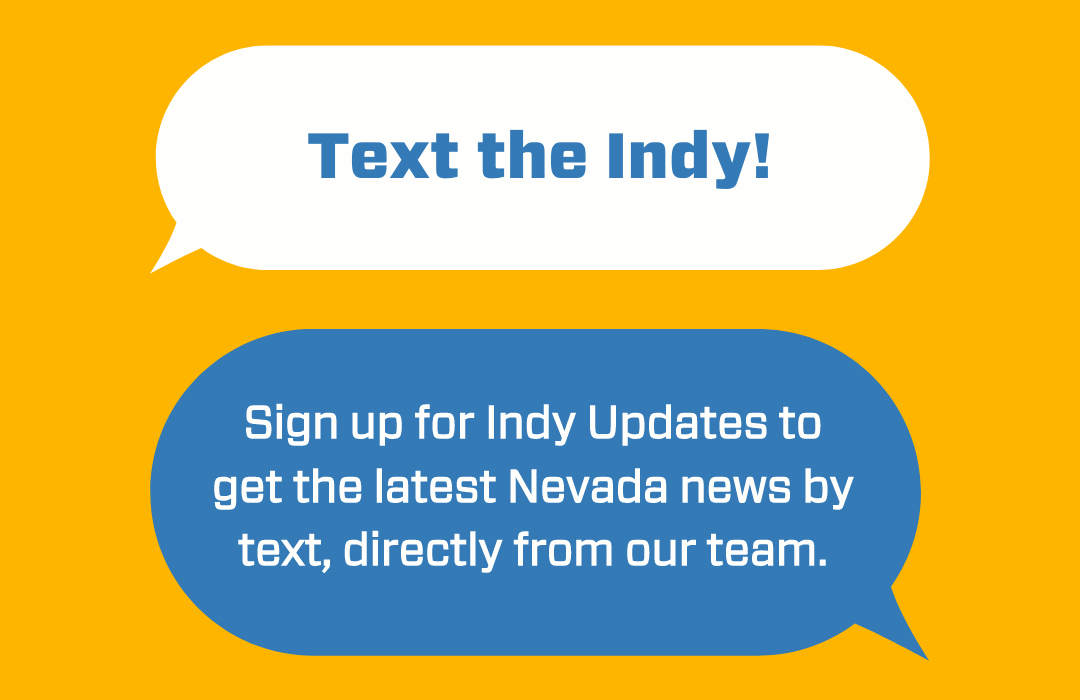 Featured Videos