State, unions move closer to certifying collective bargaining agreements for nearly 5,400 state employees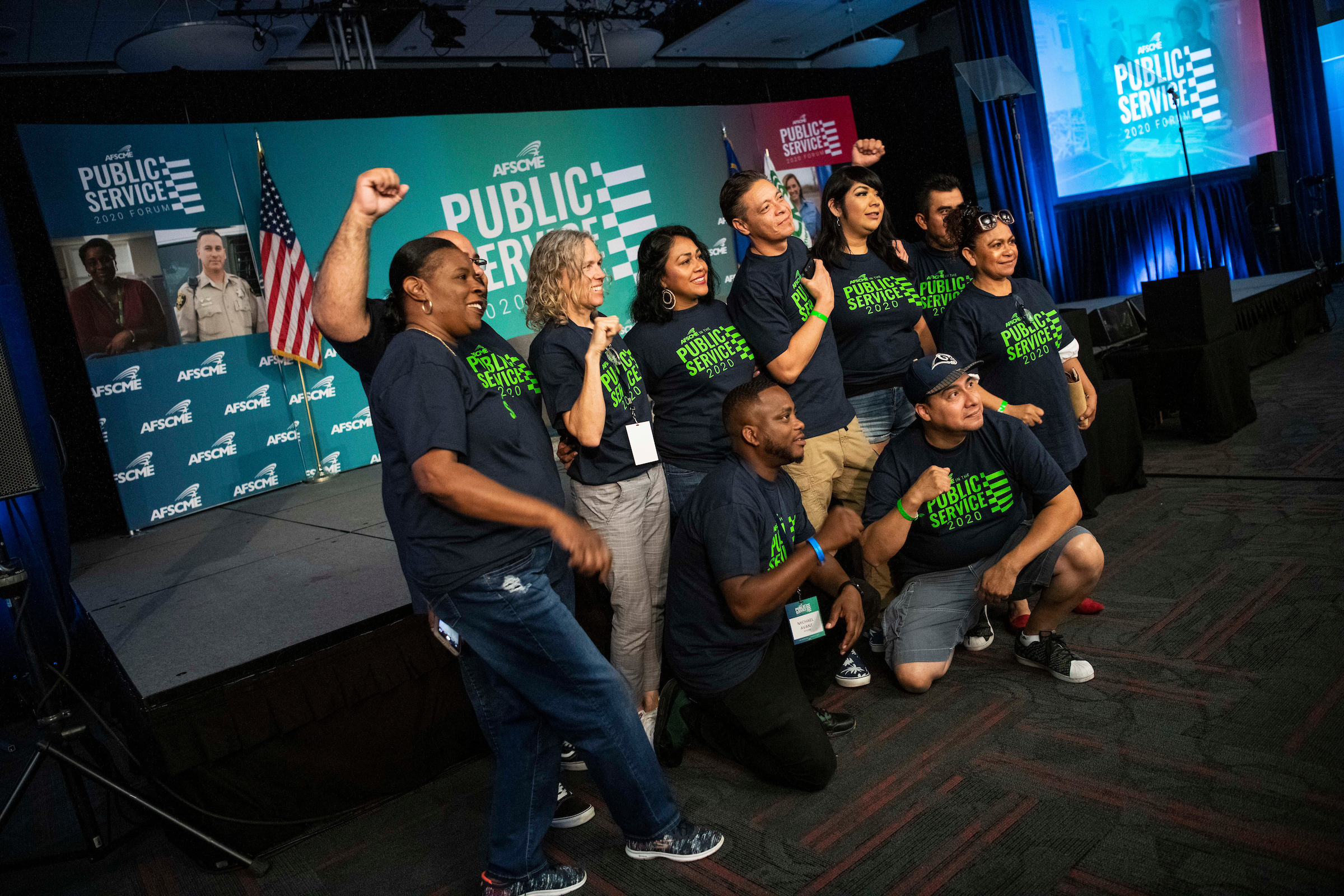 Five of the 11 categories of state workers granted collective bargaining rights in 2019, representing nearly 5,400 employees, have reached tentative agreements with the state, one of the last hurdles remaining in organized labor's decades-long goal to unionize the state government workforce.
In a joint press release issued Tuesday, AFSCME Local 4041 President Harry Schiffman and state Department of Administration Director Laura Freed announced that a tentative collective bargaining agreement including economic and non-economic provisions had been reached for four of the 11 occupational groups represented by the union.
"We are proud of the dedication and determination state employees have shown over the years to make collective bargaining a reality," Schiffman said in a statement. "This contract lays a strong foundation to improve working conditions for state employees and the services we provide to our communities for generations to come."
It's the second such tentative agreement reached between an employee bargaining unit and the state in recent weeks; the Nevada State Law Enforcement Officers Association, which represents Category II Peace Officers (positions including criminal investigators and youth parole counselors), announced a tentative agreement late last month.
The collective bargaining contracts now have to be ratified by union members and then approved by the State Board of Examiners (composed of statewide elected officials including the governor, attorney general and secretary of state.) If approved, the governor would then submit the agreement and budget amendments to the Legislature representing any negotiated economic provisions (though the governor, under the 2019 law maintains an effective veto over any negotiated monetary concessions).
Terms of the agreement, as well as any price tag, won't be released publicly until the tentative contracts are ratified by union members. But state officials said that the tentative agreements were a major step forward
"Both sides worked diligently to find common ground and reach meaningful compromises," Freed said in a statement. "We absolutely value our state employees and the critical services they provide to Nevadans, and this agreement recognizes that while also honoring the responsibility we have to ensure state programs are administered efficiently and effectively."
Of the 11 categories of state workers designated in the 2019 legislation, seven have organized and formed exclusive bargaining units to negotiate with the state. They include:
Not all negotiations are proceeding smoothly — the Nevada Police Union, which represents Category I Peace Officers (about 735 highway patrol troopers, parole and probation officers, fire marshals, detectives, park rangers and university and capitol police) filed a complaint on Monday with the Employee-Management Relations Board alleging state negotiators had engaged in "bad faith bargaining practices."
The complaint alleges that the state provided "deceitful data" in a document purporting to show how other similar collective bargaining agreements treated policies for paid time for union business, regressive bargaining practices in negotiated leave time and other tactics that "spits in the fact of the Nevada Legislature's established purpose behind its adoption of state-wide collective bargaining."
"We are paid approximately 20 to 30 percent less than our counterparts working for a municipal agency. Our benefits and working conditions are well below the state average. We think it is only fair to ask for contractual agreements with the state that every other law-enforcement agency in Nevada provides their police officers," Nevada Police Union president Matthew Kaplan said in a statement.
In an email, a spokeswoman for the Department of Administration said the agency had 20 days to respond to the complaint and intended to respond, but was disappointed that negotiations had moved to the complaint stage.
"We are disappointed that they felt it was necessary to take this to EMRB, but we look forward to (a) successful resolution of this negotiation to add to the two successful tentative agreements we've reached with other unions," the agency said in a statement. "We are proud of the immense work our team has put in toward reaching agreements, and we are confident that we can ultimately move forward successfully with this one."
The agency said it is still negotiating a contract with the union representing state-employed firefighters, saying the delay was because that bargaining unit was organized later than the others.
Nevada lawmakers in 2019 approved legislation enacting collective bargaining rights for state employees, a long-held goal of the labor movement and something promised by Gov. Steve Sisolak on the 2018 campaign trail.
The legislation created 11 different groups of state employees, classified by employment, as employee groups that could select bargaining representatives and negotiate with the state over salaries and other benefits. But the legislation also allows the governor to have the final say on wages or other monetary compensation despite any approved collective bargaining agreement.
In order to be recognized as a bargaining unit and kick-start the collective bargaining process, a potential union has to show that it represents at least 50 percent of employees in any given occupational group before it files for recognition with the state's Government Employee-Management Relations Board.
Updated at 4:26 p.m. on March 9, 2021, to correct the number of affected state employees that would be covered by the collective bargaining agreements.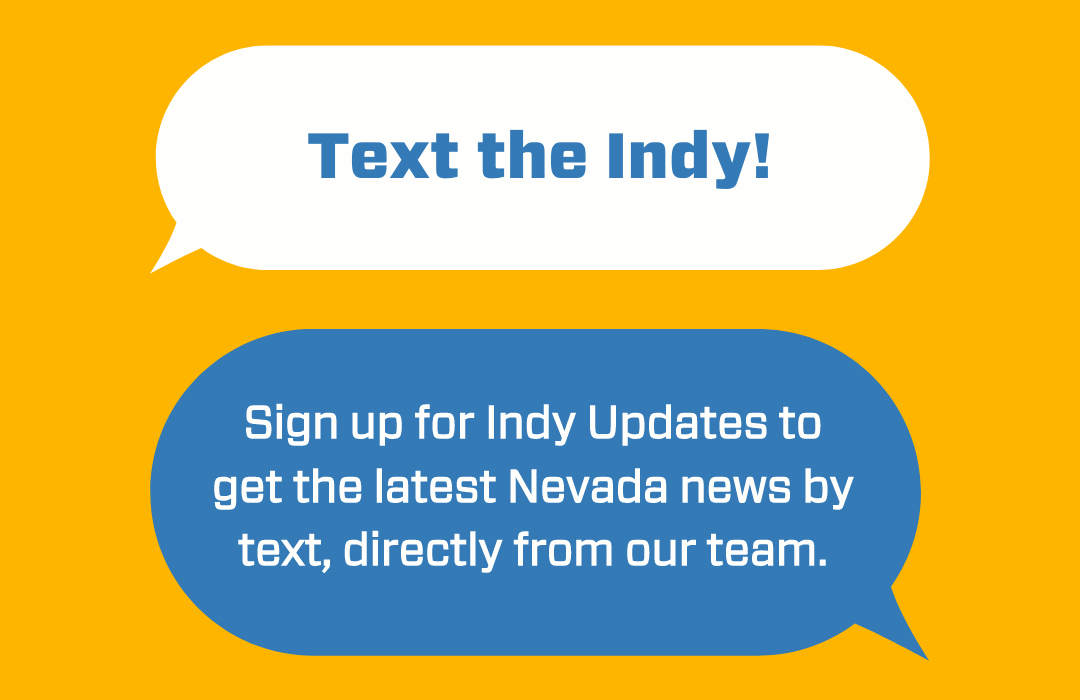 Featured Videos
Comment Policy (updated 4/20/2021): Please keep your comments civil. We reserve the right to delete comments or ban users who engage in personal attacks, use an excess of profanity, make verifiably false statements or are otherwise nasty. Comments that contain links must be approved by admin.